Limited Edition Archie Rose "Coast" Gin Available Now
On October 1, Archie Rose Distilling Co Launched the first of its two-part summer gin project Bush. This limited edition gin highlights the iconic green of Eucalypt, amber of sun-dried grass, and red ochre of the earth. Featured botanicals include native waxflower, wild farmer's friend, native thyme, wild foraged Dorrigo pepper leaf and pink peppercorns.
Now, one month later, Archie Rose has dropped its second summer gin Coast. Coast is a soft and satisfying gin that brings together some of our fondest elements of summer including the bounty of fruit and time by the coast with friends. It features wild sea lettuce, native strawberry gum, lemon myrtle, peach and coconut.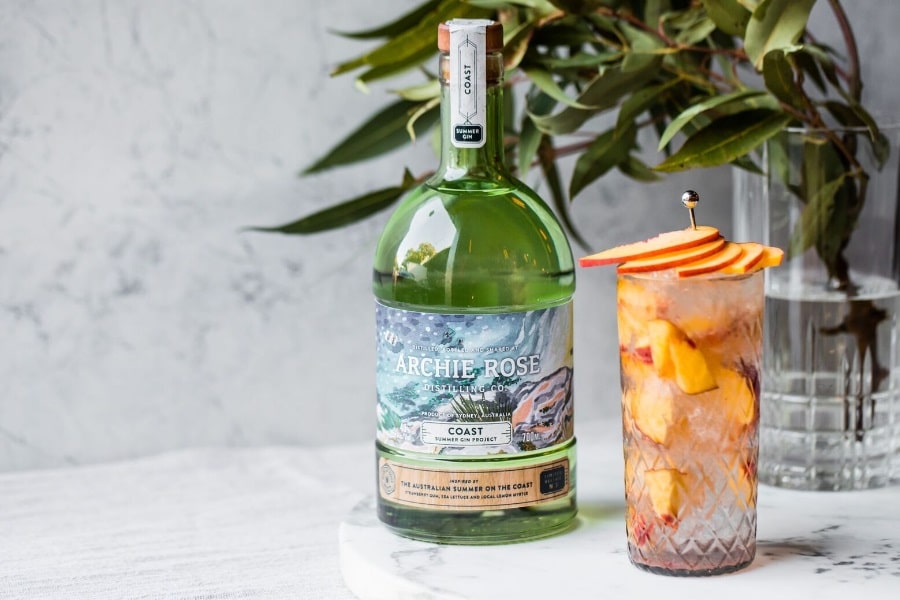 For Coast, the palate greets you with generous sweet stone fruit: apricot, peach and mango each with a creamy accent. Notes of salty sea air emerge alongside lemon ice blocks, before transitioning into a drier herbal and salty finish. It's a fantastic juxtaposition between the sweetness of the fruit and saltiness of the sea lettuce. Archie Rose Distilling Co recommends Coast for a classic G&T – Gin with a dash of tonic over a mountain of ice.
"We're really proud of this Summer Gin Project," says Archie Rose founder, Will Edwards. "It forced us to recognise and respect the value of the botanicals and the land from which they are sourced – something that is far too easily forgotten when everything can be purchased.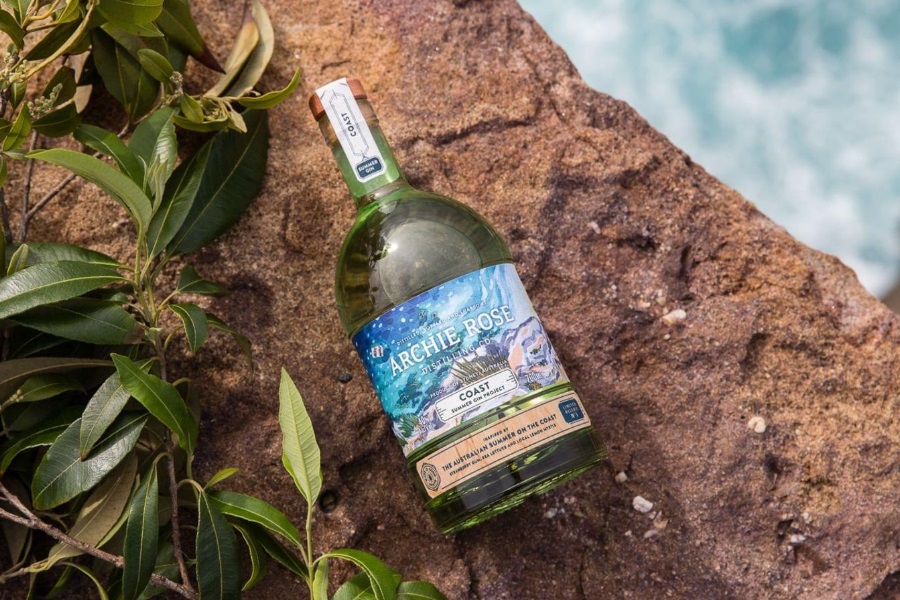 "Trying to capture Australia's two most iconic landscapes during our most iconic season was always going to be a challenge, but it's one that, arguably more than any project we've previously worked on, has had a lasting impact on our perspective. Plus the gins are unbelievably delicious."
Both Coast and Bush are available now at great bars and independent bottle shops across Australia as well as in limited quantities in Dan Murphy's and Vintage Cellars. Of course, you can always find them at the Archie Rose Bar and online via the link below.