Archie Rose Distills the Australian Summer in Upcoming Gin Project
To celebrate the summer, Archie Rose Distilling Co. is launching a two-part, limited-edition gin series showcasing Australia's most challenging, yet popular season.
It's not cricket or Christmas, but two of our most distinctive natural environments, Bush and Coast are distilled from sustainably sourced local, wild foraged plants, fruits and herbs. Bush launches October 1. Coast arrives on November 1.
Bush highlights the iconic green of Eucalypt, amber of sun-dried grass, and red ochre of the earth. Featured botanicals include native waxflower, wild farmer's friend, native thyme, wild foraged Dorrigo pepper leaf and pink peppercorns.
On the nose, Bush offers aromas of tea tree, citronella candles and new season foliage highlighted with accents of eucalypt. The palate begins with the impression of bark and dry undergrowth finishing with dry juniper, and vibrant herbal elements.
Coast is described as a soft and satisfying gin that brings together a bounty of fruit and exciting ocean characteristics. It features wild sea lettuce, native strawberry gum, lemon myrtle, peach and coconut.
For Coast, the palate greets you with generous sweet stone fruit: apricot, peach and mango each with a creamy accent. Notes of salty sea air emerge alongside lemon ice blocks, before transitioning into a drier herbal and salty finish. Coast is a juxtaposition between the sweetness of the fruit and saltiness of the sea lettuce.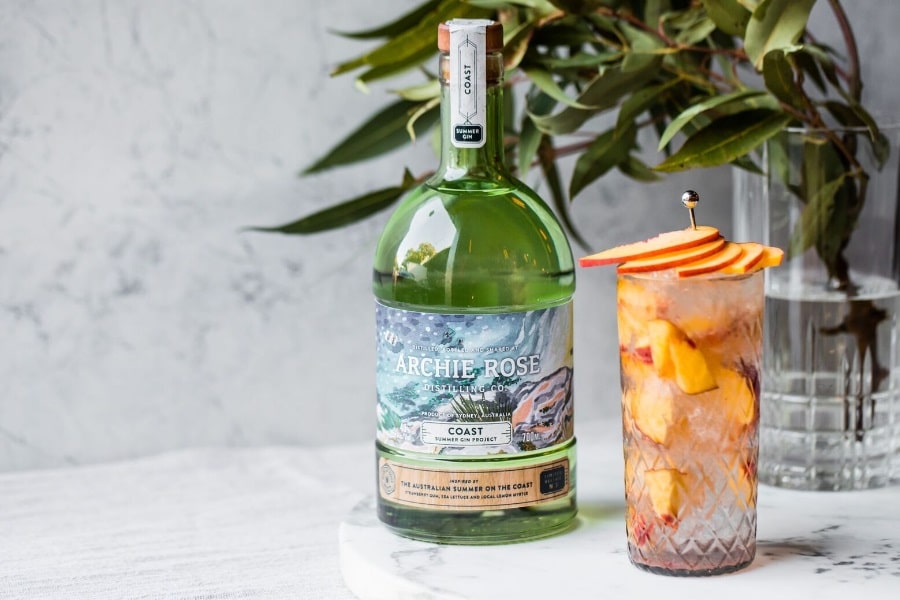 "We're really proud of this Summer Gin Project," says Archie Rose founder, Will Edwards. "It was a hell of a lot of work. Trying to capture Australia's two most iconic landscapes during our most iconic season was always going to be a challenge, but it's one that, arguably more than any project we've previously worked on, has had a lasting impact on our perspective. Plus the gins are unbelievably delicious."
Archie Rose Distilling Co Bush and Coast retail for $99 each. Bush launches October 1st while Coast Follows November 1st. Sign up for the Archie Rose mailing list for the chance to pre-order this limited edition collection.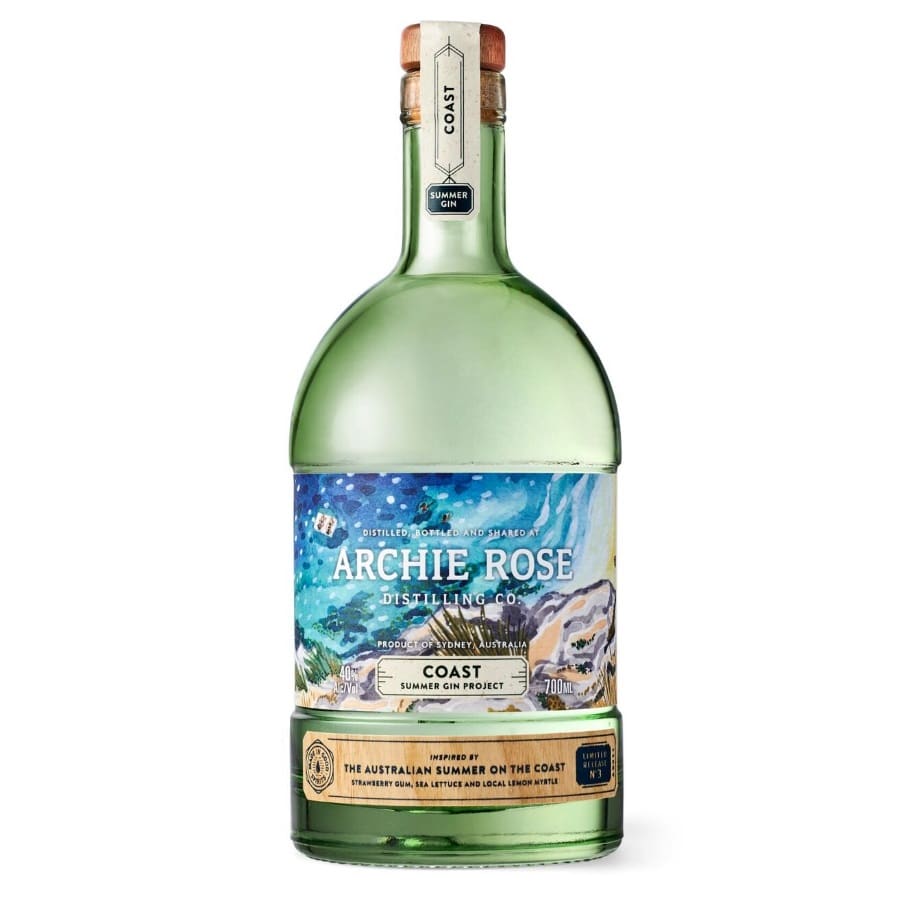 Have you subscribed to Man of Many? You can also follow us on Facebook, Twitter, Instagram, and YouTube.