Archie Rose Hand Sanitiser is Already Selling Out
Sometimes situations dictate that you adapt in order to overcome. Such is the case with the Archie Rose Distilling Co. When the COVID-19 pandemic forced the closure of bars and other social gatherings, Archie Rose had to find a way that they could both help the community and keep their employees working. Their approach was to turn their spirit production capacity to hand sanitiser. The first two batches have already sold out. "We as a business and team, along with retail and hospitality industries, and all Australians, are facing incredibly difficult times," says Archie Rose founder Will Edwards. "We are, however, in a very unique position to manufacture this essential product, leading to the tough, but clear decision to divert our spirit capacity to manufacture hand sanitiser."
You'll also like:
Full List of Winners at the 2020 World Whiskies Awards
Archie Rose Sandigo Heritage Rye Malt Whisky is Only Available to a Lucky Few
Archie Rose Releases Harvest 2019 Poorman's Orange Gin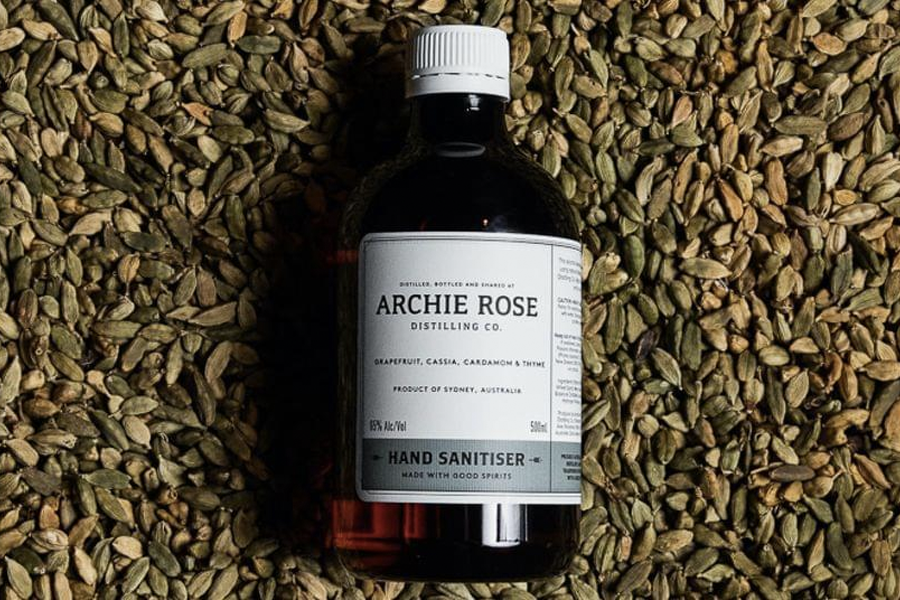 The Archie Rose hand sanitiser uses the guidelines the World Health Organization recommends for its formulation, with Archie Rose's unique approach. The sanitiser uses signature Archie Rose botanical distillates—some of which you may already be familiar with including grapefruit, cassia, cardamom, and thyme. Transitioning to this new product wasn't easy, but the first batch consisted of 4,500 bottles of 500ml Archie Rose hand sanitiser. "I'm incredibly proud of our team for having turned around this product from concept to launch in under 10 days," remarked Edwards, "and we will continue to produce sanitiser for as long as we can, or as long as is required." While Archie Rose may not be producing its gin, the good news is that this move has kept all of their permanent bar staff members as well as a third of their casual bar staff working.
Those interested in picking up a bottle—or up to six bottles—will have to get on the waiting list. The 500ml bottles are priced at $20. Batches will feature different ingredients, but they will all come from Archie Rose's 100 per cent natural stock that they use for gin production.
You'll also like:
Full List of Winners at the 2020 World Whiskies Awards
Archie Rose Sandigo Heritage Rye Malt Whisky is Only Available to a Lucky Few
Archie Rose Releases Harvest 2019 Poorman's Orange Gin
General FAQ
Who owns Archie Rose?
Will Edwards is the founder and owner of Archie Rose Distilling Co.
How old is Archie Rose?
Archie Rose is the first independent microdistillery in Sydney since 1853.