Balblair Whiskies Aren't Afraid to Make an Age-Statement
Usually, we disparage the idea of jumping on the bandwagon, but in the case of Highlands whisky distillery Balblair, getting onboard with everyone else may have been a wise move. Balblair was known for releasing vintage-dated spirits, but in 2019, they switched over to age-stated instead. The move helps the brand to focus on traditional and more sustainable products. Whether that was a good or bad decision is irrelevant, however, when you take into account it new lineup of whiskies.
You'll also like:
Lark Distillery Celebrates the Godfather of Aussie Whisky with 'Legacy'
Long-Lost 40-Year-Old Buffalo Trace Bourbon Could Be Yours for $4,600
The World's Most Expensive Whisky Set is Up For Auction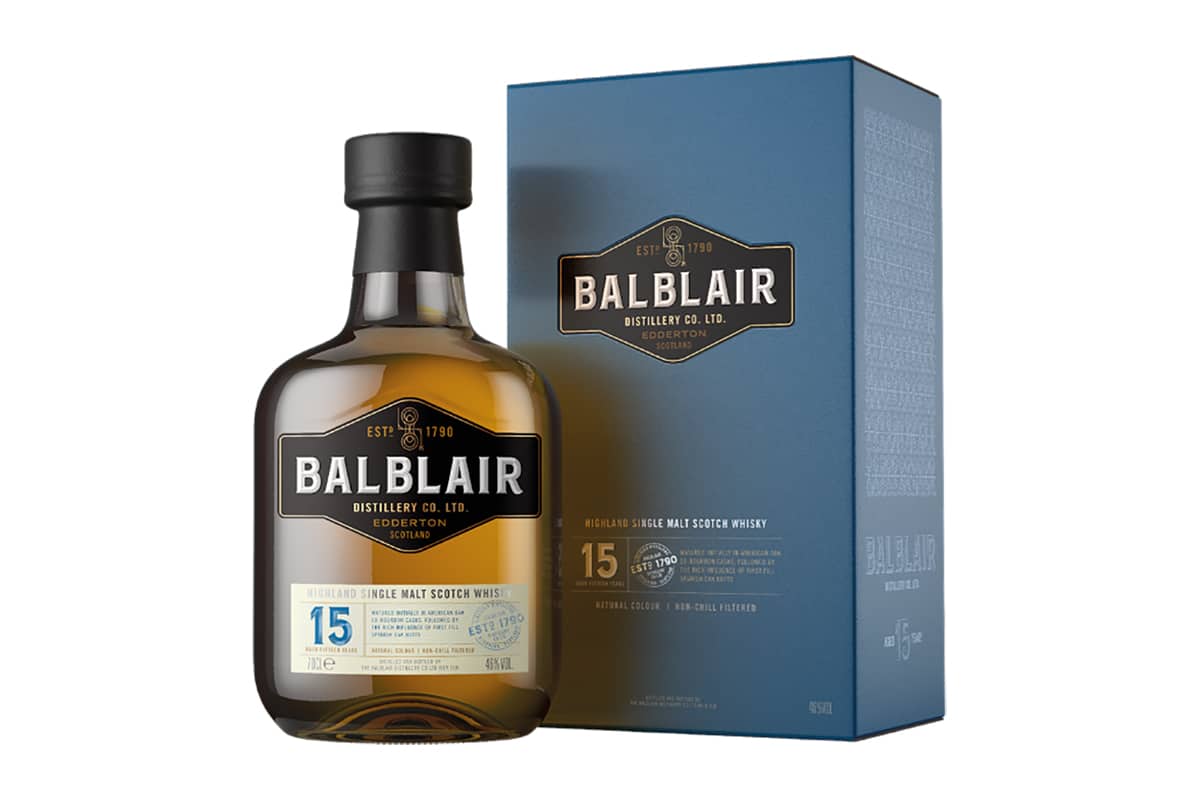 As is the case with many whiskies, the experience starts with the bottle. In the case of the new Balblair spirits, the bottle is a new experience as well. The distillery describes the bottles as "inspired by Bailblair's rich past, the packaging for the new collection is reflective of the distillery's unique and idyllic location. It takes subtle cues from the surrounding landscape: its pure Highland water source and the Pictish 'Z-rod' carvings etched on the ancient Clach Biorach standing stone located on the distillery's doorstep. A larger logo area and new label font has also been incorporated into the design to create greater on-shelf brand visibility."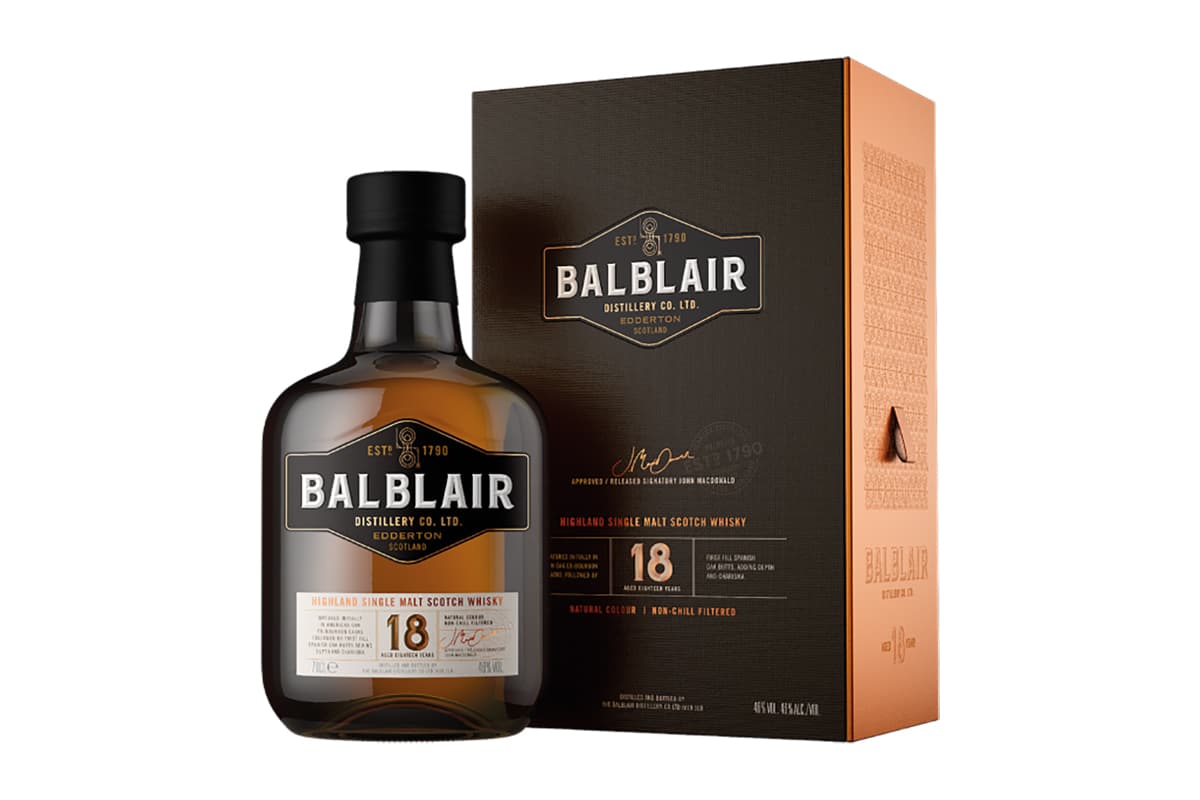 But what of the whisky itself? Balblair ages all of their single malt whiskies for at least 10 years in casks previously used for bourbon or in combination with exotic casks, such as Spanish oak or former wine barrels. This approach creates a fruit and butterscotch profile. Unlike other Highland whiskies, though, Balblair's has no peat smoke whatsoever.
The finish for the spirits comes on long and clean and offers a lemon zest that stays with you. Each is bottled at 92 proof. Balblair is offering a 12, 15, 18, and 25 Year Old whiskies starting at USD$69.99 and going up to USD$699.99 per bottle. While how it approaches categorising the whiskies may have changed, what hasn't changed for Balblair is its commitment to making the best whiskies you'll ever experience.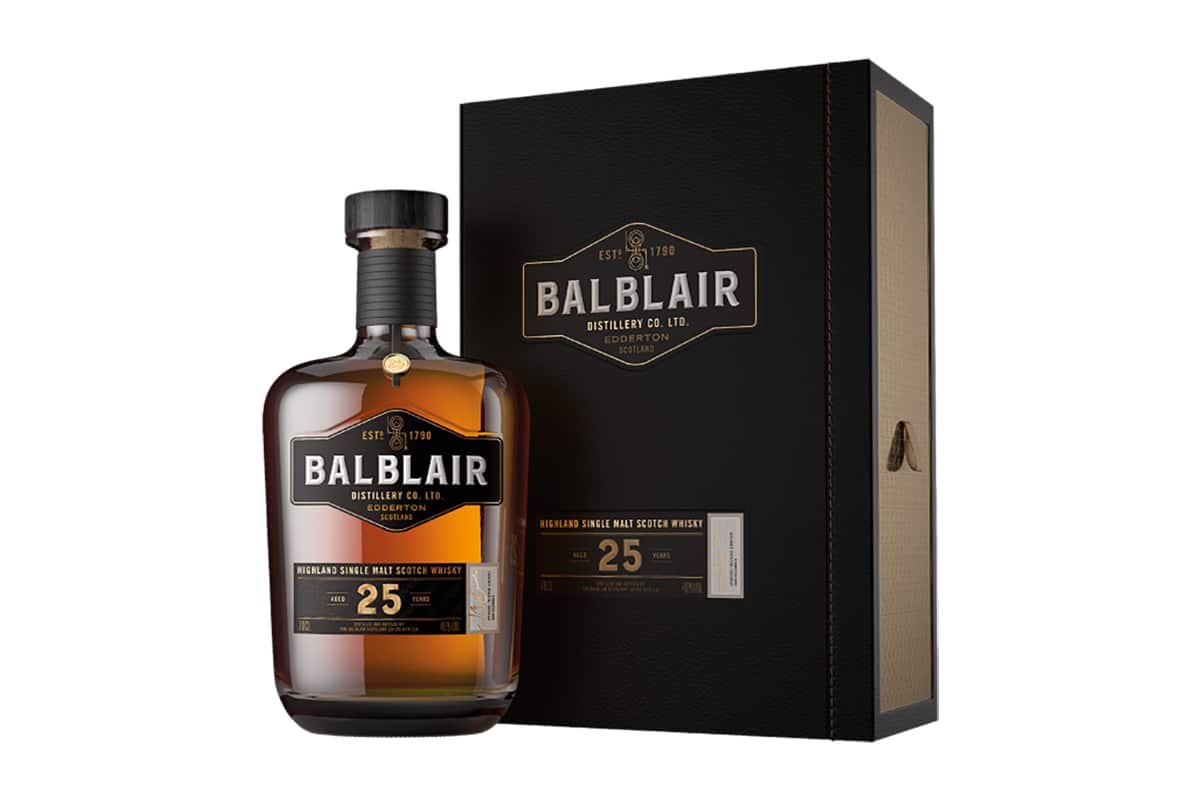 You'll also like:
Lark Distillery Celebrates the Godfather of Aussie Whisky with 'Legacy'
Long-Lost 40-Year-Old Buffalo Trace Bourbon Could Be Yours for $4,600
The World's Most Expensive Whisky Set is Up For Auction