Biersafe Underground Cooler – A Hiding Place for Your Beer
Do you have a problem with your roommate taking your craft beers without asking? Need a truly secure hideout for your beer? If so, then check out the Biersafe Underground Beer Cooler. It keeps your beer safe—and cold.
It turns out that dirt makes pretty good insulation for your beer. You just dig a hole in the ground and insert the tube-shaped cooler into it. Then you have a secret hiding place to keep your favorite beer cold.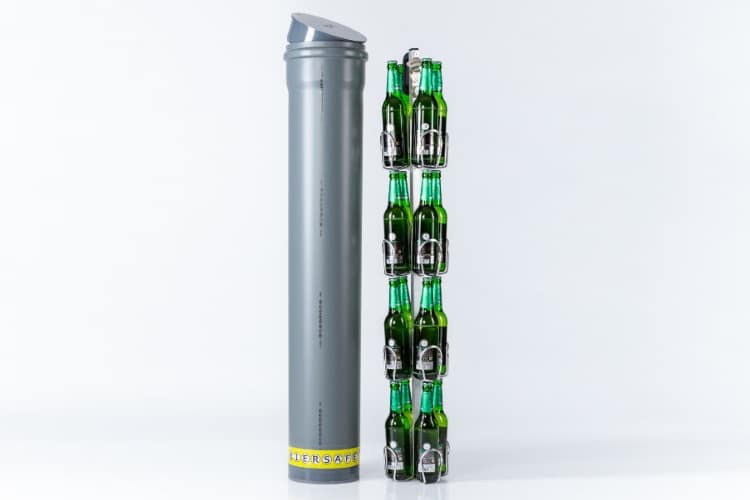 The Biersafe Underground Beer Cooler is made of cast iron, which is extremely durable. It can hold up to 16 cans or bottles of beer. Because the Biersafe Cooler doesn't use electricity, you will save energy by not having to store your beer in the fridge. Plus, by using the Biersafe, you'll have more room in your refrigerator.
This cooler is perfect for storing beer for barbecues and get-togethers too, and you won't need to worry about buying ice. It includes a cast-iron bottle opener at the top making it easy to pop open a cold one right away.
There are two versions of the Biersafe Cooler— an 8-bottle and a 12-bottle version. You can purchase an artificial grass cover separately. With the cover, you'll be able to hide the cooler in the landscape, and no one will be the wiser. A magnetic cap on the cooler keeps pests and water out of the cooler.
To install the Biersafe 8-can version, you will need at least 60 cm of dirt. For the 16-can model, 114 cm of soil is required.