Bombay Takes Your Gin to the Bramble
The Bramble Cocktail has been enjoyed since 1984, when the drink's creator, Dick Bradsell, first conceived the concoction. Named for Bradsell's memories of blackberrying as a child on the Isle of Wight, the cocktail is a mix of dry gin, lemon juice, sugar syrup, crème de mure, and crushed ice. Bradsell added the suggestion of including fresh red fruits, like blackberries or cranberries, with a slice of lemon. As blackberry bushes are called "brambles," the drink earned the name Bramble Cocktail. Bombay Sapphire, which interestingly enough was launched just two years after the Bramble Cocktail was created, is stepping into the world of flavoured gins with the Bombay Bramble, a gin flavoured with fresh raspberries and blackberries.
You'll also like:
The Balvenie's New 19-Year Old Release Will Make You Question Everything About Whisky
Lalo's Hand-Crafted Tequila is Made the Traditional Way
The Singleton Drops a 12 Year Old Single Malt Perfect for Crafty Cocktails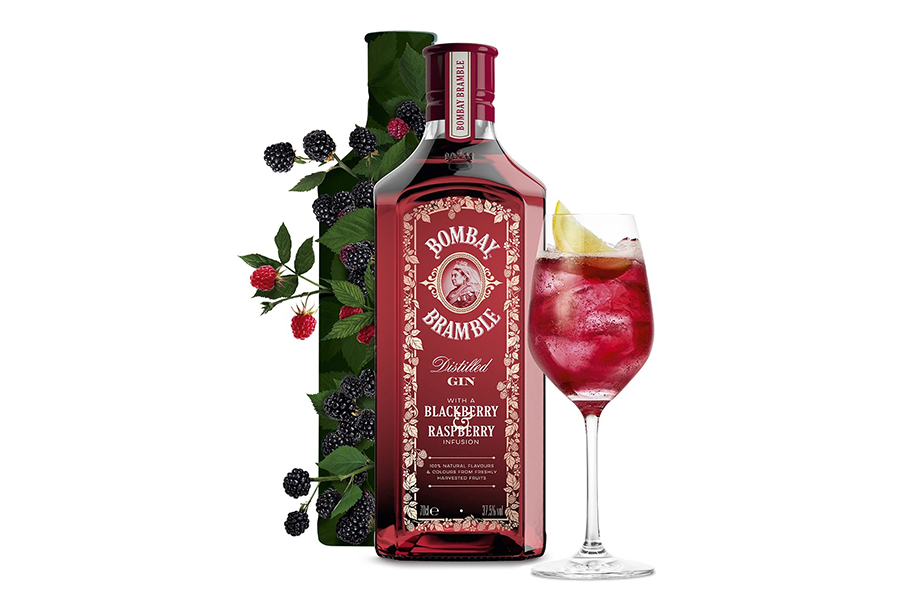 The Bombay Bramble has the characteristic crimson colour of the Bombay Cocktail, thanks to the inclusion of natural fruit ingredients and botanicals. The vapour distilled gin is bottled at 37.5 per cent ABV. According to Bombay Sapphire Master of Botanicals, Ivano Tonutti, the Bombay Bramble is "an alcoholic infusion of berries that have been harvested at their ripest moment, resulting in a unique, bold flavour profile." To create a "visually striking drink with a light, fresh and balanced taste," simply serve Bombay Bramble over ice with tonic and garnish it with a squeeze of lemon.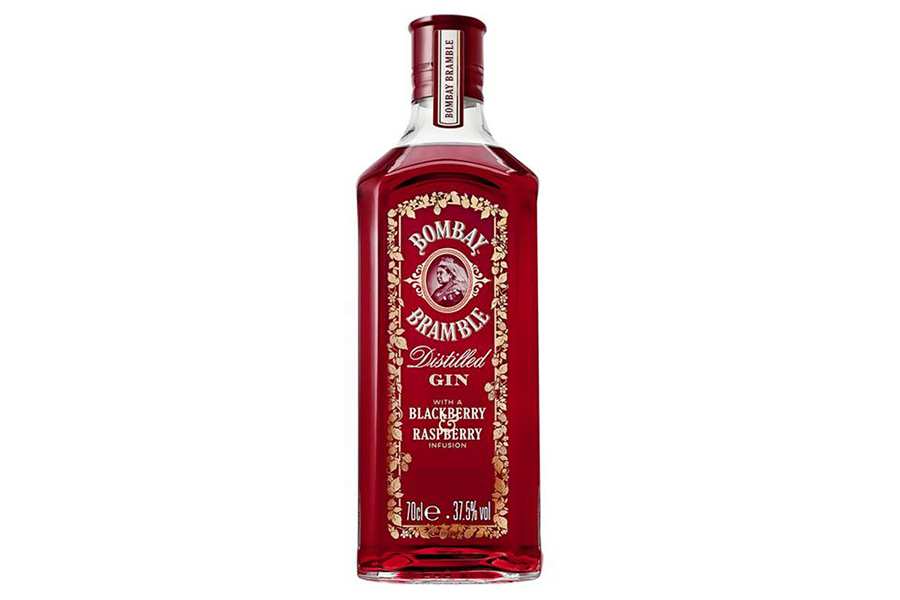 "Launching a flavour expression was always going to take time as it's important that the taste experience comes purely from natural botanicals and ingredients," says Tonutti. "This is so we can offer even the most discerning gin drinkers the right balance of fruit flavour without compromising the quality of our core product. Master distiller Dr Anne Brock and I worked closely and carefully to infuse our gin with an exclusive maceration of berries that have been harvested at their ripest moment." You can find Bombay Bramble in 700 ml bottles online at many different retailers for around $60.
You'll also like:
The Balvenie's New 19-Year Old Release Will Make You Question Everything About Whisky
Lalo's Hand-Crafted Tequila is Made the Traditional Way
The Singleton Drops a 12 Year Old Single Malt Perfect for Crafty Cocktails