Bondi Has Its First Operating Distillery in Bondi Liquor Co.
Established in 2020 and launched earlier this year, Bondi Liquor Co. is the beach town's first operating distillery. Now welcoming customers, their bright and sunlit space is divided into two main areas. The downstairs section features clean wooden bar tops with additional outdoor seating whilst the upstairs area imparts a minimalist lounge vibe and can be booked out for private events. Production goes down in the back, where a robust copper still brings a core range of three hand-crafted gins to life.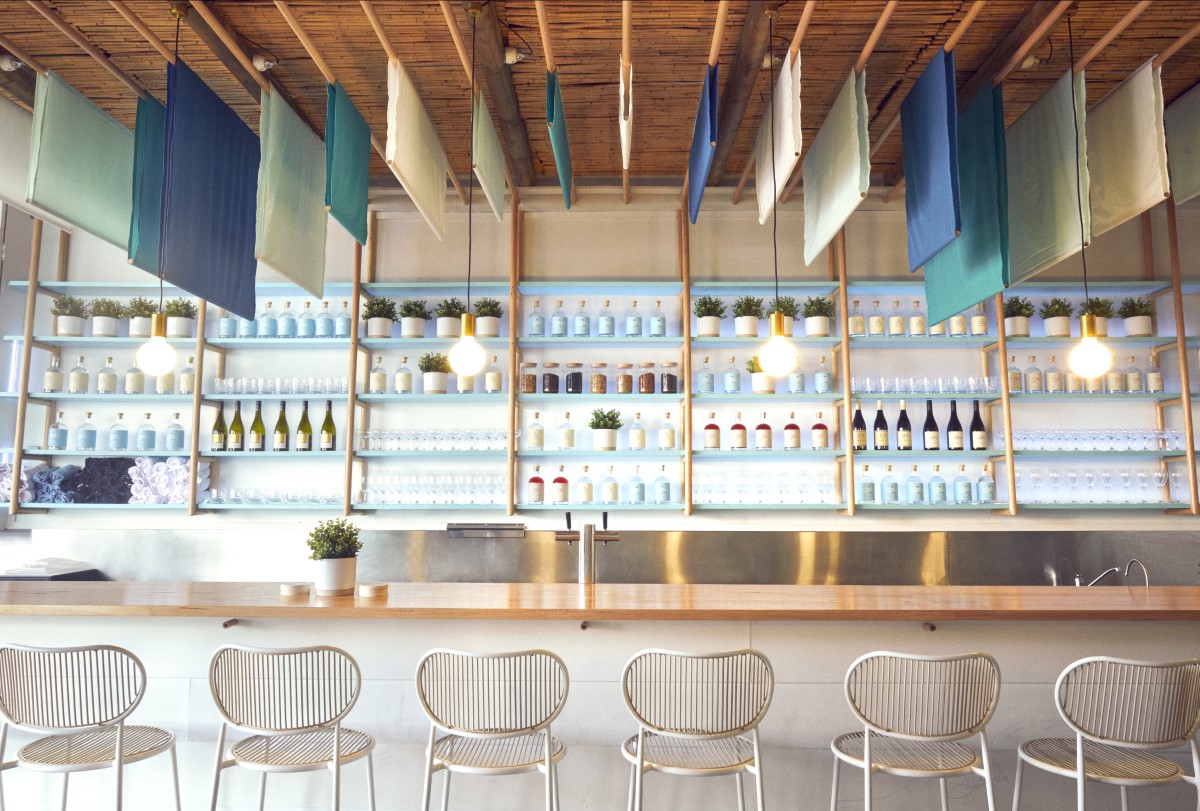 Bondi Liquor Co. comes to us from three best mates turned business partners, whose collective experience straddles hospitality, distribution, and alcohol production. Their vision from the get-go was to create a gin that's straightforward and delicious, with a vibrant bar space to match. They use organic Aussie-grown botanicals when possible and retain a primary emphasis on quality and flavour above all other things. Enjoyment lies at the very heart of their business ethos, which they cultivate through the power of social engagement and delicious gin.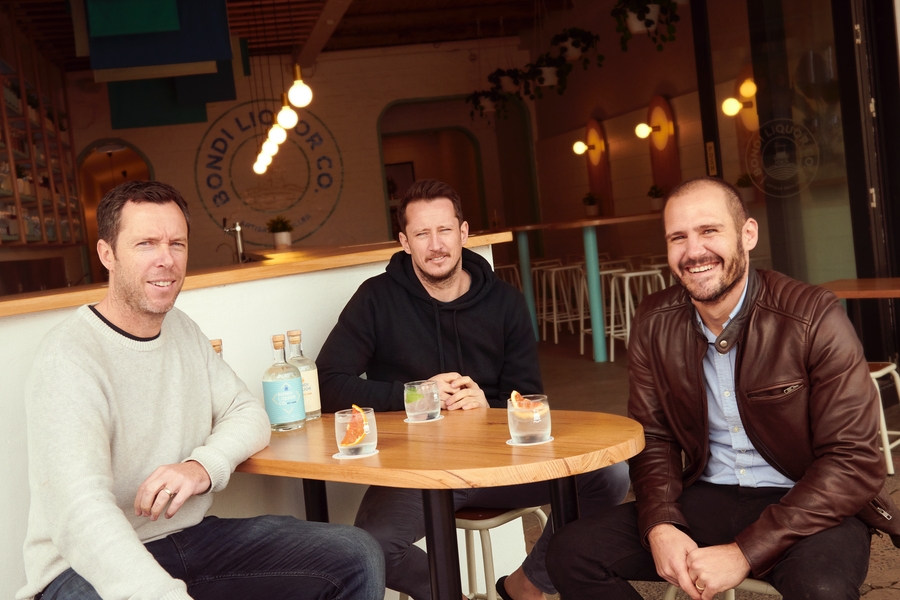 We Aussies love our gin and we love our beaches and so Bondi Liquor Co. makes for a much-needed addition to the area. However, their journey to fruition didn't come without some major hurdles. In fact, the distillery was open for a mere three days before city-wide lockdowns forced it to quickly adapt. They responded by hosting a popular burger pop-up and selling gin-based takeaway cocktails, staying the course in true style.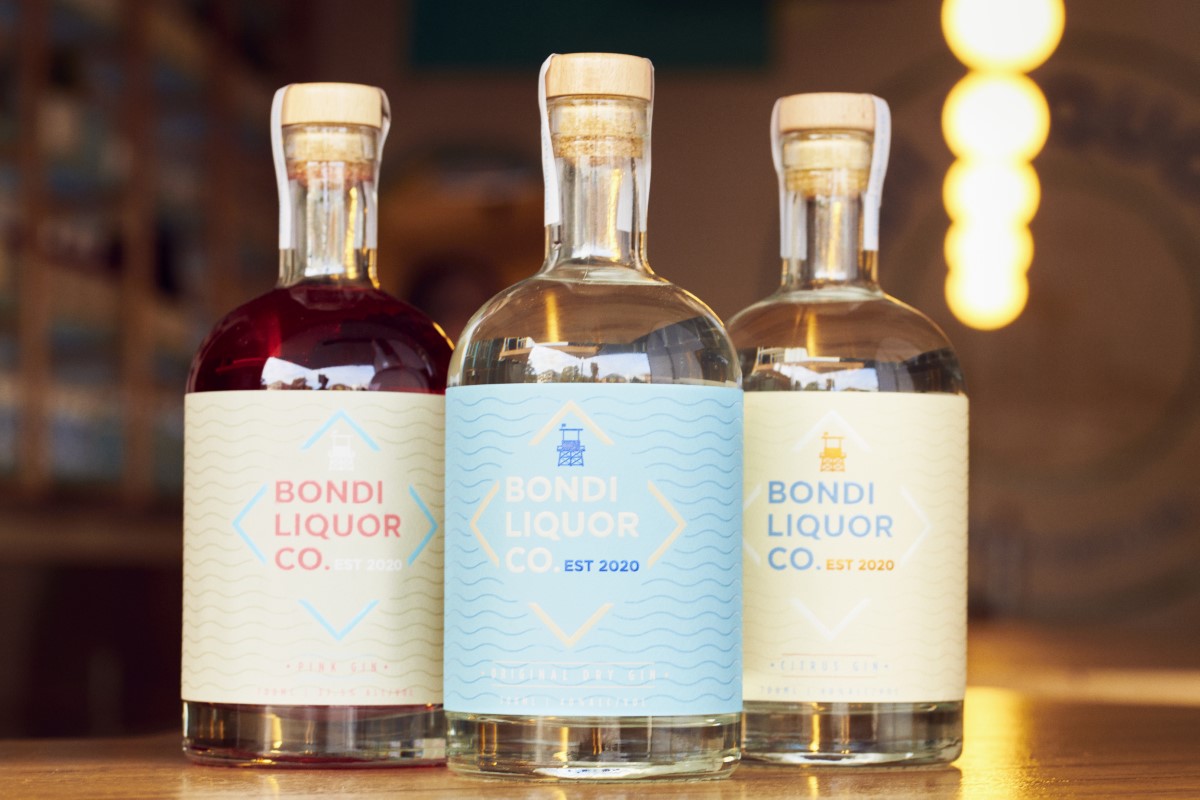 Now open for dine-in, Bondi Liquor Co. offers the following three core statements:
Original Dry Gin
This hand-crafted take on classic dry gin recently won a Gold Medal in the 2021 Australian Distilled Spirits Awards. Judges noted its complex flavours, brilliant texture, sturdy structure, nuanced botanical balance, and crisp finish, amongst other things.
Citrus Gin
Modern by design, Citrus Gin delivers a palate-pleasing touch of fresh mandarin and lemon myrtle. Combine that with its bevvy of botanicals and you get a truly refreshing sipper, the kind of which goes down perfectly in a sunny beach setting.
Rhubarb Gin
Bondi Liquor Co. took their award-winning original dry gin and steeped it with rhubarb after distillation. From this extra step there comes a glorious pink colour and an edge of tart flavour. Your next heavenly cocktail awaits.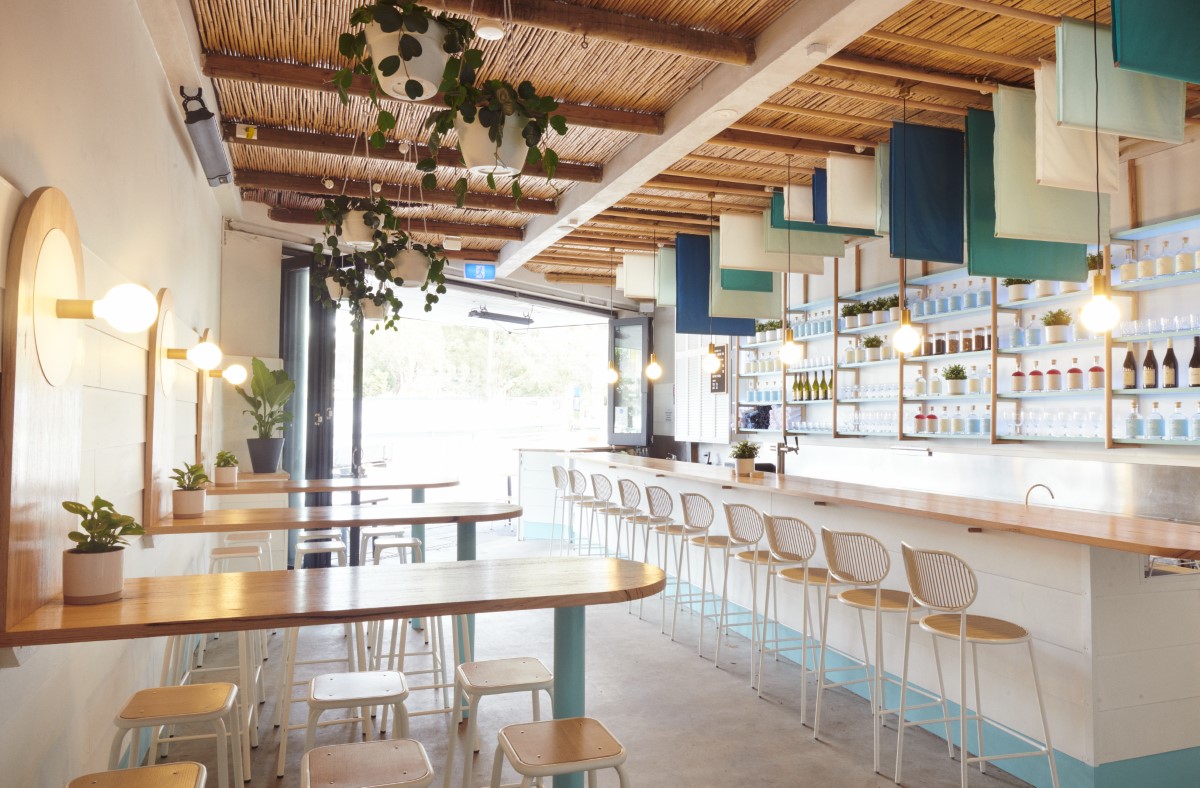 Bondi Liquor Co.
The doors are officially open at Bondi Liquor Co., which holds court on O'Brien Street in the heart of Bondi. One look at the space and you can tell that these folks have totally nailed the local spirit and vibe. They even named their copper still after coastal legend May Loftus, who was the first woman to pass her exam for the Bronze Medallion, thereby qualifying for surf-lifesaver status in 1904.
Then we have the gins themselves, which are as clean and vibrant as the very place in which they're produced. Choose between Original Dry, Citrus, or Rhubarb, and be sure to enjoy the spirit with friends, just as the brand intended. Welcome to the neighbourhood, Bondi Liquor Co.—we'll be popping in shortly!