Budweiser with the Alley-Oop to Dwayne Wade for Budweiser Zero
"Over the past year," says Budweiser's Vice President of Marketing, Monica Rustgi, "we have seen hundreds of new beverage options come to market, with non-alcoholic and alcohol-free beverages quickly rising in popularity. Budweiser has an incredible opportunity to propel this movement into mainstream culture by offering a product that doesn't compromise on the quality and taste people have come to know and love from Budweiser, a brand they trust." How is Budweiser meeting that opportunity? By releasing their first-ever alcohol-free brew, the Budweiser Zero.
You'll also like:
Bud Light is Looking for a Chief Meme Officer
Heaps Normal's Quiet XPA is Craft Beer Without the Hangover
26 Best Non-Alcoholic Beers for a Guilt-Free Night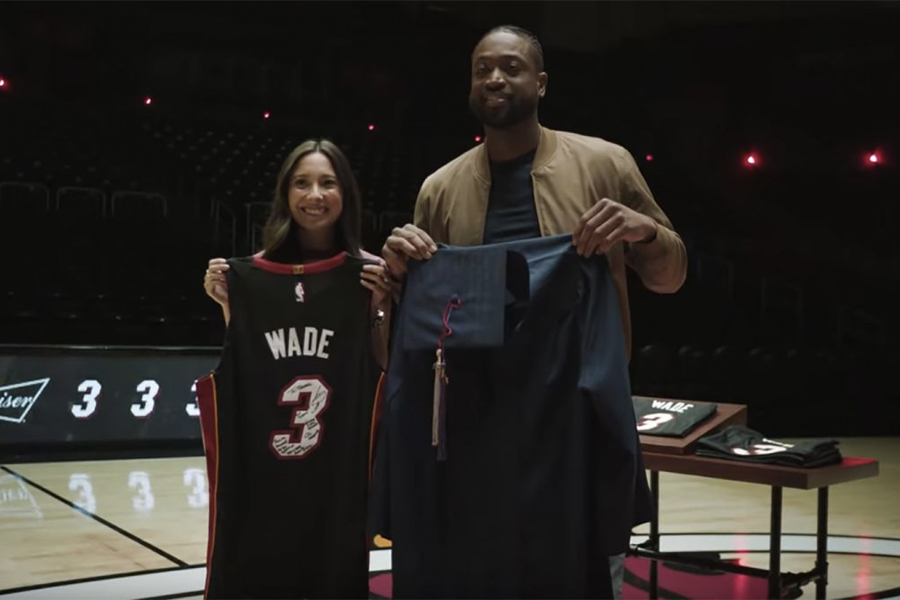 Not only is Budweiser Zero have 0 per cent ABV, it also has zero sugar and only 50 calories. Even without those attributes of normal beer, Budweiser Zero doesn't sacrifice the flavour and robustness of your favourite drink, that way you can fully feel like you're part of the festivities without having to worry about how much you're drinking either in terms of alcohol or calories. And that's a big part of the point behind Budweiser Zero. "It's a product that allows for more inclusion," says Rustgi. "We get to include more people that maybe don't drink alcohol, but can enjoy all those special moments that beer is tethered to."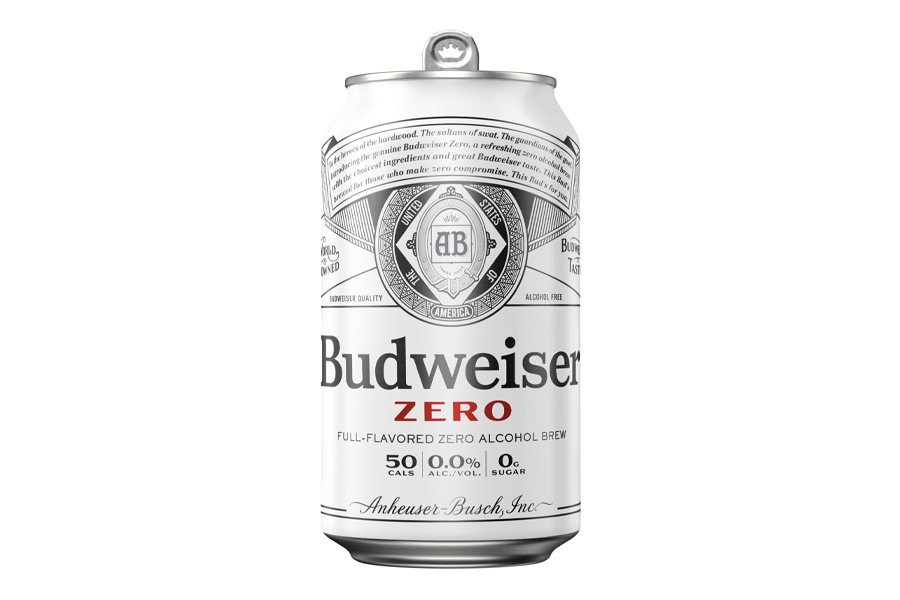 That appealed to Dwayne Wade, a former NBA player. "Budweiser has been a great partner of mine over the past two years and this was a natural next step," says Wade of Budweiser Zero. "I'm really excited to join Budweiser in bringing their first alcohol-free beer to life. With sports making a return, this is timely as Bud Zero is a game-changer by letting athletes enjoy the taste of a refreshing beer without impacting their mental and physical game." Budweiser Zero is part of "Drink Wiser," Budweiser's ongoing responsible drinking platform. This platform has the goal of fostering a culture of disciplined drinking behaviour. With a non-alcoholic version of their beer, Budweiser is helping everyone be at the party, while still being responsible.
Budweiser Zero comes in a 12-pack of 12oz cans and 16oz single cans. A six-pack of 12oz bottles will be released in December 2020.
You'll also like:
Bud Light is Looking for a Chief Meme Officer
Heaps Normal's Quiet XPA is Craft Beer Without the Hangover
26 Best Non-Alcoholic Beers for a Guilt-Free Night