Bundaberg Solera is (Finally) Back in Stock
I love Bundy. I realise that rum purists think it's the devil's water, and that by drinking it you're instantly disrespecting your tastebuds, liver and general self, but I don't give a tinker's. I've heard it all before – Queensland fightin' juice they call it – perfect for when you want to knuckle-on. Never go mano e mano with a Queenslander after a Bundy. Manny learnt the hard way.
Say what you will about the ubiquitous, iconic Australian spirit, it's a category of beverage in its own right. It's the spirit that whispers in your ear 'I get you, mate' when beer just isn't doing it anymore. An honest Bundy and Coke is a ticket to the second part of your night. The night where dancing to Katy Perry and making out with your ex just isn't that big of a deal. Caribbean rum wants you to shake a maraca and wear a coloured shirt. There's nothing wrong with it, but Bundy wants you to shake the ciggie machine for your change and tear your shirt off. And isn't that what you want at 3am? Unbridled, unfiltered fun? No holds barred Aussie craftsmanship in liquid form?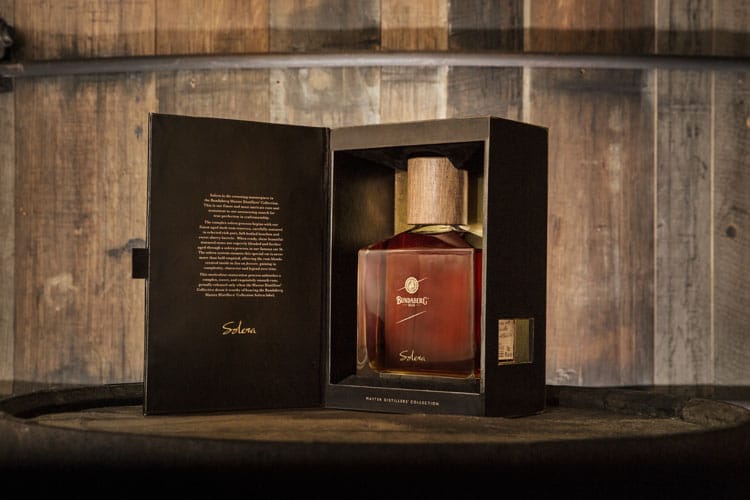 For all the naysayers who think that my above description of the revered sugarcane champagne is the exact reason it belongs at B&S balls and not behind cocktail bars, stick this in your beer bong and skol it. Bundaberg Solera – their limited release rum which has been aged in a solera system, blending aged rums in a web of inter-linked barrels, was named Best Dark Rum in the World at the 2017 World Drinks Awards in London, and scored a Gold Medal at the 2017 San Francisco World Spirits Competition. That's the world's most prestigious and influential spirits competition.
That's right – the best dark rum in the world is f*ckin' Bundy. Not Ron De Something or Casa El Bullshit. Bundy. Our very own, homegrown naughty water. Erin McNaught, Paul Keating, Vegemite, Mem Fox, The Esky, Slim Dusty, Picnic at Hanging Rock, Lindsay Fox, The Hills Hoist, Bondi Beach, Bundy. It's what Australia is made of, and for a limited time, the solera-aged spirit is back in stock on their webstore, at the low price of $179.99. It sold out in a matter of days last year, so best get in quick, before it's gone for another year.