Get On the Beers With Two-For-One Carlton Draughts Across Melbourne This Weekend!
It's been a rough year all around Australia but nowhere has had it half as bad as our friends down in Melbourne. After two weeks with no new Coronavirus cases in Victoria, bloody oath it's time to get on the beers. To celebrate Carlton Draught is offering Melburnians two-for-one pints all day this Saturday (14th of November).
Part of their 'Let's Melbourne Again' campaign, Victoria's favourite purveyor of tap beer has donated more than 1000 kegs of Carlton to nearly 500 pubs across Greater Melbourne. All you've got to do is head into your local and order a pint of cold Carlton and you'll receive a second pint completely free. How good is that!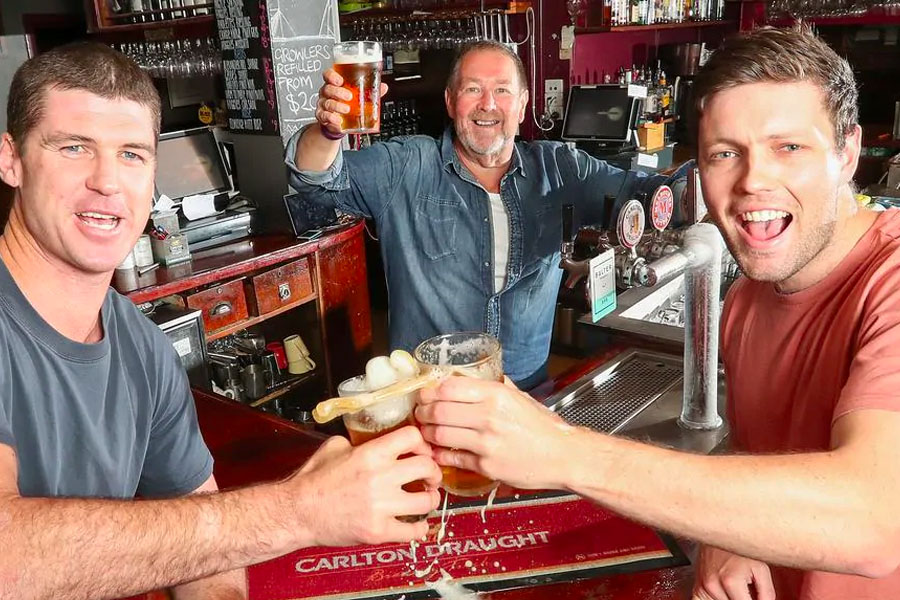 "Melburnians have enjoyed Carlton Draught and supported it for over 150 years. Now it's our turn to support the city we love" said Carlton & United Breweries CEO Peter Filipovic said. "Melbourne's pubs have done it particularly tough these last six months, with many on their last legs. We want to help them survive and ensure they remain at the heart of communities for many years to come".
To see the if your local's on the list of participating pubs, out the link below.