World Whisky Day (WWD) has arrived and there's no shortage of ways to celebrate. Whether you're at home or out on the town, The GlenDronach has a high-quality dram for you and your best mates. The iconic Highlands distillery remains best-known for its flagship 12-year-old single malt, a one-stop masterclass in expert craftsmanship and sherry cask maturation. But don't sleep on core expressions such as the Portwood or Traditionally Peated, both of which put a different twist on the brand's signature style whilst veering outside the age statement category. Like we said: there's no shortage of ways to celebrate!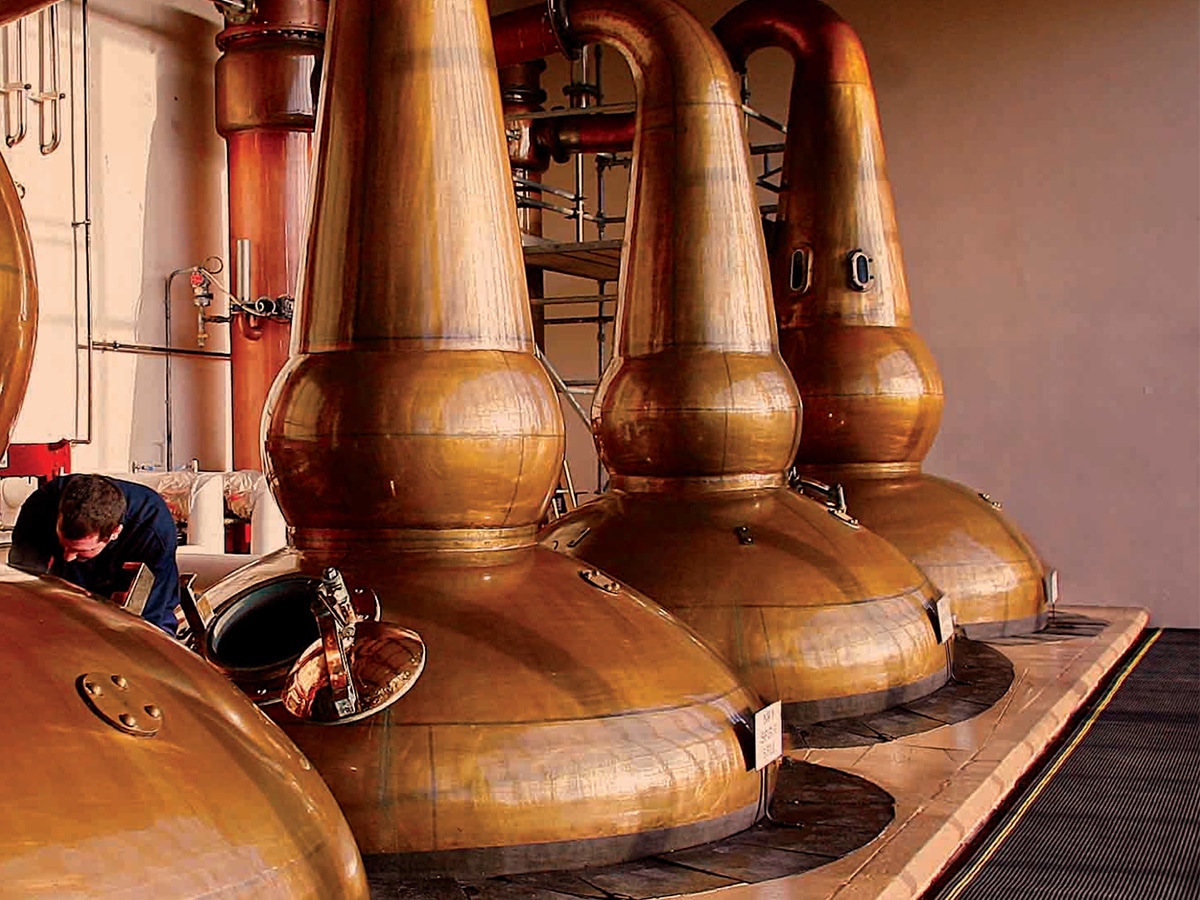 History of The GlenDronach
Founded in 1826 by James Allardice, The GlenDronach is one of the oldest licensed distilleries in all of Scotland. It remains firmly perched in the Valley of Forgue—deep in the East Highland hills—and continues to draw water from a local Dronac burn. Home to two wash stills and two spirit stills. To call this a veteran operation would be putting it mildly, to say the least.
What truly distinguishes The GlenDronach from their peers, however, is the distillery's signature maturation process, whereby complex Highland whisky gets finished in the finest Pedro Ximénez and Oloroso sherry casks. The Pedro Ximénez casks impart flavours of toasted raisin and deep fruit, whilst the Oloroso casks cultivate dry and nutty notes. The resulting single malt is rich in colour and supremely balanced, layering distinctive sweetness into a traditional framework of dark malt and oak spice.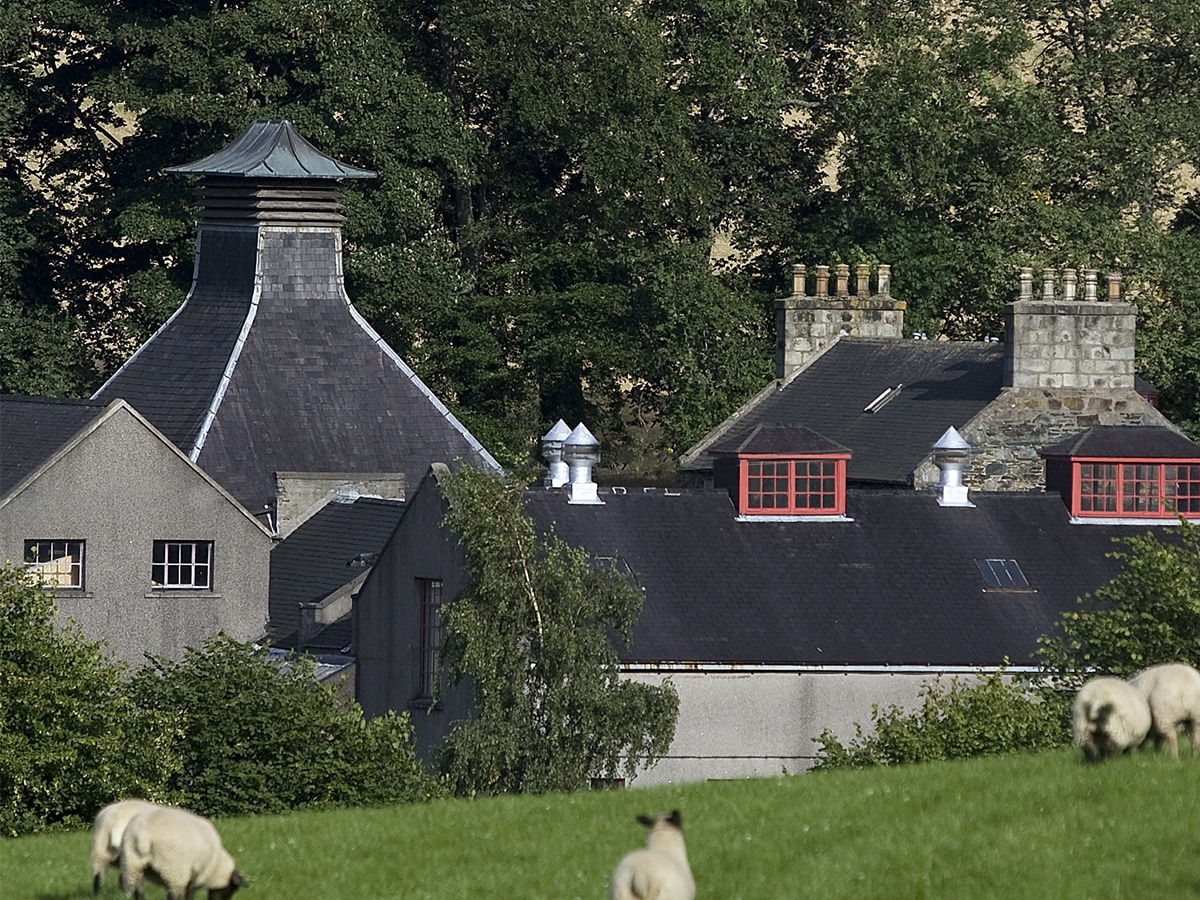 The GlenDronach Core Expressions
With World Whisky Day upon us, now is the perfect time to pick up what The GlenDronach is throwing down. As you'll soon discover, the distillery puts a range of unique single malts at your disposal. Here are three of their most beloved core expressions: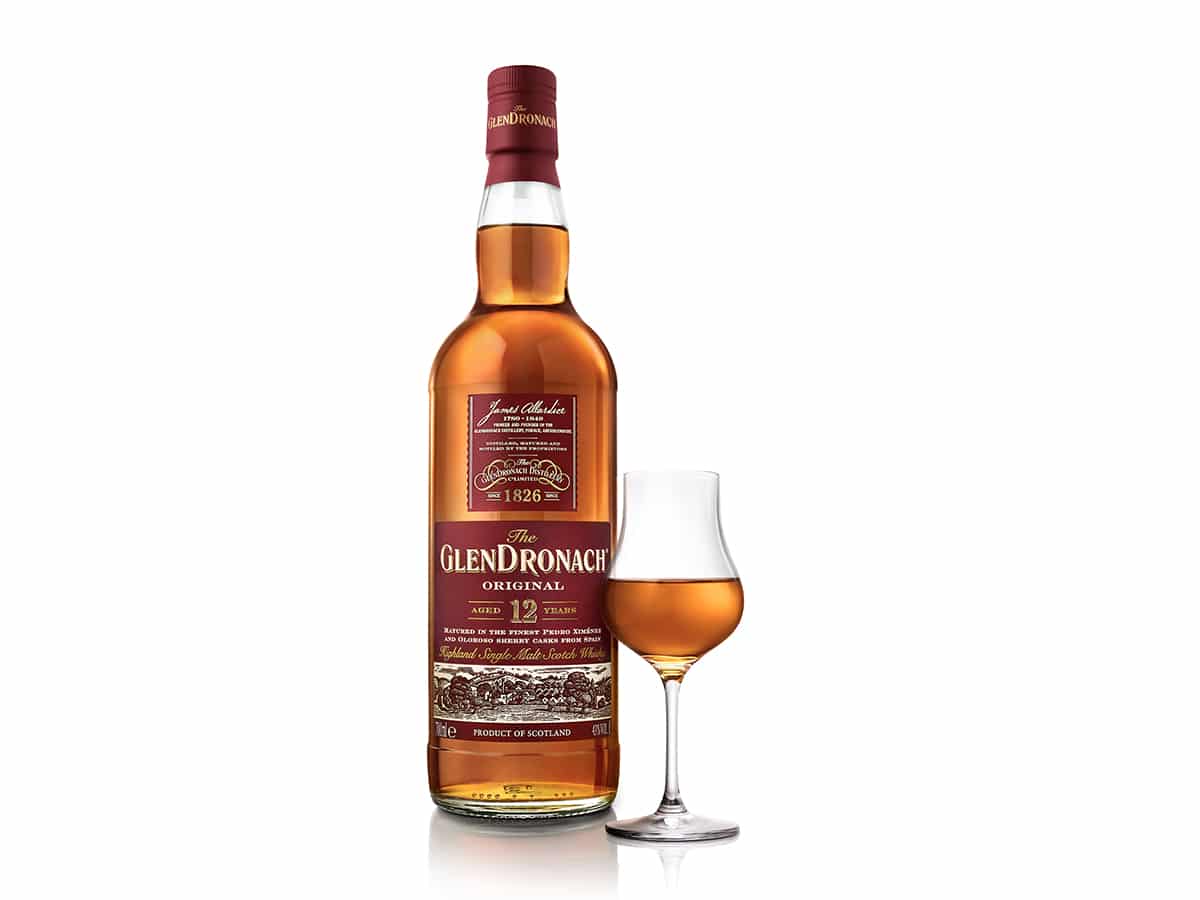 12-Year-Old Single Malt
A quintessential classic if there ever was one, The GlenDronach 12-Year-Old is every bit as rich and sherried as its award-winning reputation would suggest. Non-chill filtered, bottled at 43% ABV, and presented in its natural colour of deep amber-red, it rides in on creamy waves of sweet raisin, soft fruit, vanilla, and burnt caramel before leaving subtle oak and dried fruit in its wake.
The GlenDronach Traditionally Peated Whisky
A balancing act between glorious temperaments, this peated whisky interweaves the brand's signature sherried character with layers of luscious smoke. It's matured in a combination of Oloroso, and Pedro Ximénez Sherry casks. If you love versatile flavour profiles, you'll love this.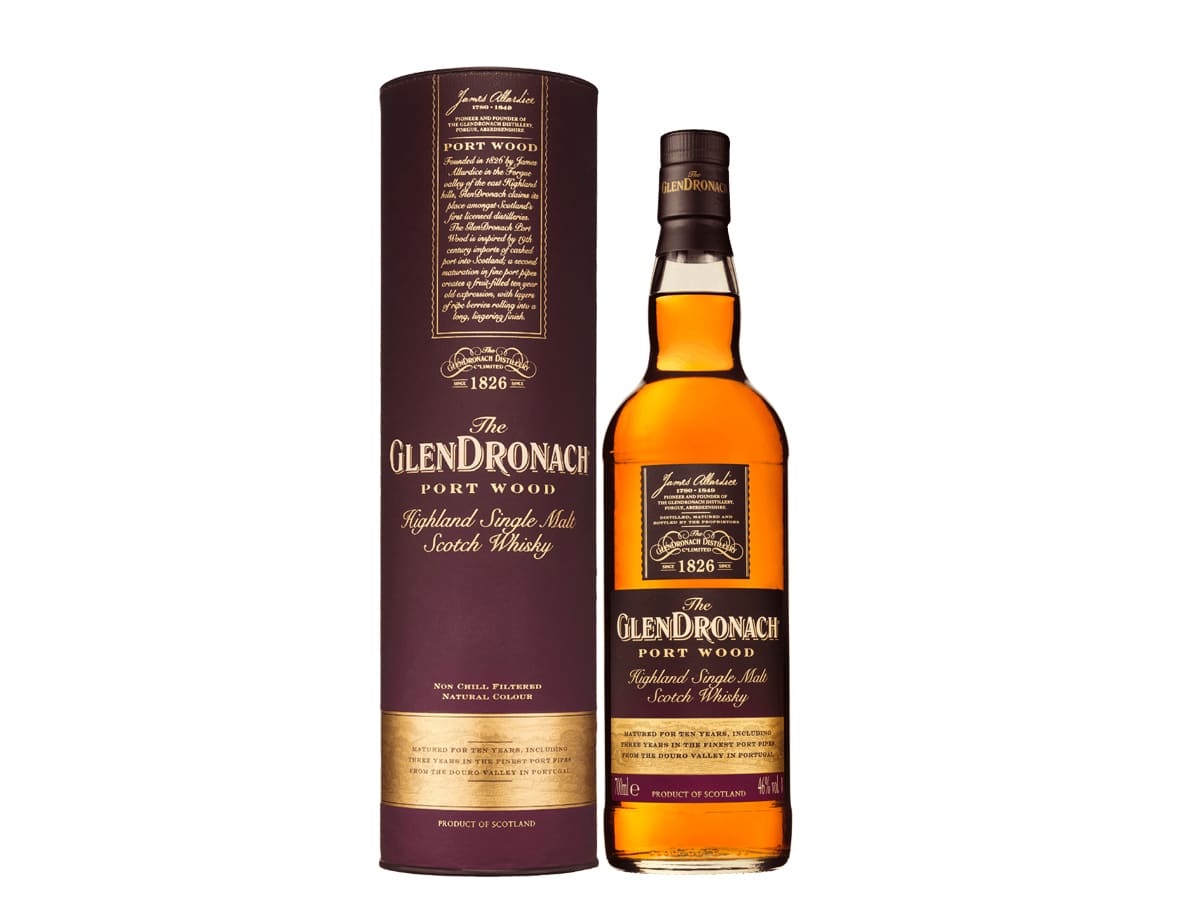 The GlenDronach Portwood Single Malt
This peated stunner takes inspiration from the historical use of casked port maturation, a common practice in 19th-century Scotland. Finished in hand-selected port pipes from Portugal's Douro Valley, it opens on a nose of wild strawberries, cinnamon, and sweet smoke. The palate is similarly dynamic in its distinguished blend of tartness, sweetness, and smoke, underscored by notes of grain and smouldering charcoal.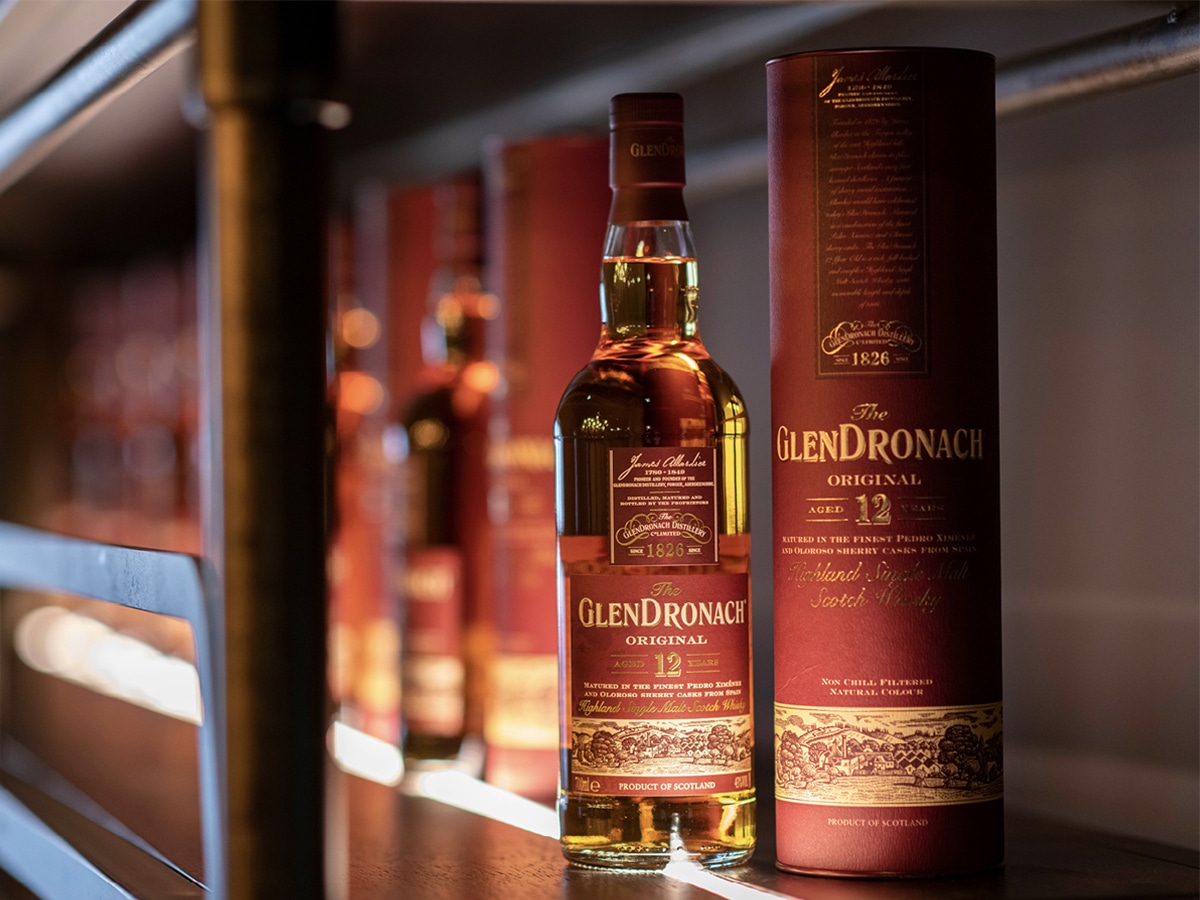 How to Enjoy The GlenDronach on World Whisky Day
World Whisky Day is a highlight of the Scotch whisky calendar, helping enthusiasts explore new malts from around the world. It also gives you the perfect excuse to wrangle in your closest friends for a tasting, during which you'll sample a variety of single malts or whip up the occasional cocktail. Allow The GlenDronach to be your guide.
The perfect gift for yourself or your favourite whisky connoisseur, The GlenDronach's premium single malts offer timeless gateways to discovery. They represent the next stepping stone for when you've graduated from the common stuff and gone searching for something more prestigious. Sip them neat and you'll uncover bold new flavours and nuances with every sip. Mix them with other ingredients to reinvent a classic cocktail.
Speaking of cocktails, here are two signature recipes that are guaranteed to please, both of which use The GlenDronach 12-Year-Old as a base:
The GlenDronach & Tonic
30ml The GlenDronach Original Aged 12 Years
120ml tonic water
1 orange wedge
Directions: Build all the ingredients over a block of ice in a highball glass, stir well, and garnish with the orange.
The Rob Roy
50ml The GlenDronach Original Aged 12 Years
25ml sweet vermouth
2 dashes of Angostura bitters
Directions: Stir all the ingredients over ice in a mixing glass and strain into a chilled cocktail glass. Garnish with a cherry.
You should be all geared up for WWD by now and we certainly can't blame you. Pick up a bottle of the good stuff or buy your mates the first round at the nearest participating venue. This is how you make it an occasion to remember for you and your loved ones. Happy sipping!