Conor McGregor's Whiskey is Looking for a 'Professional Partier'
Ever wake up feeling like you have to delete your Facebook page and get a whole new group of friends? Found yourself trying to get a waterfall started at your niece's fifth birthday? Well, consider those past indiscretions work experience when you land a job as Conor McGregor's head loose unit. The multiple-weight MMA champion's Irish whiskey brand Proper No. Twelve has announced a search for a Professional Partier, meaning you can finally get paid for drinking booze and shouting 'The Champ is here'. You know, just usual Saturday night stuff.
RELATED: Conor McGregor Sold Proper No. Twelve Whiskey for…How Much?
According to Proper No. Twelve, McGregor is "actively seeking" candidates to fill the new position, helping to introduce the famed Irish whiskey to drinkers across the US. The role will also see the Professional Partier make the trip across the pond to Ireland to learn a little more about how the whiskey is made, taste up a storm and visit Conor McGregor's Black Forge Inn.
"I'm looking for someone to roll up their sleeves and work harder than ever," said Proper No. Twelve Founder, McGregor. "I started from nothing and am now the CEO of the fastest-growing Irish whiskey brand in America. Think you have what it takes to work for Proper No. Twelve? Apply for a proper job as a Professional Partier and come work for me."
According to the official job description, the Proper No. Twelve Professional Partier will need to be a "heavy hitter and risk-taker", which is both ambiguous and confusing, however, there is an upside. The role is full-time, with the lucky candidate set to host fight night viewing parties and bar events, create new cocktails, and try their hand at running Proper No. Twelve's social channels.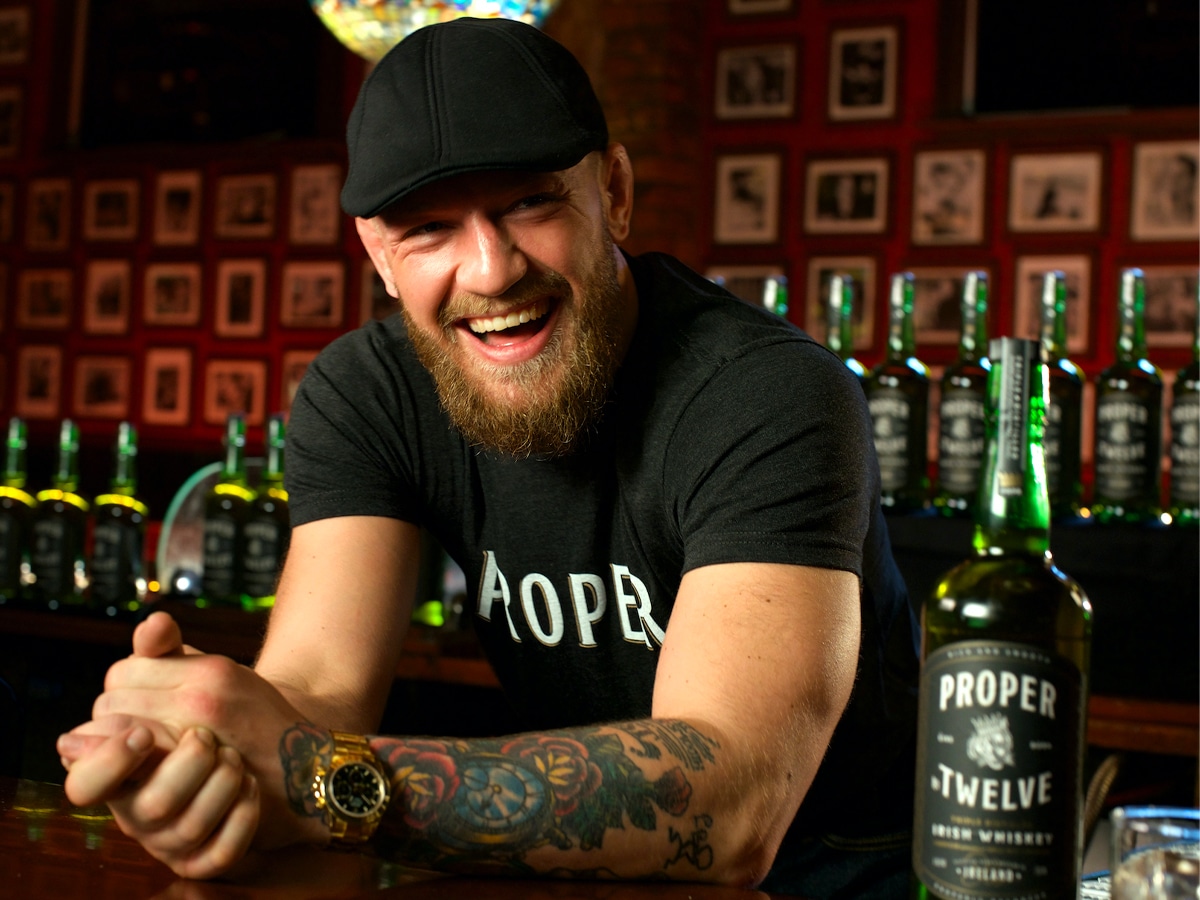 The dream job comes at a good time for the Irish whiskey brand. With rumblings that the multi-time UFC Champion is eyeing a return to the octagon, you can bet sales of his whiskey are only going to grow. In fact, since launching five years ago, Proper No. Twelve has gone on to become one of the most-bought whiskeys in the US, generating multi-million-dollar valuations. Now, it's your turn to get in on the action.
To apply, candidates will need to create a video highlighting how they live the "proper lifestyle" using the hashtag #GETAPROPERJOB. Once the clip is shared to your social channels, you can then hit up the online form before the voting kicks off. The application will run from September 20 through to October 20, but unfortunately for us Aussie boozehounds, this one is only for our frat-boy friends in the United States. Additionally, they'll need to be 21+ and authorised to work in the US. Qualified candidates should have proficiency in sales and marketing, along with strong communication and management skills. Good luck, party lords.