3 Cool Irish Cocktails You Simply Have to Try
In Partnership with Shanky's Whip
Some follow the rules, and others buck the trend. History is littered with pioneers who forged their own path, breaking convention in the hope to reach newfound glory. Enter Shanky's Whip Black Irish Whiskey Liqueur, a lip-smacking new spirit that draws from the best of multiple worlds. Blended and bottled in County Cavan, Ireland, it layers pot still and grain Irish whiskey with spirit distilled from whey, bringing together rich toffee spice and vanilla flavours. Whether sipped neat, downed as a shot or mixed in a cocktail, this drink will downright spoil you.
With its ABV of 33%, Shanky's Whip still packs the alcohol-forward punch you'd want out of a modern whiskey. However, the addition of liqueur, vanilla and caramel notes gives this beverage a uniquely silky texture and a hint of sweetness making it the kind of drink you can sip on all day long. It also pairs perfectly with a pint of cold stout such as a creamy Guinness. To do the combination right, drop a shot of Shanky's directly into the pint glass, relishing the seamless blend of timeless flavours with every gulp.
Your palate should be properly whetted by now and with good reason, as this stuff is seriously gooooood. With that in mind, allow us to present the following three cocktails (plus a bonus). Each one is quite easy to make and unmistakably rewarding, thanks in no small part to the addition of Shanky's Whip Black Irish Whiskey Liqueur. Oh, and did we mention that St. Paddy's day is just around the corner? That makes now the perfect time to put a bottle in your arsenal. Sip it neat or try one of these delicious recipes: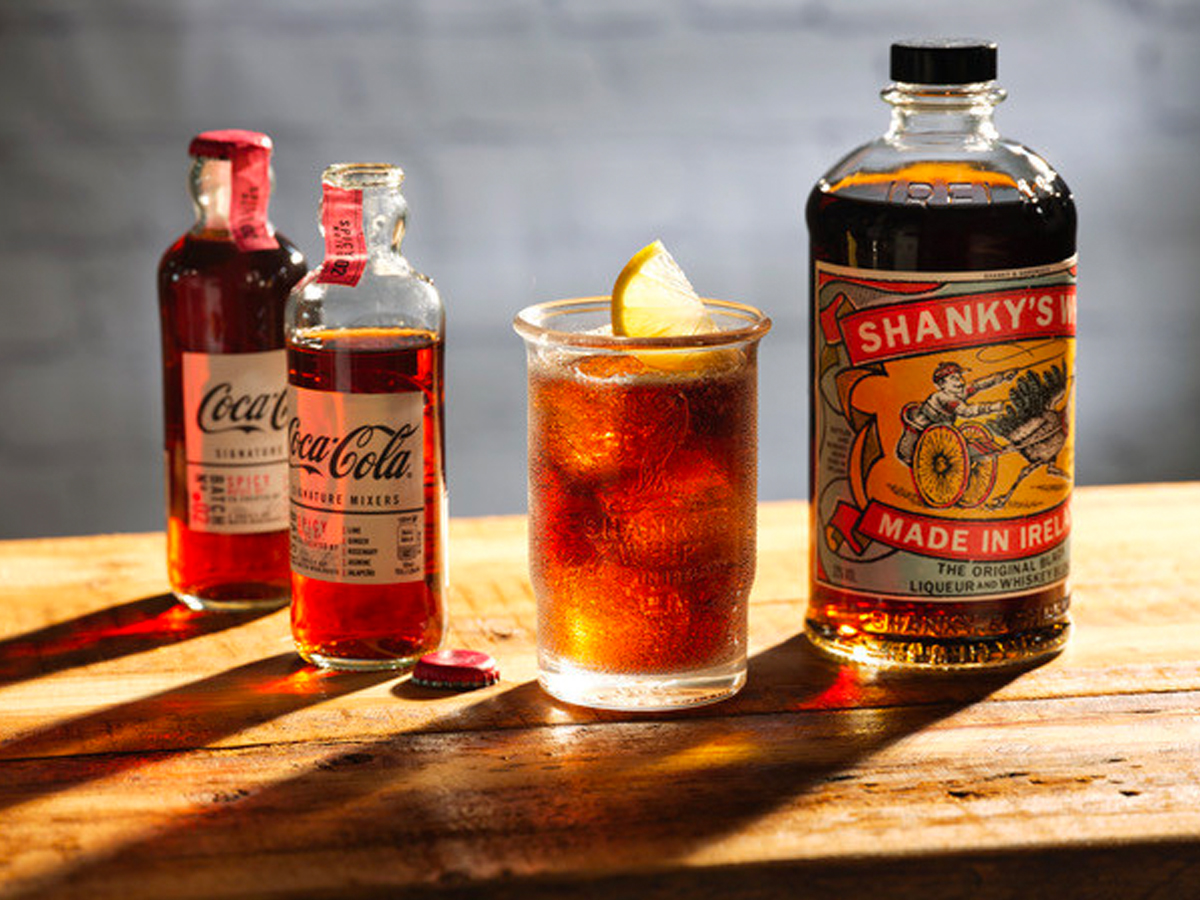 Derby Day Tipples
Ingredients:
1 part Shanky's Whip
4 parts cola
Directions:
Serve over ice in a tall glass. Yes, it's that simple.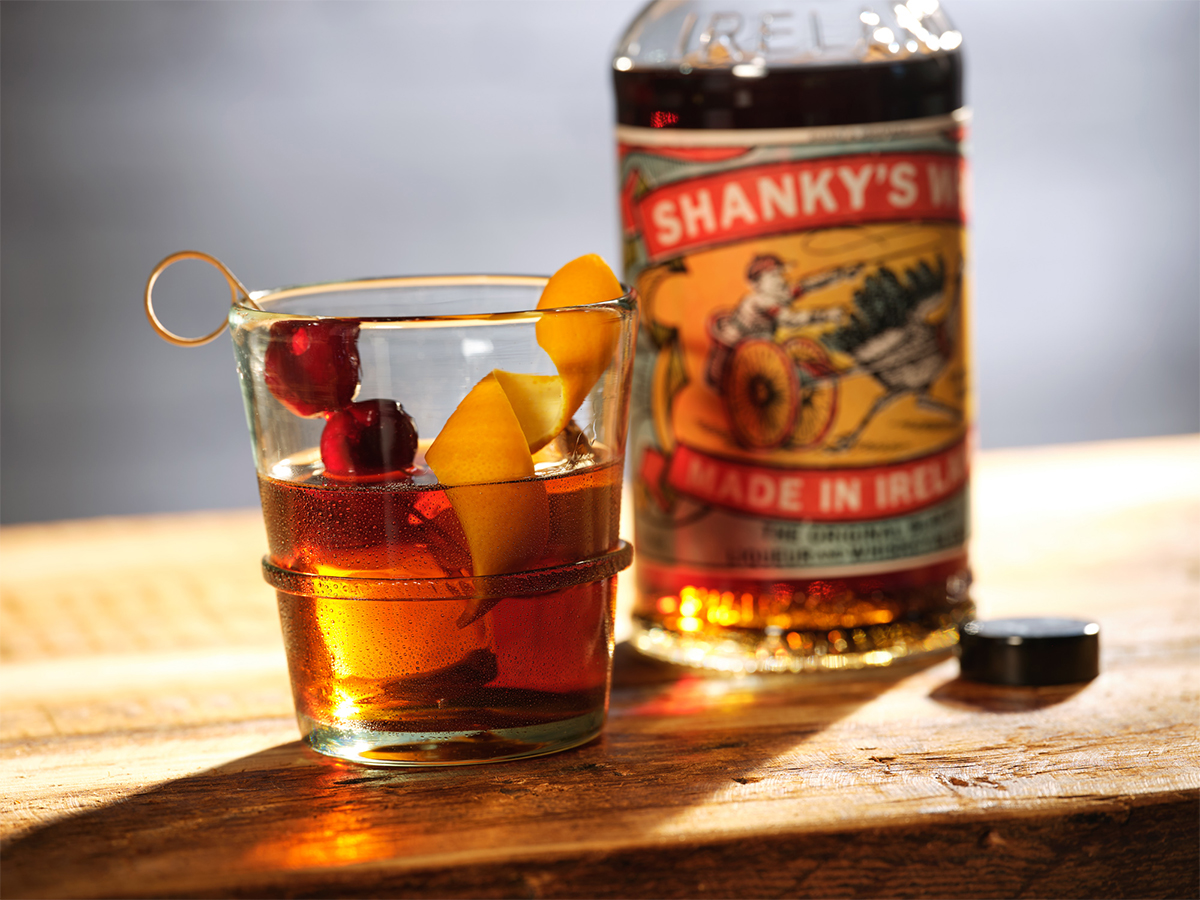 Irish Old Fashioned
Ingredients: 
1 part Aperol
1 part Shanky's Whip
Bitters
Splash of bourbon
1 Orange slice
1 Maraschino cherry
Directions: 
Pour Aperol, Shanky's Whip, bourbon, and bitters into a tall glass filled with ice. Stir with a long bar spoon. Put a big ice cube in an Old Fashioned glass and then strain into the glass. Garnish with orange slice and cherry.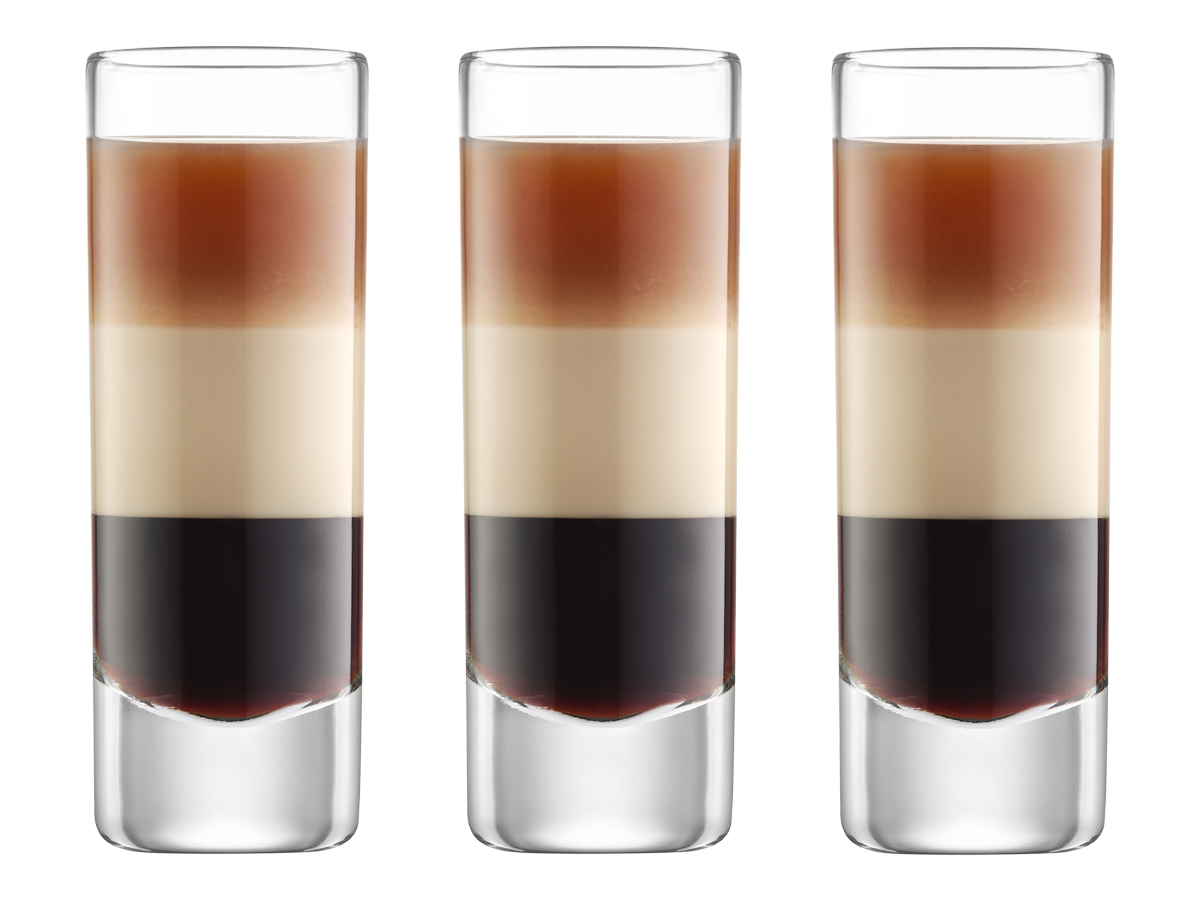 The Nutter Shot
Ingredients: 
1 part Shanky's Whip
1 part Frangelico
1 part Irish cream
Directions: 
Layer ingredients into an ice cold shot glass, then throw it back!
BONUS: Cold Brew
Ingredients: 
1 part Shanky's Whip
4 parts cold brew coffee
Directions: 
Pour ingredients into a shaker filled with ice. Shake and then strain into a chilled martini glass. Prepare to enjoy one of the best coffee-flavoured cocktails you've ever tasted.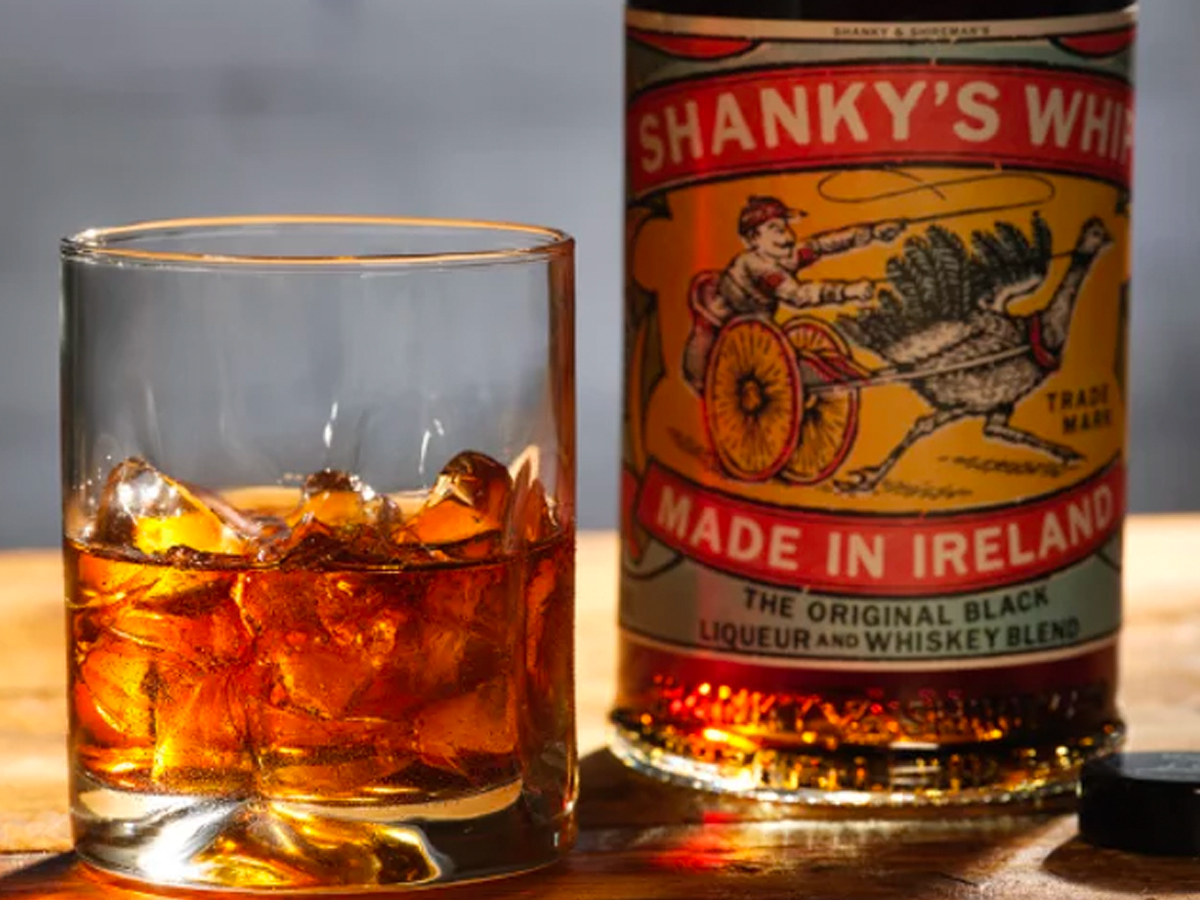 Of course, you're also welcome to sip Shanky's Whip neat or on the rocks. Thanks to its multi-layered approach, the whiskey liqueur imparts a cocktail-like quality on its own, going down like sweet silk. Or you can take our suggestion above by dropping a shot into a pint of cold stout, savouring the combination of toe-curling textures and flavours. As you can see, there's really no wrong way to sip this exciting new spirit. Order a bottle now and don't forget to save some for St. Paddy's day. Now you're drinking like an Irishman!