Melbourne Legends Craft and Co Just Dropped a Gingerbread Gin
If you're looking for good things that came out of 2020, you might be a little hard-pressed to find many. Here's a head start on that list: Craft and Co's Gingerbread Gin. The Melbourne-based distillery created the gin for the Christmas season, and the warm, refreshing flavour helped close out a fairly dismal year.
You'll also like:
Celebrate Christmas with Four Pillars' Pudding-Distilled Gin
King's Cross Garden Island Gin May Be an Aphrodisiac as Well
Shane Warne Just Launched His Own Line of SevenZeroEight Gin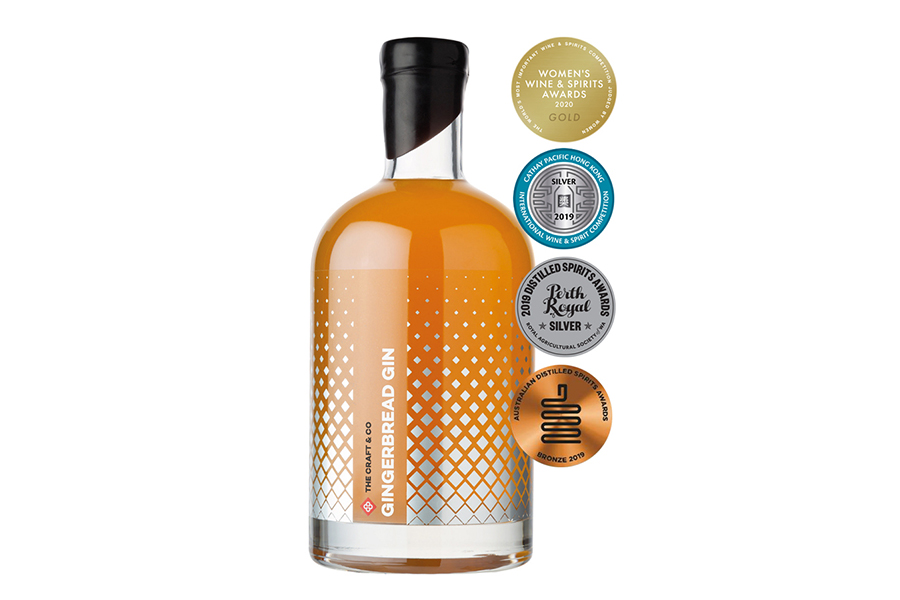 In case you were in doubt about how the Gingerbread Gin might taste, you'll be glad to know that this spirit has picked up a whole litany of awards, including being granted Gold at the Women's Wine & Spirits Award 2020 and at the Gin Tasting Australia 2020 awards, as well as claiming Silver at the International Wine & Spirit Competition in 2019.
What makes this gin so special is that it perfectly captures the warmth of baking. You know that feeling of getting the first gingerbread cookie straight from the baking tin? That's what we're talking about here. The Gingerbread Gin uses the flavour of macerated ginger root combined with smashed nutmeg, cinnamon, and tonka beans. The flavor is so delectable that you can enjoy it straight, or combine it with soda, ginger beer, or blood orange soda for even more unique flavors.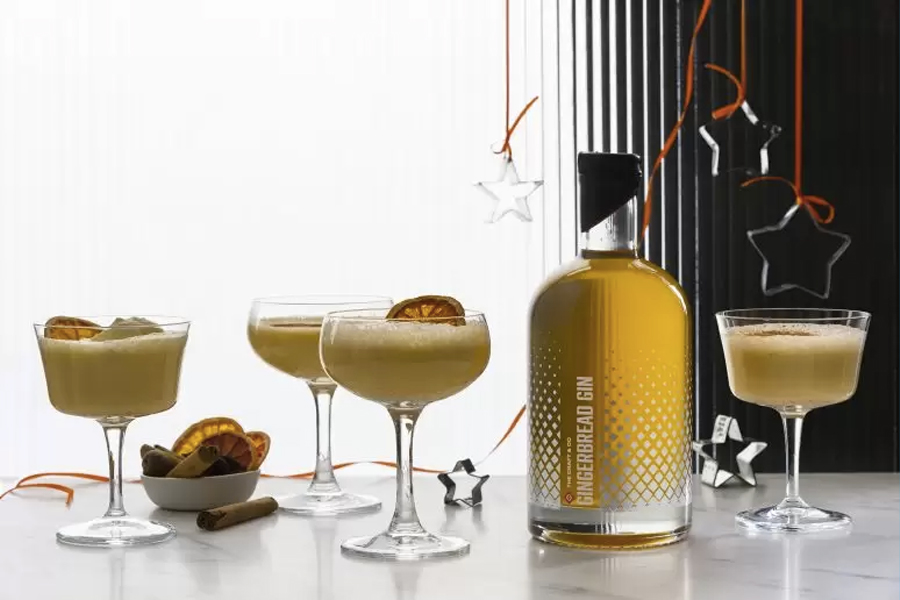 You might also consider Craft and Co's suggestion of enjoying the Gingerbread Gin with crème de cacao, fresh cream, and then garnishing it with cookie crumbs for a drink they call the "Gingerbread Gin Alexander." Or try the Gingerbread Gin Egg Nog, which, as you might surmise, combines the gin with egg nog.
You can purchase Craft and Co's Gingerbread Gin for $85 per bottle directly online or through Dan Murphy's. 2020 has come to a close, but you can enjoy at least one good thing from that year, and soothe your fears for 2021 in a comforting beverage that brings in the joy of baking.
You'll also like:
Celebrate Christmas with Four Pillars' Pudding-Distilled Gin
King's Cross Garden Island Gin May Be an Aphrodisiac as Well
Shane Warne Just Launched His Own Line of SevenZeroEight Gin