Enjoy Café Quality Coffee at Home with These Eco-Friendly Pods
With over six million coffee pods sold and 5,000 five-star ratings to their name, it's time you checked out Pod & Parcel. The Australian, family-owned brand brings café-quality coffee to your home in pods that are conveniently compatible with most popular espresso machines. The pods themselves are biodegradable, meaning, no unnecessary waste. Delicious coffee + sustainable pods = Pod & Parcel.
Pod & Parcel offers coffee lovers 11 different speciality-grade varieties to choose from. The range is a mix of both single-origin and blends from the top producers in Australia and around the world. Each coffee is unique in its flavour, intensity and mouthfeel with enough variety to make even the fussiest barista blush.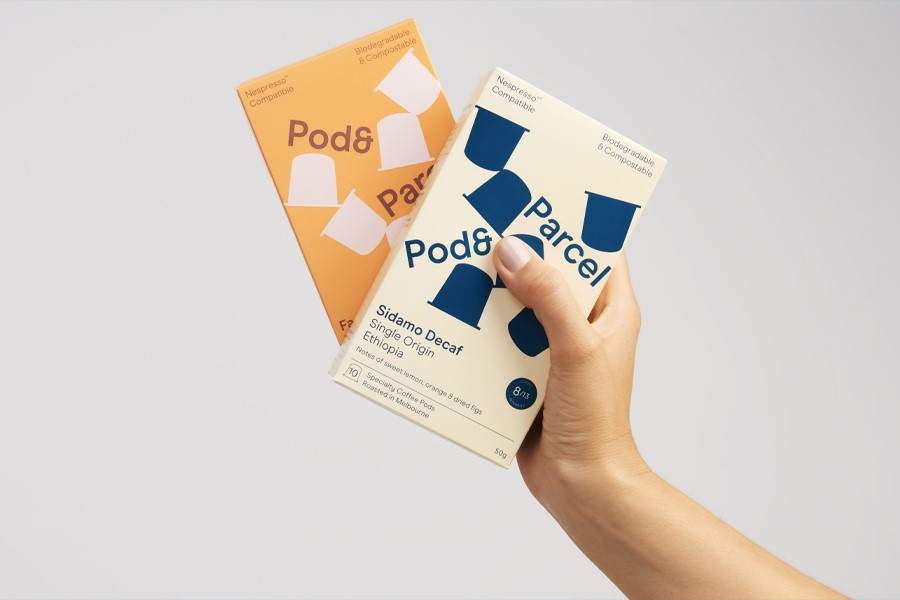 Bezzera is an intriguing mix of raw cacao, nutmeg and hints of cinnamon; Bancroft features French vanilla nougat with pomegranate molasses; Calexte possesses flavours of dark toffee balanced with strawberry, caramel, and hints of pistachio. That's just a small taste of what's available, making a Pod & Parcel sample pack the ideal place to start your coffee journey.
Pod & Parcel set out to make its pods as healthy for the environment as its coffee is for your soul. Each pod capsule and sleeve is biodegradable, breaking down within 90 days of composting.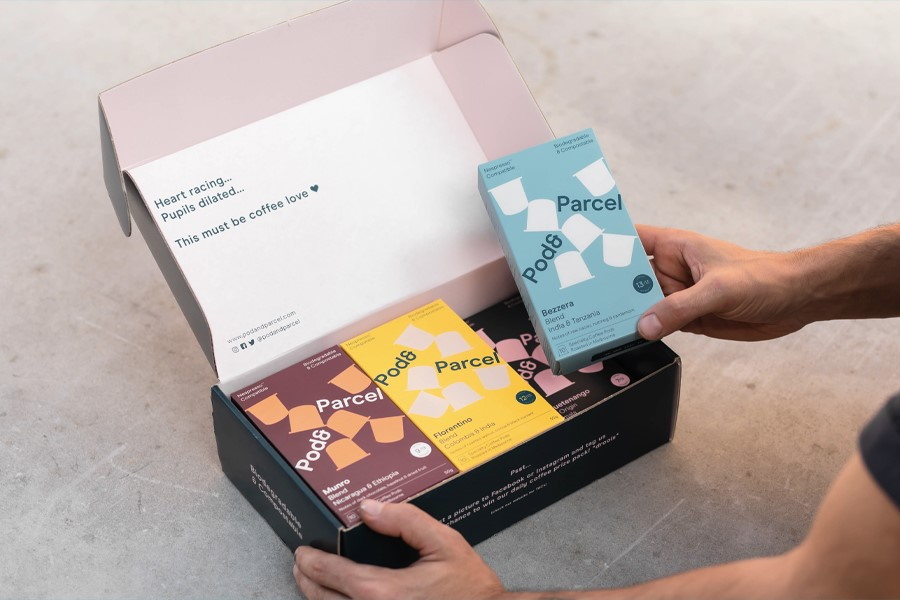 Arguably the best part of Pod & Parcel is the subscription service, The Coffee Club. Once registered, you can choose to have your favourite varieties delivered to your door regularly and at a discounted price. You will never run out of coffee again. Iso-life just got a whole lot better.
Pod & Parcel is so sure that you will love their products that they are offering your money back plus an extra 10% just for giving them a go. So what are you waiting for? Try an exciting new variety or grab a sample pack and lift your home coffee game to the next, sustainable level.