Does your old boy like a drink? A tipple or two? Does he prefer to see the world as a glass half-full? When it comes to finding Father's day gifts, there are few products that boast the tried and tested label, but a nice bottle of whisky, a carton of beer or a delicate drop always go down well. In fact, you could argue that alcohol is the gift that keeps giving. If you're looking for Father's Day gift ideas for the dad that loves a dram, you've come to the right place. Here is Man of Many's 2021 Father's Day Gift Guide – The Boozehound.
You'll also like:
Father's Day Gift Guide 2021 – The Adventurer
Father's Day Gift Guide 2021 – Luxury
Father's Day Gift Guide 2021 – Tech Head
You can check out all our 2021 Father's Day Gift Guides here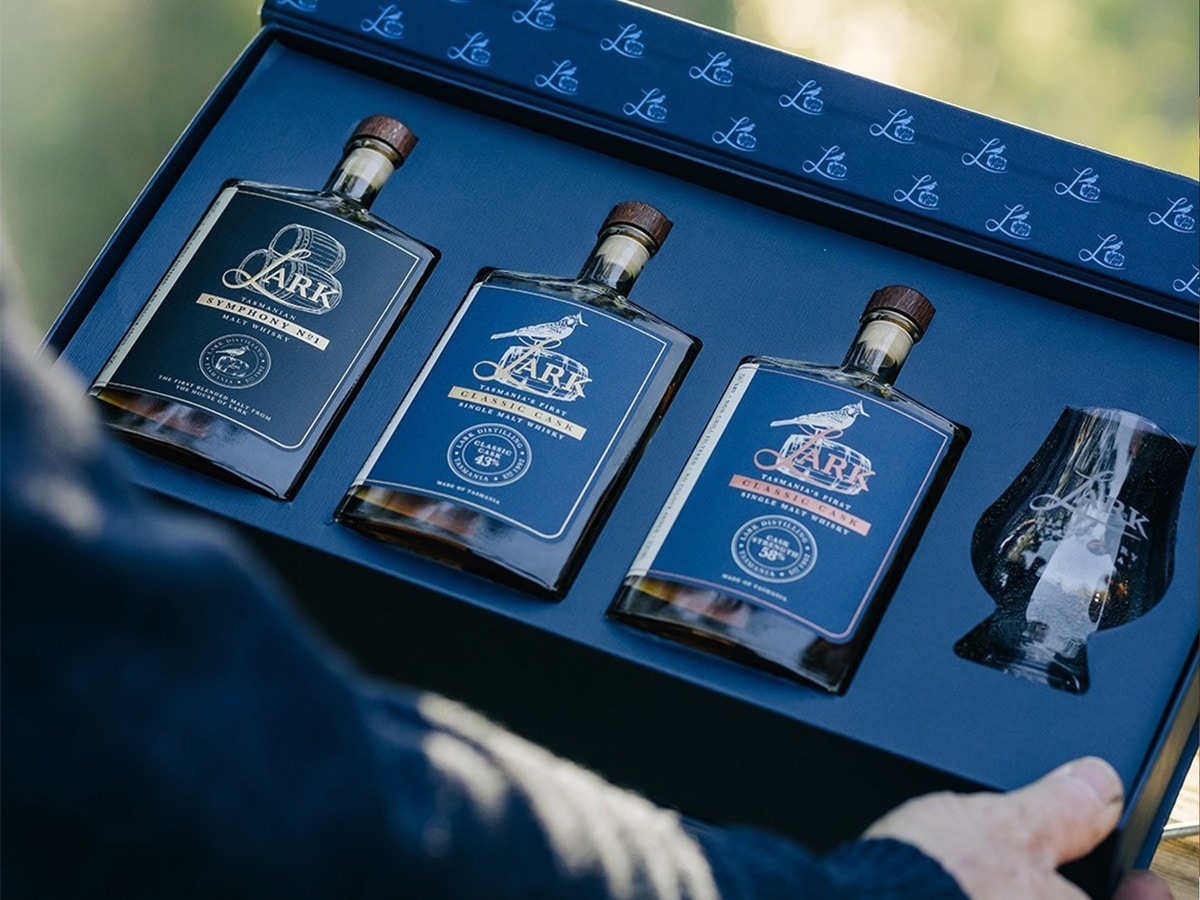 Lark Classic Whisky Tasting Set
In partnership with Lark Distilling Co.
When it comes to choosing the ultimate Father's Day gift for the whisky lover, it pays to go to the Godfather of Whisky. Tasmania's own, Lark Distilling Co., presided over by legend Bill Lark, is widely regarded as the most revered whisky producer in the country and this year, you can treat your dad to some of their finest. This Lark Classic Whisky Tasting Set brings a collection of the Australian icon's top drops together in a neat little package.
Inside, you'll find the flagship Classic Cask single malt, Lark's first-ever blended malt SYMPHONY Nº1, and the wild and distinctive Cask Strength single malt. This 3 x 100ml set features some of the finest whiskies ever produced Down Under, along with a laser-etched Lark Glencairn Glass. A true labour of love, Lark whisky isn't just a fancy drop, it's a celebration of spirit. Go top-shelf for dad this year. – AUD$159.99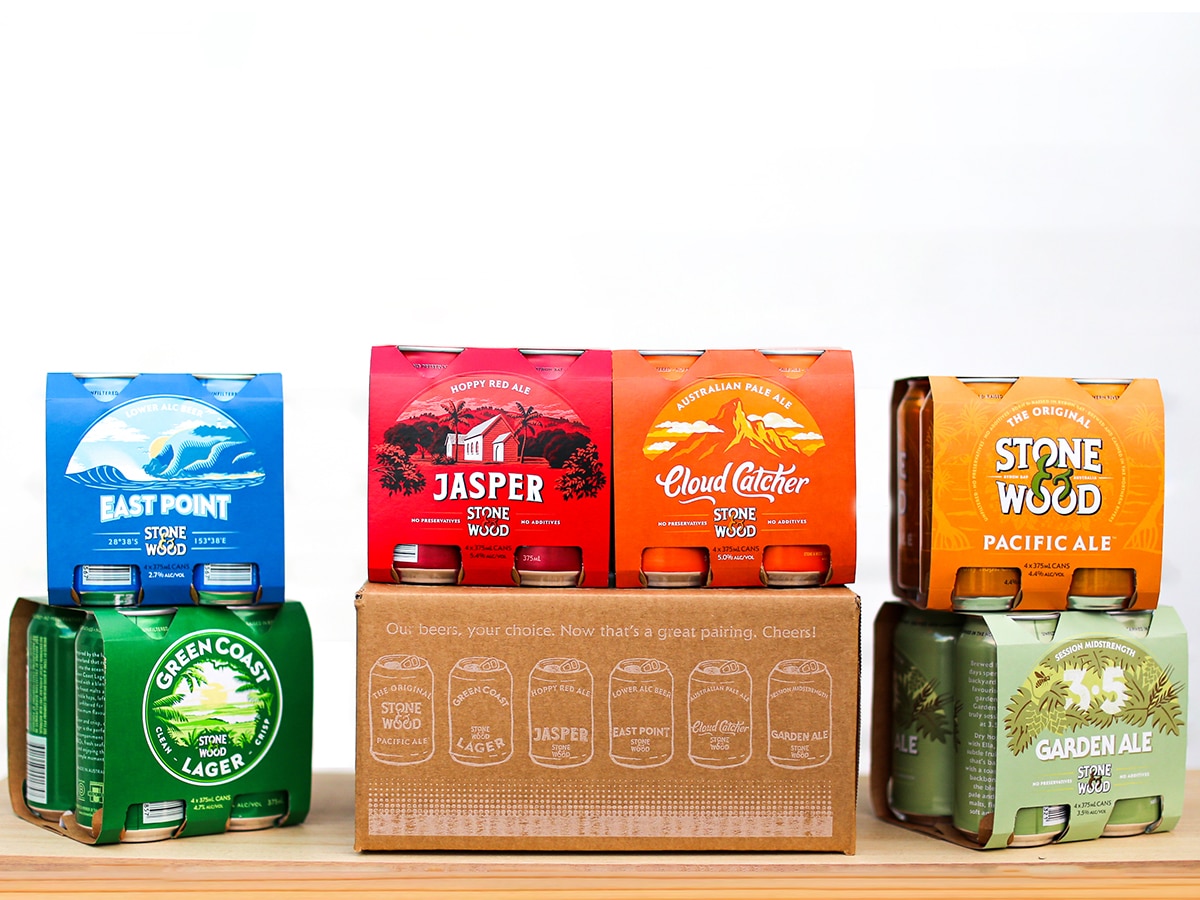 Stone & Wood Build-Your-Own Carton
In partnership with Stone & Wood
Forget the barroom bores and tough-to-drink tinnies, Stone & Wood makes beers for people who actually like a little flavour in their brew. The award-winning brewery has pumped out some of the best-loved beers in the country, from the Green Coast Lager to the iconic Pacific Ale, leaving more than a few craft beers snobs satisfied. To be honest, the only dilemma Stone & Wood fans face is trying to figure out which brew they want to pick up from the bottle-o, but not anymore.
The Northern Rivers legends have just unveiled the Build-Your-Own-Carton offering, meaning you can pick and choose which delicious drops you want in your slab. Built like a choose-your-own-adventure, the new Stone & Wood option sees you with the opportunity to select from the Pacific Ale, Cloud Catcher, Green Coast Lager, East Point, Garden Ale and Jasper Ale to craft your ultimate carton. If your dad loves Stone & Wood but hates making decisions, the choice is simple, really. – AUD$60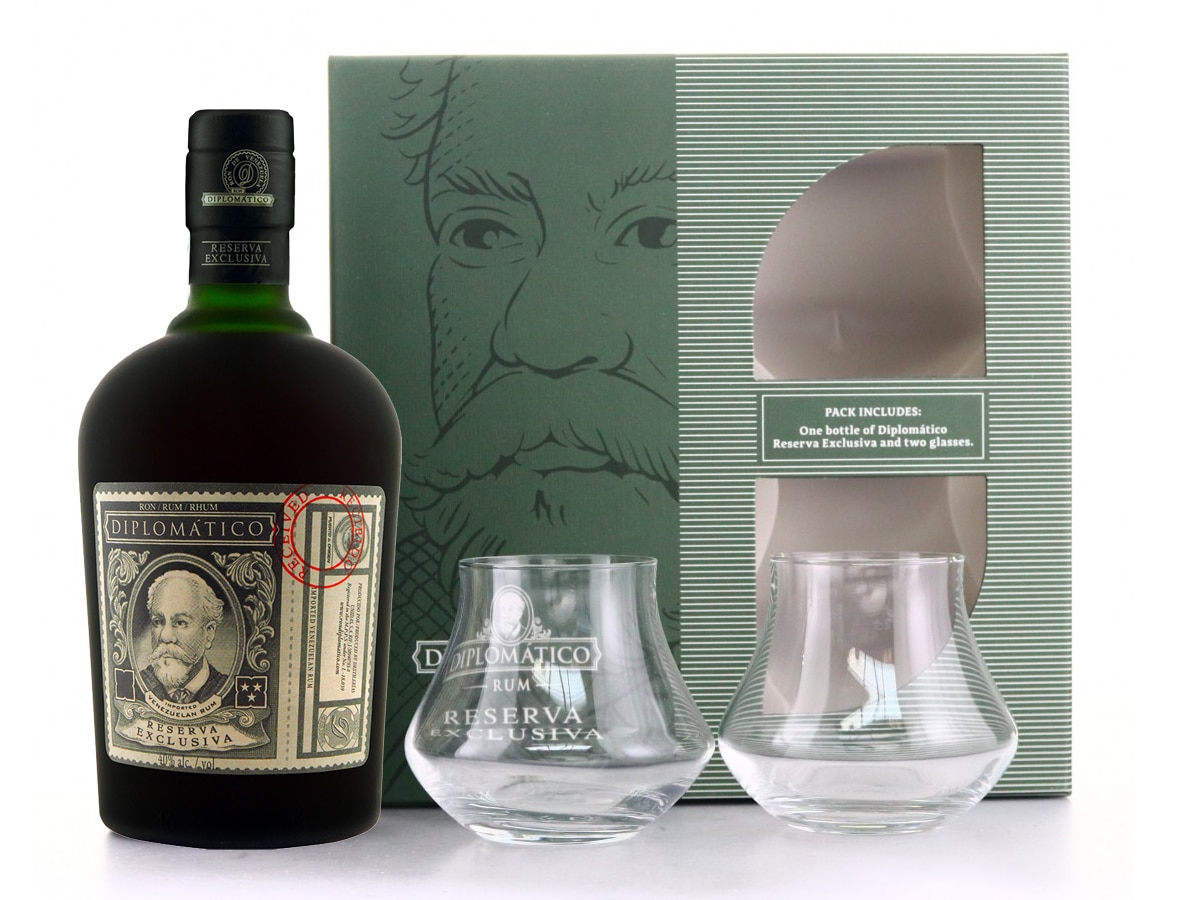 Diplomático Reserva Exclusiva Rum & Perfect Serve Gift Pack
In partnership with Diplomático Rum
There's no substitute for authenticity. For Diplomático, the 100% Venezuelan-owned rum distillery, quality is in its pedigree. Made from sugar cane molasses and sugar cane honeys; Diplomático rums are distilled using a rich variety of methods, including various continuous column stills for light rums, batch kettle for intermediate rums, and pot stills for more complex rums. It's a long process that produces a spirit worthy of note and your old man's eye.
For Father's Day this year, we suggest running with the Diplomático Reserva Exclusiva Rum & Perfect Serve Gift Pack, the perfect all-in-one drinking experience for the rum connoisseur. Diplomatico Reserva Exclusiva is an elegant and complex sipping rum, delicately distilled in ancient copper pot stills and aged in small oak casks for up to twelve years. Marrying a unique body with excellent balance has made it a reference for rum lovers throughout the world. This pack contains 2x Premium Fluted Tumbler Glasses to ensure a perfectly neat, Diplomatico Serve. If dad loves the finer things in life, Diplomático Rum has him, and you, covered. – AUD$93.00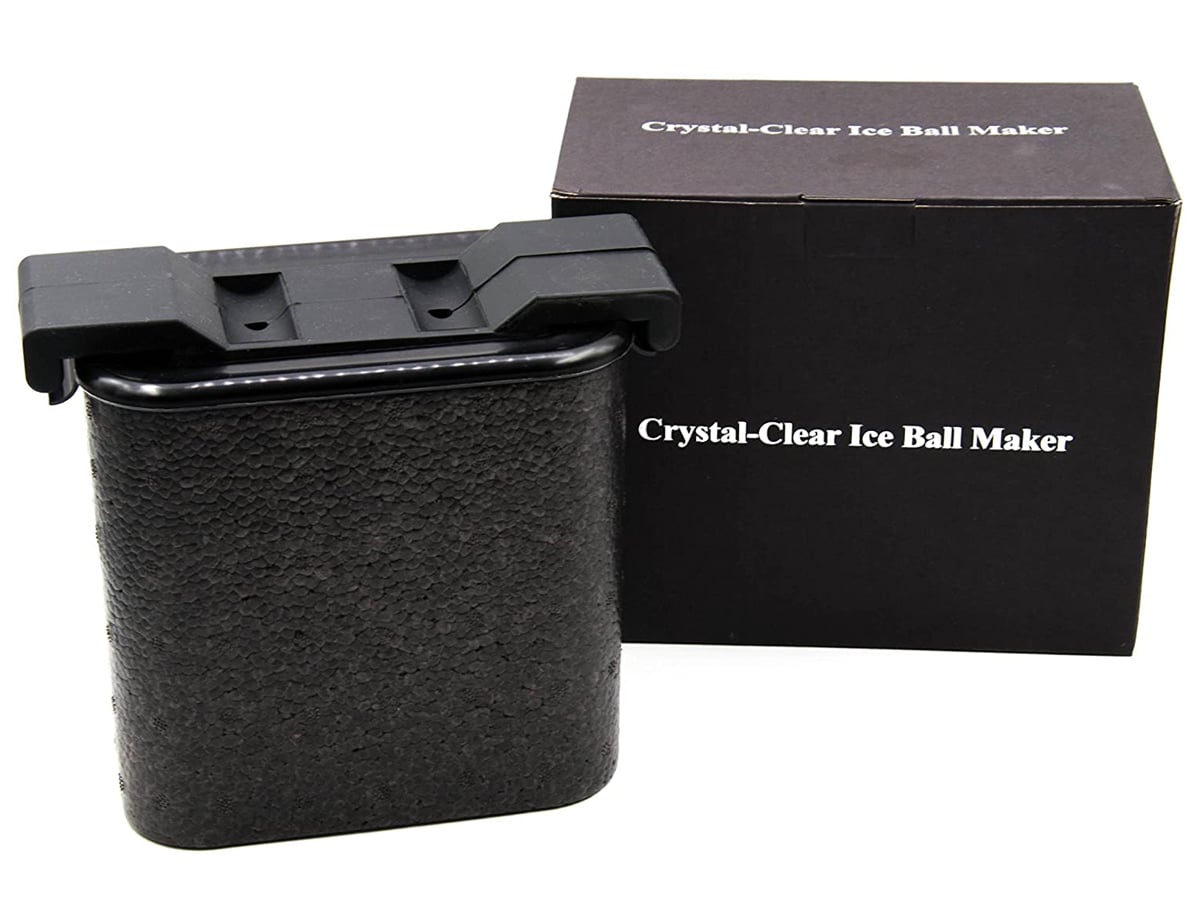 Crystal-Clear Ice Cube Maker
A great cocktail is only as good as the ice that preserves it. This Father's Day, give dad the gift of an ice-cold dram, thanks to the Crystal-Clear Ice Ball Maker. Turn the kitchen into the barroom with this ultra-authentic piece of kit that creates Japanese-Style clear ice balls and right at home. – AUD$46.90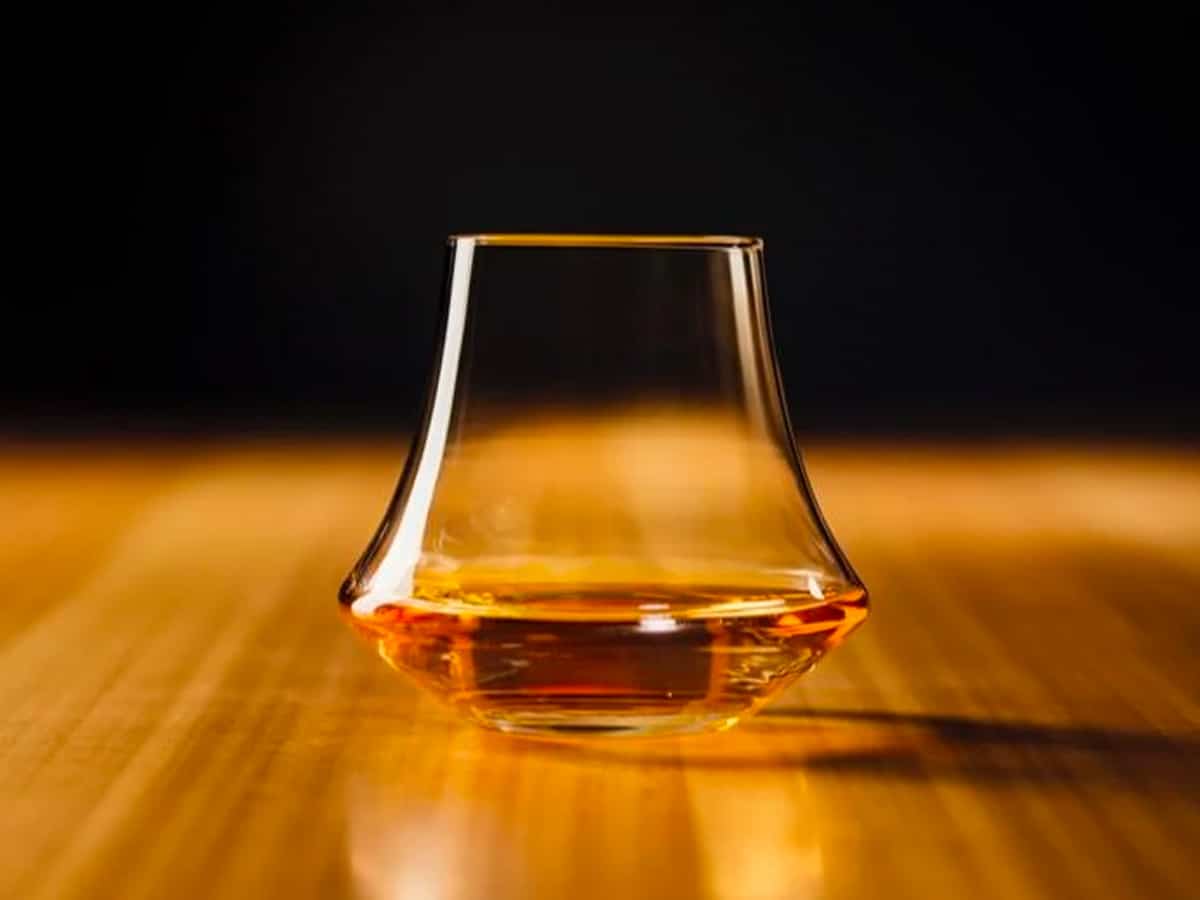 The Denver & Liely Whisky Glass
Perhaps the best whisky glasses on the market, Denver & Liely's Batch #12 is the penultimate drinking accessory. Hand-blown, hand-cut and hand-polished from lead-free crystal, the whisky glasses are designed to perfection by engineers. We're talking top-glass whisky glasses for your dad's top-shelf drops. – AUD$50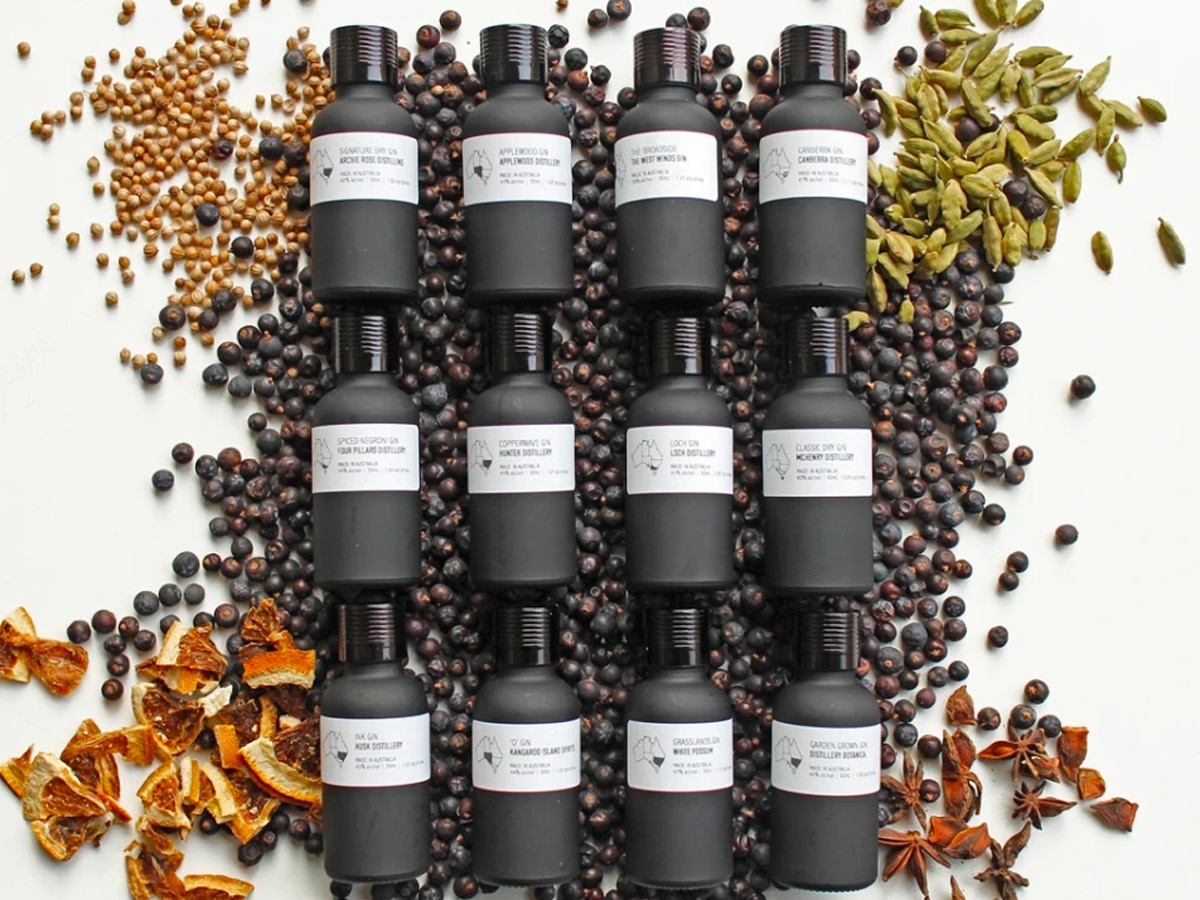 Australian Gin Tasting Set
Want 12 of Australia's best gins in one mega tasting pack? The team at White Possum Craft Spirits has put together the ultimate gin set for lovers of the clear stuff. Featuring releases from Never Never Distilling, Lark Distillery, 36 Short and many more, the Aussie collection also houses a multi-panel booklet that contains all the juicy facts to keep you occupied while tasting. – AUD$139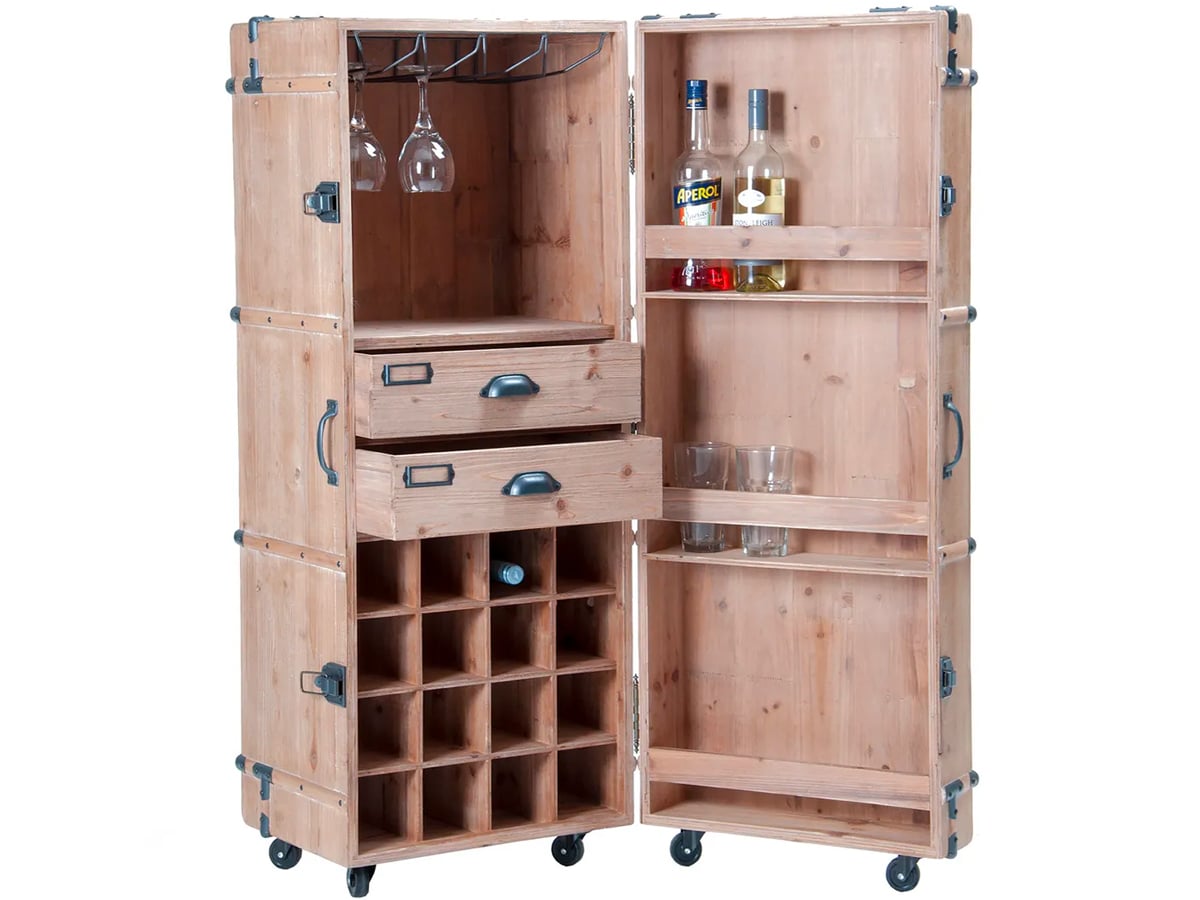 Trunk Mini-Bar Cabinet
For those who want to take the drinking experience to the next level, the Trunk Mini-Bar Cabinet is a must-have. The all-in-one alcohol storage option has space for up to 16 bottles of wine to lie flat, standing room in the door for bottles or glassware, and two drawers for mixology accessories. – AUD$949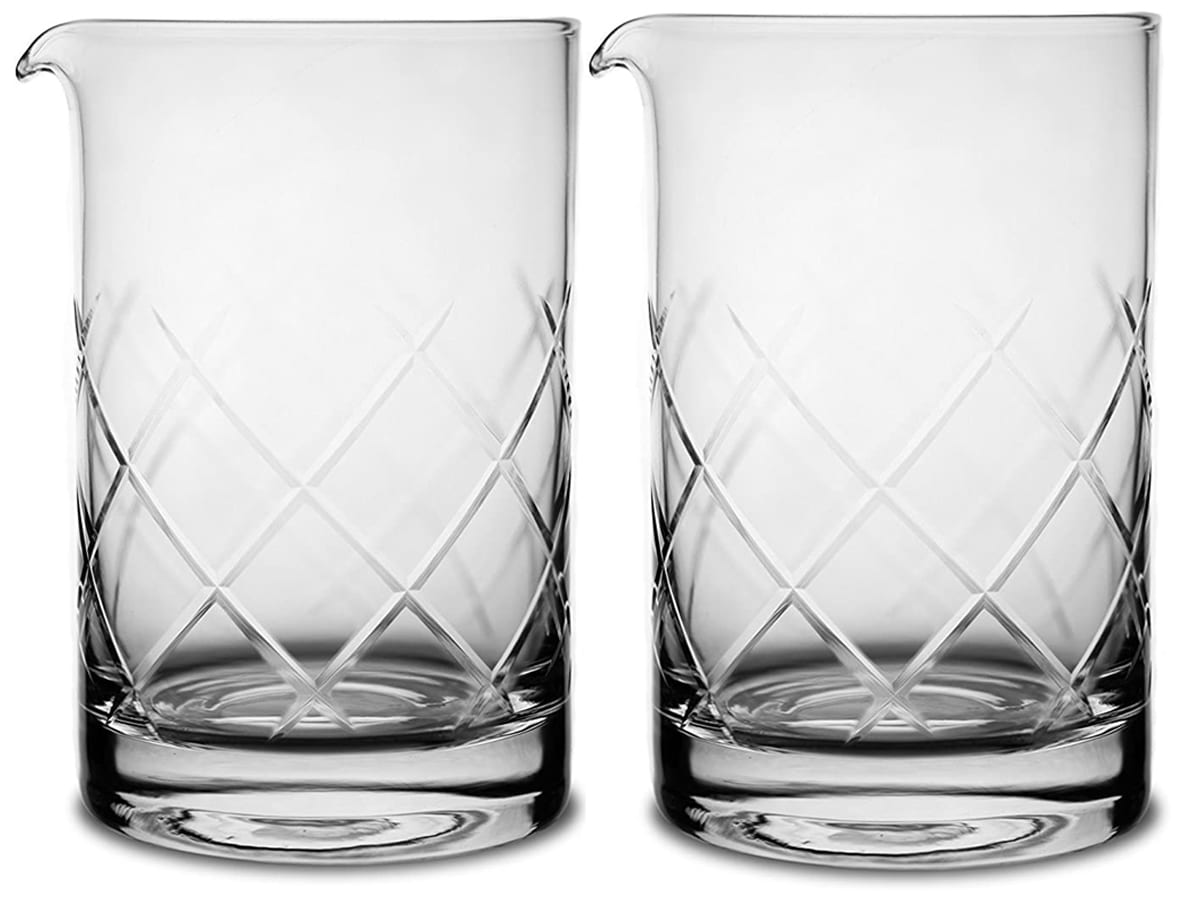 Japanese Style Mixing Glass
If your dad fancies himself as somewhat of a mixologist, he needs the right tools to get the job done. This stunning Japanese-style mixing glass is perfect for stirring cocktails and impressing friends. From crafting the perfect Old Fashioned to simply stirring the pot, every amateur bar-legend needs a solid mixing glass.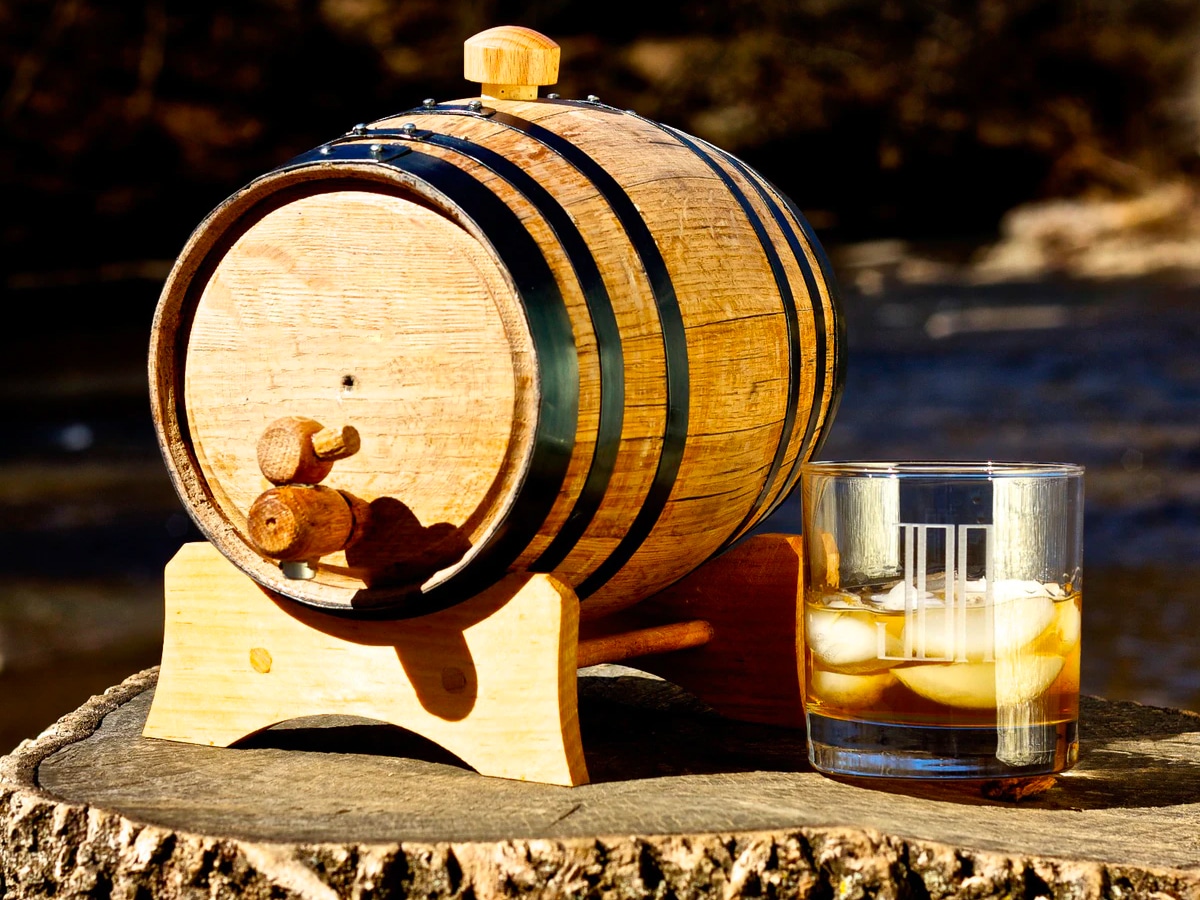 Bluegrass Barrels 2 Litre Mini Barrel
Is there anything cooler than having your own barrel of booze? This personal ageing barrel is made in America from the heart of bourbon country, designed as a replica of those found in distilleries. Bluegrass Barrels are simple to use kits that will get dad into the distilling process in no time. – USD$65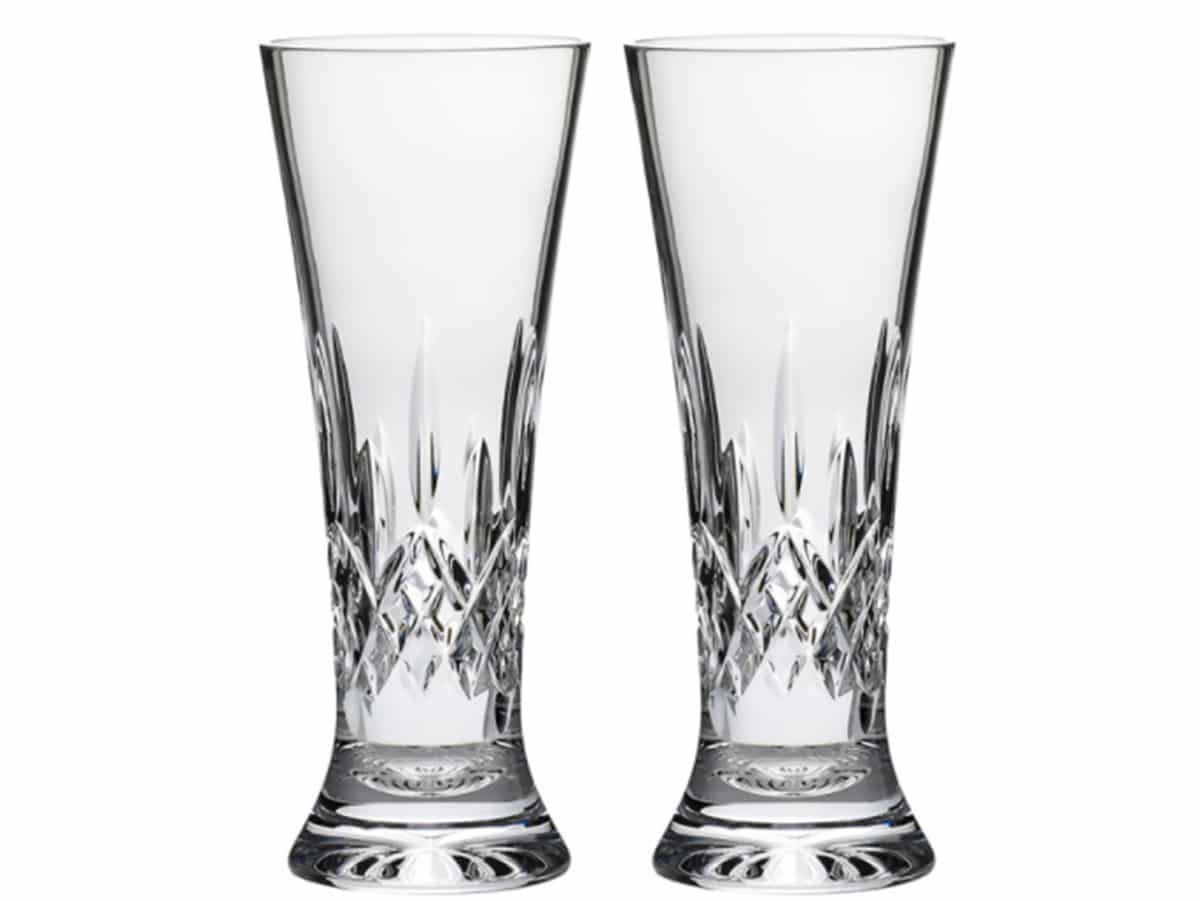 Waterford Lismore Beer Glasses
You may know Waterford for its fancy AF whisky glasses, but now beer is getting in on the action. The Waterford Lismore pattern is designed in the classic style of traditional Bohemian pilsner glasses. It features a slender, gently tapered profile accented by dramatic diamond and wedge cuts in the classic Lismore pattern. Best of all, Waterford's hand-crafted fine crystal guarantees diamond-like clarity and a glass of comforting weight and stability. – AUD$239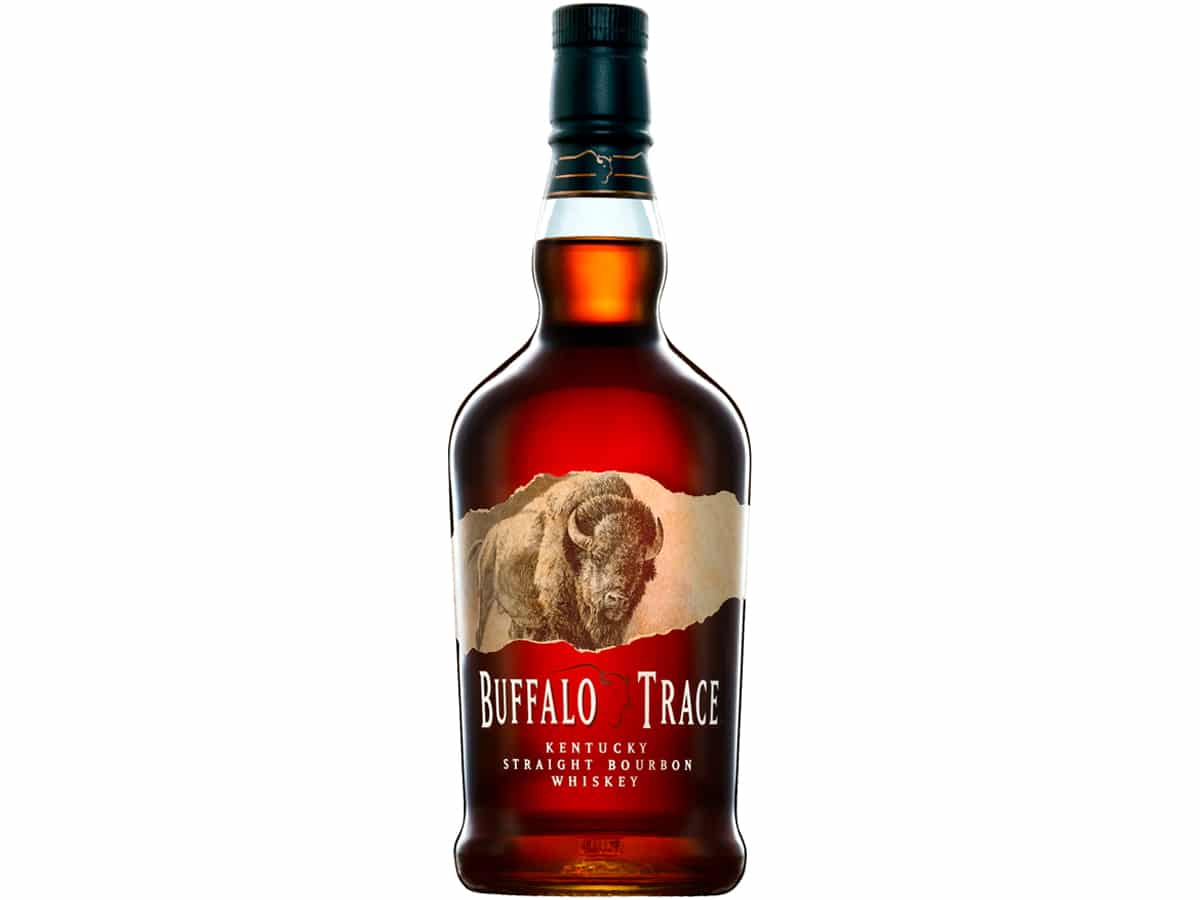 Buffalo Trace Kentucky Straight Bourbon Whiskey
Look, we're going to say it, but bourbon doesn't get much better than Buffalo Trace. This Kentucky Straight whiskey has stunning aromas of vanilla, mint and molasses which follows through on the palate with notes of brown sugar and spice. A long and dry finish rounds off what is a truly great whiskey. If you know, you know. – AUD$60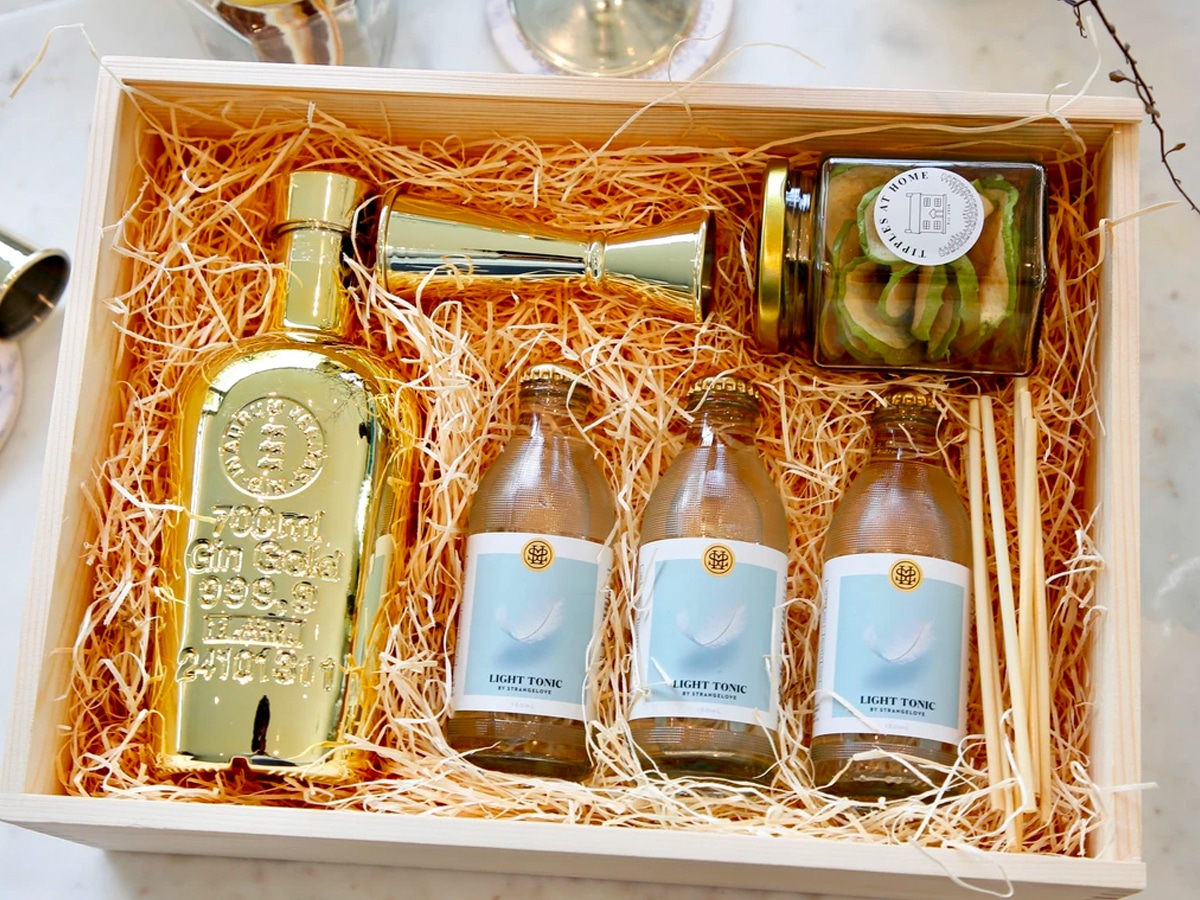 Tipples at Home Gold G&T
If lockdown has got dad a little crafty, try Tipples at Home on for size. The one-stop packages provide everything you need to make a ripper cocktail at home, turning your afternoon drop into a full-scale sip-a-thon. This Gold G&T pack includes Gold 999.9 Gin, Strangelove Light Tonic Water, Gold Japanese Jigger, Dehydrated Apples and Stroh Wheat Straws. – AUD$199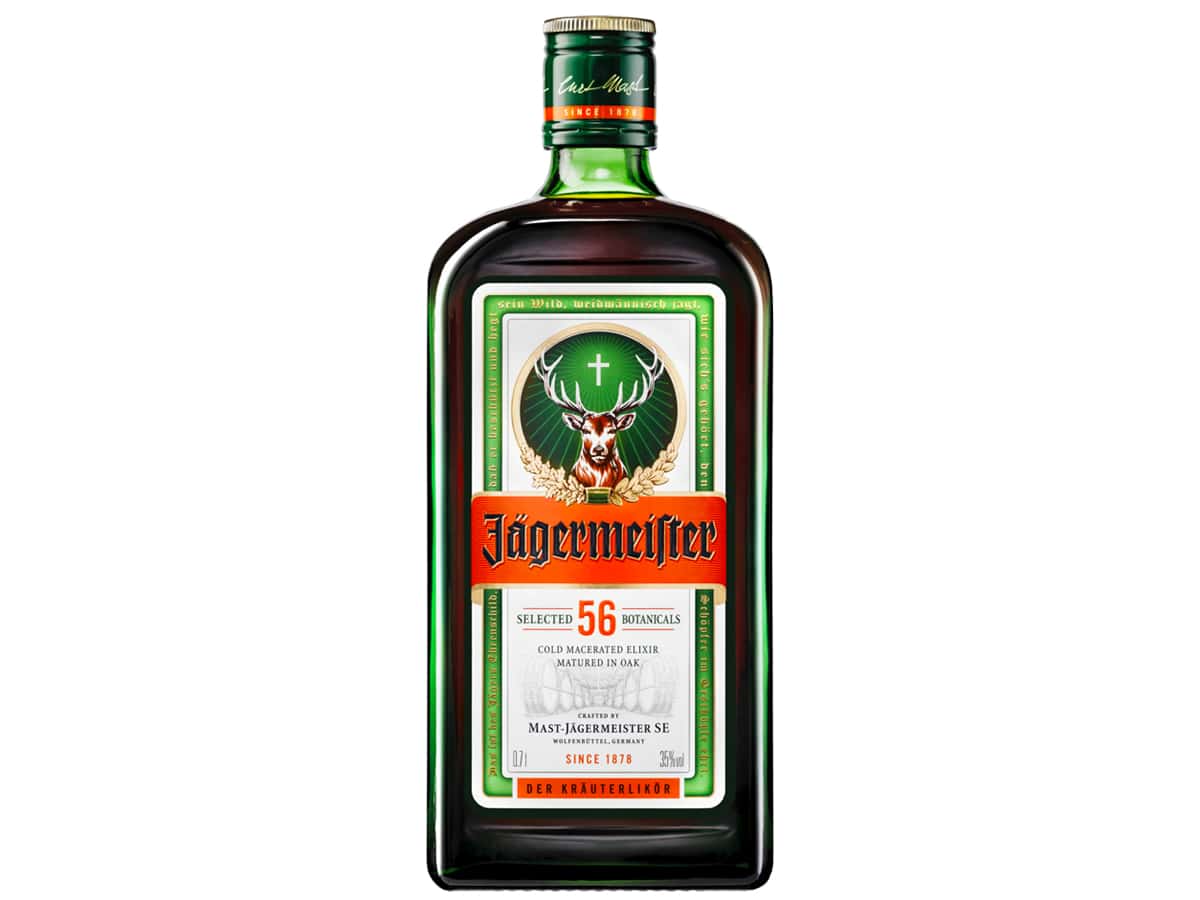 Jagermeister Liqueur
Uh-oh, a little Jagermeister! As the ultimate party-starter, this German drop needs no introduction, but alas, we're going to give it one. Fifty-six botanicals, high-grade herbs, four distinct macerates, one god-like shot. Enough said. – AUD$40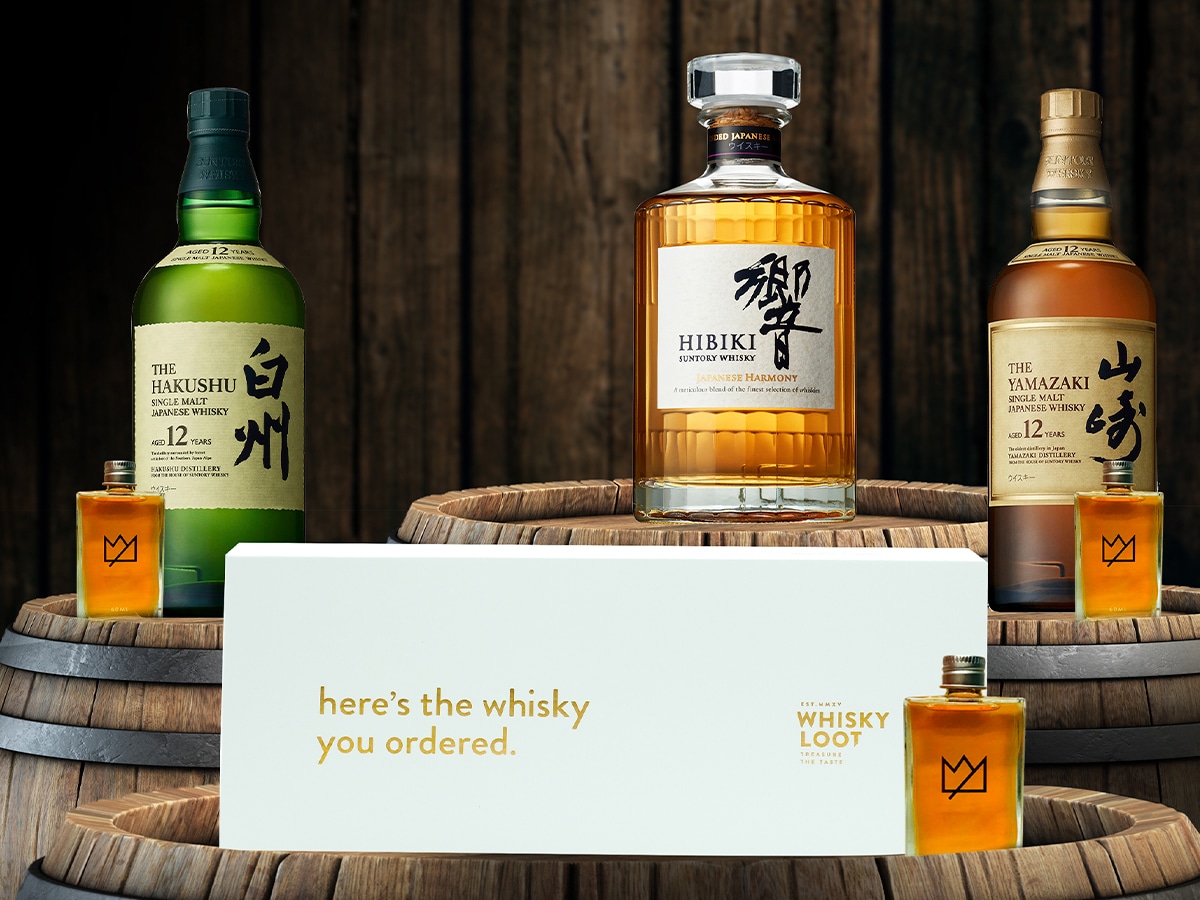 Whisky Loot Top Shelf Japanese Whisky Tasting Pack
Whisky Loot puts the best Japanese drops together in one awesome set. For the Elusive Japanese Whisky Tasting Pack, you'll score a Suntory Hakushu 12 Year Old Single Malt Japanese Whisky, Suntory Yamazaki 12 Year Old Single Malt Japanese Whisky and Suntory Hibiki Japanese Harmony Blended Japanese Whisky. If dad ain't happy with that, get a new dad. – AUD$159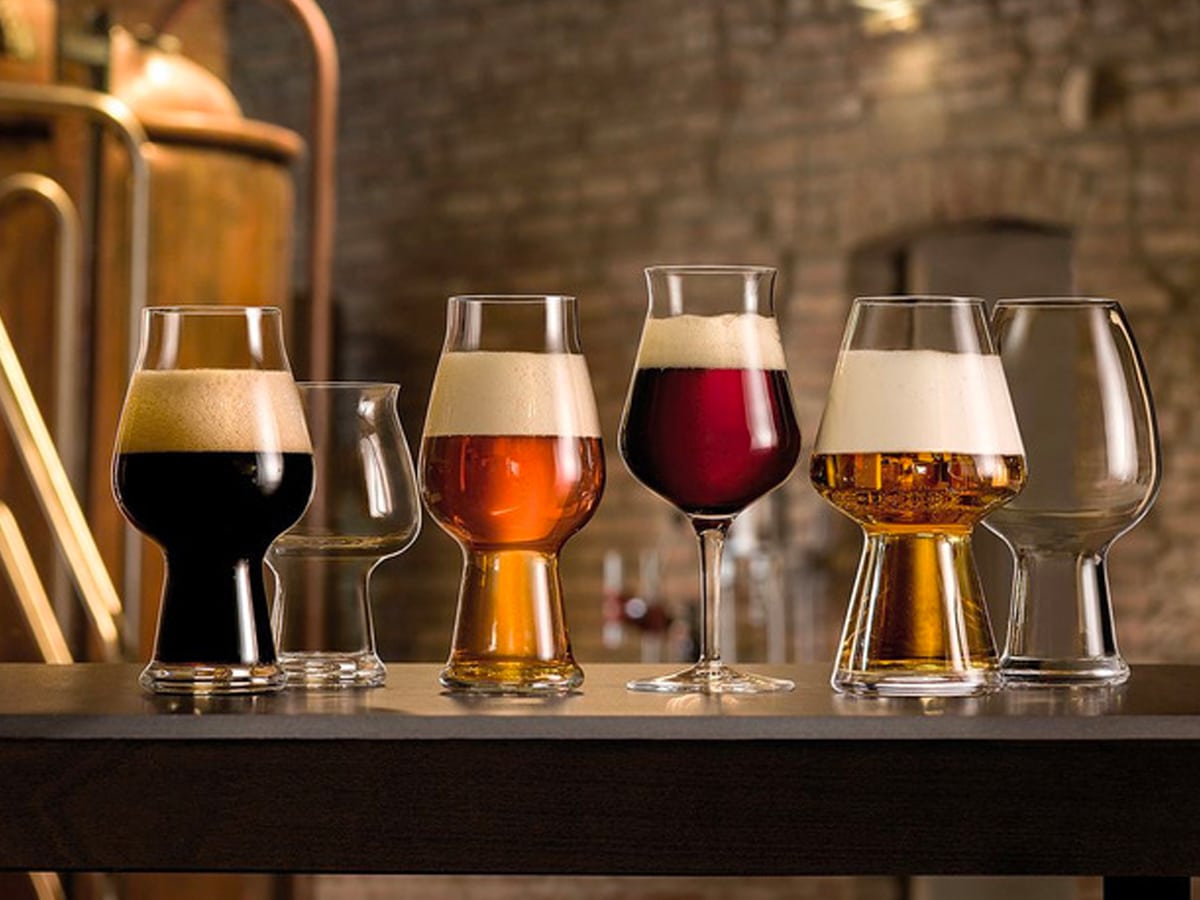 Luigi Bormioli Birrateque Pale Ale Set of 2 – 540ml
Scientifically designed with the Centro Studi Assaggiatori (international specialists in sensory analysis), Birrateque is a range of specialty glasses that aim to enhance the taste and aroma of craft beers. Made in Italy and utterly breathtaking, these are glasses that elevate beer drinking from a social activity to a true art form. – AUD$23.97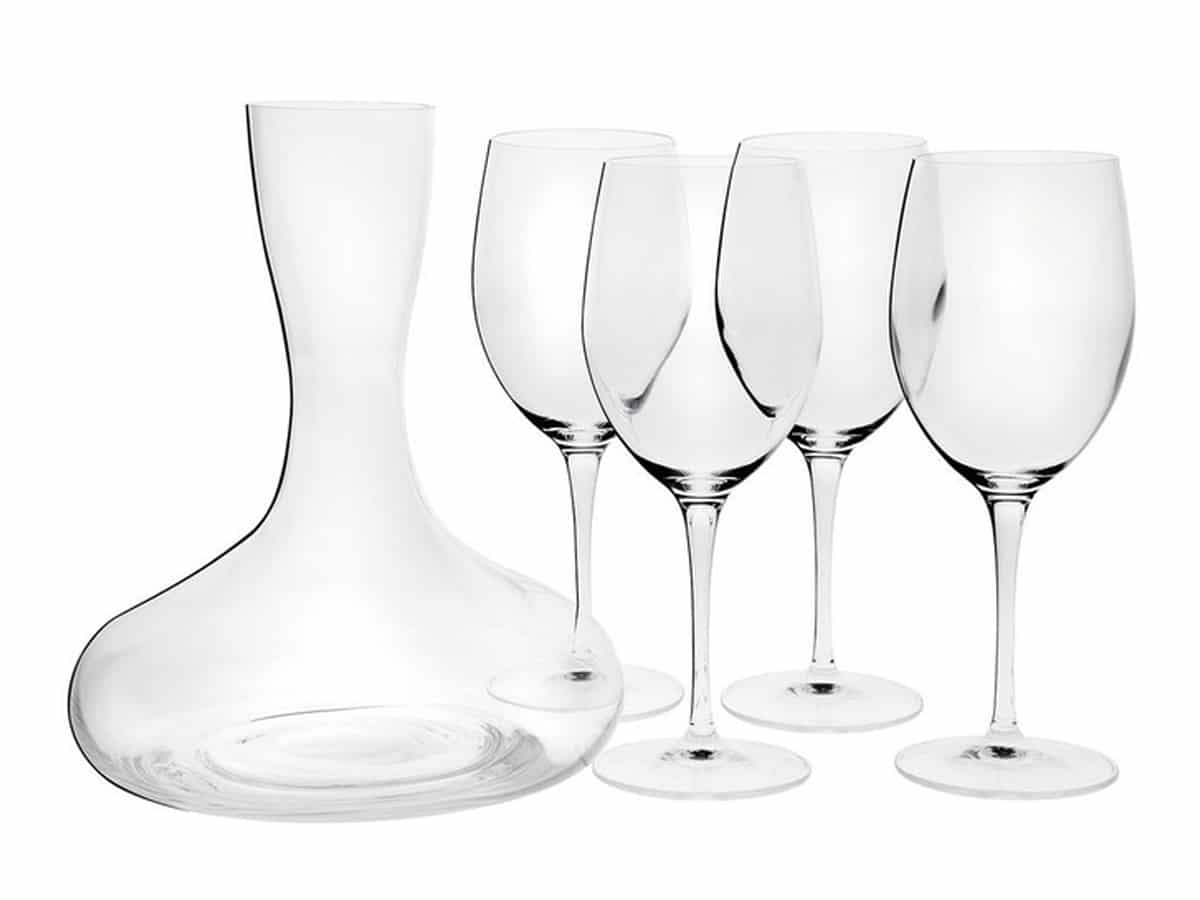 Luigi Bormioli Royale 5 Piece Decanter Set
Got the beer glasses, now get the decanter set! The Luigi Bormioli Royale Decanter & Wine Glass 5 Piece Set is made with Sparkx ultra-clear and durable glass with a titanium-reinforced treatment to strengthen the stem and increase resistance to breakage. Ideal for the fancy-pants father. – AUD$89.97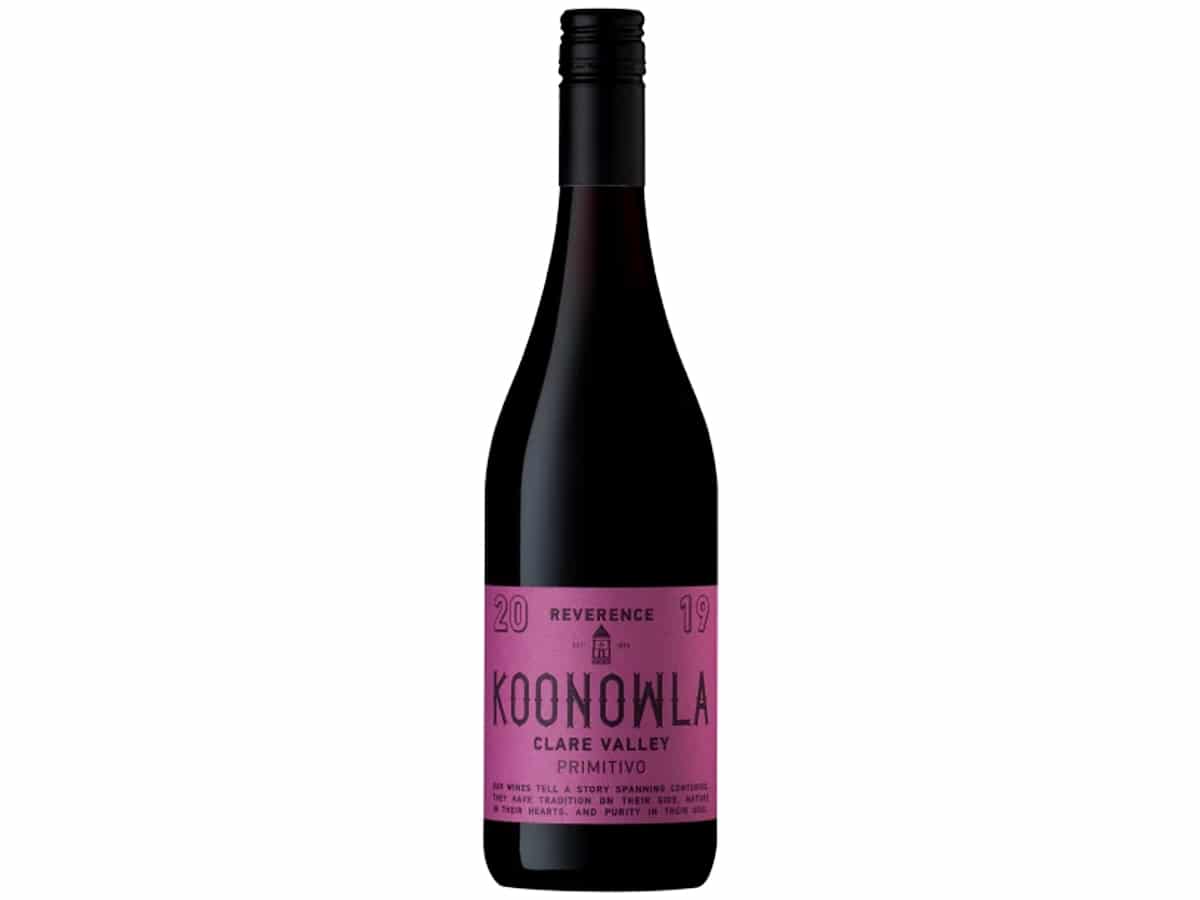 2019 Koonowla Primitivo
We know the Clare Valley is famous for fine wine, but the 2019 Koonowla Primitivo is something else. Bold, rich and charismatic, the estate-grown Primitivo is a treat in the red wine world, offering opulent fruit cake flavours and unbridled intensity. – AUD$32
You'll also like:
Father's Day Gift Guide 2021 – The Adventurer
Father's Day Gift Guide 2021 – Luxury
Father's Day Gift Guide 2021 – Tech Head
You can check out all our 2021 Father's Day Gift Guides here