Felons Brewing Co To Open Massive German-Style Barrel Beer Hall in Brisbane
Remember that ferry trip to Stradbroke Island from Howard Smith Wharves? Well, they might have trouble getting people on the boat because Felons Brewing Co is expanding with a massive beer hall, complete with a giant disco ball, film screenings, and a deep focus on one-of-a-kind barrel-aged beers made in wine barrels onsite.
You'll Also Like:
Mountain Goat Just Launched a Sick Newtown Brew Pub
WA's Largest Indy Brewer Just Opened a Massive New Beer Project in Sydney
This Aussie 'WAP' Parody 'Cheap Ass Schoey' is the 2020 Banger We All Need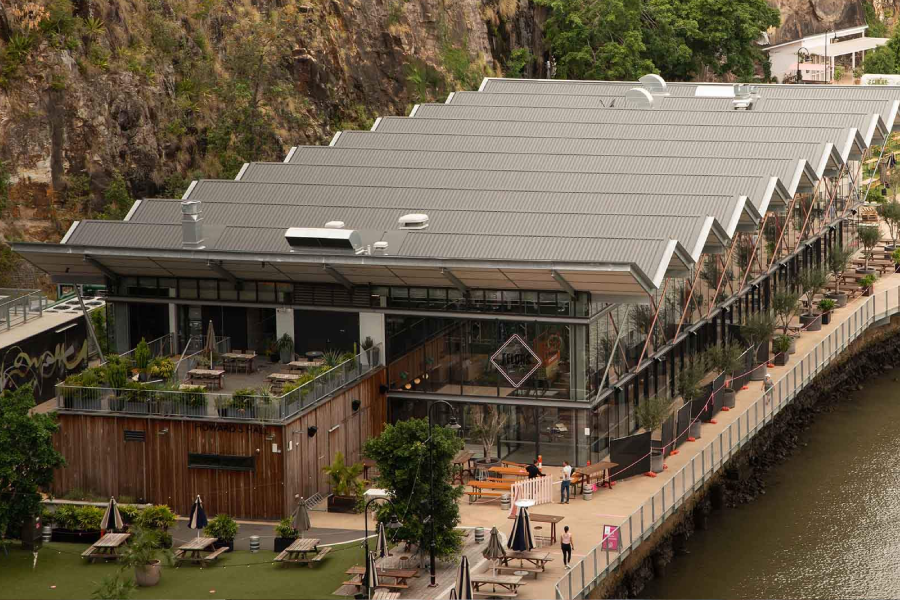 It's a modern Australian take on the classic German beer hall. Masterfully blending the punchy flavours of Felons Brewing Co inside a Bierhalle, Brisbanites lovers of craft beer will have the chance to experience the Felons Barrell Hall right now.
Having opened in early October, Brisbane's first riverside brewery has taken over the existing Howards Hall. Sitting underneath the eye-catching zig-zag roof, the new area will be serving up one-of-a-kind barrel-aged beers made in wine barrels, alongside their regular menu of beers, once they've been brewed of course.
With four 6,000-litre tanks sitting beside the main bar, those barrel-aged beers won't be ready to drink until 2021. But don't worry, open from 11 am to late, Thursday to Sunday every week, Felons Barrell Hall will be pouring out a selection of tipples in either half-litre or one-litre steins. Other limited edition and one-of-a-kind special releases will also be available from time to time. But if you're more of a wine drinker there will be plenty of Aussie vinos for you to choose from.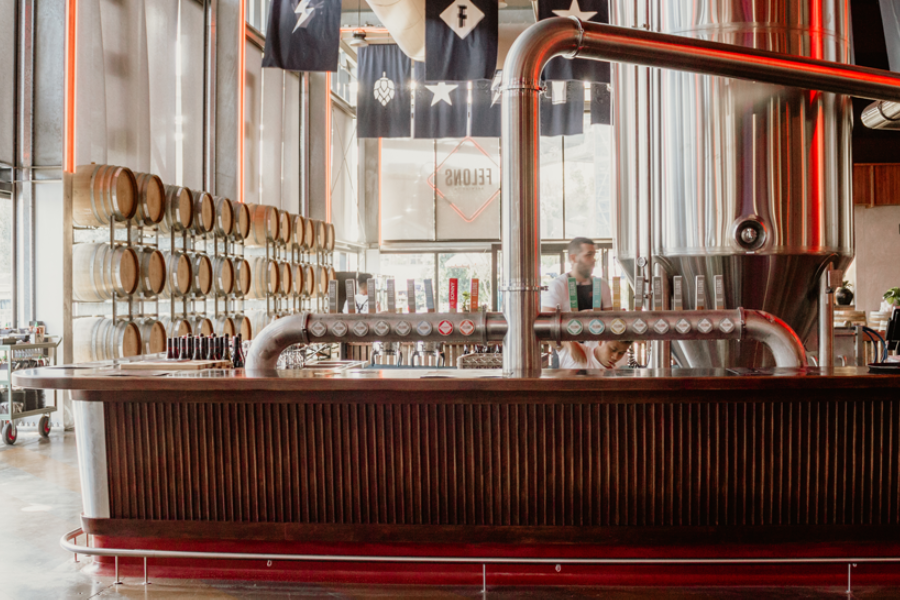 Of course, you can't drink without something to eat, and just like Jurassic Park, they've spared no expense. Offering Moreton Bay bug-loaded fries to coral trout and crayfish, the Felons Brewing Co team has an obvious love for hot chips and seafood.
Going beyond just beer and beer, the Felons Barrell Hall will deliver live music, arthouse film screenings, and even interactive performances. Plus, with that giant disco ball above the stage, perhaps we could see a bit of Saturday Night Fever on the dancefloor. Once we're finally allowed that is.
Ready to welcome everyone to "rock in, roll up and drop their shoulders," Felons Brewing Co invites you to a cultural hub for the good city of Brisbane. Hall Yeah!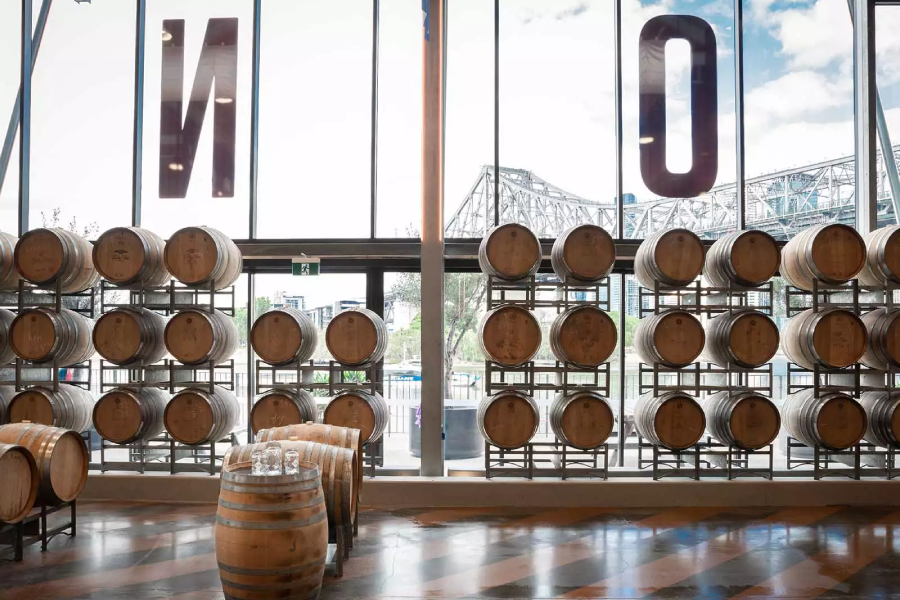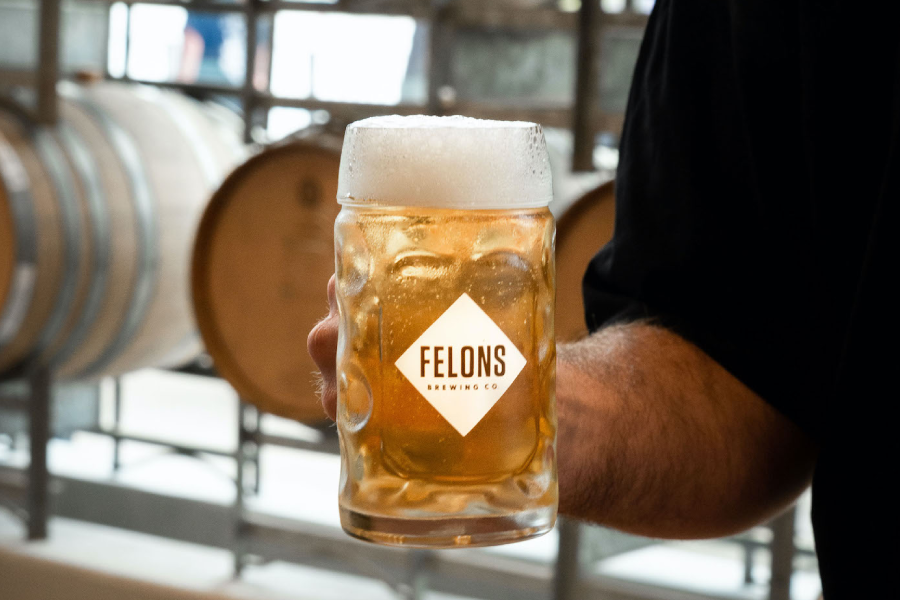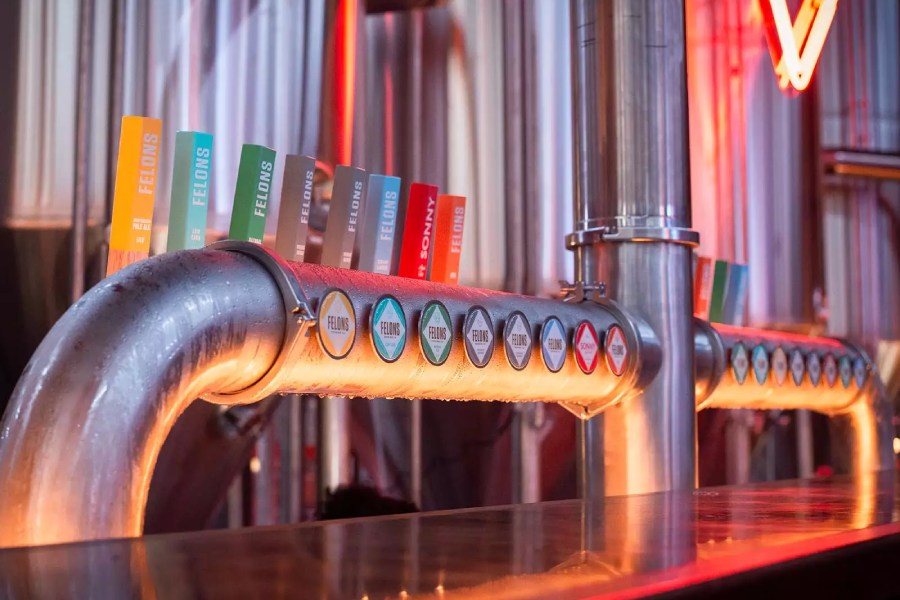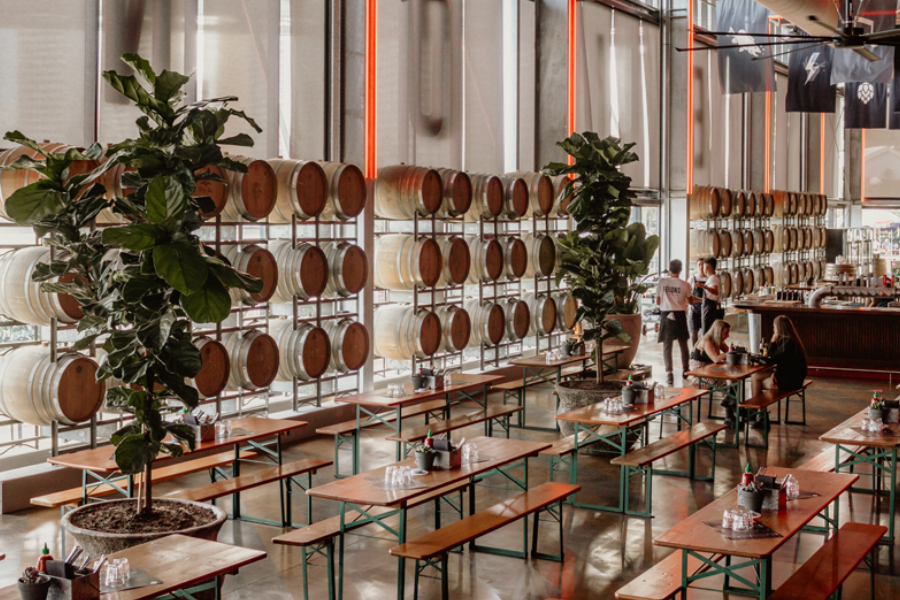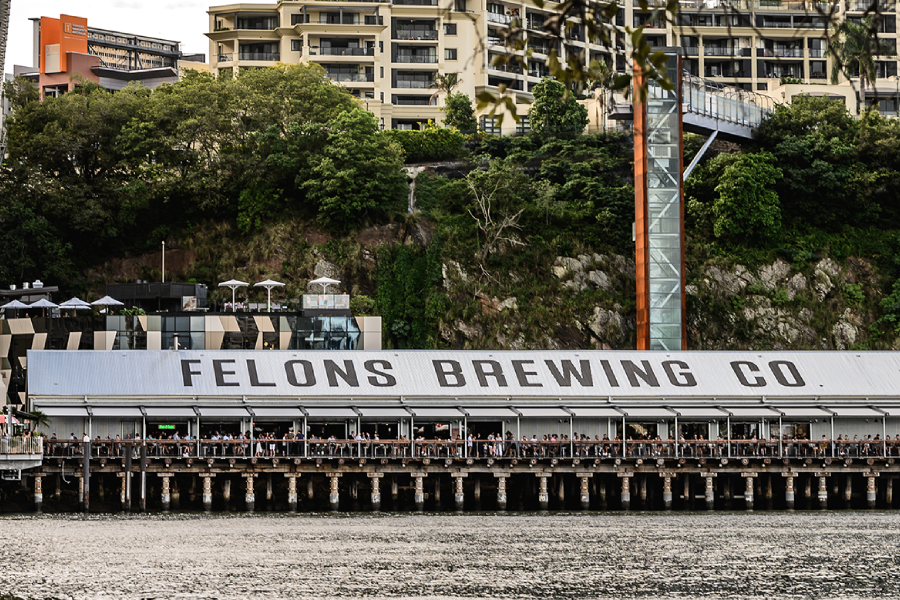 You'll Also Like:
Mountain Goat Just Launched a Sick Newtown Brew Pub
WA's Largest Indy Brewer Just Opened a Massive New Beer Project in Sydney
This Aussie 'WAP' Parody 'Cheap Ass Schoey' is the 2020 Banger We All Need