Fireball Whisky Now Available in 'Classy' 3.5 Litre Box
Firebox is all class. It contains two 1.75 litre casks, sacks, or bags of Fireball cinnamon whisky along with two taps for if you need to get both going at the same time. Just 300 of these limited-edition boxes are on sale now in Australia through Booze Bud and selected retailers priced at RRP $225.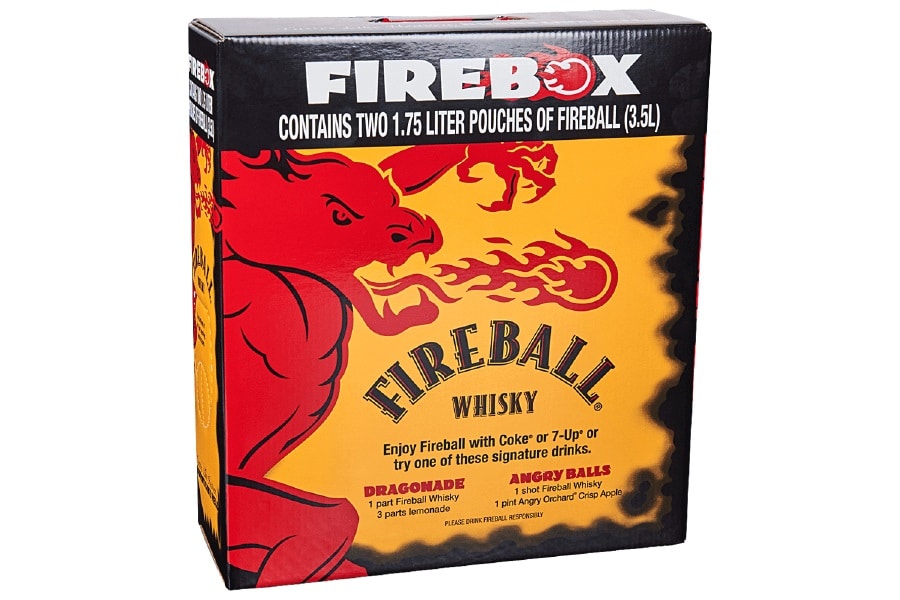 "Our crew has been screaming for us to bring this bad boy down under, and thanks to their persistence, Firebox has landed," said Jon Prew, Fireball Senior Brand Manager for Australia. "With only 300 available to purchase, our Fireball fanatics will have to be quick to get their hands on the ultimate Fireball party box."
Fireball is apparently the fastest growing top-20 whisky in Australia, so Firebox is bound to please some of you out there. Whether you're a fan of Fireball or prefer a traditional whisky, there's no denying that Firebox is excellent value as a 700ml bottle of Fireball goes for around $55. Plus, these whisky casks, sacks, bags, or whatever you call them are bound to lead to some interesting games of Goon of Fortune.