Final Game of Thrones Whisky from Diageo Revealed
The collection started back in 2018, when Diageo teamed up with HBO to release a limited-edition collection of eight single malt Scotch whiskies. Each of the whiskies was paired with one of the iconic Houses of Westeros, as well as the Night's Watch. Now the final bottle is being added to the collection. This final bottle, a Mortlach Single Malt Scotch Whisky aged 15 years, honours the three-eyed raven.
You'll also like:
20 Best Bourbon Whiskeys
15 Best Australian Whiskey Brands
Conor McGregor's Proper No. Twelve Whiskey is in Australia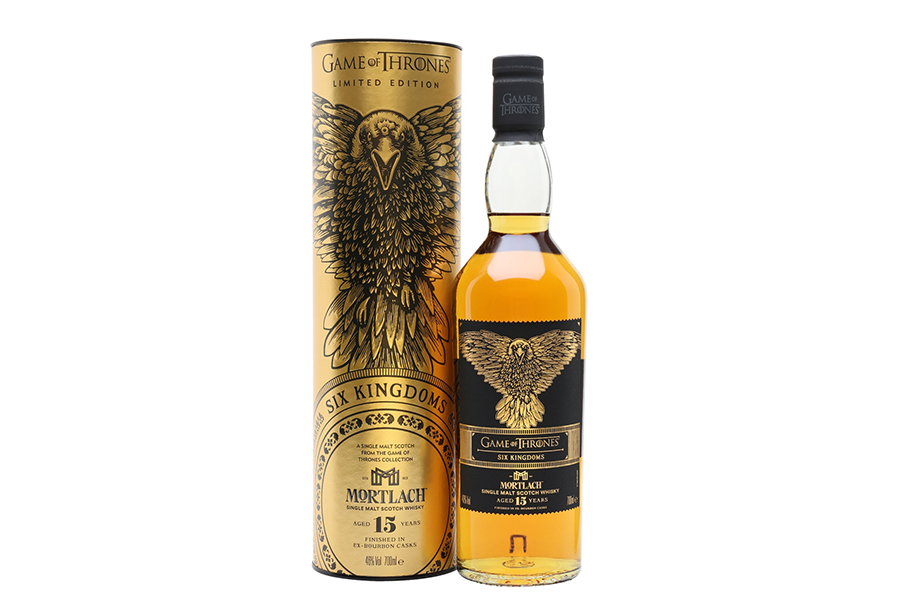 "Eight fantastic Scotches toasted the coming of the final season of the show," said Jeff Peters, vice president of licensing and retail for HBO, "and now we look back on the most captivating television show of all time and raise a ninth glass in celebration." This new whisky has a "bold, smooth taste with notes of vanilla and spice" that come from being matured in a first-fill Sherry-seasoned cask and then vanished in an American oak former bourbon cask. The whiskey was distilled in the Speyside distiller Mortlach, which appropriate to the Game of Thrones story, was the site of an historic battle. The whisky comes in a metallic gold canister that is adorned with a pen and ink drawing of the Three-Eyed Raven.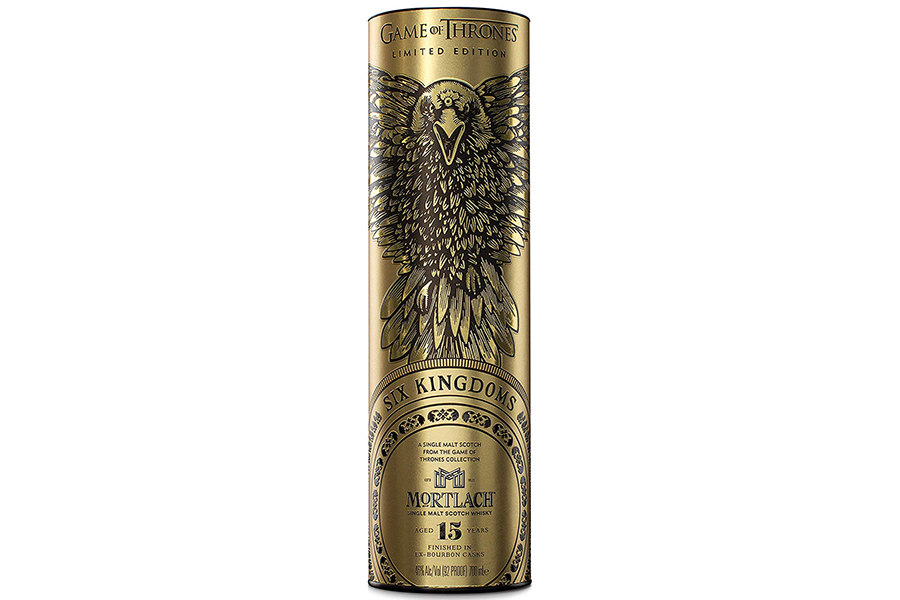 "We saw an overwhelmingly positive response to the launch of the Game of Thrones Limited Edition Single Malt Scotch Whisky Collection and as Game of Thrones fans continue to explore both the world of whisky and the world of Westeros, we are proud to introduce the final addition to the collection," said Kavita Agarwall, the global brand director of malts for Diageo. "Mortlach is one of our most sought-after super-premium single malts, and seemed fitting as the perfect finale to complete the collection." The ninth and final Game of Thrones Whisky will be released in "extremely limited quantities. The 750ml bottle will sell for $150 USD, and will be available in select retail locations as well as online.
You'll also like:
20 Best Bourbon Whiskeys
15 Best Australian Whiskey Brands
Conor McGregor's Proper No. Twelve Whiskey is in Australia