Get Nature's Best Pressed Secret From VitaMelon
Sourced from the Keep Good Company, the team behind VitaMelon has released a 100% natural, no added sugar, free from nasties, drink that tastes exactly like summer in a can! Why put juice in a can, you ask? Because not only is it still delicious out of an aluminium container, its a hell of a lot more sustainable than those juice bottles, and single-use plastics filling up our waste dumps. Remember, there's no plan B for the planet, so get your vitamin C here.
You'll Also Like:
Novo Fogo Points the Spirits Industry Toward a Sustainable Future
Brace Yourselves, Bombay Sapphire Has Launched a Double-Serve G&T Can
Bundaberg Rum Just Dropped a Limited-Edition Sarsaparilla Mix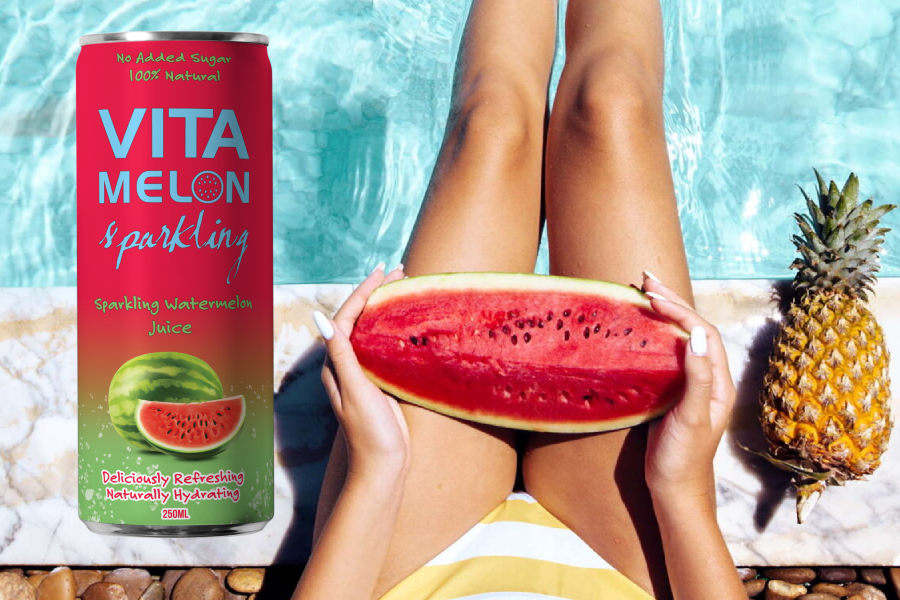 Described as nature's best-pressed secret, it's not only 100% natural but has no added sugar either. Free from all that artificial stuff, this new range of delicious juices tastes exactly like summer in a can! With spring on display for the southern hemisphere right now, get ready to crack open a can of delicious juice from VitaMelon when December rolls around.
For now, you can certainly enjoy their range of flavours including the original watermelon flavour, pineapple and what we reckon is a personal favourite, Peach. Made with freshly Pressed Watermelon Juice (Never from Concentrate) then lightly carbonated, this 100% natural and delicious super drink is best enjoyed chilled, or over ice if you're not a fan of the can.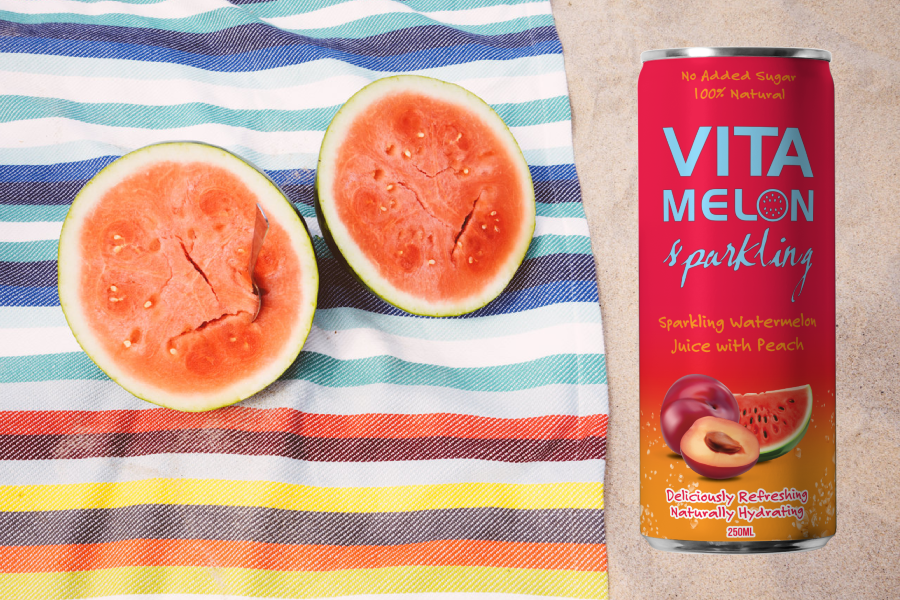 Self-confessed melon heads, VitaMelon prides itself on delivering fantastic superfood that is tasty, healthy, and convenient for all. Starting with their range of delicious Sparkling Pressed Watermelon Juices, VitaMelon has only just embarked on their journey to deliver more watermelon goodness just around the corner.
Partnering with Lifeline, a portion of every product sold will go directly to assist their essential service. So crack open a can and ask your mate how they're doing because you never know who needs a little bit of extra summer in their life.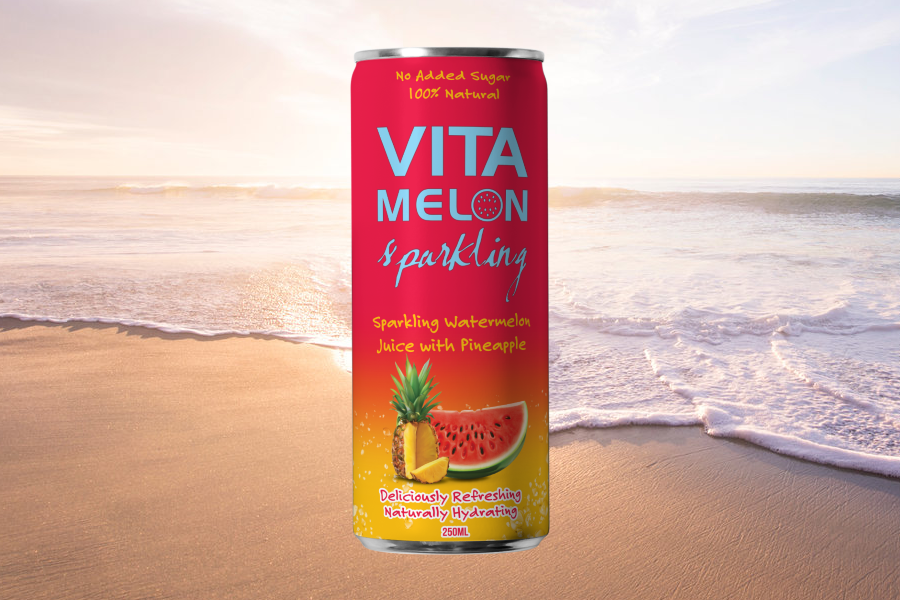 You'll Also Like:
Novo Fogo Points the Spirits Industry Toward a Sustainable Future
Brace Yourselves, Bombay Sapphire Has Launched a Double-Serve G&T Can
Bundaberg Rum Just Dropped a Limited-Edition Sarsaparilla Mix