Pinot Noir Gin and Coffee Shiraz Are Best of Both Worlds
At one time or another, we've all found ourselves torn between a sophisticated night on the red or an upmarket cocktail celebration. Sure, you could delve into the world of mixing drinks, but let's face it, tomorrow you isn't going to be stoked with that decision. It's best to leave drink-mixing to the professionals, like Aussie wine icon Squealing Pig.
Fresh off launching its Rosé Gin, an innovative new spirit that blends Squealing Pig's heritage winemaking process with traditional distillery practices, the label is back at it again with the hybrid drinks. A new Pinot Noir Gin, boasting 12 botanicals, berry fruit flavours and a dash of Squealing Pig's Pinot Noir has just dropped and it comes at a good time.
You'll also like:
Kings Cross Distillery's New Gin is a Toast to Sydney
Australia's Top Gin Distilleries Come Together for Native Spirits Collection
How to Make the Perfect Cocktail at Home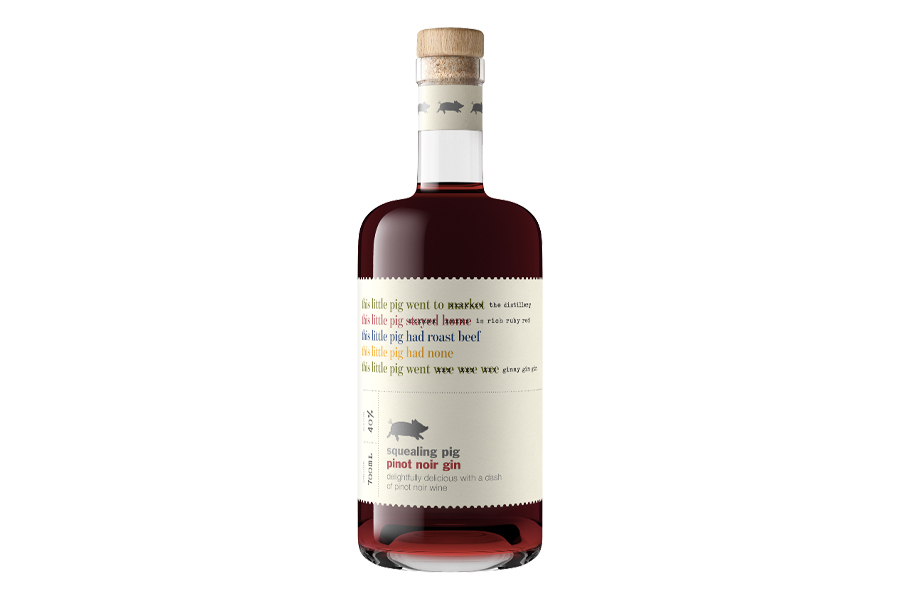 Aussies are increasingly turning to gin as an alternative to heavier spirits. According to the latest data, the AUD$320 million domestic market grew by over 30 per cent in 2019, making this an obvious choice for the Squealing Pig team.
"Squealing Pig is renowned for its approach to demystifying the wine category and crafting products that appeals to both long time loyalists and new consumers," Ben Culligan, Treasury Wine Estates marketing & category director ANZ said. "Having experienced double-digit growth since launching in 2010, Squealing Pig continues to help drive extensive growth within the wine category and we're proud to expand our current offering. We know that many younger adult consumers are keen to experiment with different types of beverages, so we began brainstorming new ideas outside of the box to create a hybrid option that would appeal to avid drinkers of both."
So, how exactly do you drink a Pinot Noir Gin? Forget the wine glasses, this one is best poured over ice with a garnish of orange and sprig of fresh mint. But if that doesn't wet your whistle, don't stress, because apparently hybrid drinks are becoming a thing.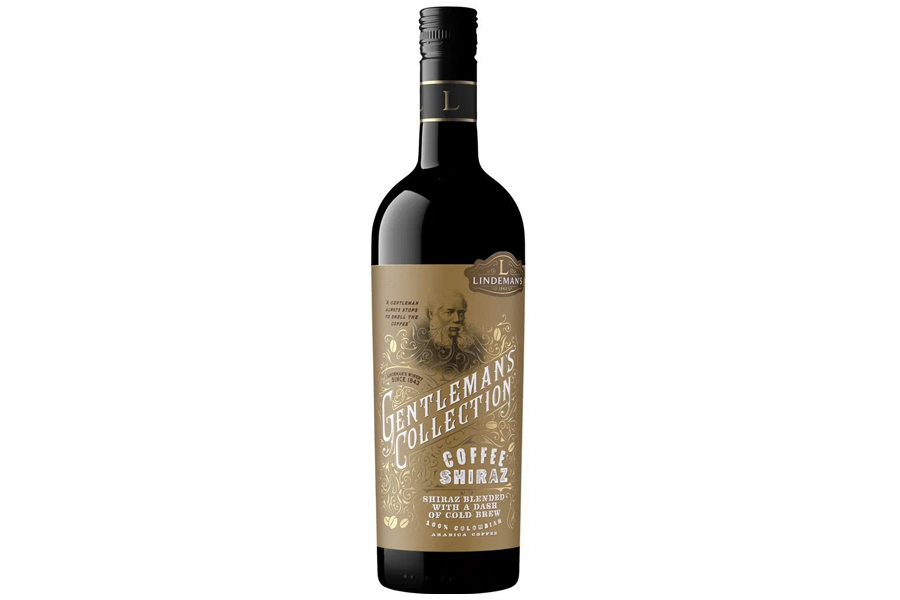 Heritage winemaker Lindemans has also added to its Gentleman's Collection with an innovative new drop. Sure to intrigue wine aficionados across the country, the latest release is a Coffee Shiraz. According to the label, it's a medium-bodied shiraz blended with a dash of cold brew made from 100 per cent Colombian Arabica Coffee beans.
"We chose Gentleman's Collection because it was a good extension to the existing range – wine with a dash of fortified – but now it also includes a shiraz blended with a dash of cold brew," said Culligan. "As the Gentleman's Collection brand continues to grow, our consumer base is broadening because they trust the quality of the product we make and are interested in a brand that is constantly evolving, igniting discovery and facilitating connections."
Whether you're a coffee drinker or a gin man, the future of Australian liquor is looking strangely versatile. Next time you're faced with the all-important alcohol-choice dilemma, ask yourself the question; por qué no los dos?
The new hybrid drinks are set to hit bottle shops across the country from July. You can pick up a bottle of the Squealing Pig Pinot Noir Gin for AUD$55 or a bottle of Lindemans Gentleman's Collection Coffee Shiraz for AUD$19.99.
Buy Pinot Noir Gin Buy Coffee Shiraz
You'll also like:
Kings Cross Distillery's New Gin is a Toast to Sydney
Australia's Top Gin Distilleries Come Together for Native Spirits Collection
A Coffee Subscription Service? Nuddy Brings Cafe Culture Home