Glendalough 25-Year Single Malt Whiskey Isn't Just Rare, It's Unique
Glendalough's 25-Year Single Malt Whiskey is "not just rare, but unique." Why? Because it's the first Irish single malt to be aged in an Irish oak cask. According to Glendalough, and to the best of their knowledge, there has never been another Single Malt Whiskey aged in Irish oak casks. This particular whiskey is a triple wood distillation, having first been aged in ex-bourbon casks, then moved to seasoned Oloroso Sherry casks, before finishing in virgin Irish oak casks.
You'll also like:
$435,000 Karuizawa is the Most Expensive Japanese Whisky Ever Sold
10 Easy Irish Whiskey Cocktails You Can Make At Home This St. Paddy's Day
14 Best Irish Whiskey Brands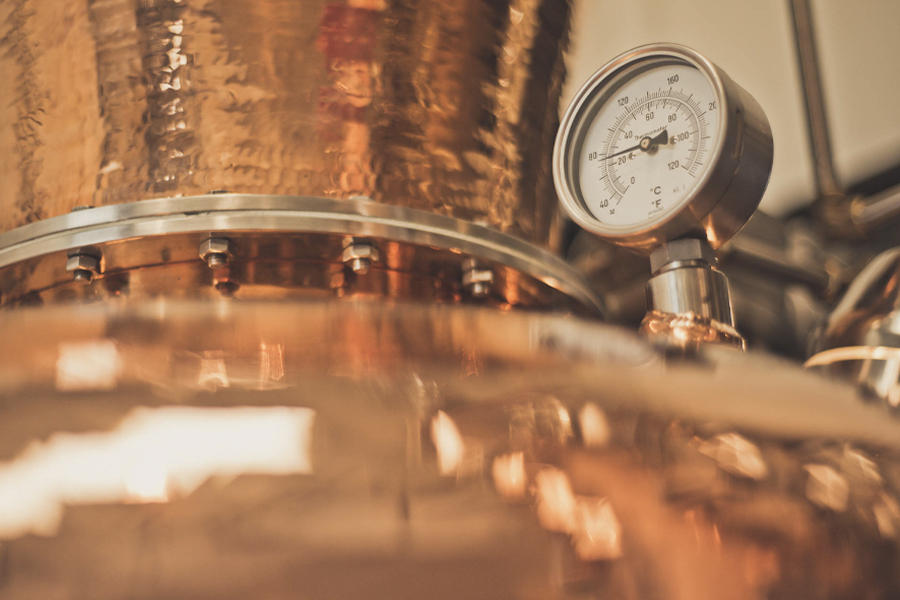 Glendalough was founded by five friends from Wicklow and Dublin who had a vision of reviving craft distilling in Ireland. There's a fine tradition of craft distilling in Ireland, but in recent history, that practice has dropped off. During the 18th and 19th centuries, there were well over 200 licensed distilleries in Ireland—and that's not counting the unlicensed stills that were in practice. They produced a wide variety of spirits, including whiskey, gin, absinthe, and poitin, a traditional Irish distillate that was made in very small pot stills akin to moonshine. Unfortunately, those distillers began to disappear until today there is only a small handful left. The five friends behind Glendalough decided to quit their day jobs and head into the mountains where they could build their craft distillery.
The casks used for the 25-Year Single malt were made from American White Oak for the ex-bourbon and Spanish Oak for the Oloroso. The virgin Irish Oak casks were made from trees felled in the Wicklow Mountains. The resulting flavour blends a "luxurious sweetness" from the American oak, the "bold, round flavours" of the Spanish Oak, and a "lively last word" from the Irish oak. Each of these flavours is "clearly discernible in chronological order through an exquisite smoothness. The 24-Year Single Malt is limited to just 1,800 bottles and is marked at €420.
You'll also like:
$435,000 Karuizawa is the Most Expensive Japanese Whisky Ever Sold
10 Easy Irish Whiskey Cocktails You Can Make At Home This St. Paddy's Day
14 Best Irish Whiskey Brands