Guinness' Non-Alcoholic Pint is Still a Full-Meal
Would a Guinness still be considered a full meal if you removed all the alcohol? Well, the mad-scientists over at the iconic St James's Gate brewery have an answer for us all, with the release of a non-alcoholic Guinness that "exceeded expectations." It may go against your gut feeling, but when you consider St James's has been working four long years on this 0.0% ABV drink, it might just be the perfect option when you've drawn the sober card for the night in Dublin, Ireland.
You'll Also Like:
A Collaboration of Character: The Balvenie x Atelier Stefani Bespoke Boots
Heaps Normal's Quiet XPA is Craft Beer Without the Hangover
28 Best Non-Alcoholic Beer Brands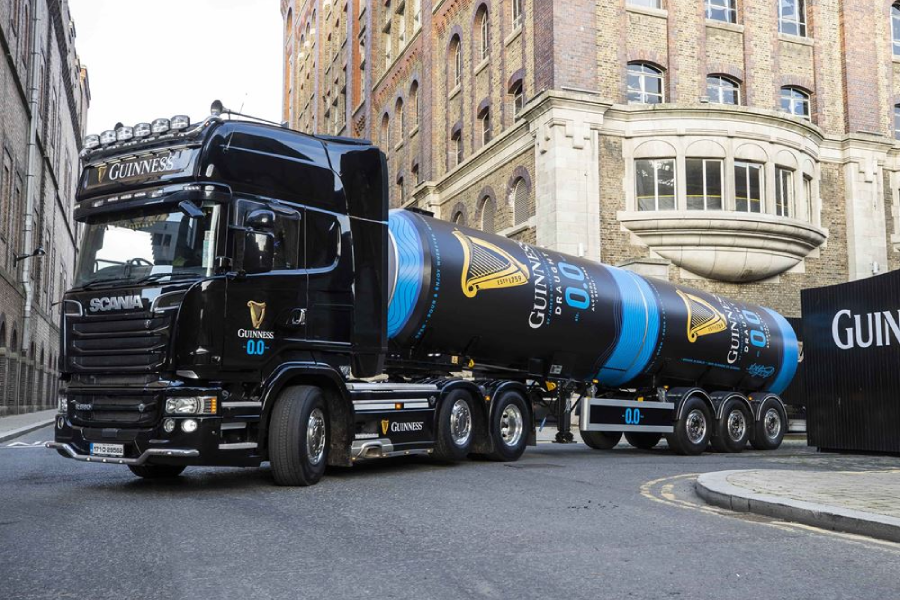 Never say no to Guinness again with the latest and greatest drink from St James's Gate Brewery, Guinness 0.0. Arriving across the UK from this week, non-alcoholic Guinness follows on from the release of Heineken Zero and our own Carlton Zero here in Australia. Hell, even Budweiser gave it a try. Stemming from the "sober-curious" movement currently sweeping the world, as alcohol consumption worldwide continues to change, boozy brewers have been working hard to keep up.
Produced by global drinks company Diageo, Britain, and Ireland will now have the opportunity to purchase a 4x440ml-packs of Guinness from Waitrose and Morrisons supermarkets before arriving at retailers all over the British Isles. Sadly, pubgoers will need to wait until 2021 before they can have a taste of the new zero-brew off tap. Until then, the popular Irish stout will still be available on draft.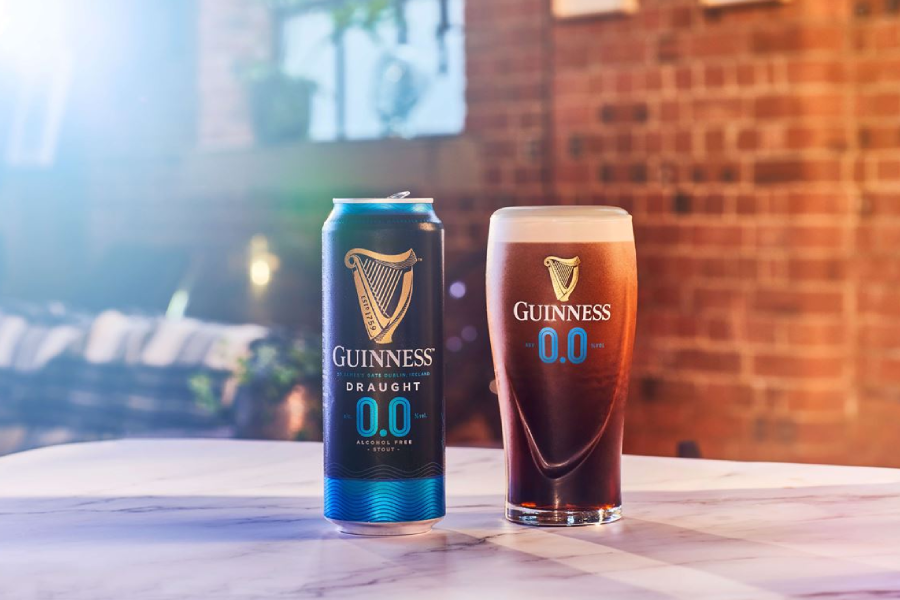 "This is an exceptional day for Guinness, as we finally reveal Guinness 0.0," said Grainne Wafer, global brand director of Guinness. "The launch highlights our long-held commitment to innovation, experimentation, and bravery in brewing, harnessing the power of our brewers and our ingredients to create an alcohol-free beer that is 100% Guinness but 0% alcohol."
The four-year process has transformed the traditional 261-year old recipe – with water, barley, hops, and yeast – into an alcohol-free icon. Using cold filtration to remove the alcohol, Guinness now joins a selection of about 70 no-alcohol spirits brands in the UK, which is up from zero since 2014. The filtration process allows the alcohol to be filtered out without presenting thermal stress to the beer, protecting the integrity of its taste and character. It's a flavour lauded as "outstanding" by the independent panel that first gave Guinness 0.0 a try.
With a crazy 2.5 million pints of Guinness produced every day at St James's Gate brewery in Dublin, that number might rise higher than a good bit of head as Diageo expands into zero-alcohol beverages. With an unwavering commitment to quality, the entire St James' Brewing Team "is hugely proud of the care and effort that has been put into the four-year development process for Guinness 0.0. We have created a taste experience that we believe is truly unrivalled in the world of non-alcoholic beer and we can't wait for people to finally be able to try it!" said Innovation Brewer at St James's Gate Aisling Ryan.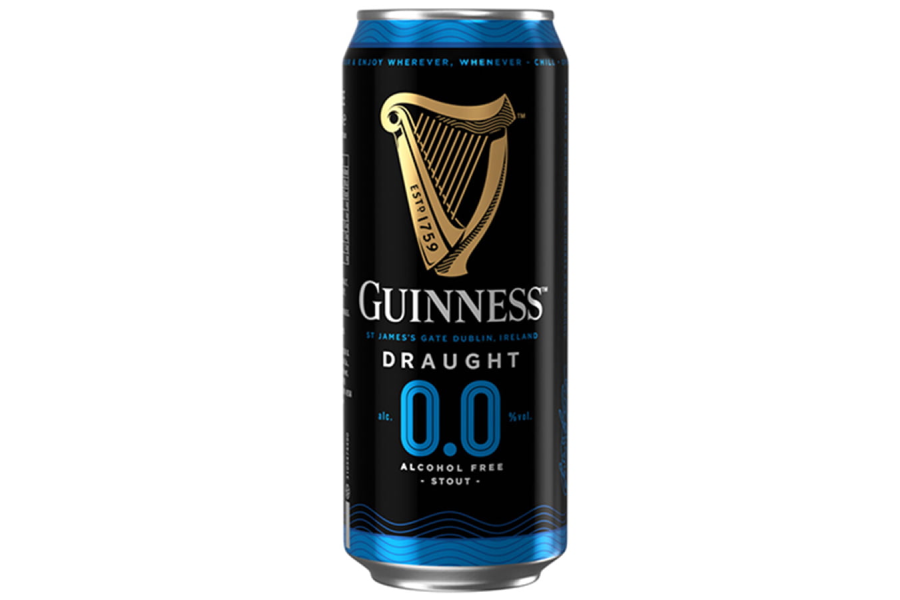 You'll Also Like:
Diageo's Special Release Brings 8 Rare Scotch Whiskies
Heaps Normal's Quiet XPA is Craft Beer Without the Hangover
28 Best Non-Alcoholic Beer Brands