Hennessy and Frank Gehry 24-Carat Gold-Dipped Decanter
It's for long stood as a testament to wealth and opulence, but now Hennessy XO has a decanter to match. To commemorate 150 years of the esteemed Maison, Hennessy has partnered with world-renowned architect Frank Gehry for a limited-edition decanter that marries gold and glass in the ultimate display of French form and finesse.
You'll also like:
Wild Turkey Releases a 17-Year-Old Bourbon Whiskey Bottled-in-Bond
This $20 Shiraz Was Just Named Barossa's Best Red Wine
Expert Names the Best Whiskies in the World For 2020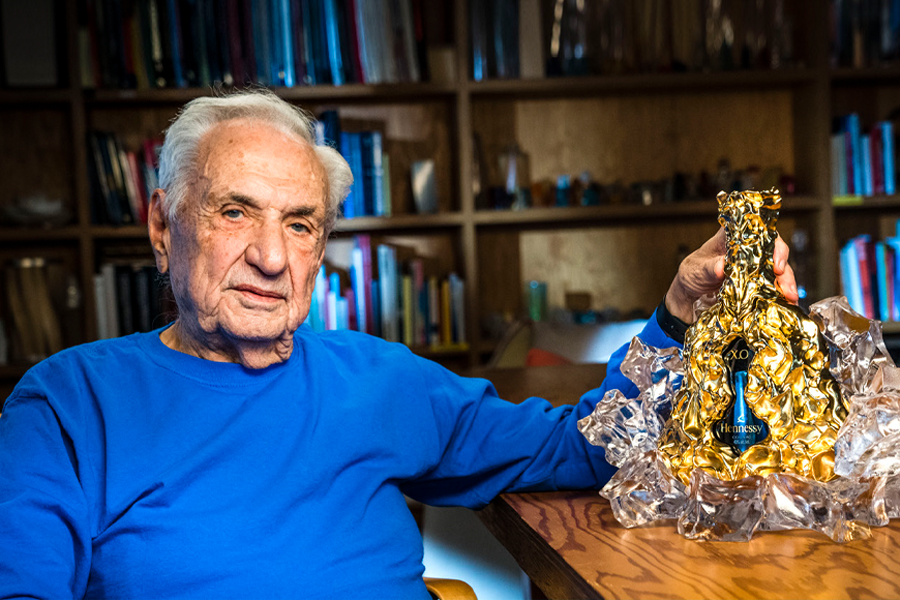 Only 150 of the new 24-carat gold-sipped bronze decanters have been made, with the design showcasing a crinkled sleeve surrounding the iconic bottle-shape. The new release comes as part of the World Odyssey celebration, which aims to amplify Hennessy's values of joy, optimism and resilience.
When it comes to refined structures that push the boundaries of design, Hennessy was on to a winner with Gehry. The cult favourite's designs, which include The Guggenheim Bilbao, Walt Disney Concert Hall in Los Angeles, and The Fondation Louis Vuitton in Paris have become synonymous with movement in architecture. It's a theme he's brought back to Hennessy XO.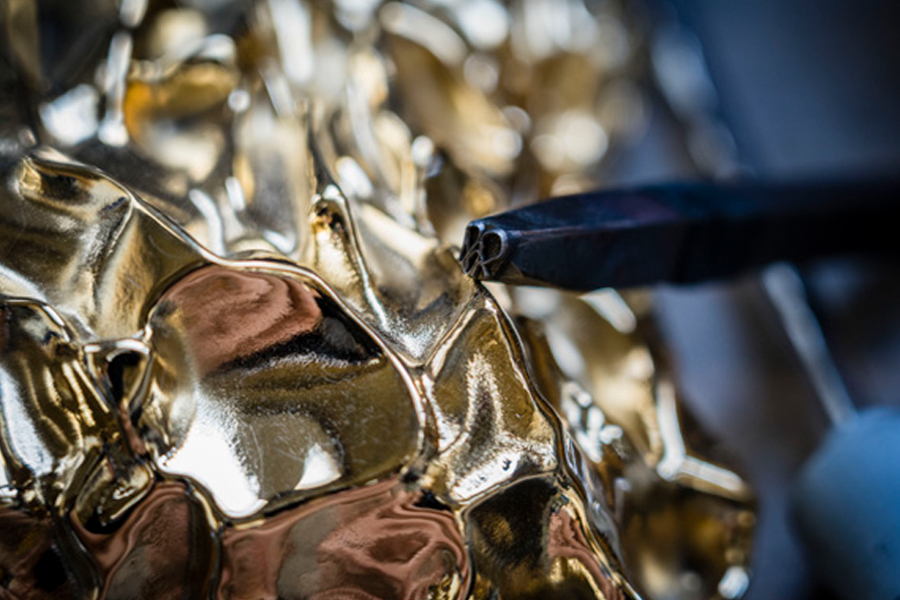 "It was an honour to be asked to celebrate this milestone for Hennessy X.O. While I was excited, it was also daunting because a bottle of cognac is already a work of art, one you can smell, taste, and feel—it doesn't need embellishment as it's already there," Gehry said. "We are showing how we can be creative within that language. There's such a powerful history and a serious emotional commitment from the people that make this product. It has a resonance that's interesting to tie into and become a part of."
Aside from being wrapped in 24-carat gold-dipped bronze, the new decanter is also encased by a fractured glass glorifier, which Gehry said symbolises the glistening Charente River that runs through the Hennessy Maison. Interestingly enough, the decanter, glorifier and fusil have packaged in a protective case that is in itself a design object, imprinted with Frank Gehry's signature and made of compressed cardboard. While that might sound like a strange addition, it's actually a homage to a series of corrugated cardboard furniture Gehry designed in the 1970s.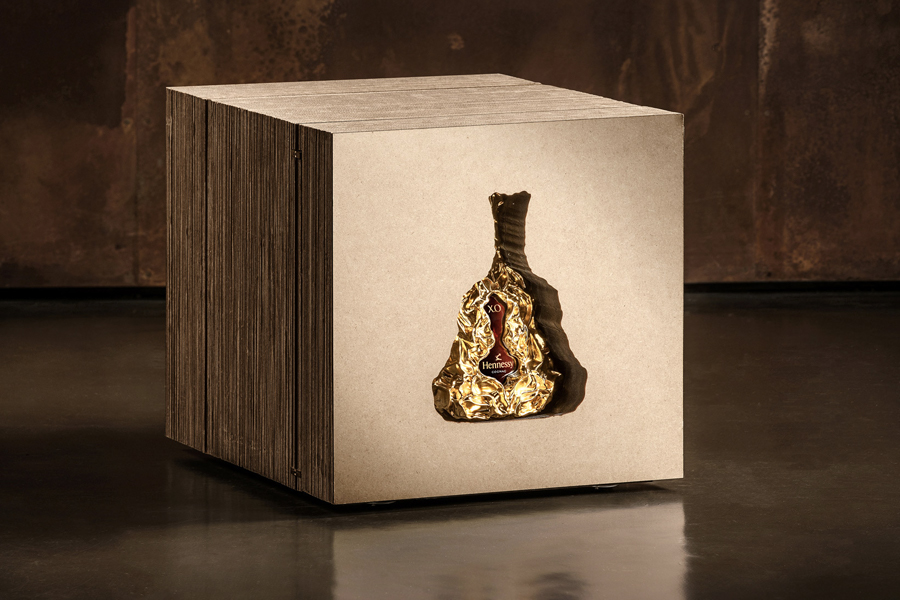 "I wanted to bring it to life, and so I took inspiration from its birthplace and used this crumpling effect of the material that gives it a feeling of movement," Gehry said. "The materials I've chosen catch the light and make this a really beautiful object on its own, but then you realise it is a bottle of Hennessy X.O."
With a famed architect championing the cause and a birthday celebration befitting French Royalty, a gold and glass decanter hardly seems out of the question. Put simply, the new Frank Gehry x Hennessy XO decanter is opulent, outrageous and ludicrously ornate. Naturally, we want one.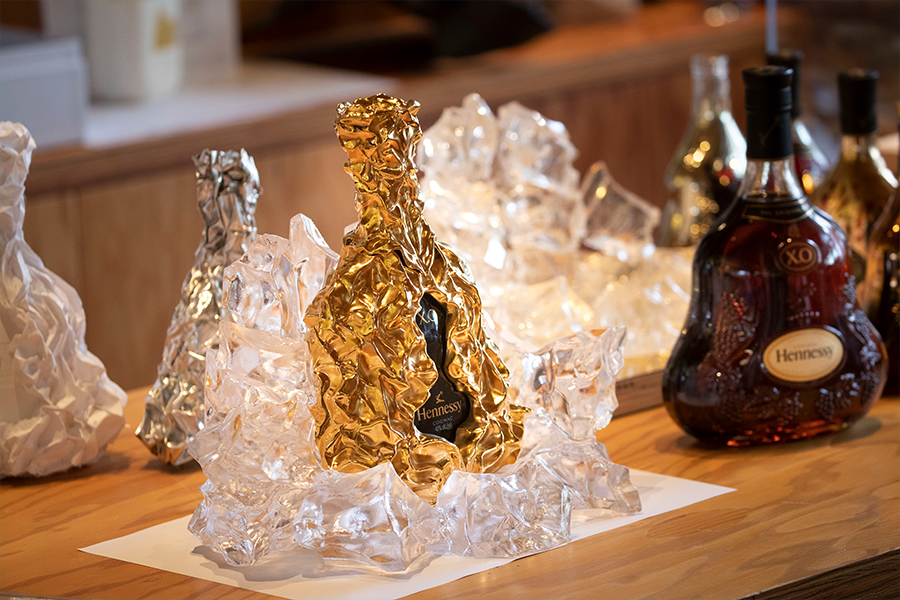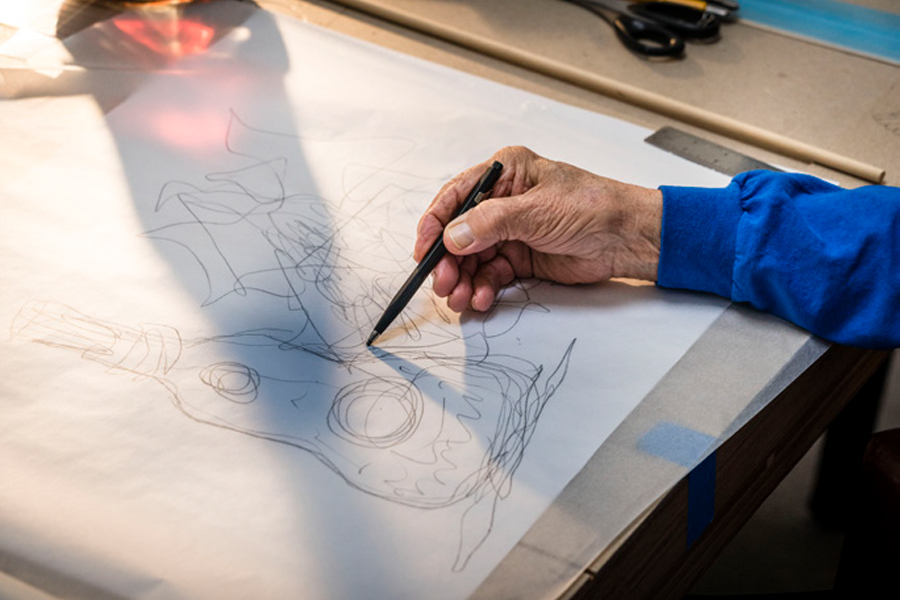 You'll also like:
Wild Turkey Releases a 17-Year-Old Bourbon Whiskey Bottled-in-Bond
This $20 Shiraz Was Just Named Barossa's Best Red Wine
Expert Names the Best Whiskies in the World For 2020