High West Distillery Introduces New Barrel-Finished Cocktails
Utah's first distillery since 1870, High West has earned a tremendous name for itself over the last decade. Their flagship whiskeys and limited releases result from a masterful blending program and continue to rake in all kinds of acclaim. Now, the distillery has entered the pre-batched cocktail arena and the outcome is no less remarkable. Unifying their stellar production program with the art of mixology, High West's Barrel-Finished Old Fashioned and Barrel-Finished Manhattan are ready to sip and guaranteed to please.
You'll also like:
Bushmills Unveils Never-Before-Sipped 'The Causeway Collection' Single-Malts
How To Start Your Own Tasmanian Whisky Label on a Budget
Lark's 'The Wolf' Release 2020 Makes a Strong Case for the Barrel Exchange Approach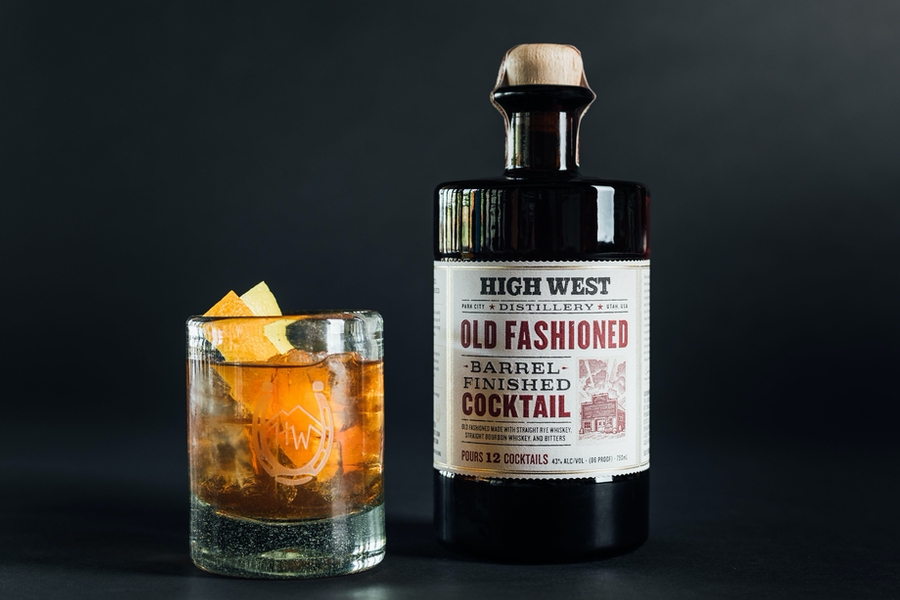 Developed by master distiller Brendan Coyle and beverage director Steve Walton, High West's barrel-finished cocktails are superbly distinguished from the standard fare. For starters, they're respectively held amongst the few ready-to-drink libations that blend bourbon and rye for added complexity. Each batch also sits inside a used rye barrel for maturation, consequently taking on a palpable tier of richness, depth, and balance. Both expressions feature aromatic bitters as well, and for obvious reasons.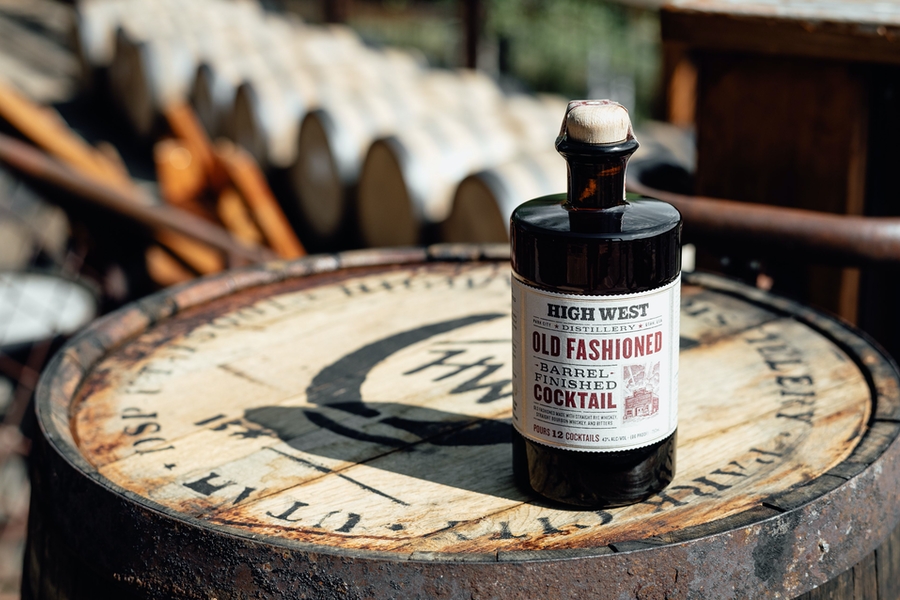 Staying even truer to form, the Barrel-Finished Old Fashioned employs demerara simple syrup while the Barrel-Finished Manhattan incorporates two types of vermouth. Both cocktails are best enjoyed over ice unless you want to get busy with the shaker or stirrer, cooling the Manhattan before sipping it neat. Should you pre-cool the Old Fashioned, you'll still want to pour it over a big f*cking cube (to use the industry parlance). Don't forget to add the proper garnish, i.e. a twist of orange peel for the Old Fashioned and a brandied cherry for the Manhattan.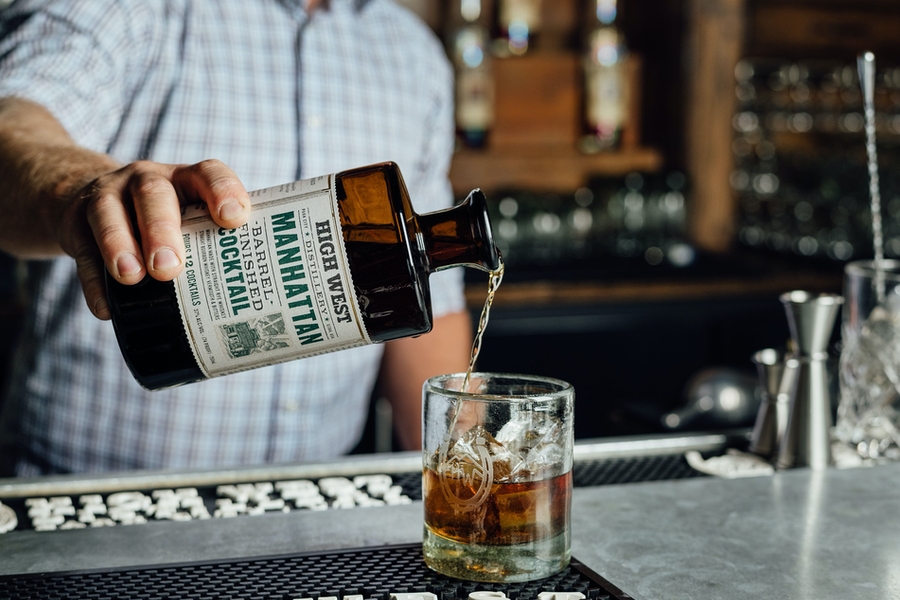 "Our goal was to embody the essence of these classic cocktails while incorporating our distinct High West flare. With a blend of bourbon and rye as the base, each has a unique added depth that sets them apart from other bottled cocktails," said Coyle. "We are proud to introduce them to both whiskey fans and cocktail lovers."
Walton added, "Our bar program has been the proving ground for these cocktail recipes. We experimented with and served variations on these cocktails from behind the bar for years, ultimately resulting in these final recipes. We developed them to be complex yet balanced, and they can be enjoyed on their own or when paired with food."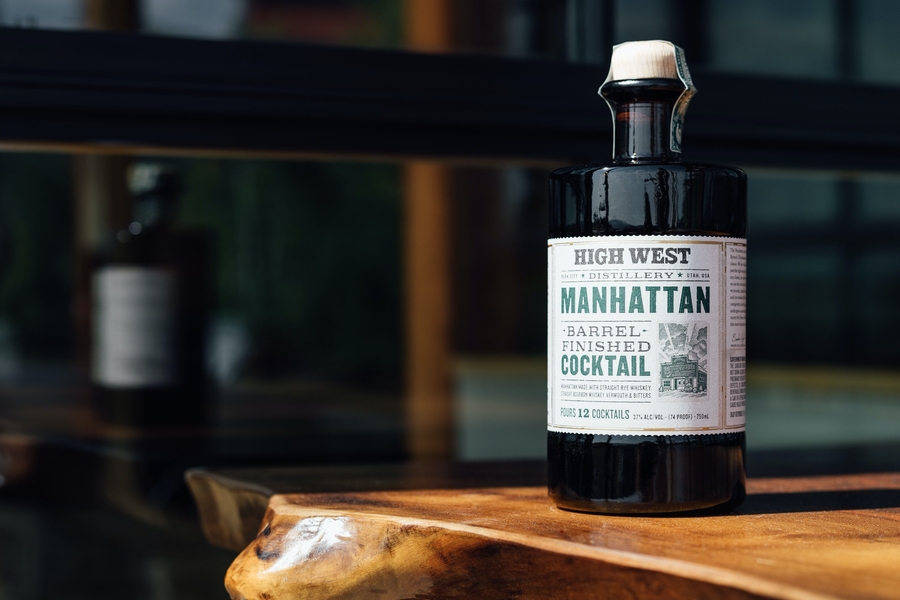 High West has previously released ready-to-drink cocktails, but these are the first to be available nationwide through select retail locations. Starting this fall, both statements will also be available through the distillery's online store. The Barrel-Finished Old Fashioned measures in at 86 proof while the Barrel-Finished Manhattan clocks in at 74 proof. Choose between a 750ml or 375ml bottle and get sipping. If only everything in life were this easy…and this tasty.
You'll also like:
Bushmills Unveils Never-Before-Sipped 'The Causeway Collection' Single-Malts
How To Start Your Own Tasmanian Whisky Label on a Budget
Lark's 'The Wolf' Release 2020 Makes a Strong Case for the Barrel Exchange Approach