With over 223 years of experience under their belt, Highland Park Distillery remains one of the oldest whisky makers in all of Scotland. From 1798 to now, they've been crafting an exceptional spirit near the rugged coastline of Orkney. Something magical happens over there, which the brand refers to as "A Wild Harmony." It represents the perfect fusion of various factors, including the sherry-seasoned oak casks in which their whisky matures, the salty sea winds just outside their door, and the treeless but heather-rich peat used during production. Combine each of these components—which impart their own respective influence—with a fiercely independent Viking spirit and you get a supreme balance of sweet and smoky flavour, the kind that can come from nowhere else.
Already synonymous with an award-winning range of flagship expressions, Highland Park welcomes a new member into their permanent family: 15 Year Old Viking Heart. As the name would suggest, it's aged for 15 long years before arriving in a heavily embossed and resoundingly unique ceramic bottle (created in partnership with UK-based Wade Ceramics). The bottle design was inspired by ancient earthenware vessels that were used to store whisky over a century ago at the very same distillery. Clearly, the brand keeps their thriving heritage close to their heart.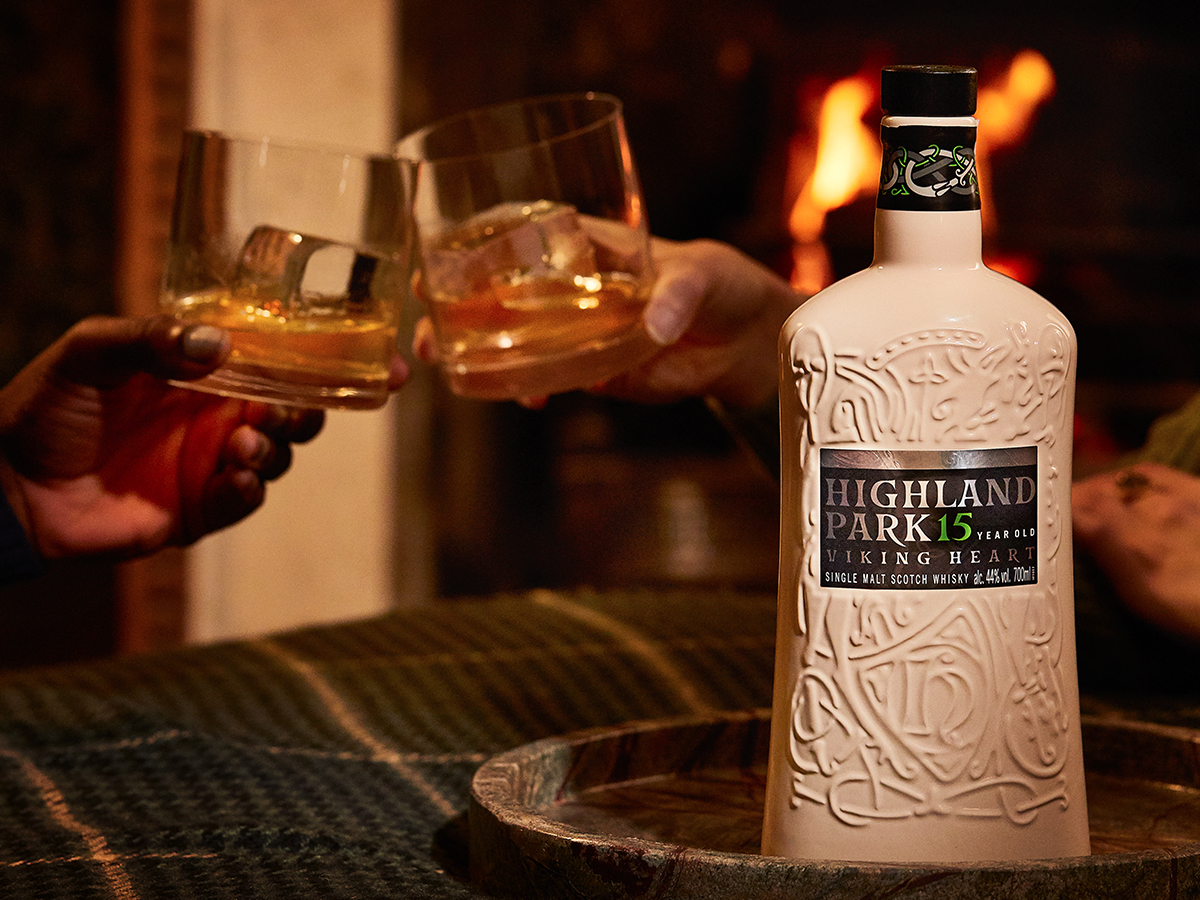 Matured in casks that were hand-selected by the distillery's Master Whisky Maker, Gordon Motion, 15 Year Old Viking Heart contains a high percentage of first-fill European oak sherry seasoned casks. That lends the spirit a warm and dry spiciness, whilst first-fill American oak sherry seasoned casks bring in layers of vanilla and crème brûlée. A small proportion of refill casks highlight the signature DNA of Highland Park whisky, allowing notes of gentle heather peat and a lightly fruity character to shine through.
The end result is a stunningly rich and complex single malt, which retains natural golden colour and opens with deep and spicy aromas of crème brûlée, heather honey, and crumbled cinnamon. Sweet and creamy notes carry through to the palate, where they're joined by vibrant blasts of fresh pineapple and lemon zest, along with warm hints of sponge cake. Citrus and vanilla are likewise present at the finish, lingering long as they trail out on waves of subtle peat smoke. Bottled at 44% ABV, the whisky's dense body and enhanced mouthfeel give sippers all the more to savour during the experience.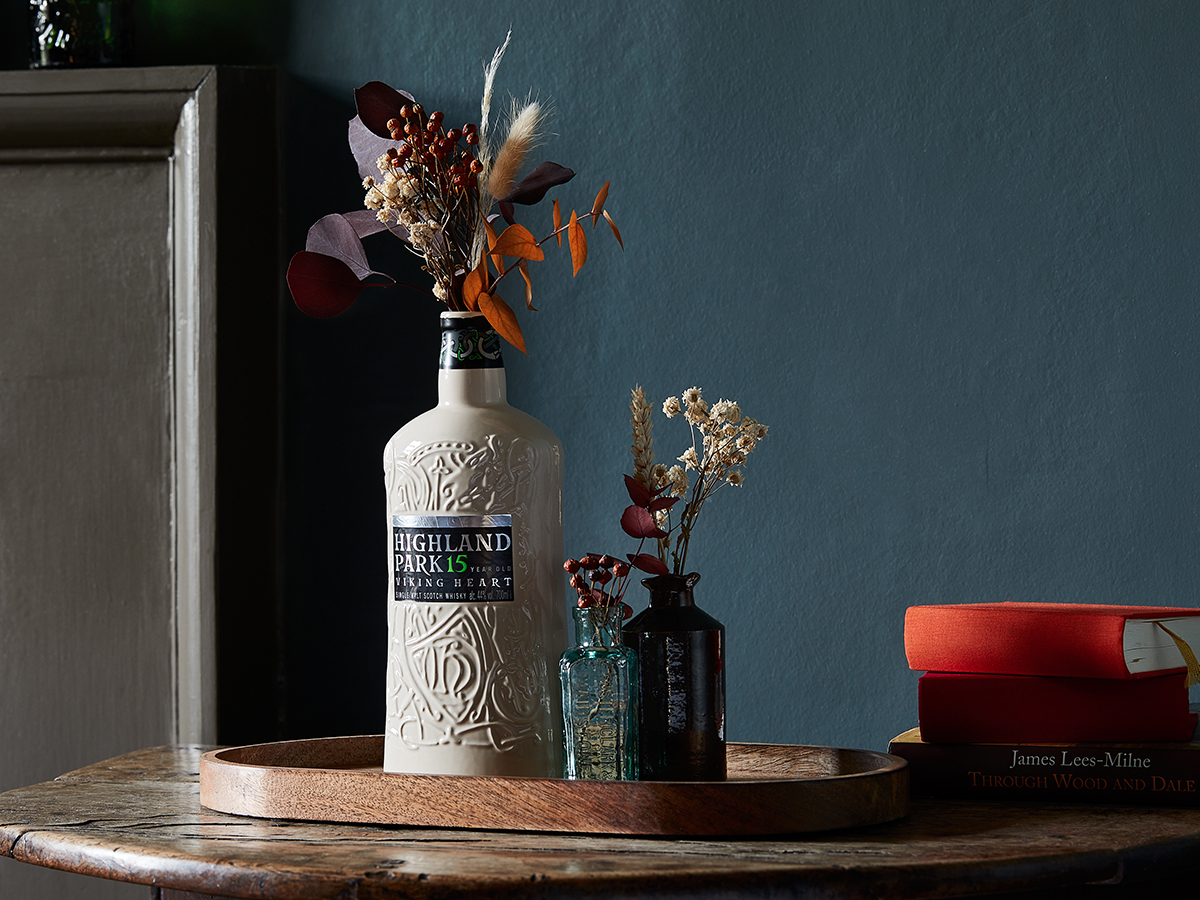 In addition to their brilliant craftmanship, Highland Park Distillery is similarly committed to environmental responsibility. They focus on sustainable manufacturing and use locally-sourced, raw materials. This is why they chose ceramic as the perfect material for their latest vessel, which is lead-free, 100% food-safe, glazed inside and out, and embossed with the lion and serpent design that adorns their traditional glass bottles. Due to the stunning look and feel of the ceramic design, the bottle can be reused and upcycled once the whisky has been finished. Whether it be using the bottle as a vase for flowers or as a candle holder, it acts as a keepsake. No less superb is the sweet and smoky spirit waiting inside. This is the kind of stuff you drink with your eyes closed, letting the layers of flavour roll over your palate and work their way down to the tips of your toes. Welcome to the family, 15 Year Old Viking Heart!