Hinoki Opens a Bottle with the S1 Essential Wine Knife
Before you can enjoy that glass of soothing and exquisite wine, you've got to get the cork out of the bottle. While a lot of attention is placed on the wine itself as well as the bottle that holds that wine and even the glass it will be poured into, one overlooked implement that is vitally important to the whole process is the wine key. More often than not, the tool you pick up for the job is an afterthought grabbed from the check-out lane on your way out of the store. Alternatively, you could just use that corkscrew on your Swiss Army Knife, but, why? Hinoki's S1 Essential Wine Knife is a beautiful addition to your wine drinking experience.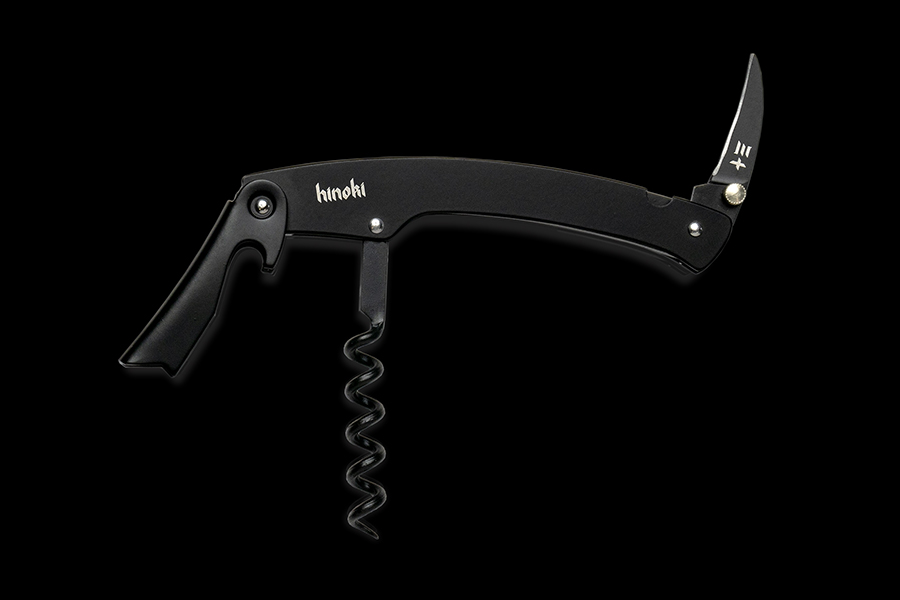 What really sets the Hinoki S1 Essential Wine Knife apart from the garden variety versions is the attention to the process used to make the tool. The wine knife is made by a single craftsman rather than by an assembly line of workers. That craftsman, who plies his trade in Seki, Japan, follows a process that uses 43 individual steps. Each wine key comes combined with a knife made from 420J2 steel with nickel-silver detailing that you can use to cut away the foil sleeve on your bottle of wine. The knife is resistant to corrosion and has excellent edge retention. The body of the wine knife is made of a blend of SUS410 and SUS420J2 steel to make it durable for the long run. The corkscrew is made of SUS204 stainless steel. The tool also features a bottle opener, making this wine knife the go-to tool for any bottle in your cellar, be it wine or beer.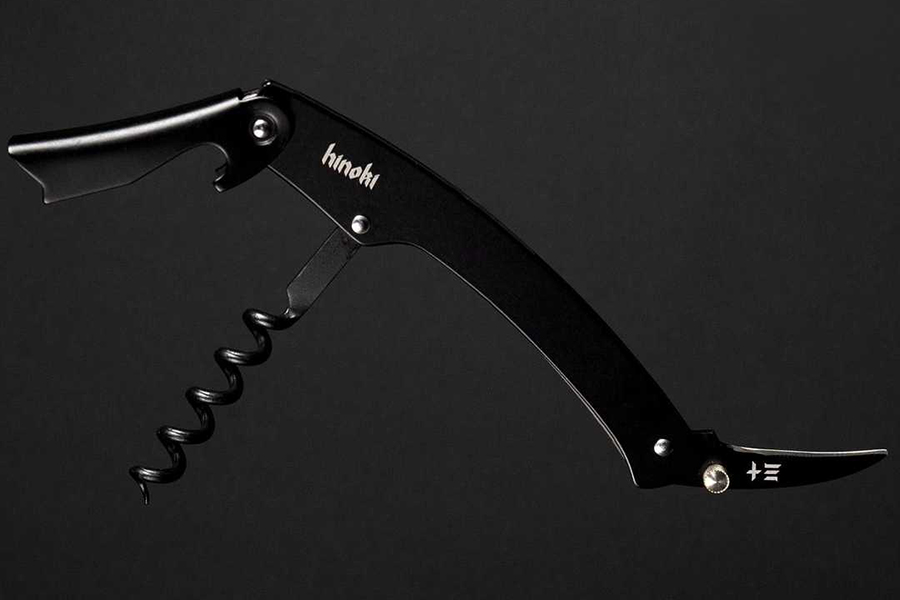 When you're ready to class up your wine drinking experience—or your beer-drinking experience—you can reach for your Swiss Army Knife, or you can get a knife that was expressly made for this purpose: the Hinoki S2 Essential Wine Knife.