House of Arras Pops the Cork on the 2020 Vintage Sparkling Collection
Tasmanian winemaker House of Arras is gearing up for the release of its annual vintage collection of sparkling wine and also unveiled its first new wine in over six years. Launching on September 3, the 2020 vintage collection includes the Rosé 2008, Grand Vintage 2009, Museum Release Blanc de Blancs 2004 and House of Arras E.J. Carr Late Disgorged Magnum 2004. The four expressions will be available from all good wine retailers across Australia.
You'll also like:
Raise a Glass to Good Pair Days' Wine and Socks Combo
G.H. Mumm is Hosting the World's Largest Virtual Champagne Tasting
Father's Day Gift Guide 2020 – The Booze Hound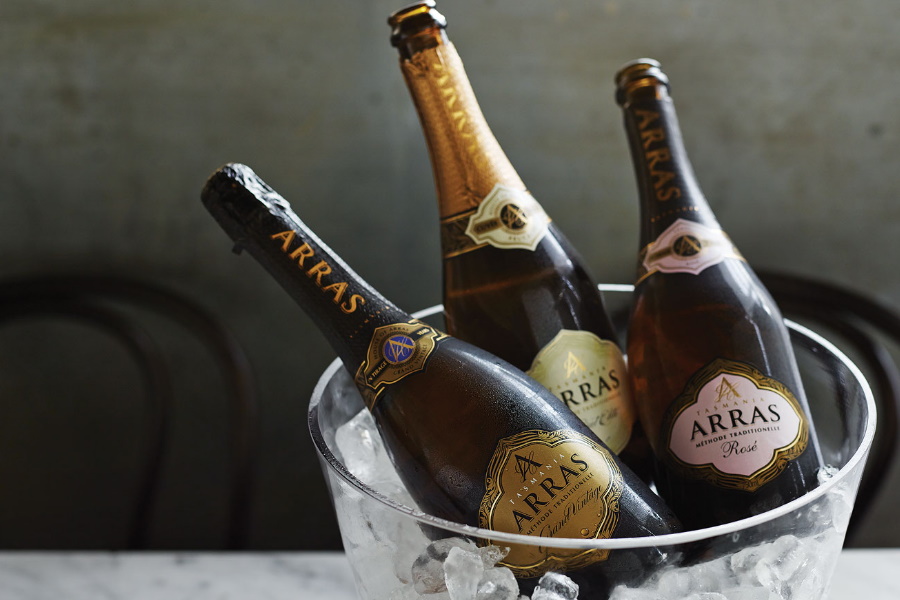 Each of the new sparkling wines is aged from 30 months to fifteen years and is crafted using the Traditional method originating from the champagne region of France. The new expressions are also said to benefit from the ancient soils, cooler temperatures, daylight and maritime influences of Australia's most southern state.
Chief Winemaker Ed Carr says the 2020 vintage collection displays all the hallmarks that House of Arras sparkling wines are renowned for: "This year's collection epitomises the very best of Australian Sparkling," he said. "Sophistication, elegance, the richness of character and flavour true to their origin in cool-climate Tasmania."
2020 also marks the release of House of Arras Blanc de Blancs NV, a new drop crafted to give wine lovers access to the luxury Australian sparkling category. This expression is said to be an exquisite premium cuvée that incorporates the richness, poise and vibrancy intrinsic to House of Arras.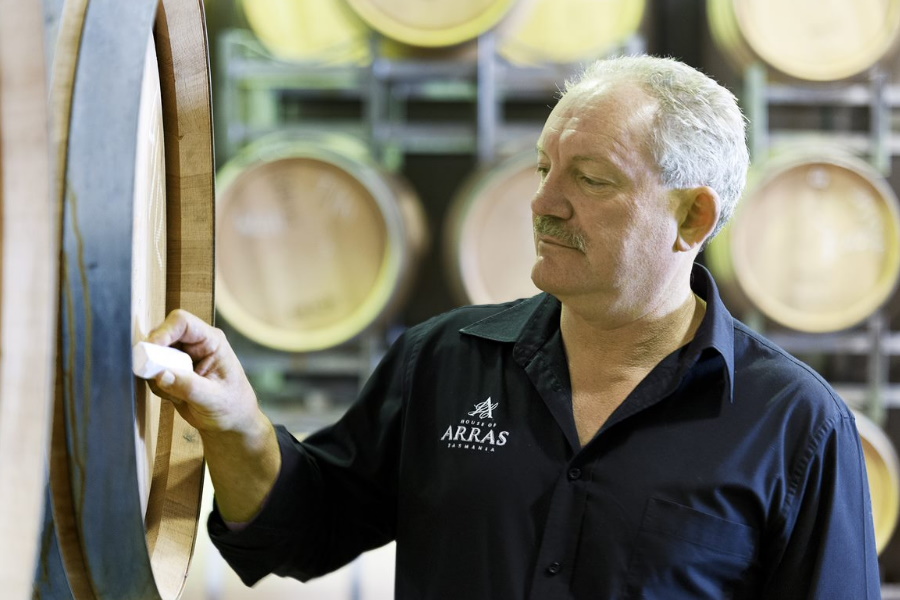 Chief Winemaker Ed Carr
"It has been a long-term aim to create an NV Blanc de Blancs that complements the House of Arras range and offer an alternative style to the red grape characters of Pinot Noir and Pinot Meunier," Ed added.
"This new release is a full expression of the elegance and sophistication of Tasmanian Chardonnay meticulously crafted in the House of Arras style."
You can pick up the new House of Arras sparkling wines from September 3. Prices range from $35 for the Blanc de Blancs NV right through to $400 for the 1.5-litre E.J. Carr Late Disgorged Magnum 2004.
You'll also like:
Raise a Glass to Good Pair Days' Wine and Socks Combo
G.H. Mumm is Hosting the World's Largest Virtual Champagne Tasting
Father's Day Gift Guide 2020 – The Booze Hound