In the world of premium spirits, Scotch whisky remains king. As popular now as ever before (if not more so), this particular spirit is also gloriously diverse. To explore it to the fullest potential is to touch down on a wide host of regions, distilleries, aromas, and flavours. Heck, even a single distillery will generate different tasting profiles from one release to the next. For proof, look no further than Benriach, which has been handcrafting whisky since 1898 and continues to experiment with different flavour possibilities through innovative cask maturation. (A great Father's Day gift for your whisky-loving dad by the way).
Suffice it to say, there's enough variety to make one's head spin. No less mind-blowing is the fact that all Scotch whisky, including all Single Malts, come from the same handful of core ingredients, as per local regulation. Specifically, Scotch Whisky must be made in Scotland from water and malted barley, to which whole grains of other cereals (with a little help from yeast) may be incorporated on the condition that they've undergone an exacting production and distillation process. Single Malts though, only ever use malted barley as their single grain source.
Given that every Scotch distiller operates within a set of relatively stringent limitations, one might wonder: where does all the flavour diversity come from? Whether or not the whisky is peated will certainly make a huge difference, but nothing is more fundamental to the overall profile of an expression than the ageing process. It's when the spirit sits inside oak that it takes on the majority of its unique character. In fact, some experts estimate that whisky only garners about 20-30% of its style and flavour from the production process—the rest is a matter of maturation.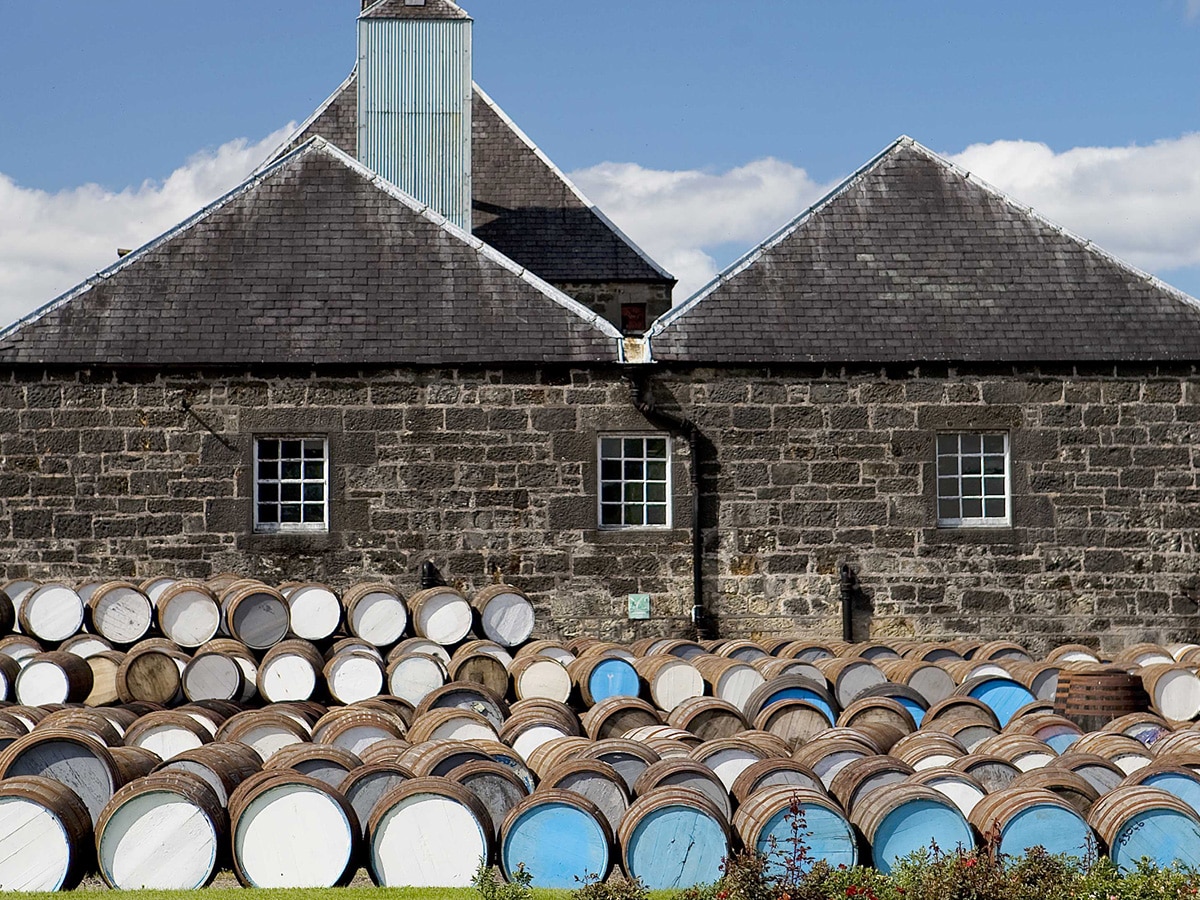 What is Cask Ageing?
By law, Scotch whisky is required to rest inside of oak casks for a minimum of three years. Each cask has been either toasted or charred (or re-charred), which helps caramelise the wood sugars and unlock flavours from the oak. It's these flavours and colours that get soaked up by the whisky over time, generating a unique profile.
If you know anything about Scotch, you know that three years is truly a bare minimum and that most of the good stuff has been aged for much longer. Furthermore, the type of cask in which the whisky rests can also range. Here are the two most common types:
American oak – Between its smaller size and natural vanilla flavours, American oak has become the world's most popular type of cask for whisky maturation. In Scotland, distilleries will often use ex-bourbon barrels when ageing their whisky.
European oak – Also popular amongst Scottish whisky-makers, European oak imparts a spicier flavour and stronger wood character.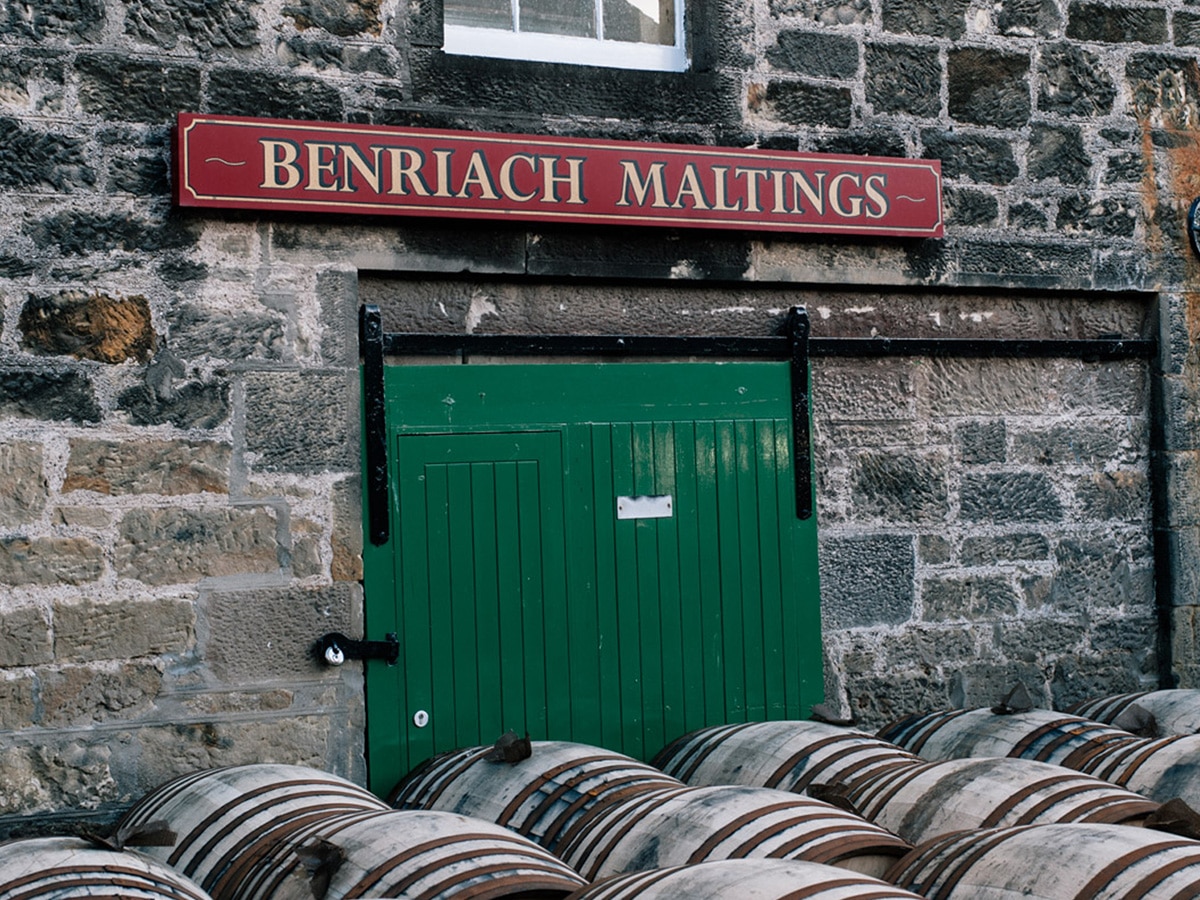 Can Whisky Be Matured in More Than One Cask?
Here's where the plot thickens. Because cask maturation is so important to the whisky's flavour profile, a number of distilleries age their juice in multiple types of casks. As a direct result, an already tasty single malt or blend takes on even more complexity and character. Most commonly, the whisky will be aged in ex-bourbon barrels or European oak and then 'finished' in sherry butts, which were once seasoned with wine and then used to house sherry. By soaking in the flavours of its former tenants, the wood imparts notable influence upon its newest resident, aka the whisky.
However, sherry butts are just one amongst a number of cask types used for additional ageing. That brings us back to Benriach, who have been taking an artistic approach to whisky distilling and cask maturation since their very beginnings. To this day, the Speyside-based distillery gets downright creative when crafting their beloved single malts. By continuing to use an eclectic mix of casks from around the world, they're able to cultivate layers of unique flavours across their entire range.
For all the curious whisky drinkers out there, Benriach is a must-try. Would this be a good time to mention that Australia's Father's Day is right around the corner? If Dad loves himself a quality single malt and you haven't bought him a gift, award-winning expressions like the Benriach 10-Year or Curiositas make for pure palate-pleasers. With each sip comes an adjoining journey through the wonders of cask maturation, which yields luscious layers of nuanced flavours.
Consider the following two expressions: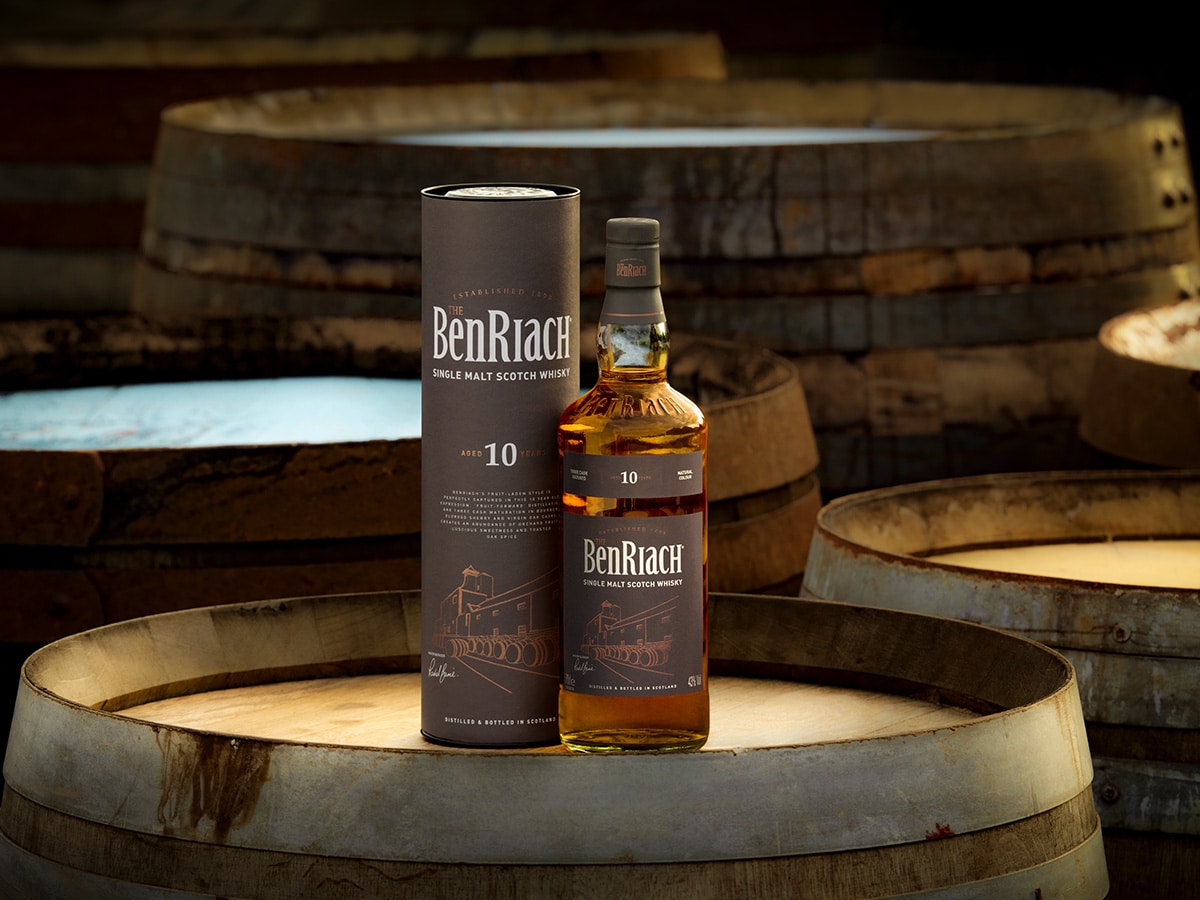 Benriach 10-year
Triple-cask maturation in sherry butts, ex-bourbon barrels, and toasted virgin oak creates the perfect balance of fruit, malt, and oak with classic Benriach style. Bourbon brings in the vanilla and orchard fruits, sherry gives the sweet creaminess of the malt, and virgin oak lends a touch of toasted spice.
Benriach Curiositas
This full-blown flavour bomb matures peated Benriach whisky in a mix of ex-bourbon barrels, toasted virgin oak, and Jamaican rum casks. Notes of smoked applewood and honeyed sugar maple deliver a tasty counterpunch to the fruitier apple flavours of Benriach 10. Unlike most peated single malts, Curiositas doesn't go heavy on medicinal character. Instead, you get a rich and balanced blend of fruit, malt, and oak, a result of using inland vs coastal peat in production.
One doesn't need to visit Scotland to know that there's an epic number of distilleries and producers. Along similar lines, no two expressions are quite the same. It all goes to show that baseline ingredients like water and malted barley are merely jumping-off points. Through proper cask maturation and finishing comes the colours, aromas, and flavours that most of these releases remain best known for.
If you're curious about cask maturation and its diversifying influence, pick up a bottle of Benriach. Brought to life through a unique process of triple-cask maturation, statements such as the 10-Year or Curiositas are like instant crash courses for your taste buds. Behold the unique interplay between notes and see if you can determine which flavours came from which casks. You may be surprised to discover that such a thing is not only possible but occasionally effortless.
Oh, and while you're off buying delicious single malts, pick up a bottle for Dad. We can think of few better ways to show someone you care than by giving them the experience of triple-cask maturation. It's also a terrific way to connect, especially if you're celebrating virtually this year. Here's to the power of well-made Scotch whisky!