How Reusable Coffee Pods Can Save You Money
Crema Joe is your new go-to destination for delicious coffee and sustainable pods. The Australian label has a humble range of blends catering to even the most discerning tastes. Best of all, these pods are reusable. Where other names are going green by crafting recyclable pods, Crema Joe cuts out the middle man with its reusable pods that eliminate all conceivable notions of waste.
It works like this: head over to the Crema Joe website and select your coffee machine from the list. All the big names and even a few of the budget options are supported. You're then presented with a series of accessories including reusable pods and filters compatible with your coffee machine. Simply add some coffee to the cart along with your reusable pod, and you're on your way to enjoying a cup courtesy of Australia's most sustainable coffee pods.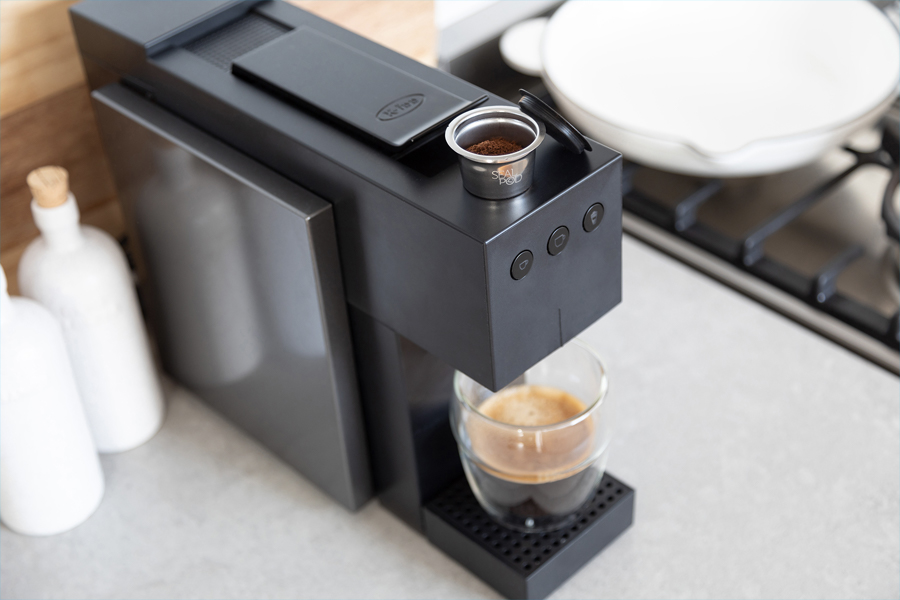 Reading that some brands have recyclable, biodegradable or compostable pods might put your mind at ease. However, those products still have that 'single-use' carbon footprint and can require energy-intensive methods to break down. Crema Joe's pods have zero waste beyond the original packaging (which is made from recycled materials). Plus, single-use pods can be expensive. By opting for a reusable pod and filling it will coffee yourself, the Melbourne-based brand estimates that coffee addicts could save up to $400.
Crema Joe coffee is available in a bespoke blend and another made from Arabica beans. The locally roasted Bespoke blend is smooth, full-bodied, and rich, combining notes of Dutch cocoa and toasted nuts. Smooth for strong coffee, the Bespoke blend includes beans from Brazil and Vietnam and goes well with or without milk.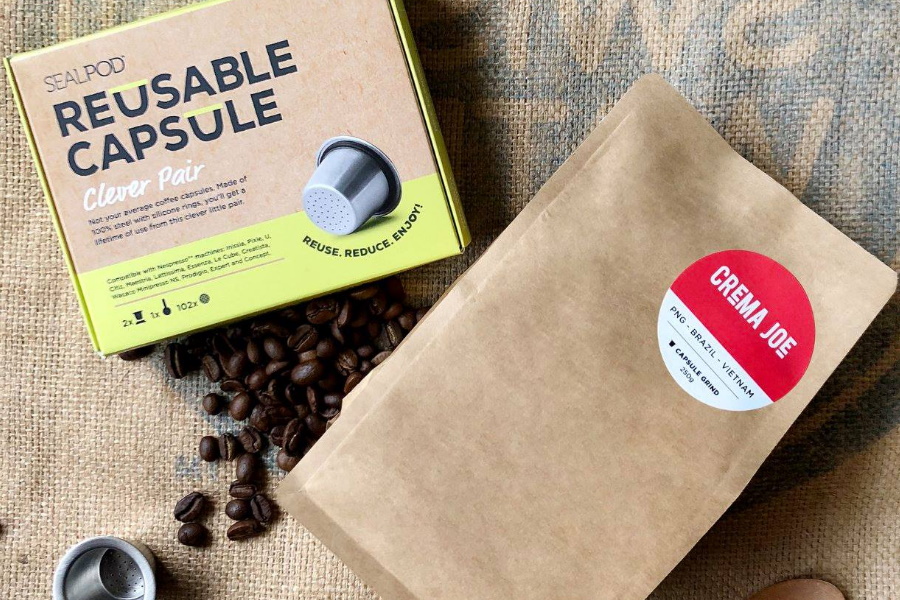 The Arabica Colombian Excelso is mountain water decaffeinated for a smooth blend with notes of chocolate raisins. The flavour is maintained by soaking the beans in melted glacial water from the highest mountain in Mexico, the Pico de Orizaba. Both blends are available in various sizes and support espresso and mugs.
Most Crema Joe online orders are complemented by free shipping and why not take advantage of a coffee subscription to save money every time you restock on coffee? So take the next, tasty step on your journey towards sustainability by choosing Crema Joe and the most planet-friendly pods available.