Jameson is Giving Away 10,000 Free Drinks in Australia's Biggest Round
Our good mates over at Jameson are shouting you and your mates a round of Jamo, Dry, and Lime from today (Friday the 13th). In what's touted to be Australia's biggest round, there are over 10,000 drinks to be had at a selection of Merivale venues across Sydney. Jameson is ensuring that their dry and lime is your go-to drink to buy your mate this summer, so get in quick and sign up for you and your mates.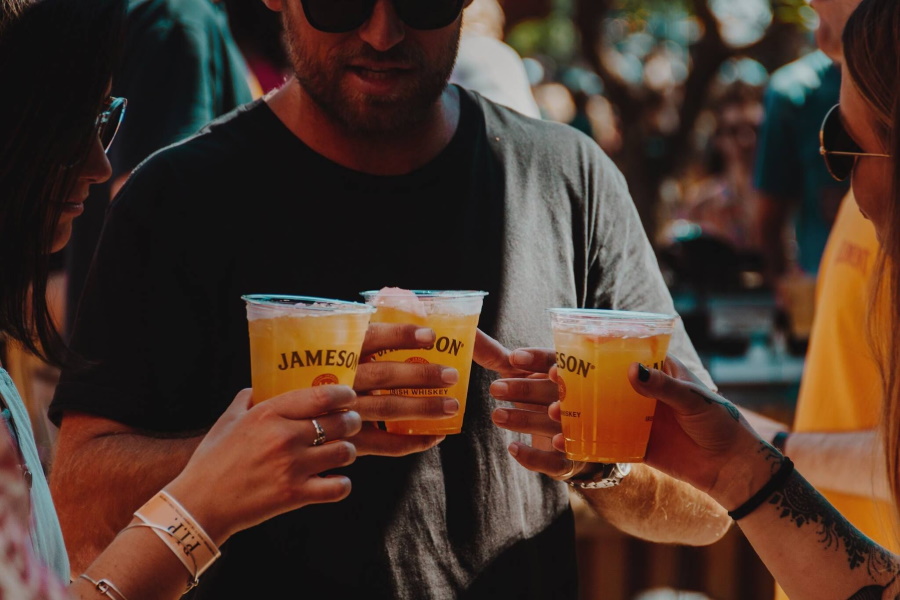 While you sip away at the free Jameson, chat to your mates about the upcoming one-day festival Jameson House of Rounds. Arriving at Marrickville's historic Vic on the Park on the 19th of October, Jameson House of Rounds is a free-one day festival celebrating whiskey, live music, and community spirit. From live music, whiskey tastings, vinyl market stores, and custom clothes stalls, it's sure to be a cracking day for all Sydney whiskey lovers.
Stay tuned for the lineup for Jameson House of Rounds, but in the meantime head down to your Sydney hotspots from September 13, including Bondi's newly reopened The Royal, Marrickville's Vic on the Park, inner east haunt The Paddington, and Northern Beaches favourite The Newport.