Johnnie Walker Black Label Sherry Edition Available Now
Before Johnnie Walker drops its Game of Thrones inspired White Walker whisky, the Scottish distillery has finally made Black Label Sherry Edition available in Australia. This limited-edition ABV 40% whisky is available now and priced at $60 AUD per 700ml bottle.
The latest entry in Johnnie Walker's Black Label series is matured in former Sherry casks, giving the whisky a richer fruitiness. The expression also uses malts including Blair Athol, Cardhu and Strathmill resulting in a taste of complex, fresh fruit with orchard character, sweet vanilla and gentle smoke.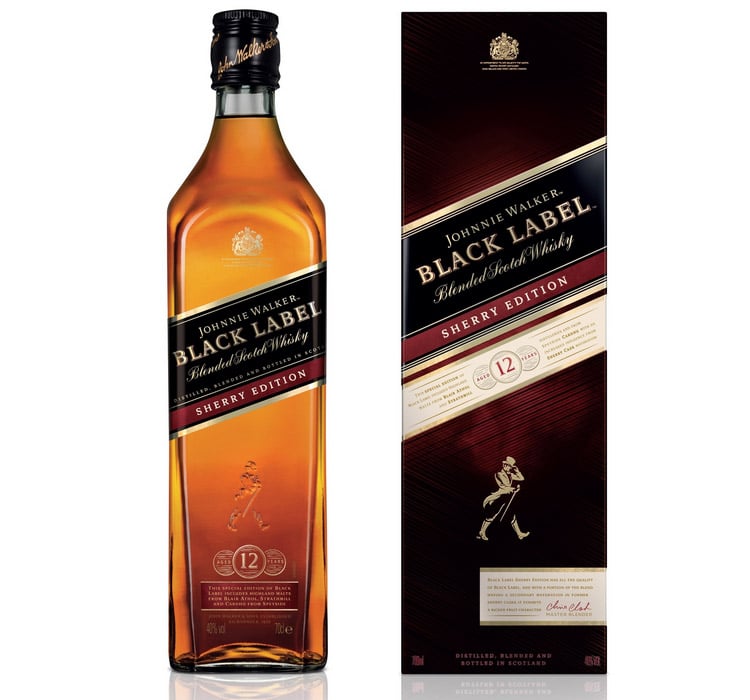 "The blenders at Johnnie Walker have managed to dial up these attractive elements through the use of sherry cask maturation creating a deliciously rich and fruity expression of the world's favourite Scotch whisky", says Simon McGoram, National Whisky Ambassador. "There's just a subtle hint of Walker's signature smoke on the finish. It's an impressive whisky to share on any occasion."
Johnnie Walker Black Label Sherry Edition possesses a deep amber colour. On top of the rich fruits, aromatic vanilla and distinct smokiness, drinkers can experience a warm, long and lingering finish.
Johnnie Walker suggests serving the Black Label Sherry Edition in a highball glass topped with ice, soda and orange slices, or for a twist on the classic old-fashioned, serve over ice with a dash of bitters and an orange citrus twist.