Johnnie Walker Year of the Rat Blue Label is Art and Flavour
According to the Chinese zodiac, 2020 is the year of the rat. AS the first zodiac sign, the rat is a symbol of renewal, and a rat year is usually considered as a time when new experiences and favourable outcomes will happen for all signs. That will definitely be the case if Johnnie Walker has anything to do with it. The spirits company has released a "Year of the Rat" limited edition blue label whisky to ring in the new year.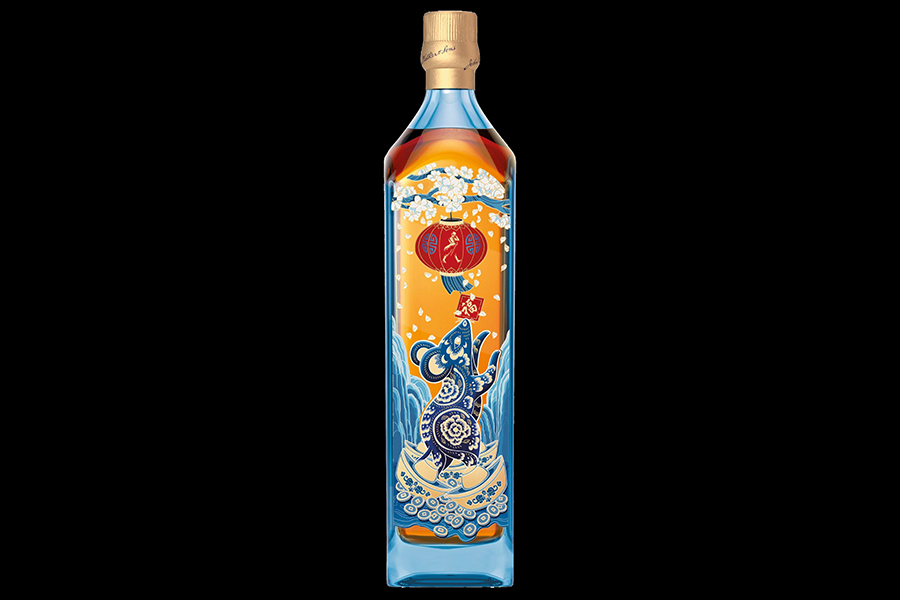 Johnnie Walker makes their Blue Labels in small batches of whisky sourced from all across Scotland—included some distilleries that are now dormant. For the Year of the Rat limited edition, Johnnie Walker also worked with award-winning artist Shirley Gong to create a unique bottle. "I wanted this limited edition to be something that would celebrate and honour Chinese New year as well as a piece of art that speaks to the rare craft and character of Johnnie Walker Blue Label. I was keen to create something elegant, rich and really beautiful that people would look at and think, 'wouldn't that be a wonderful gift for someone at Chinese New Year,'" says Gong. Her work on the bottle is stunning and portrays the zodiac rat celebrating the new lunar year. The label also shows off the Johnnie Walker style. "The celebration of rare, exceptional Scotch whiskies will always be at the very heart of Johnnie Walker Blue Label," says Johnnie Walker Master Blender Jim Beveridge. "We know that the dedication that Shirley brings to her art is the same dedication that we bring to our craft and this is highlighted by the wonderful bottle design for Chinese New Year—Year of the Rat."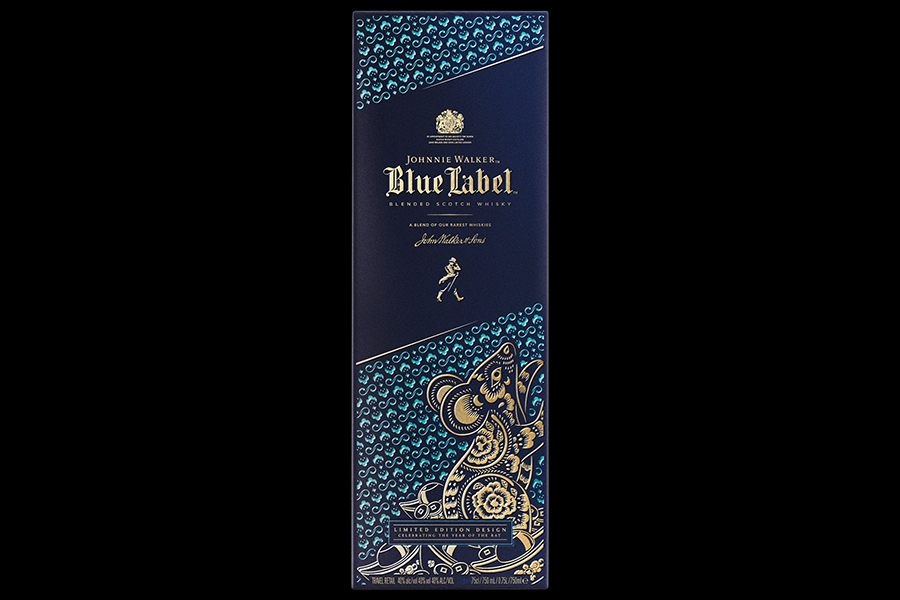 The Limited Edition Year of the Rat Blue Label comes as a 92 proof 750 ml bottle. The whisky itself is described as a "rolling wave of flavour." The whisky starts with flavours of dried fruits and citrus smoke before changing to notes of honey, sweet spice, and vanilla. Then it finishes off with a smooth chocolate and smoky finish.