Lark Distilling Co. PARA50 Vintage Tawny Cask Whisky
Adhering to their pursuit of excellence Lark Distilling Co. has unveiled its latest Rare Cask release. Brewing a rich single malt finished in 50-year-old casks, the PARA50 Vintage Tawny Cask promises a "tapestry of rich decadence, dark fruits and antique oak." Available at Dan Murphy's and other leading liquor stores, this is a drink you should take your time with.
You'll Also Like:
Lark's 'The Wolf' Release 2020 Makes a Strong Case for the Barrel Exchange Approach
Tassie's Lark Distilling Unveils its First Blended Whisky
Lark Distillery Unveils First Single Malt Release in 18 Long Months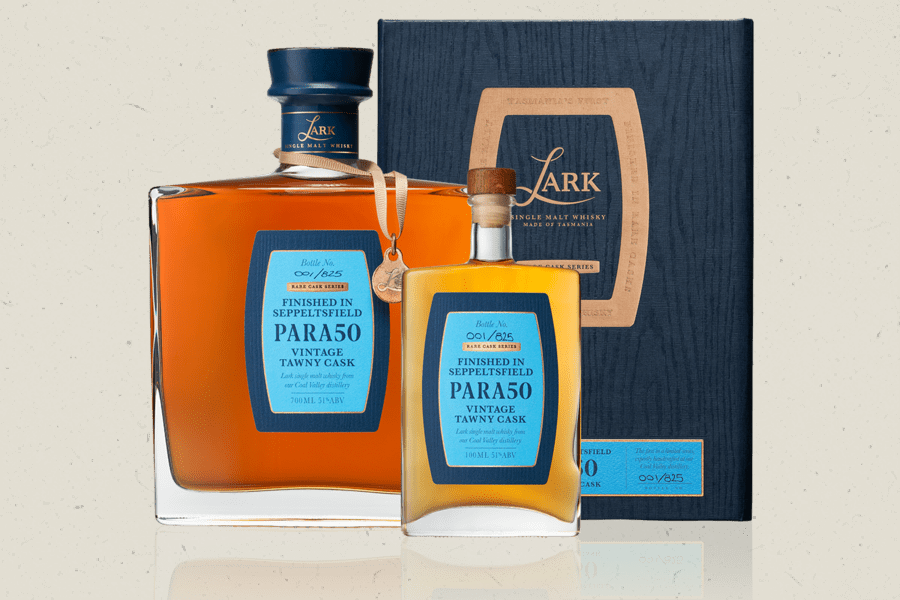 On a continuous quest to uncover the world's rarest and most storied casks, Lark Distilling Co. delivers the first in their Rare Cask Series. A rich single malt that has been finished in 50-year-old casks that once held Seppeltsfield Para Vintage Tawny, Lark goes above and beyond for everything they produce. Celebrating the distinct characteristics found in each individual cask, each Lark release has its own unique story, bonded together with the distillers of old and those across cultures and continents. An entire process that culminates in a one-of-a-kind single malt whisky reflective of such a collaborative journey.
Each purchase will include a complimentary 100ml bottle, convenient for those who may want to leave their 700ml PARA50 unopened. Sealed in tight with a copper medallion companion, you can own a part of Lark history.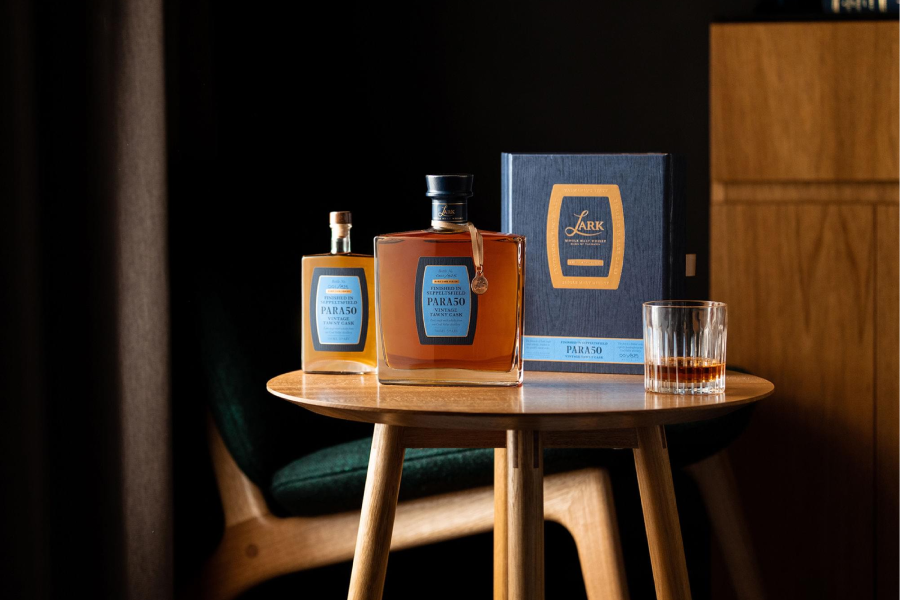 Lark Distilling Co. Rare Cask: PARA50 Vintage Tawny Cask
RRP: 700mL: $550
Colour: Burnished bronze
ABV: 51%
Nose: A tapestry of rich decadence, dark fruits and antique oak. Leather- bound books in an old oak bookcase. Blackcurrants, blackberries, vanilla, toasted chestnuts and a roaring campfire.
Palate: Summer Tasmanian apples transition to winter orchard fruits dipped in toffee and treacle. Quince paste, marmalade, rich oak and tawny.
Finish: Long and rich, this is a whisky that takes time to contemplate and decipher. Layers of complexity hold the perfect integration of very old Seppeltsfield oak and the single malt whisky that has resided within.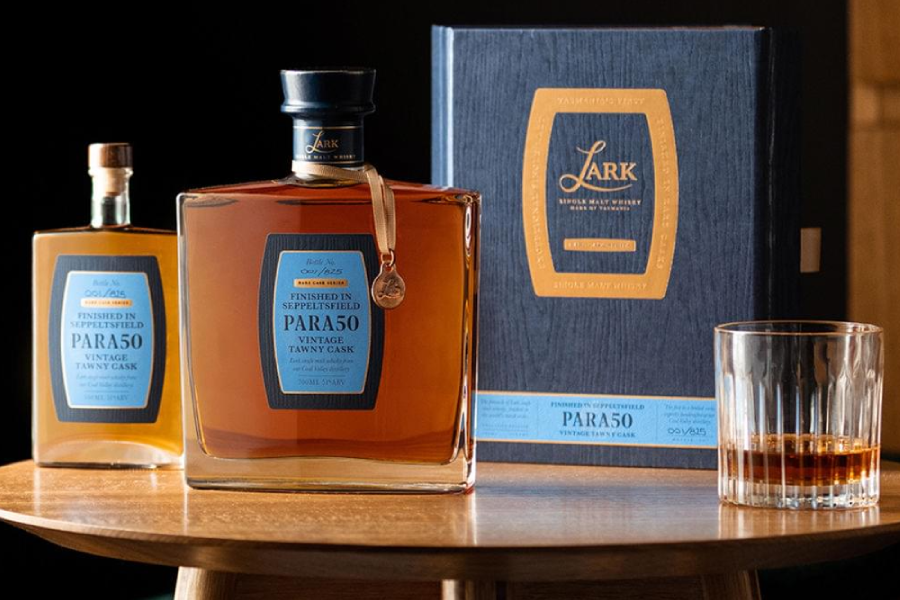 You'll Also Like:
Lark's 'The Wolf' Release 2020 Makes a Strong Case for the Barrel Exchange Approach
Tassie's Lark Distilling Unveils its First Blended Whisky
Lark Distillery Unveils First Single Malt Release in 18 Long Months