The Only Way to Get Your Hands on the Ultra-Rare $1,950 Lark Legacy Whisky
Some jobs are taxing, on the brain and the body, but after nearly 30 years at the helm of his Tasmanian distillery, whisky-making is still a labour of love for Bill Lark. The icon of the Aussie spirits industry, the 66-year-old has taken Lark Distilling Co. to the loftiest of heights, and now he's raised the bar again. Two bottlings of the new Lark LEGACY have officially been released and there's only one way to get your hands on them.
You'll also like:
Aussie Rugby Royalty Drop New Project: Backline Wines
Will James Squire's $49 Barrel-Aged Beer Silence the Craft Nerds?
Pabst Blue Ribbon Unveils Utterly Ridiculous 1,776 Can Slab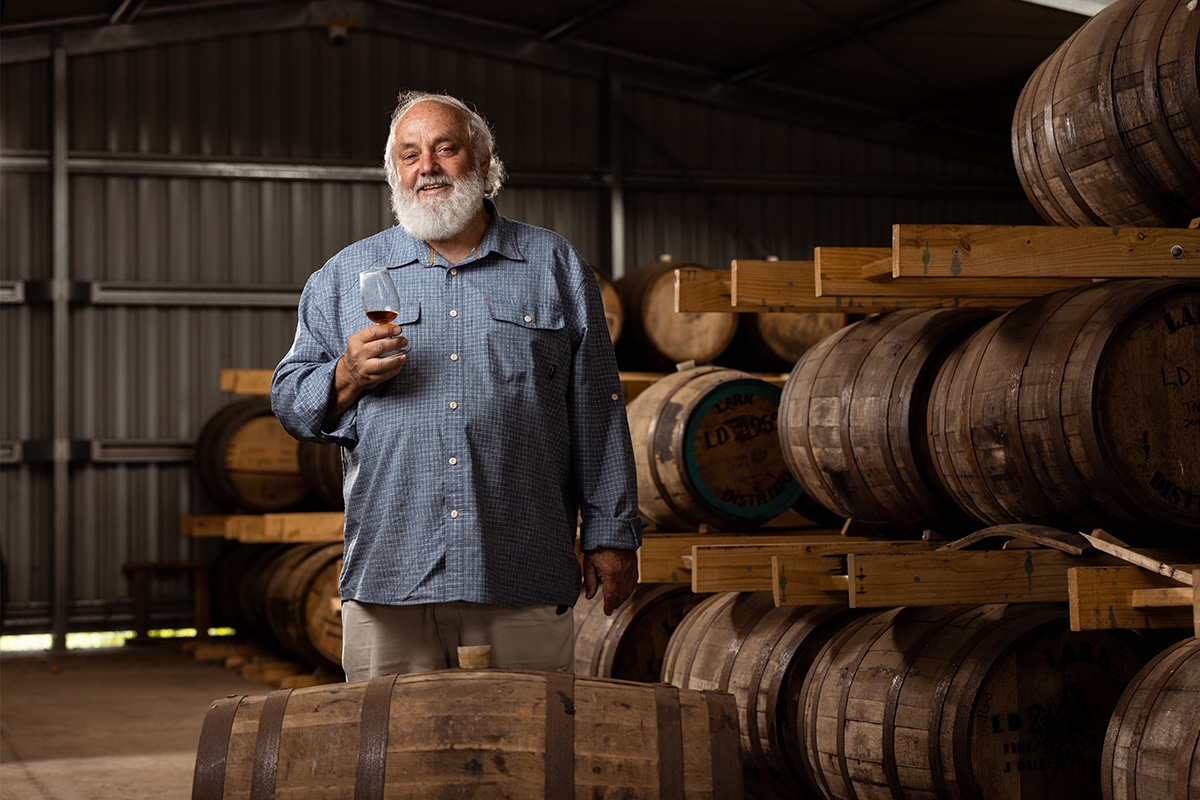 The stunning 19-year-aged single malt is one of the oldest and rarest to have emerged from the House of Lark, and understandably, whisky fans have been champing at the bit to taste the spirit. In fact, Lark himself describes LEGACY as a great celebration of Tasmanian whisky. "To think that we could lay a whisky down 19 years ago, in our infancy in Australia, and to come out with two whiskies like this, so rich and intense in flavour… it's a great milestone," Lark said.
But unlike other rare releases, the Lark LEGACY isn't just reserved for high-rollers. The extremely limited release is only available through a ballot system, which kicked off on Monday 8 March at 6am and will finish Sunday 14 March 3pm. Here's what you need to be in the running to score a bottle:
Entry requires pre-authorisation of the full cost of the product. Once pre-authorisation is complete, funds will be securely held until the selection is made.
If successful: funds will be captured on launch day. If unsuccessful: funds will be released.
Entrants will be notified by the signup email address whether successful or unsuccessful.
If confirmed as successful: entrants can sit back and wait for Legacy to arrive.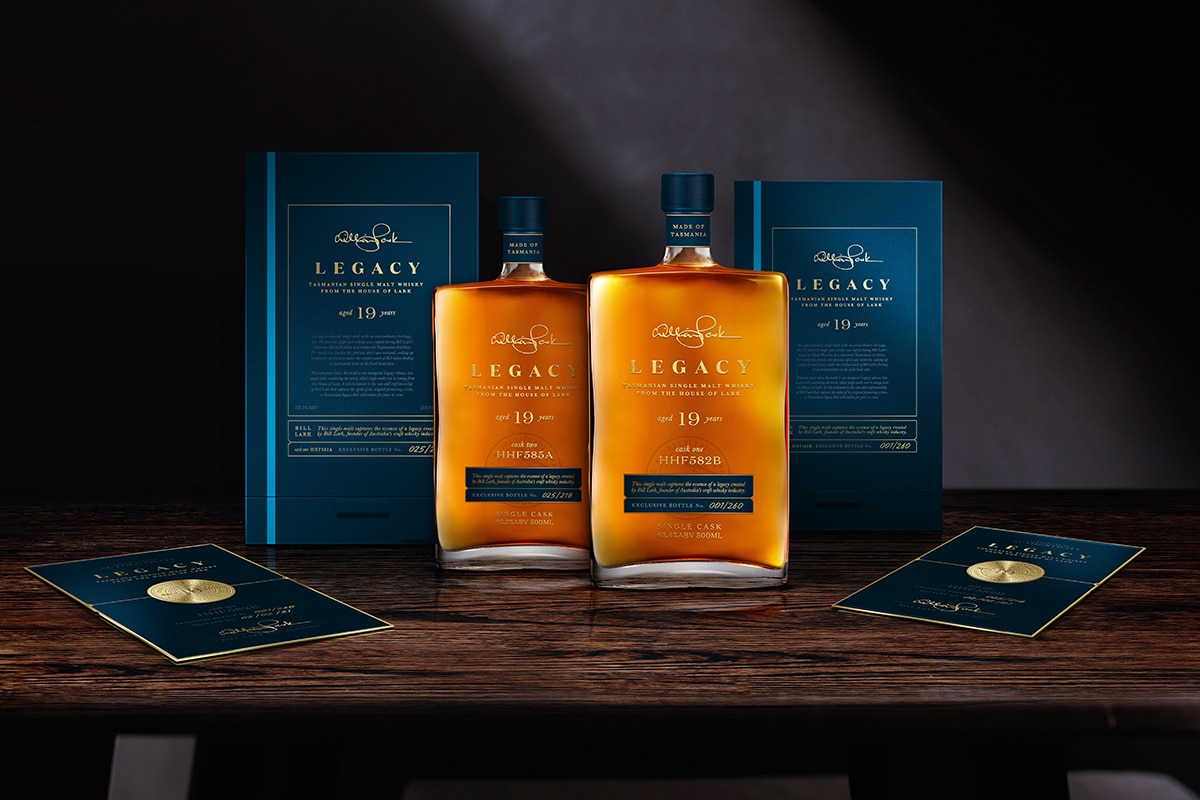 From a taste perspective, Legacy HHF582B blends alluring aromas of Medjool dates, fig, green olive, and gingerbread dough on the nose, finishing with subtle hints of coconut, cloves, and toasted walnut. In contrast, Legacy HHF585A is a single cask expression that begins with salted caramels, liquorice, and peppermint ice-cream, elegantly finishing with dark chocolate, coffee, nougat, and nutmeg. Both bottlings are priced at AUD$1,950 with the Legacy HHF582B limited to 260 bottles and the Legacy HHF585A to just 278.
The promotional period is officially underway, so if you want to test out the whisky that Lark head distiller Chris Thomson describes as a phenomenal milestone, you need to get in quick. "To me, releasing this whisky symbolises the culmination of 19 years of wonderful whisky making in Tasmania," he said. "For a whisky nut like myself, and any whisky enthusiasts around the world, this Legacy series is a unique chance to experience a whisky that is the bedrock of the entire industry that we've built upon. This is a phenomenal milestone for us, but also the industry as a whole."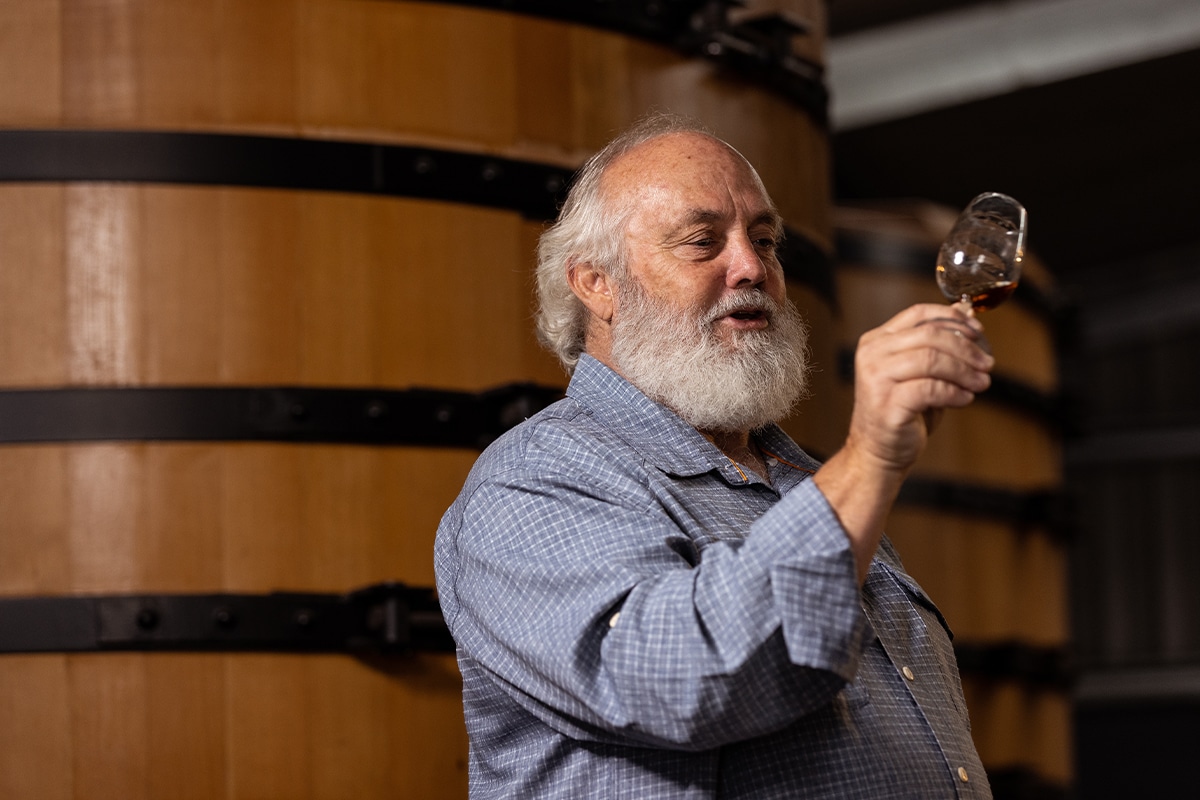 You'll also like:
Corowa Distilling Co. was Founded on a Dollar and a Dream
The World's Oldest Whiskey is Up For Auction
The World of Whisky & Ceramics Collide For Pure Craftsmanship