Wine and Whisky Meet for Lark Distilling's Ruby Pinot Cask
Bill Lark didn't get the title "godfather of Australian whisky" by accident. Lark founded Lark Distilling Co. in 1992 and ever since has been winning awards with world-class whiskies, spirits, and liqueurs. The distillery relies on pure water, barley, and sphagnum peat unique to Tasmania. In fact, Lark Distilling is so dedicated to its natural and pristine approach to distillation that the company was named Australia's first carbon-neutral distillery under the Australian Government's Climate Active Program. From that commitment, Lark Distilling has been releasing some of the best whiskey in the world, including their recently released Lark Ruby Pinot Cask.
You'll also like:
Lark Distilling Co. Gets Experimental with 'One-of-a-Kind' Chinotto Cask Single Malt
Lark's Muscat Cask Finish is 'Tasmania in a Bottle'
11 Best Australian Liquor and Alcohol Brands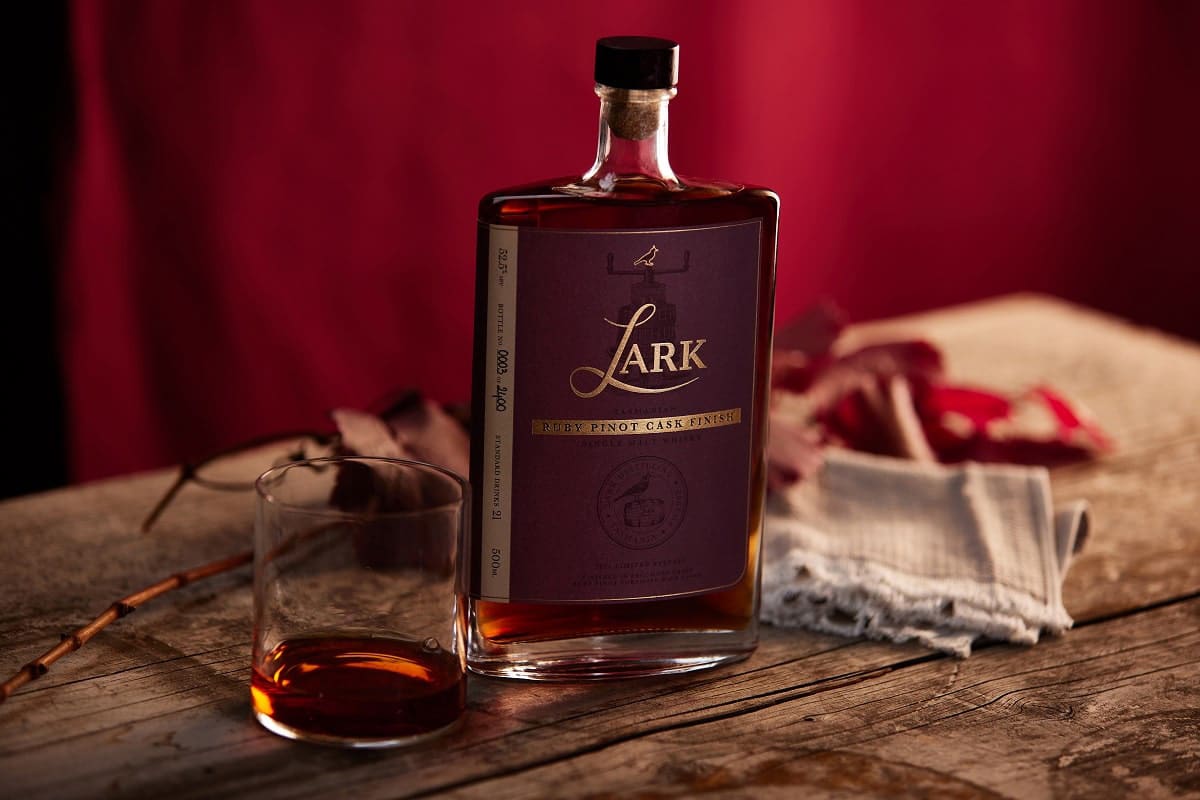 The Lark brand is committed to its quality, and that has led to some experimentation with wood types, yeast varietals, mash pills, peat trials, and production methods. The Tasmanian crew has been given full license to put their own spin on the whiskies they produce, and that has led them to "challenge the boundaries, excite the tastebuds and drive the Tasmanian Whisky category to new heights of creativity." They've definitely delivered on the Lark Ruby Pinot Cask.
This whisky proudly features a "tantalizingly light and fruit-filled composition." When tasting the Lark Ruby Pinot Cask, notes of orange blossom and honeysuckle are readily apparent. Distilling this whiskey comes from combining Port, Sherry, Bourbon, White Oak and Wine casks that were used in Lark's Bothwell Distillery. These casks complement the vibrant and juicy berry flavors from the Frogmore Creek's ex-Ruby Pinot Noir fortified wine casks used for finishing. The result is a flavor that blends mandarin, maple, and meadow honey into a crisp single malt. The spirit is a bit of Tasmanian springtime trapped in a bottle, from the first wafts of crisp spring air on the nose to the vanilla bean whipped cream in the finish. The Lark Ruby Pinot Cask is available now for $299.99.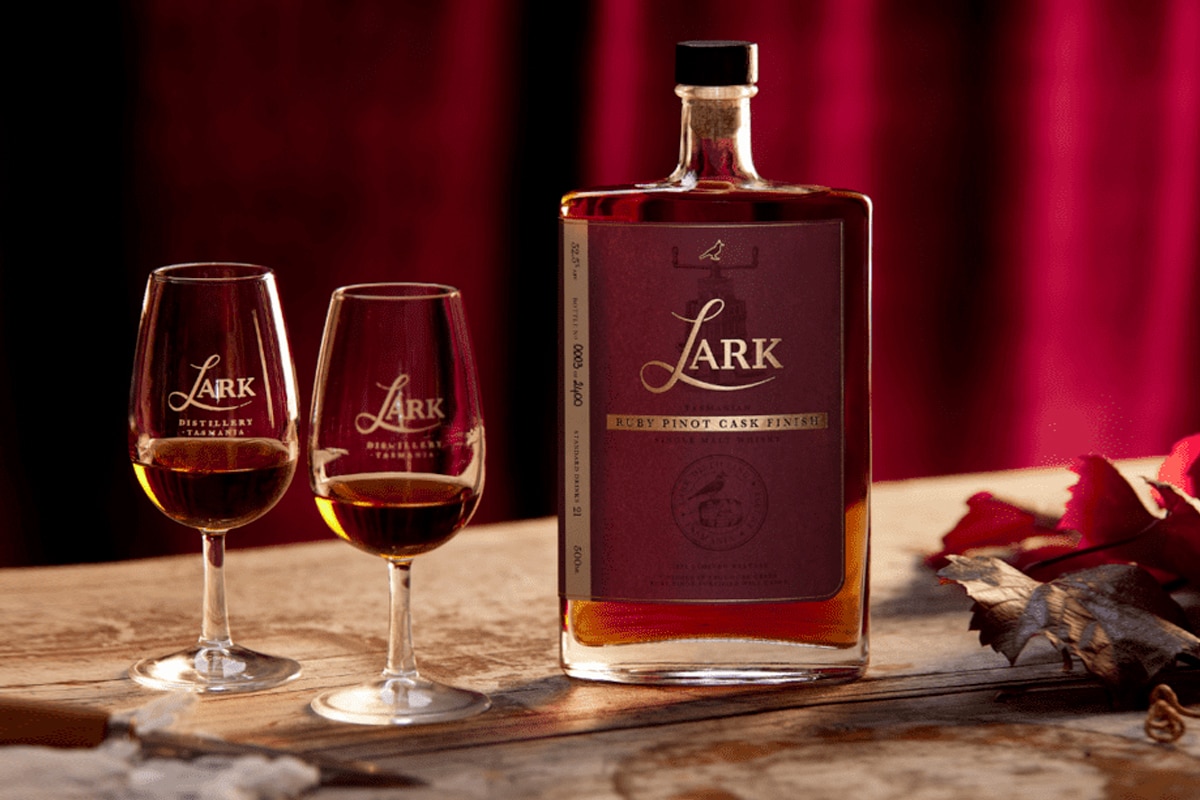 You'll also like:
Lark Distilling Co. Gets Experimental with 'One-of-a-Kind' Chinotto Cask Single Malt
Lark's Muscat Cask Finish is 'Tasmania in a Bottle'
Father's Day Gift Guide 2020 – The Booze Hound