For those who love both premium whisky and the element of surprise, the experts at Liquor Loot have devised the perfect gift. Launching just in time for the holidays, their Whisky Loot Advent Calendar and Whisky Loot Collectors Edition Advent Calendar are even better than one would want them to be. Filled to the brim with choice expressions, each one delivers epic variety and no shortage of exquisite taste. And it doesn't just stop at whisky… If you know a gin lover and find yourself stuck for a gift idea, you'll be pleasantly surprised to find they have a Gin Advent Calendar too! Act now and you can still score one for a discounted Early Bird price.
Last year's spirits calendars which we covered previously were truly excellent and a massive success. This year's releases are poised to be even better. The concept is as simple as it is clever: behind each numbered panel is a different delicious whisky from a different distiller. On the standard calendar, you get 24 x 30 ml premium tasters, whilst the Collectors Edition features 12 x 60 ml tasters (since you'll definitely want more than one pour of each expression). Both versions come with adjoining tasting notes from Liquor Loot's spirit specialists.
Personally, we can think of no better way to count down the days to Christmas or spread the holiday cheer than by gifting one of these calendars to either yourself or your favourite whisky drinker. Liquor Loot has also released a Gin Advent Calendar, should you or your loved one fancy botanical booze. Being partial to the brown stuff, we're all about that whisky. We even snuck a peek at the expressions lying in wait and found ourselves blown away by the quality of selection on both releases. Loot, indeed!
Here's a closer look: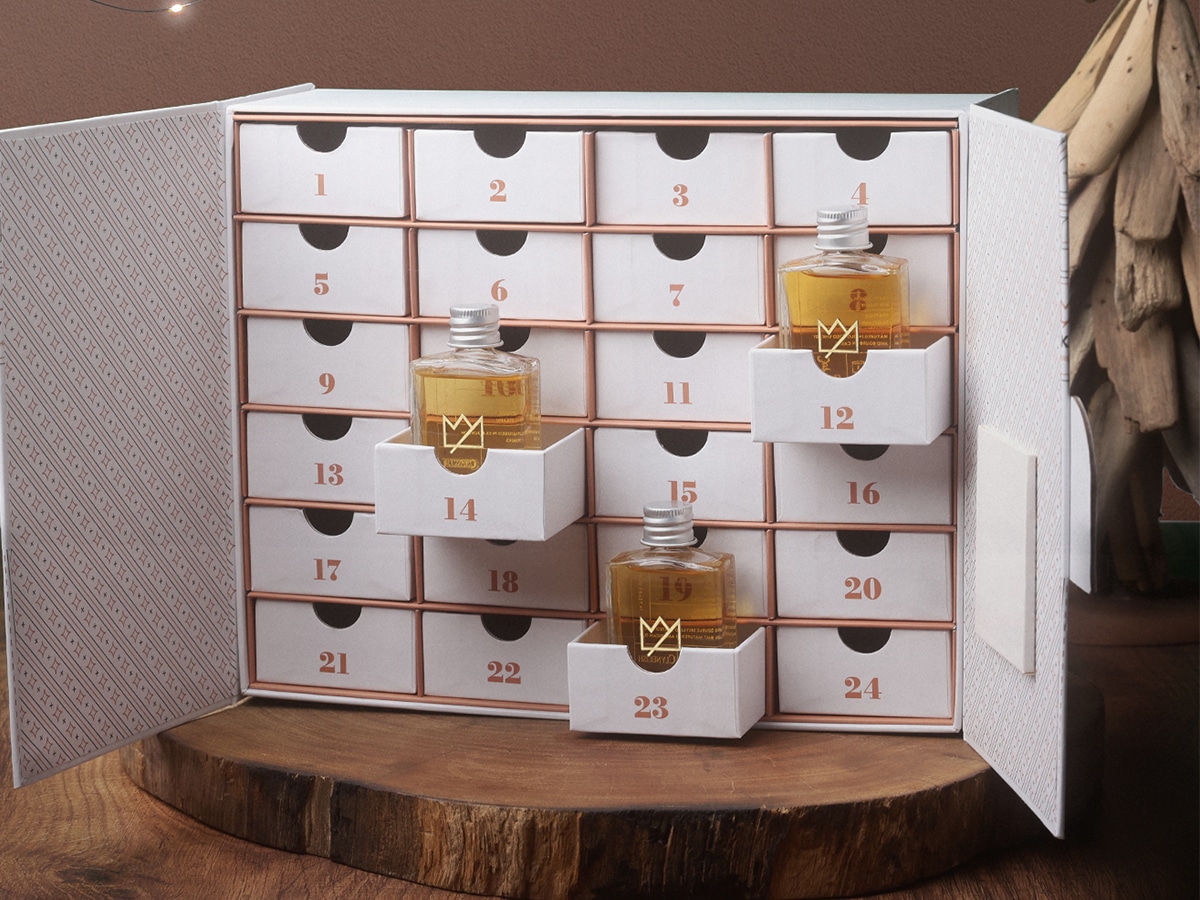 Whisky Loot Advent Calendar
Spanning a wide range of countries, the Whisky Loot Advent Calendar comes fully loaded with acclaimed single malt Scotches, elusive Japanese whiskies, local Aussie sippers, and more. Without spoiling too much of the surprise, we can tell you that Liquor Loot's Staff Pick is Craigellachie 13 Year Old. Known for its fragrant aromas and full-bodied flavour profile, this under-the-radar cult single malt reveals a different side of Speyside.
Meanwhile, Craigellachie 13 Year Old is but one amongst a number of premium expressions hiding behind the slide-out panels. Overall, the calendar features tasters from six different countries and 19 regions, thereby spoiling you for choice. It goes out by 20 November and will arrive in time for 1 December. Shipping is free and buy now/pay-later options are available. Act now before the Early Bird special runs its course.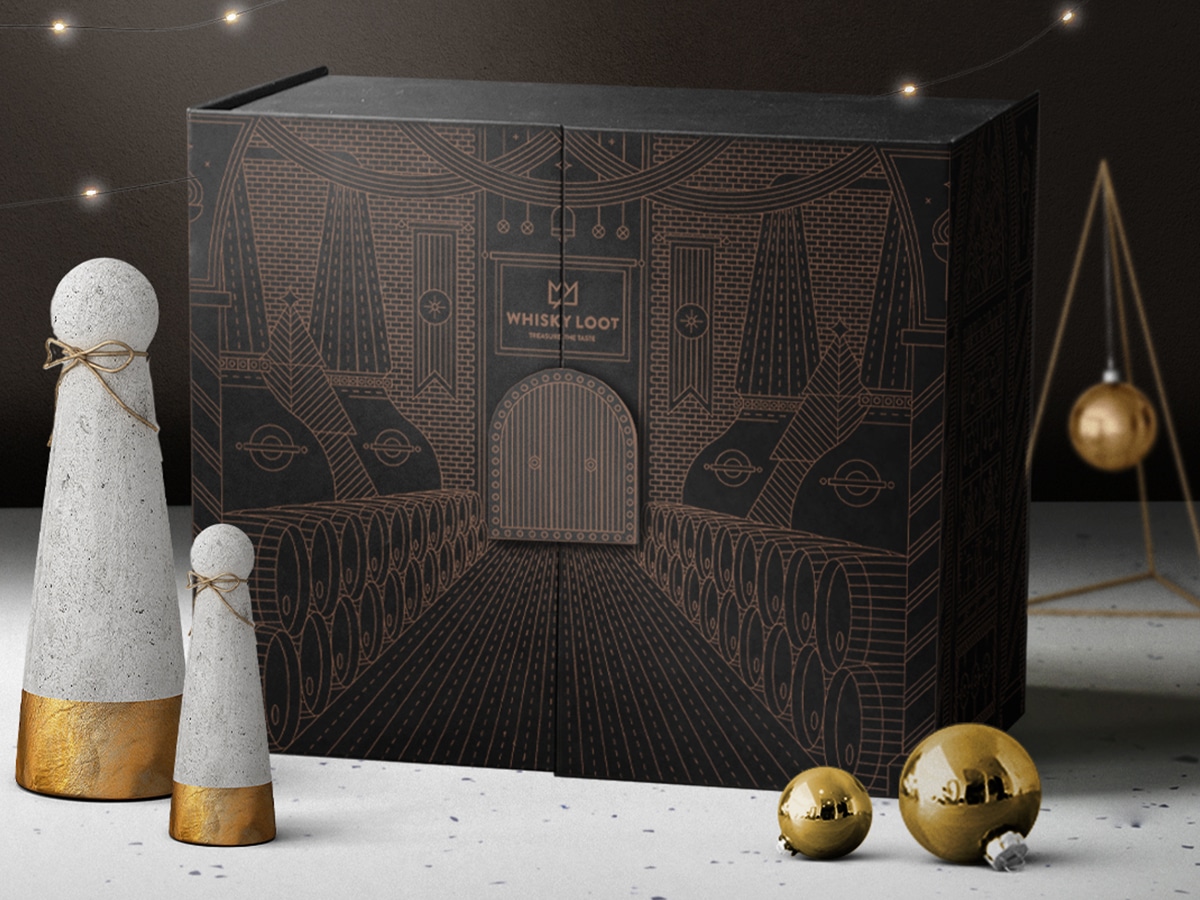 Whisky Loot Collectors Edition Advent Calendar
Liquor Loot pulled out all the stops for this ultra-premium collection of spirits, which focuses on harder-to-find and higher-priced whiskies (including single casks and a 25-year-old dram). It sends your taste buds on a journey across five different continents and even touches down in less-obvious places like India and Taiwan.
Speaking of Taiwan, Liquor Loot's Staff Pick hails from Kavalan Distillery in that very country. A stunning single malt, it goes by the name of Solist Bourbon Cask and makes expert use of ex-bourbon cask ageing, hence all the awards. And when we say "all the awards," we're talking over 220 of them!
With the Limited Edition Calendar, you'll be savouring every sip and then pouring yourself another dram of each expression, which comes in a 60 ml taster. Like its lower-priced brethren, this one ships by 20 November and arrives by 1 December. Shipping is free and buy now/pay later options are available. And yes, that early bird price still applies but only if you act fast.
Bursting with quality and variety, Liquor Loot's Whisky, Gin & Spirit Advent Calendars have been curated to perfection. As a gift for yourself or for the whisky drinker in your life, we can think of nothing better. Choose between the standard iteration or spoil yourself by snagging the Limited Edition version. Either way, you'll be counting down the days to Christmas in a truly rewarding fashion.