For those who enjoy the occasional libation at home, we have just the thing for you. It goes by the name of No. 3 London Dry and it's one of the world's best gins, with an endless slate of accolades to prove it. A supreme sipper in its own right, this delectable spirit also makes for an excellent cocktail ingredient, hence the recipes below.
Recently updated with completely new packaging, No. 3 London Dry still delivers the same exquisite taste that's earned it so much acclaim. It comes to us from Berry Bros. & Rudd, which was established in 1698 and remains London's oldest wine and spirit merchant. Joined by a team of specialists, the brand took 730 days to painstakingly refine and create the world's best gin. This is the pure taste of precision, passion, and perfection and you'll know as much at first sip.
World's best isn't just a loose claim, by the way, whereas No. 3 London Dry has an impressive number of major awards under its belt. For starters, it's the planet's only gin to be awarded "World's Best" four times at the International Spirits Challenge, where it also became the first-ever gin to win "Supreme Champion Spirit" (an award previously given only to aged spirits). Those distinguished achievements are joined by an epic slate of other awards and accolades, which you can read more about by clicking here.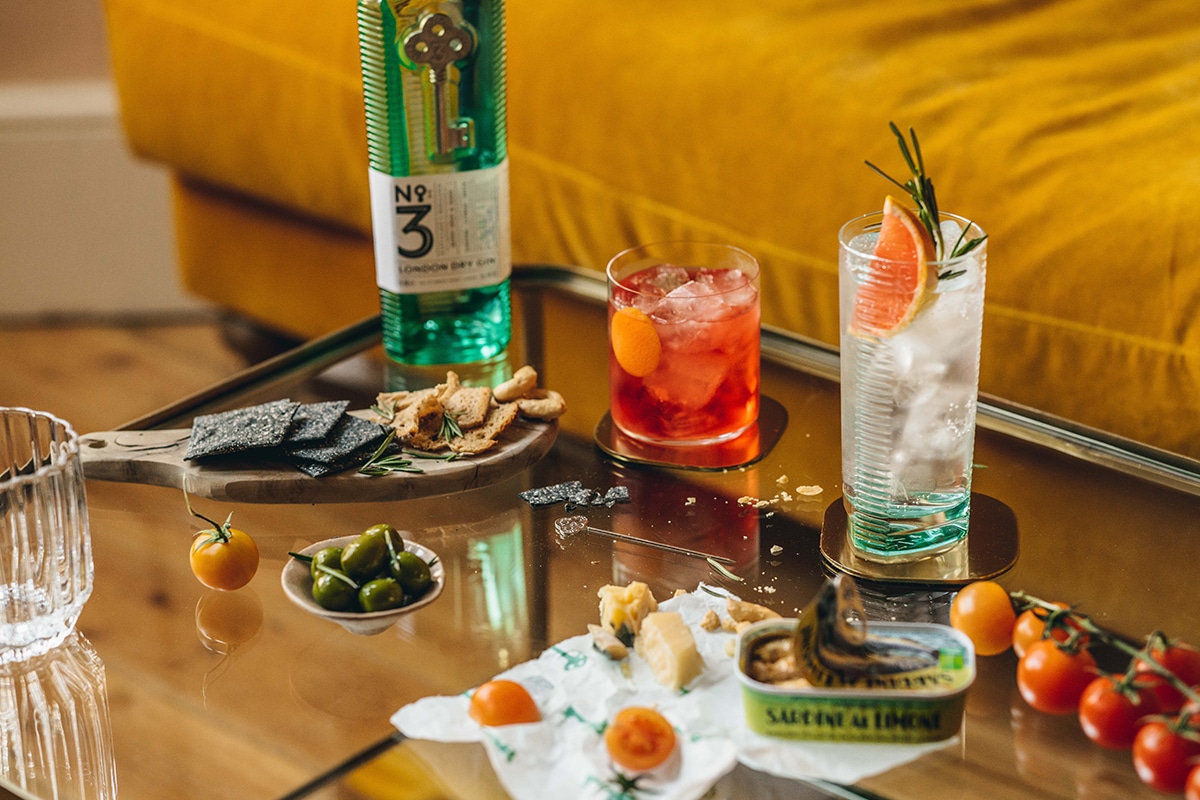 Powered by the pursuit of perfection, No. 3 London Dry offers an exceptional balance of three key flavours: juniper, citrus, and spice. Juniper and its piney essence kicks in right away and comes supported by notes of warm cardamom, gingery coriander seed, and the aforementioned citrus and spice. Angelica root provides for a dry and earthy finish and helps the spirit retain its superb structure and balance. Every botanical is carefully sourced and expertly layered to create an outright symphony of unforgettable taste.
Impressive on its own, No. 3 London Dry is no less rewarding as the base ingredient in a creative cocktail. As we approach day 23,563 of lockdown, now is the perfect time to try out some tasty recipes and we're not just talking about ol' faithful aka gin & tonic. Guaranteed to please, each cocktail will also elevate your home bartending skills. All the non-alcoholic ingredients can be found at your local Woolworth's and you can buy the multi-award-winning No. 3 Gin at the nearest Vintage Cellars. Without further delay, here's how to perfect this flawless lockdown libation: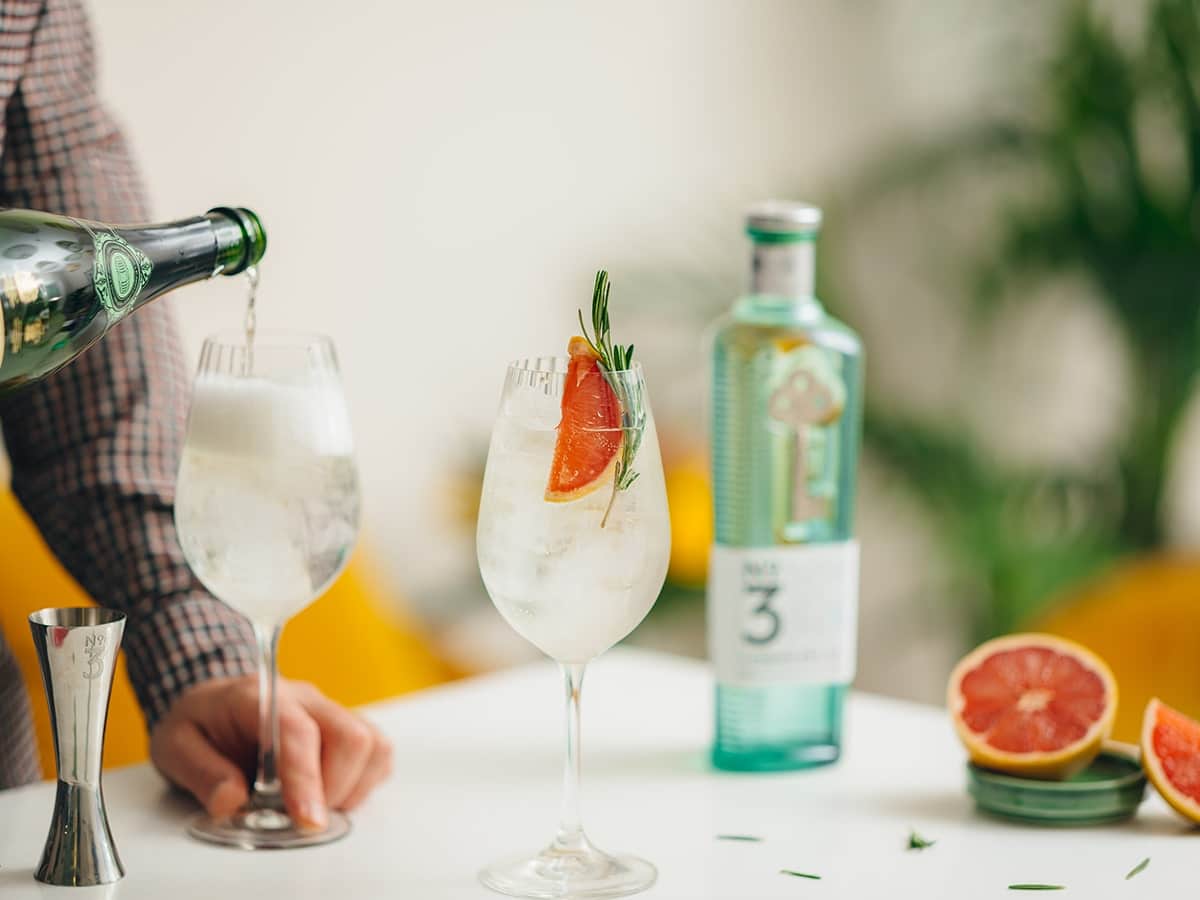 Spritz 2021
This levelled-up spritz makes for a lip-smacking alternative to the assumed Aperol Spritz. Sea salt helps build subtle complexity and lengthens the gin's natural spice flavours, whilst the rosemary garnish cultivates a wondrous aroma for a full sensory experience.
Ingredients:
45ml No. 3 Gin
100ml Dry Apple Cider (Brittany, Normandy, Suffolk)
30ml Soda
Pinch of Sea Salt
Garnish:
Ruby Grapefruit
Rosemary Sprig
Method:
Build in tall, ice-filled glass
Stir Briefly to combine
Garnish and Serve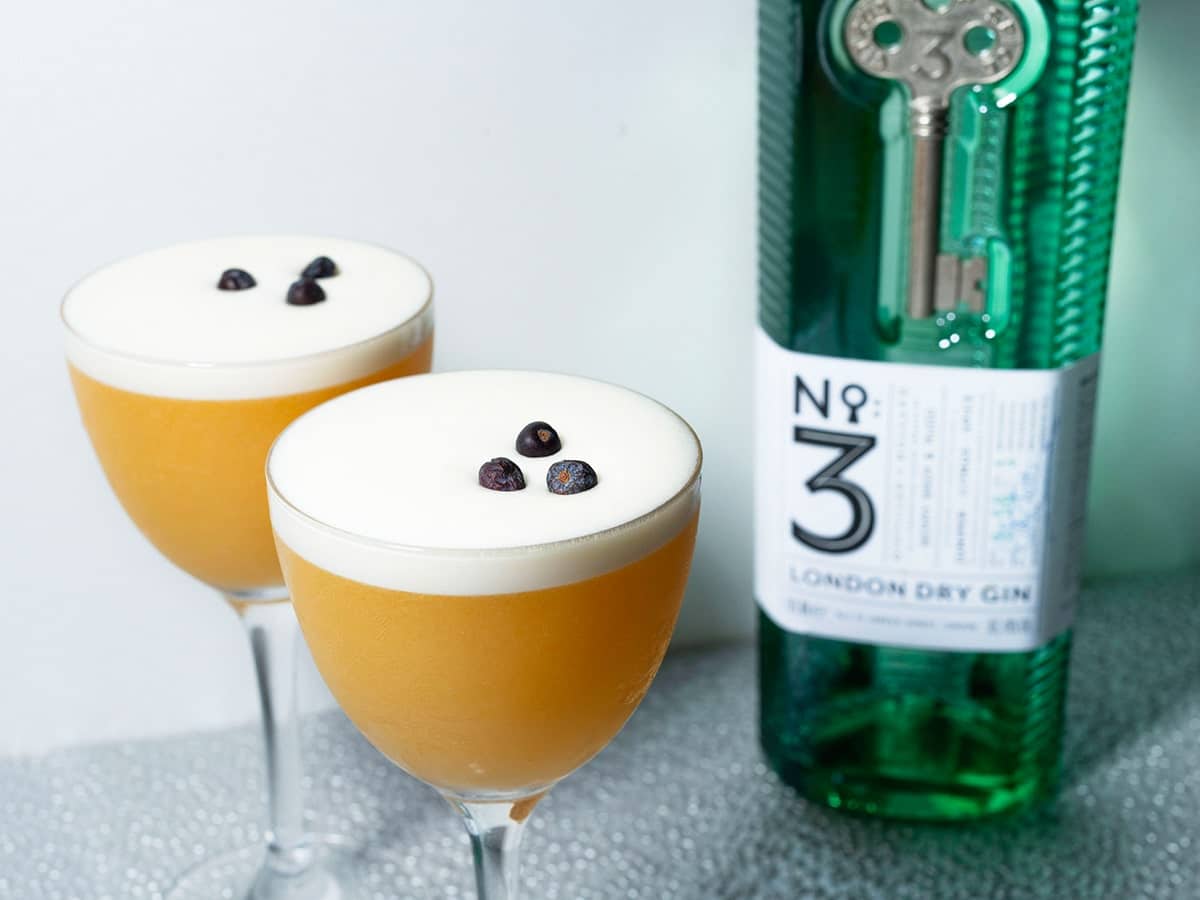 St. James Sour
A twist on the White Lady cocktail, the St. James Sour balances strong gin with sour and tart citrus, vinegar, and sweet nectar. Shaking with one ice cube helps emulsify the whites with the citrus, achieving a nice and foamy texture.
Ingredients:
50ml No. 3 Gin
10ml Fresh Lime
20ml Apricot Nectar
10ml Red Wine Vinegar
White of one egg (sub aquafaba for vegan serve)
Garnish:
Trio of Juniper Berries
Stone Fruit Segment
Method:
Add all to cocktail shaker with one ice cube and shake
Fill shaker with ice and shake again
Fine strain into chilled cocktail glass
Garnish and serve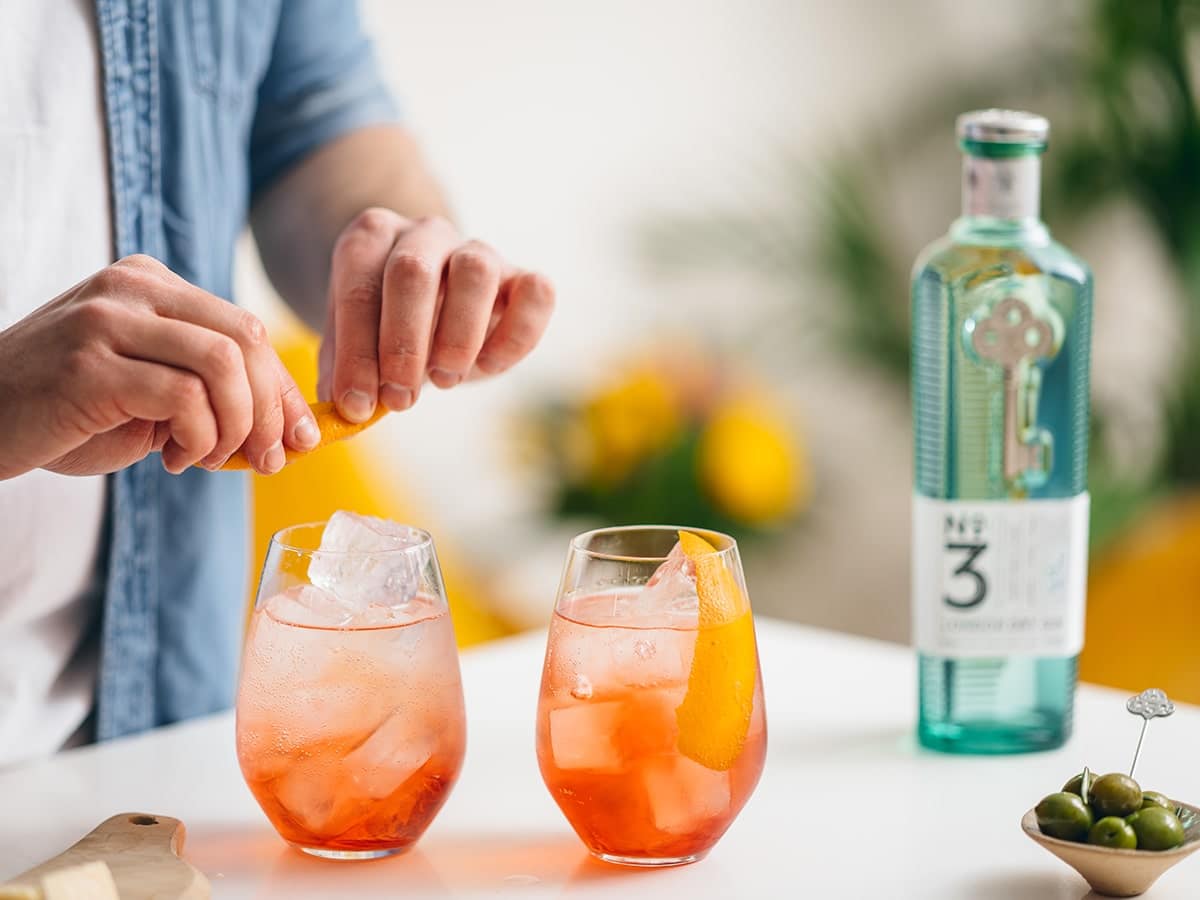 Botanicals x Roots
A more approachable nod to the big, bad Negroni, this nuanced cocktail uses Apera or sherry (in lieu of Vermouth) along with Aperol, i.e. Campari's sweeter little sister. Beetroot comes straight out of the old bartender's book of tricks, adding a touch of umami flavour and bold, brooding colour.
Ingredients:
30ml No. 3 Gin
30ml Demi-sec Apera
30ml Aperol
5ml tinned Beetroot Juice
Garnish:
Thinly Sliced Orange Peel
Method:
Add all to mixing glass
Stir to chill
Strain into a rocks glass over fresh ice
Garnish and serve
Backed by expert craftsmanship and every conceivable form of acclaim, No. 3 London Dry will take your next cocktail experience to sensational new heights. If the recipes listed above are a bit too complicated for your taste, you can always stick with the trusty G&T with Ruby Grapefruit and rosemary, or a classic martini. Prepare to relish every sip as waves of balanced botanicals roll over your palate, joined by whatever additional ingredients you bring into the fold. In these small moments, lockdowns aren't such a bad thing after all. That's the power of the mighty No. 3. Pick up a bottle at the nearest Vintage Cellars.