Miller Toasts the High life with Champagne-Sized Bottles
Miller High Life earned the moniker "The Champagne of Beers" years ago, but last year the budget lager lived up to its name by coming to market in a Champagne-sized bottle. For the 2019 year, the bottles were only available in select locations, but those locations sold out quickly, and that prompted Miller to bring the promotion back this year, but rather than limiting it to just a few, select places, the champagne-sized bottle will be available nationwide. In fact, some locations will even feature special vending machines offering the bottle.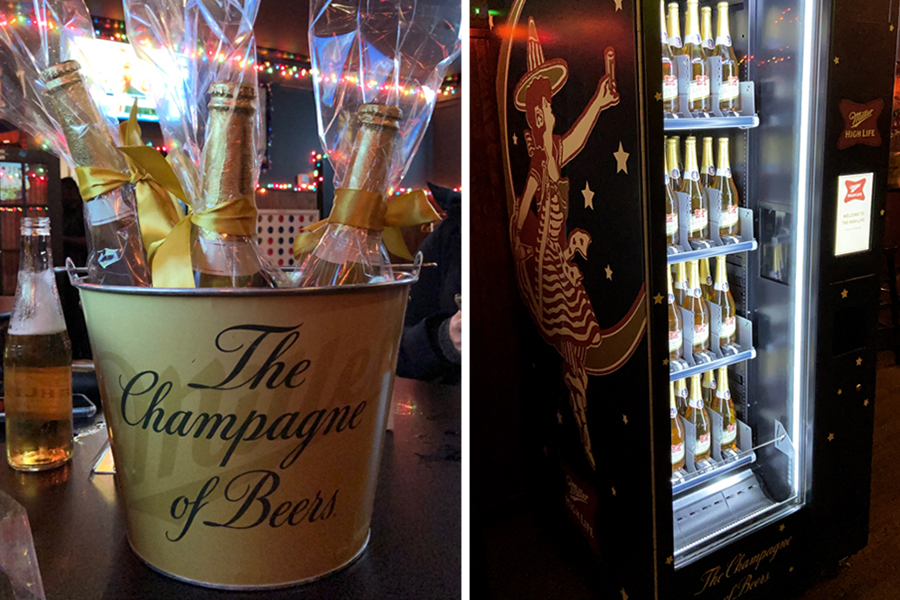 Even with the expanded market, however, Miller will be keeping this offering as a limited-edition product. While the bottle may be bigger, the label is staying pretty much the same, though there will be "The Champagne of Beers" in raised letters on the bottle and the neck will be wrapped in gold foil witht eh Girl in the Moon Logo. The bottles look to repeat their performance from last year. In fact, Miller representatives counsel to buy one early if you want one at all. "People are pumped when they see them, and it makes them want to go out and buy a couple. As soon as these bottles start hitting the floor, we see a ton of excitement and a flood of photos on social media," says Nigel Jones, the marketing manager for the Miller family of brands. "The rule of thumb is that if you see it once, jump on it because it tends to sell out quickly."
The tactic, aside from being a novel idea to attract customers, was also meant to take on more traditional offerings for the holiday season. "Even though beer remains the top-selling category over the holiday season," says Jones, "wine and spirits have an outsized influence at retail. Our champagne bottle program opens that door and gets us on the floor during time of year when we weren't really getting there before." If there are any bottles left, you can expect to pay around $3.49.