If you grew up in certain parts of the world, Mount Gay Rum was something of a staple in your parents' liquor cabinet. Perched between Johnnie Walker Red and Kahlua, the brand's signature bottle—featuring the island of Barbados—may very well be ingrained in your memory. As a result of this relative ubiquity, you might assume that they've been playing it safe over the past few years, sticking to what they know while releasing the occasional one-off. You assume wrong.
Building upon a long-running tradition of excellence, Mount Gay has been making serious moves. In fact, they recently underwent an entire facelift and entered the premium category along the way. That's opened the door for a number of downright rewarding expressions, each of which draws upon the kind of craftsmanship that only centuries of experience can provide. Let's not forget that this distillery was founded all the way back in 1703. Located on the northing tip of Barbados, they continue to occupy the same plot of land as their distinguished founders.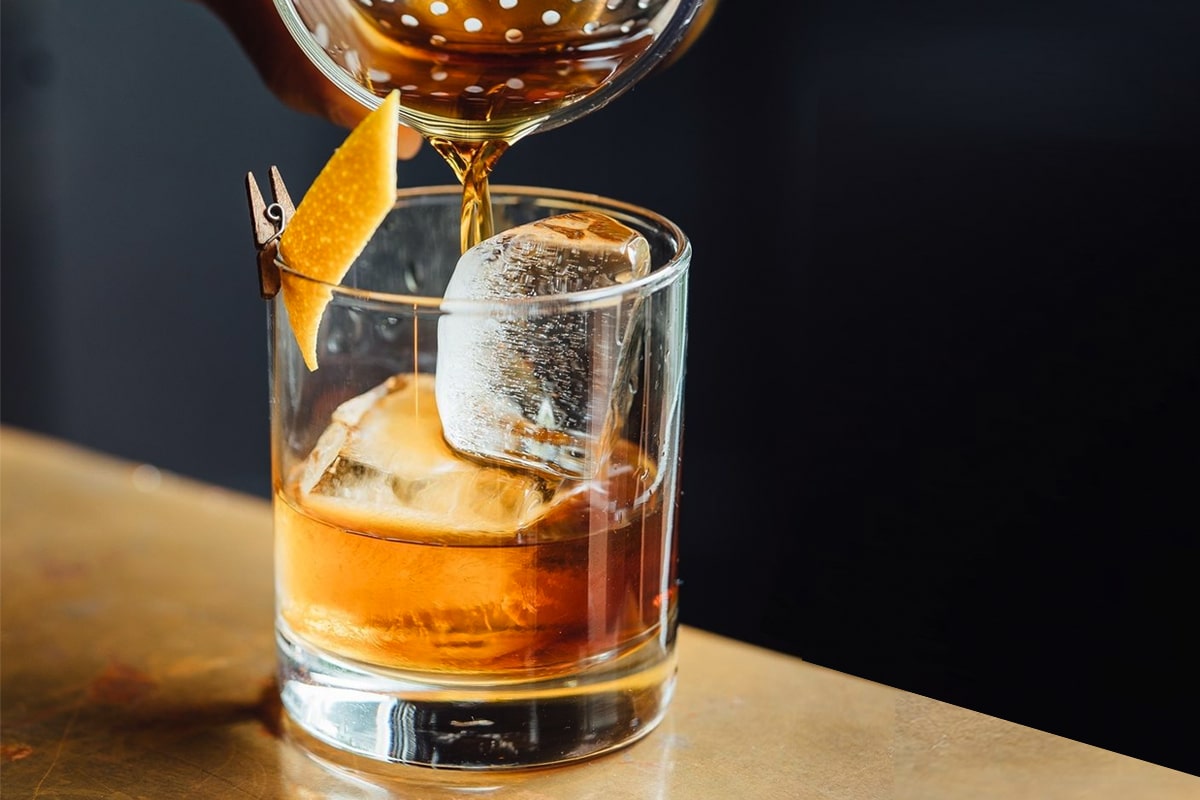 Not only that, but Mount Gay has been using the same well for over 300 years. That gives them prime access to their own source of pure Barbadian water, which is drawn upward from the coral caves resting hundreds of feet below their property. Then we have the hand-selected Barbadian and Caribbean sugarcane that makes their product—it's harvested and refined into peak-grade molasses. Next comes two unique types of fermentation and distillation, making use of quality equipment and the natural terroir alike.
Put simply, Mount Gay are absolute masters of Bajan rum and the ideal brand to spread their proverbial wings. With the introduction of new expressions comes a host of new core flavours and potential cocktails. Whether you're a seasoned sipper or curious novice, now is the time to pick up some of what this brand is throwing down. That includes the following four statements: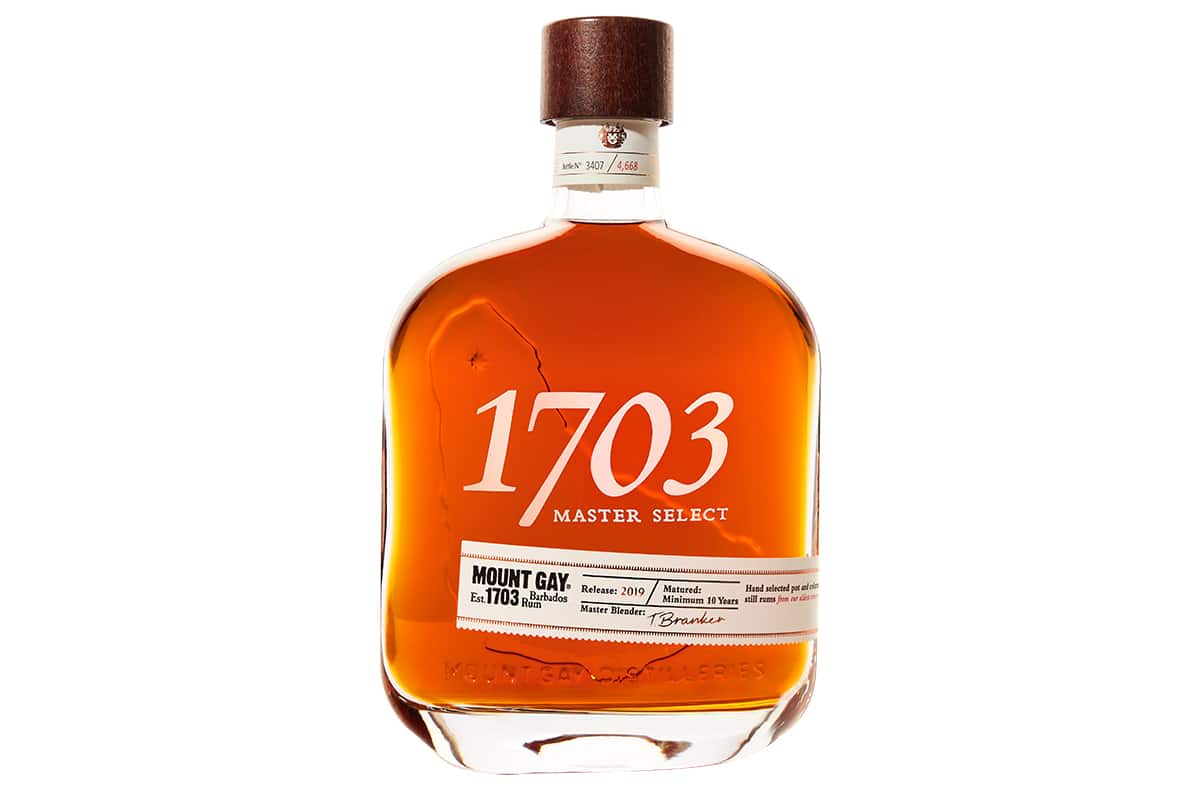 Mount Gay 1703 Master Select
Available in limited supply, 1703 Master Select is like an all-star game of flavour in your mouth. Every year, the brand sets aside the best rum and then blends the results to form this knockout expression. Aged in American oak barrels, it offers rich aromas of banana, mocha, vanilla, and fruit. Next comes the impeccably balanced taste of raisin, toast, and spice, which trails out on a long and delicate finish. Try this one neat and prepare to savour every sip.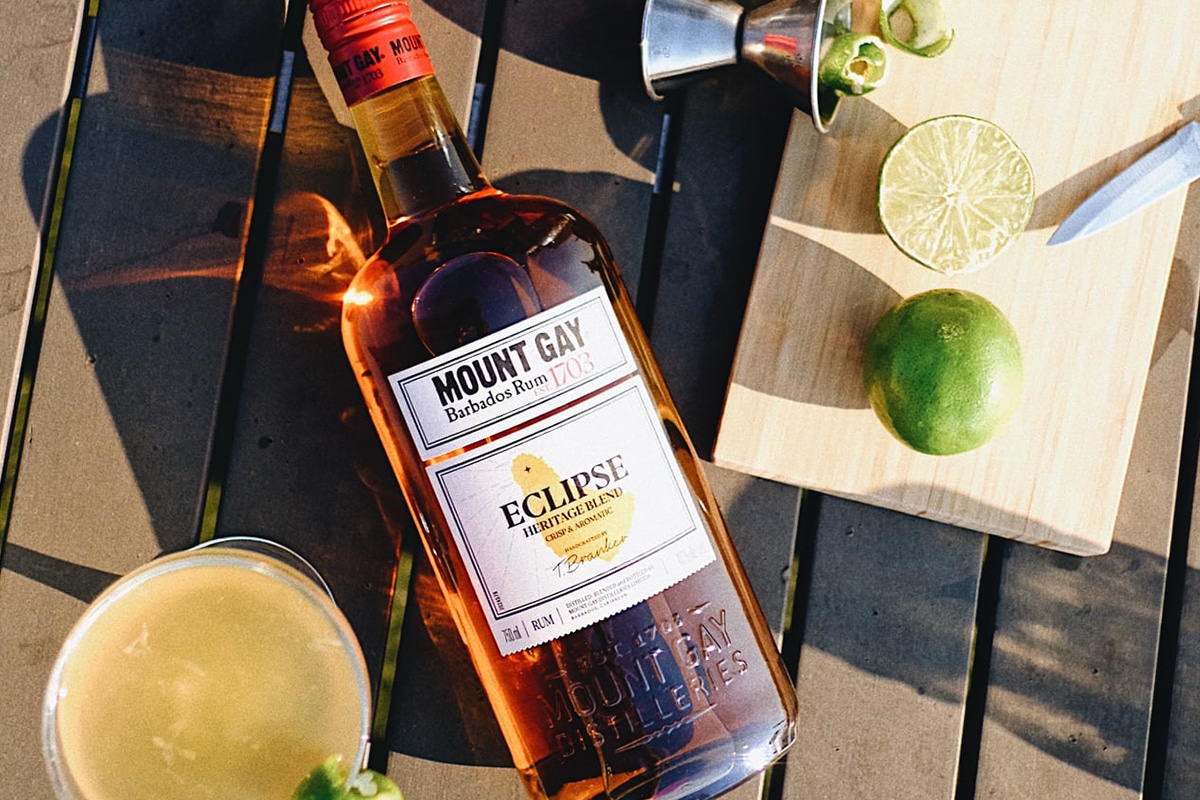 Mount Gay Eclipse
A quintessential expression, Eclipse puts everything we know and love about Mount Gay Rum in one place. Distilled in both traditional column and double retort pot stills, each batch is then aged in charred ex-American whiskey barrels. The nose brings forth a distinctive blend of banana and vanilla, with undertones of caramel, soft fruit, and spice. Expect light to medium texture and a mildly oaky taste with burnt elements and a classic character. While perfectly enjoyable on its own, this one also makes for an excellent cocktail ingredient.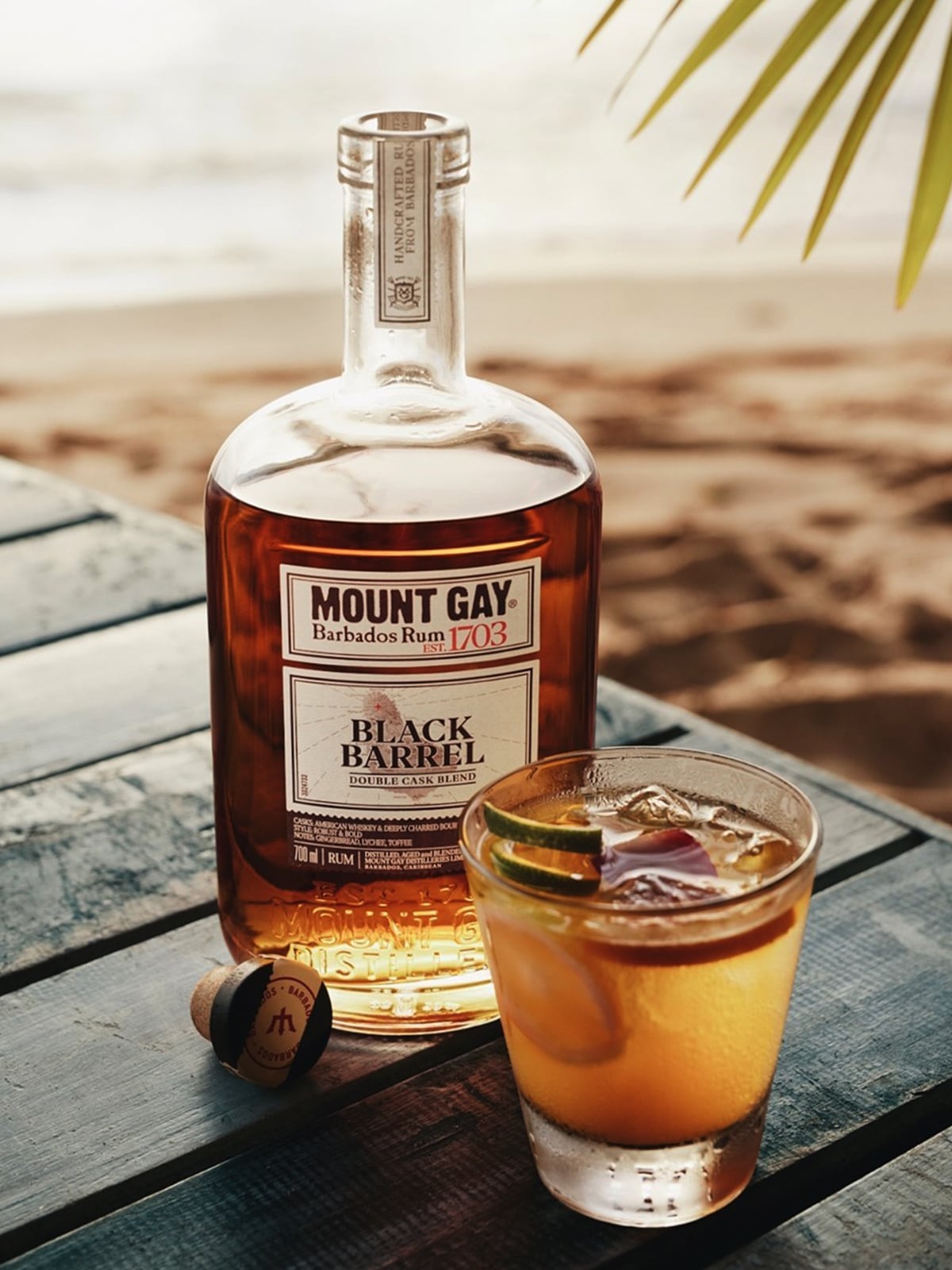 Mount Gay Black Barrel
Firing on all cylinders, Black Barrel represents a blend of bold and aromatic rums, which are matured in ex-American whiskey casks and then finished in heavily charred ex-bourbon casks. Oak, butter, fruit, and spice come through on the nose and give way to a warm body of gingerbread, lychee, and toffee. This double cask blend performs a deft balancing act between various temperaments and is all the more versatile as a result. You just never know what the next sip will bring. Naturally, it's also the base ingredient for some delicious cocktails.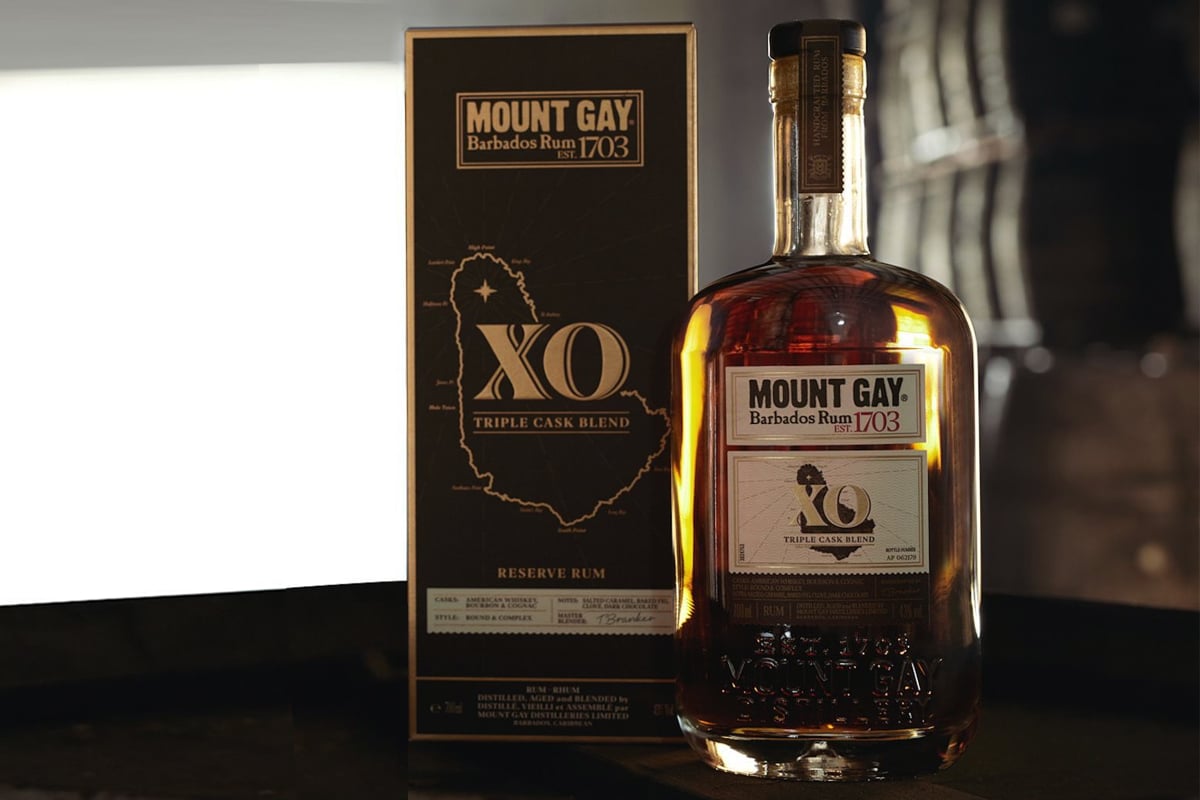 Mount Gay XO
Triple-matured in American whiskey, bourbon, and cognac casks, XO (i.e. "Extra Old") is every bit as nuanced and complex as one might hope or expect. The small-batch reserve rum opens on a nose of vanilla, oak, and spice, before unleashing the wondrous taste of salted caramel, baked fig, clove, and chocolate. A conspicuously long and creamy finish travels from your taste buds down to your toes, as certain flavours linger on the palate. If you're going to use this one in a cocktail, make it something spirit-forward like an old-fashioned.
Here in Australia, rum often plays second fiddle to other spirits like gin or whisky. By expanding upon their established repertoire, Mount Gay is hoping to turn you on to their glorious product in all its potential. Pick up one of the new expressions to see what centuries of Bajan craftsmanship tastes like. And don't forget to help yourself to the occasional rum cocktail. You may soon be wondering what took you so long.