Mr Black Ends Your Day with a Coffee Negroni
Tom Baker and Philip Moore are two Sydney residents who are self-professed lovers of "all things coffee and drinking." In 2012, the duo had a vision to make coffee a drink to be enjoyed in the evening, so they launched a cold press coffee liqueur brand called Mr Black. "In Australia we love coffee and we love drinking," Baker says, "but no one has put the two together." Baker and Moore have now landed on a way to make that combination available as a cocktail in a bottle with their Coffee Negroni.
You'll also like:
Big Lez x Tooheys Extra Dry Embrace the Ordinary
Post Malone Might Be Launching the World Beer Pong League
The Best Whisky Sour Recipe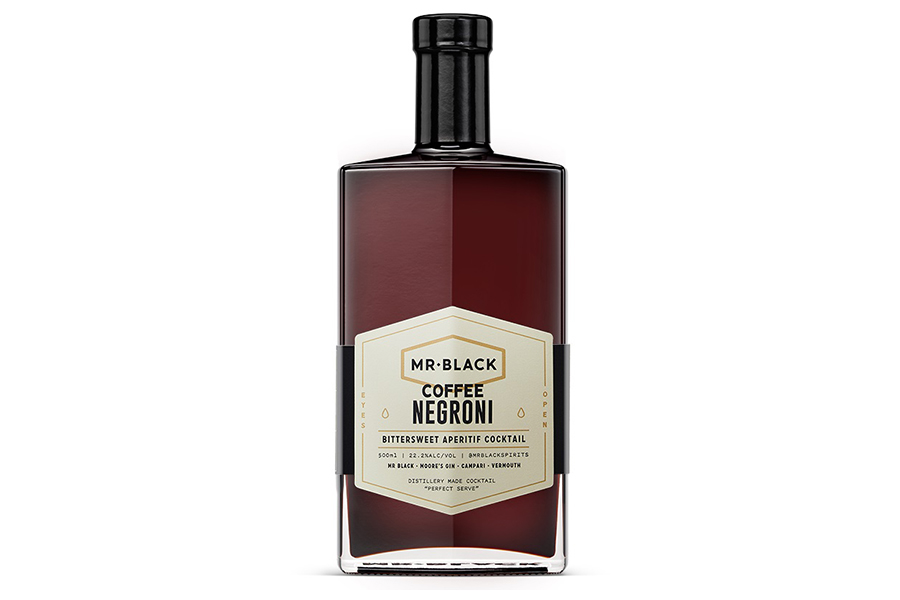 To create a coffee liqueur, you start with using different coffee beans that are selected based on their flavour and their ability to chill together. For the Coffee Negroni, Mr Black chose three different beans. The first is a Brazilian Arabica bean that brings a traditional French roast that is lighter than a contemporary roast and offers a fresh flavour. The second bean is an Ethiopian djimmah that grants a medium roast with fruit, toffee, and chocolate flavours. The final bean is Papa New Guinea bean that has a citrus flavour similar to orange marmalade. These beans go through a cold-extraction process at very low temperatures, creating a brew that is less acidic and doesn't have any artificial flavours or preservatives added in. Once the brew is ready, it's blended with Moore's Day Gin, Campari, and sweet vermouth. The resulting drink is bitter and sweet, with a kick courtesy of the coffee.
"You'll be hard pressed to find a more appropriate drink to say goodbye to your day and hello to the evening," says Mr Black. "The perfect sundowner," Mr Black Coffee Negroni is bottled at 22.2 per cent ABV and comes in a 500ml bottle. It is recommended that the drink be served over a big ice cube with a garnish of citrus twist. Mr Black Coffee Negroni is priced at $49.
You'll also like:
These Aussie Coffee Pods are Fuelling Green Power for the Grid
11 Best Rooftop Bars in Canberra
The Best Whisky Sour Recipe