Mumm Changes the Face of Champagne for Today's Revellers
Mumm Grand Cordon wants to remind you that the party starts when the champagne is popped. The French label's best-selling bubbles Mumm Cordon Rouge scored a sleek, new bottle design that makes it even more appealing and the Maison impressed punters by throwing a massive celebration for the Spring Racing Carnival and Melbourne Cup Day.
Mumm Cordon Rouge provides a distinctive drink with confident freshness. What's more, the bottle was recently updated by removing the front label and instead, a genuine red ribbon is indented into the glass to represent the Mumm signature sash. To complement this new feature, the gold G.H.Mumm logo and eagle emblem are printed directly onto the glass for a touch of modernity.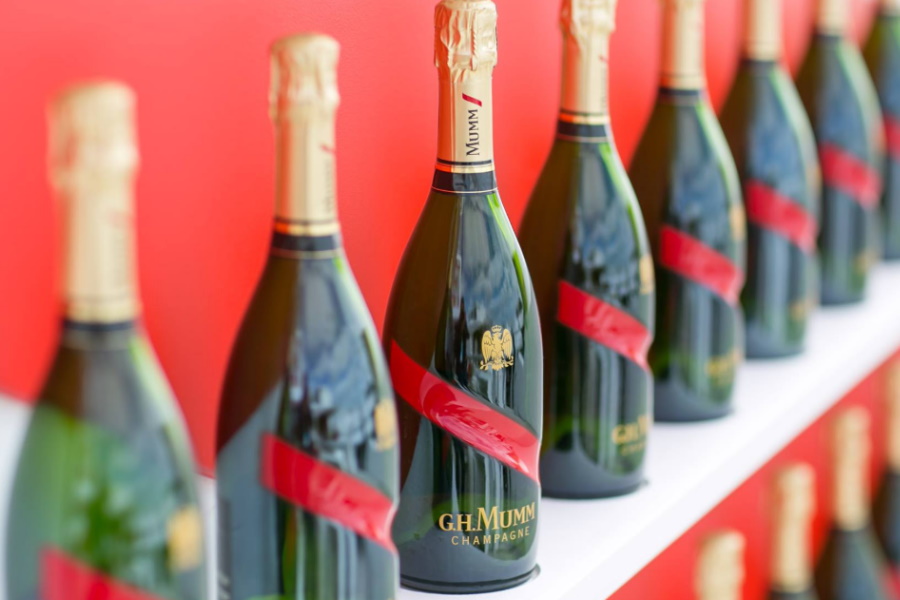 More recently, the label took over The Birdcage, one of the Melbourne Cup Carnival's most coveted destinations. The invite-only party hub was dubbed "Maison Mumm Hotel."
Track superstar Usain Bolt and Aussie supermodel Rosie Tupper, lead the collective of famous faces and celebrated the race that stops the nation within the luxury marquee of five-star experiences.
Inside a secret suite, invite-only guests enjoyed a taste of Mumm's RSRV collection, which is usually reserved for friends and family of the champagne house. Celebrity chef Dan Hong designed an RSRV exclusive menu with each dish created to match the cuvées perfectly.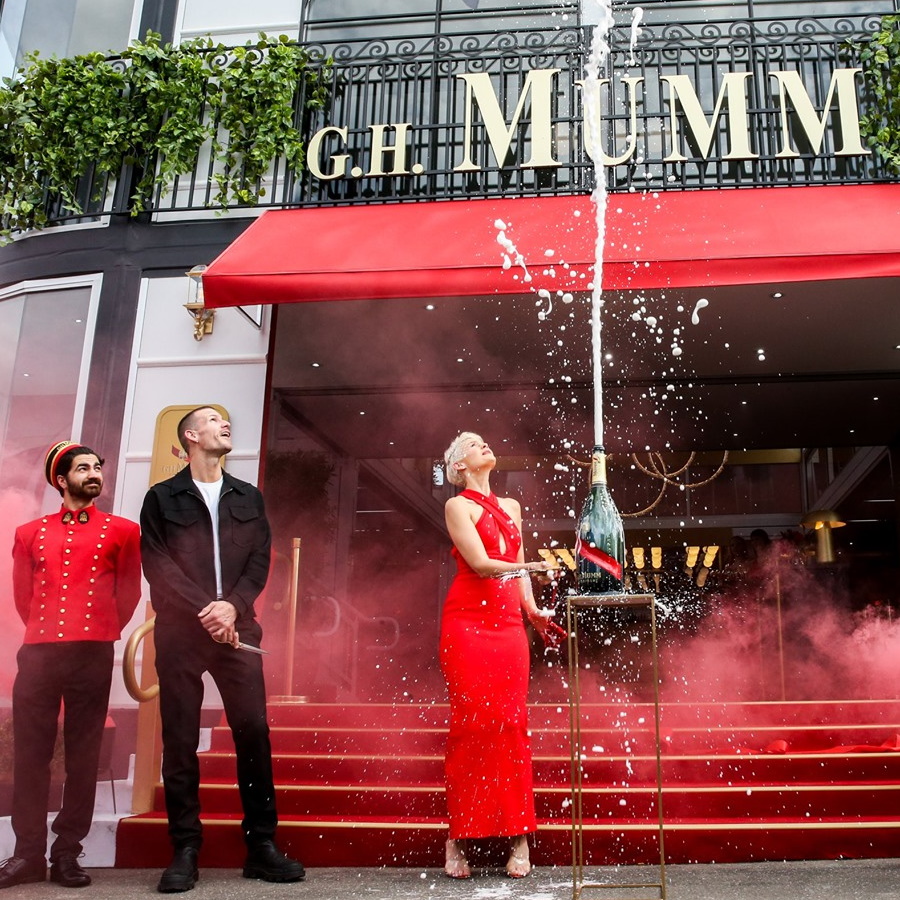 "The Maison Mumm Hotel channels some of the world's most exquisite hotels and retail boutiques for its avant-garde style and passion for detail to ensure no element of guest experience or innovation is overlooked," said Eric Thomson, the Mumm Marketing Director for Australia.
"It was fantastic to see our guests, including Usain Bolt and Rosie Tupper, today enjoying the attention to detail throughout."
Mumm Grand Cordon has just been the official champagne of the Melbourne Cup Carnival for the tenth year running. Racing and fashion fans can enjoy a glass or two as the marquee celebrates Oakes Day in Melbourne.