Nespresso Brews Limited Edition Costa Rica Coffee Pods
Nespresso has launched a new pod that takes coffee drinkers on a journey to Costa Rica's lush green landscapes and bubbling natural volcanic spring water. The limited edition Master Origin Costa Rica celebrates the country's rich expertise in producing some of the world's finest coffee beans. Nespresso Master Origin Costa Rica is available now across Australia and comes in a sleeve of ten pods for AUD$9.50.
Master Origin Costa Rica uses locally grown Arabica coffee beans handpicked from the Central Highlands, then soaked for 12 hours in natural hyperthermal mineral water at temperatures ranging from 65-70C. This unique process is said to cleanse the beans and enhance their finest characteristics, creating a perfectly balanced taste.
Talking on the limited edition blend, Nespresso's Coffee Ambassador Mitch Monaghan said: "Our goal was to offer Australians a unique coffee experience from Costa Rica to be enjoyed at home."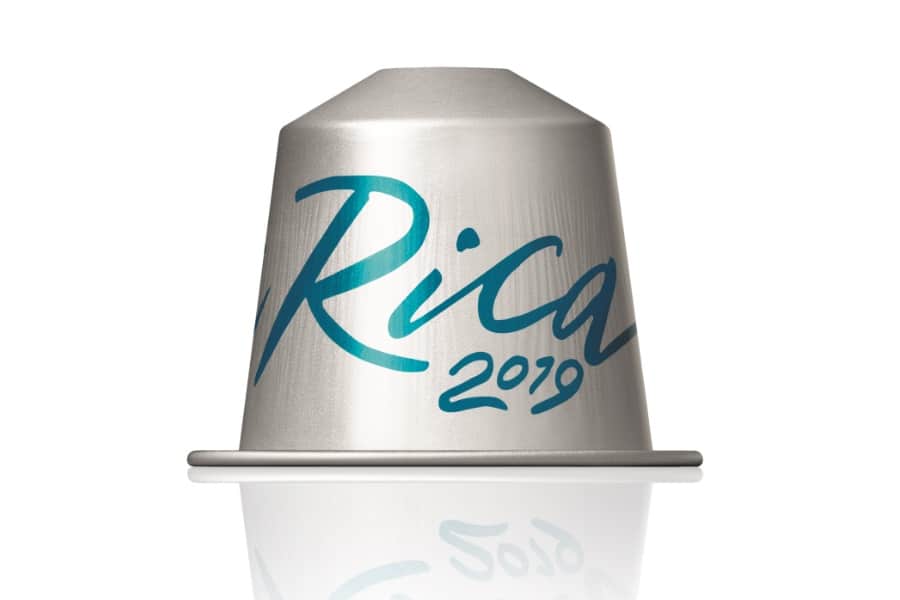 "We have sustainably sourced coffee from Costa Rica for a number of years, but never like this. We are extremely excited to be able to offer our customers a beautiful coffee that is both rich in history and flavour."
This latest Nespresso offering is harvested through the brand's AAA Sustainable Quality Program where it partners with local farmers from a range of countries, ensuring the most sustainable and ethically sourced coffee is produced.
The new limited edition joins the broader Master Origin collection which includes a range of seven coffees from the forested mountains of Sumatra through to the highland vales of Nicaragua. The limited edition Master Origin Costa Rica coffee is available now in store and online via the link below.