How This Distillery Became One of Australia's Best Gin Makers in Just Four Years
In Partnership with Never Never Distilling Co
The story of Never Never Distilling is the story of three close friends whose paths intertwined four years ago. United by a love of gin, they kicked off their operation in a shed approximately 16 square metres in size. What began in that cramped shed has since become one of the best gin producers in all of Australia and the #10 Hottest Global Trending Gin Brand (Drinks International 2022), to name just one of their many awards. Meanwhile, they're still just getting started.
What makes Never Never Distilling such a powerhouse producer? It all boils down to juniper, i.e. gin's most essential botanical. From the very beginning, the co-founders retained a laser-like focus on this particular ingredient, which lends their popular spirit an abundant flavour profile. With more flavour comes more nuance and better overall quality, hence the robust character of their London Dry-style expressions. Perfect for G&Ts or classic cocktails, Never Never Gin is similarly rewarding when sipped neat or in a traditional martini. It's then no wonder that the brand is taking off across Australia at such a meteoric rate.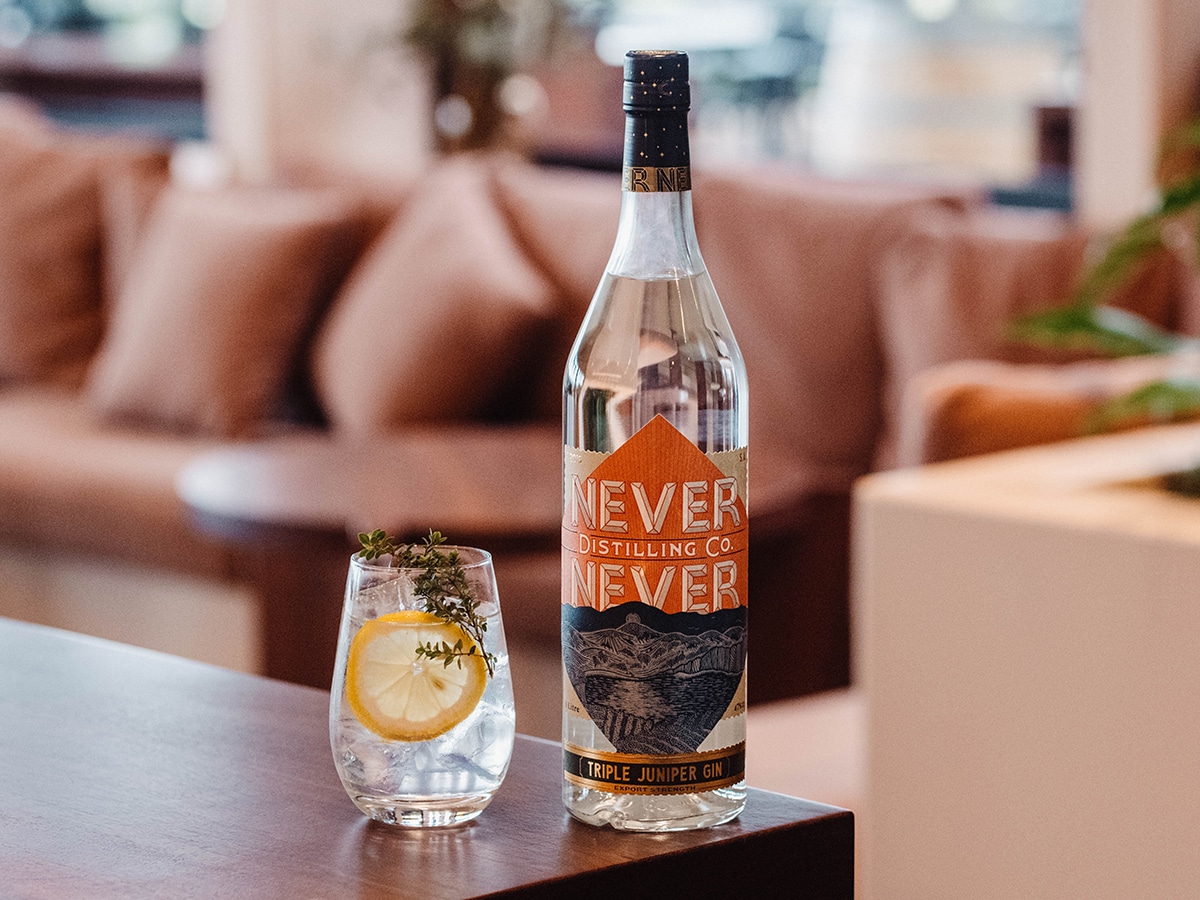 Never Never Distilling currently offers a core range of five signature expressions, each one uniquely delicious in its own way. All the true gin lovers out there owe it to themselves to pick up a bottle of Triple Juniper Gin Export Strength. The result of three different distillation processes, this botanical beast unleashes the full potential of juniper berry to reveal medium-level clouding and a bright, earthy character. An ABV of 47% means it's also higher in alcohol content than the standard high-quality counterpart, though no less rich or palatable.
In addition to juniper, Triple Juniper Gin Export Strength uses eight other botanicals—coriander seed, angelica root, orris root, lemon peel, lime peel, liquorice root, cinnamon, and Australian pepper berry—during production. Its fragrant nose brings forth aromas of pine, citrus, and Australian pepperberry spice. The taste goes big on notes of bright lemon, rich juniper, and earthy angelica, with undertones of cinnamon and pepperberry for added depth. Combine all that with a creamy and luxurious finish you're looking at a masterpiece of flavour, the kind that will make your next G&T or cocktail one to both relish and remember.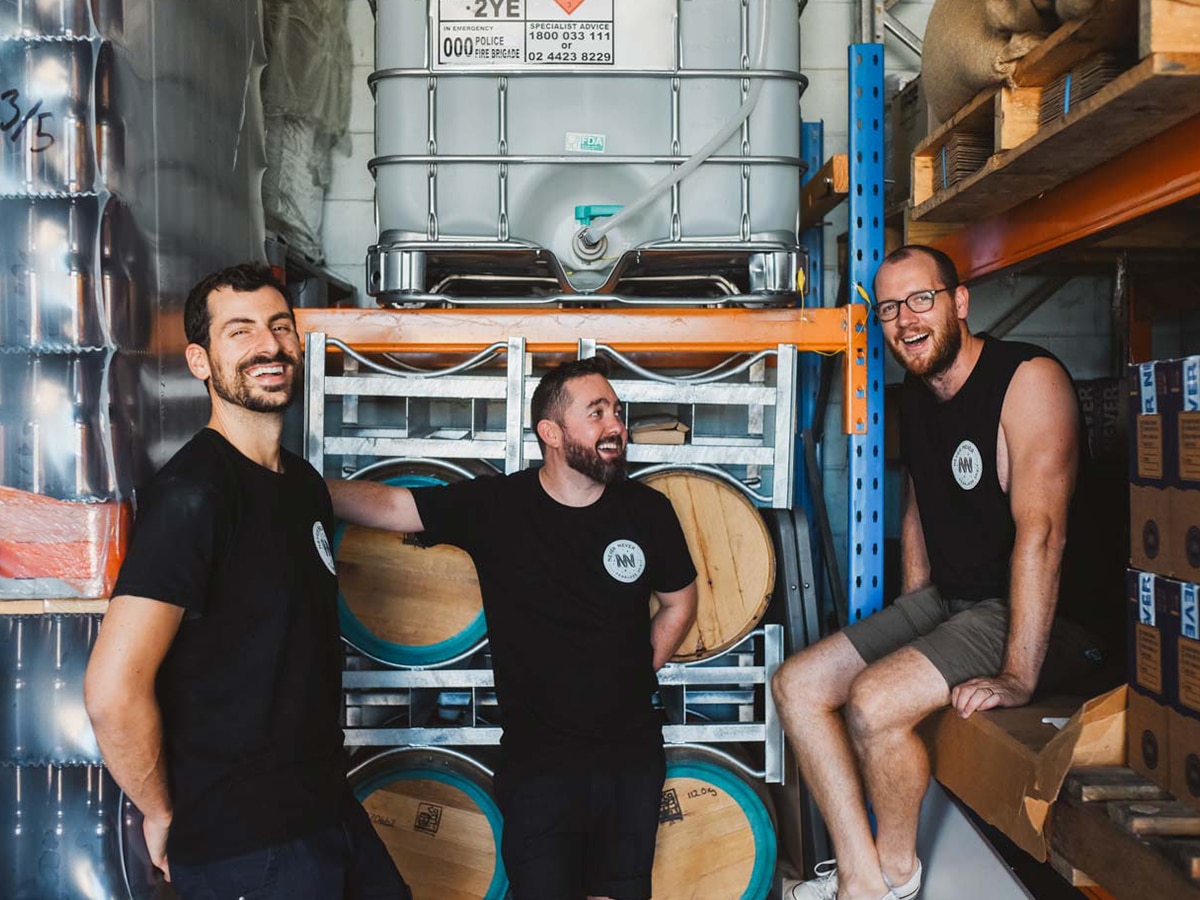 Of course, you're also welcome to take Triple Juniper Gin Export Strength on the rocks or neat. To behold the spirit in its purest form is to quickly understand why it took home the awards for Best Regular Gin and Double Gold at the 2020 San Francisco Worlds Spirits Awards, winning Double Gold again the following year. That's in addition to all the honours and awards that have been earned by the distillery itself, including the following:
Master Distiller of The Year – World Gin Awards – 2022
#100 Hottest Trending Global Gin Brand – Drinks International – 2022
#1 Australian Spirit Hottest 100 Aussie Spirit Countdown – Australian Bartender Magazine- 2020
Global Distiller of the Year – International Spirits Business Awards – 2021
Champion Australian Distillery – Australian Distilled Spirits Awards – 2021
Champion Australian Distillery – Australian Distilled Spirits Awards – 2020
Trophy – World's Best London Dry Gin – World Gin Awards – 2022
International Distiller of the Year Shortlist – International Wine & Spirits Competition – 2021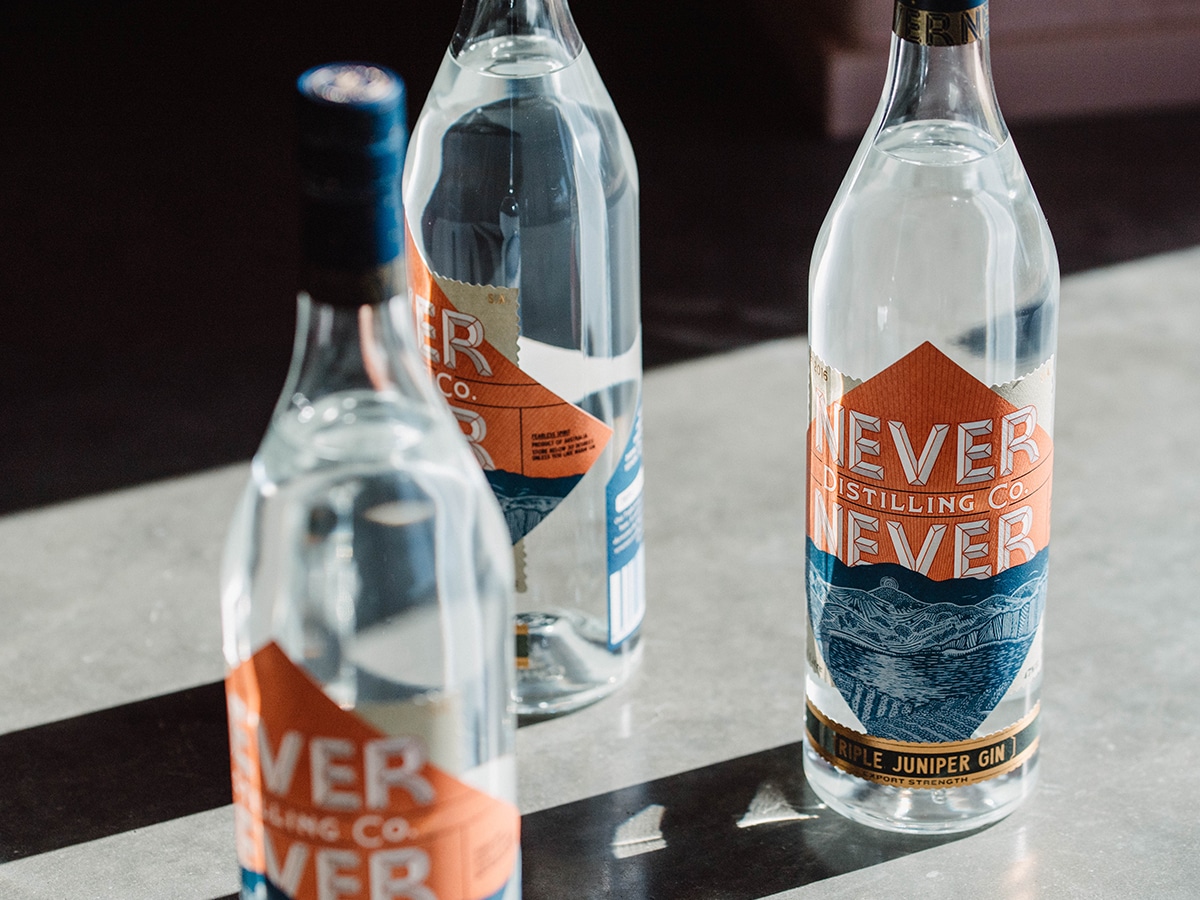 Three friends combined their passion for juniper-centric gin in a 16-square-metre shed and gave birth to a distillery. Here we are four years later and that same distillery has grown exponentially in terms of size, reputation, and accolades alike. You can now find Never Never's core range of award-winning gins nationwide either online or at select BWS, Dan Murphys, Vintage Cellars, Liquorland, and First Choice Liquor stores. Pick up a bottle to see what all the fuss is about. You'll be glad you did.