Never Never Brings Back its 'Most-Popular' Gin Ever
One tonne of anything sounds like a lot, but as it turns out one tonne of fresh Grenache fruit wasn't enough to get Never Never Distilling Co. through six months of its Grenache gin. After releasing their "fruit-forward gin" globally, the brand quickly sold out and had to shut things down in order to still have some gin to serve at its distillery door. This year it has learned its lesson, securing over 10 tonnes of McLaren Vale Grenache fruit to create the 2021 Ginache vintage. Blessed with the "spirit of wine country," this gin is ready for the world, with close to 20,000 bottles being produced.
You'll also like:
Wine and Whisky Meet for Lark Distilling's Ruby Pinot Cask
Koko Black x MODUS Choccy Stout is Perfect for Winter Hibernation
The Best Beers in Australia for 2021 Have Officially Been Named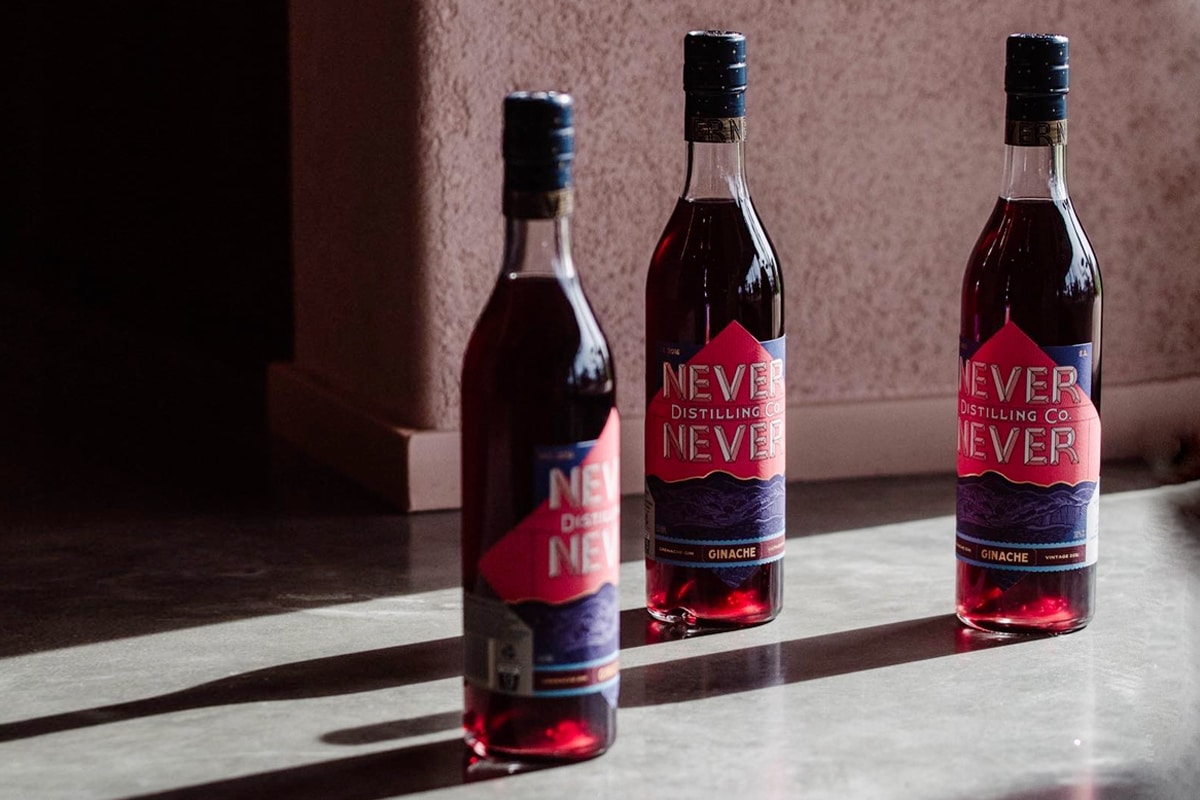 "We take our award winning Triple Juniper Gin and put it with luscious McLaren Vale Grenache fruit to make a product that's just a little bit different to some of the shiraz gin on the market at the moment," says Jessica Hodge, the distiller and qualified winemaker for Never Never. To create the Ginache vintage Never Never leaves the Grenache fruit to steep in their gin for up to a month before they express the skins and extract the final juices from the fruit.
This process gives the gin a red colour that turns into a bright hibiscus pink when you combine it with tonic or soda. The flavour is also unique, bouncing between bright raspberry and candied apple as it progresses through dark plum and cinnamon. The nose comes through with notes of fresh cherry and red berry. Never Never recommends drinking the Ginache vintage right away so that you don't lose out on the freshness of the flavour.
Ginache will now be a part of Never Never's core offering, joining the ranks of Triple Juniper Gin, Southern Strength Gin, and Juniper Freak Gin. Not only does this vintage represent wine country, it's also authentically Southern Australian, and Never Never is the first to bring this flavor to the world market. Hopefully 10 tonnes in enough.
You'll also like:
Wine and Whisky Meet for Lark Distilling's Ruby Pinot Cask
Koko Black x MODUS Choccy Stout is Perfect for Winter Hibernation
The Best Beers in Australia for 2021 Have Officially Been Named