Novo Fogo Points the Spirits Industry Toward a Sustainable Future
Operating in the heart of Brazil's Atlantic Rainforest, Novo Fogo distillery sits at a crossroads between various biospheres. It's here that mountain meets ocean meets forest, yielding exceptionally clean air and some of the world's most diverse sugarcane. Come harvest season, the brand expertly converts the juice from that sugarcane into a signature range of cachaças, i.e. the nation's foremost spirit. In the process, they've become the planet's only USDA-certified, 100 per cent organic zero waste, carbon-negative distilled spirits company. By the way, their product is quite delicious.
You'll also like:
Bushmills Unveils Never-Before-Sipped 'The Causeway Collection' Single-Malts
How To Start Your Own Tasmanian Whisky Label on a Budget
Lark's 'The Wolf' Release 2020 Makes a Strong Case for the Barrel Exchange Approach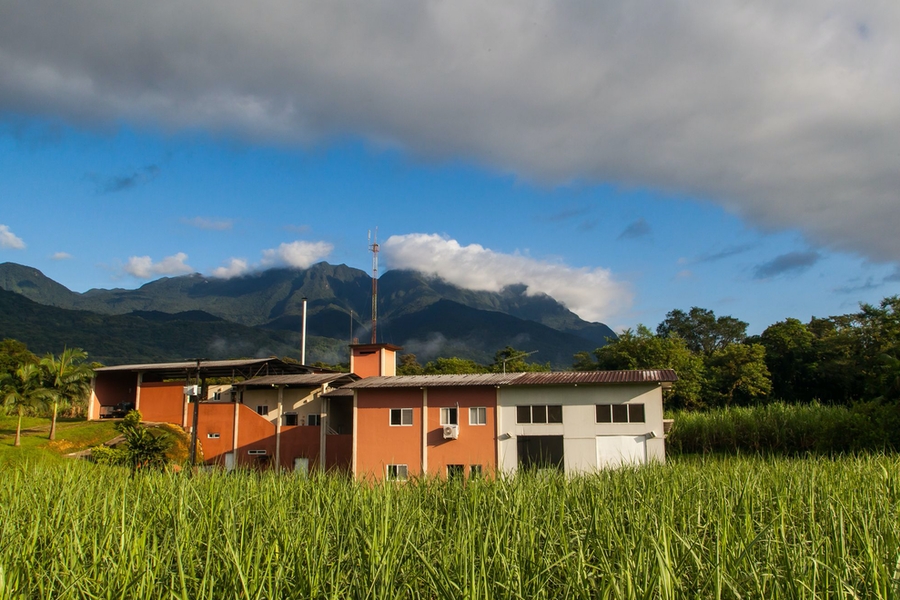 As a result of their unique location, Novo Fogo is bearing firsthand witness to a number of destructive forces. Between the effects of climate change and direct manmade interference, the coastal Atlantic Rainforest is now approximately 13 per cent of its original size. That same trend recently migrated to the Amazon Rainforest, which is still burning and also shrinking at this very moment. The cachaça industry itself—which has generated tens of thousands of producers throughout Brazil—is one of the many culprits behind this ongoing destruction.
It's then no surprise that Novo Fogo takes a hard line on purity and eco-friendliness alike. Hoping to inspire not just their fellow producers but the spirits industry at large, they often sacrifice profit for the sake of a cleaner future. That's not to say the brand isn't a success, rather that they're not seeking massive fortune as much as they are a sustainable business model in every respect.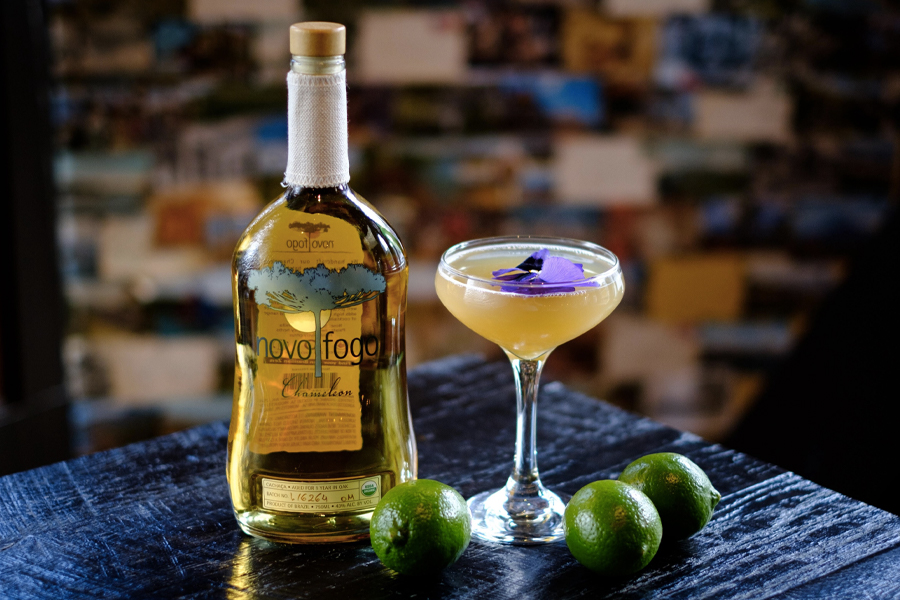 Sparing no creative idea, they employ natural tools like gravity in lieu of energy-sucking equipment and even fuel their boilers using sugarcane pulp (a byproduct of the juice extraction process). In partnership with third-party land stewards, the brand also supports a massive tree-planting initiative, also known as 'The Un-Endangered Forest.'
Then we have the cachaça itself, which is handcrafted to the highest standards. Using local sugarcane, traditional methods, modern equipment, zero chemicals, and as many recycled materials as possible, Novo Fogo has arguably become the world's best-known purveyor of this particular spirit. Their flagship expression is a silver cachaça and it's aged inside stainless steel tanks for a minimum of one year. Sip it neat or mix it with lime juice and sugar for a delicious caipirinha, Brazil's national cocktail.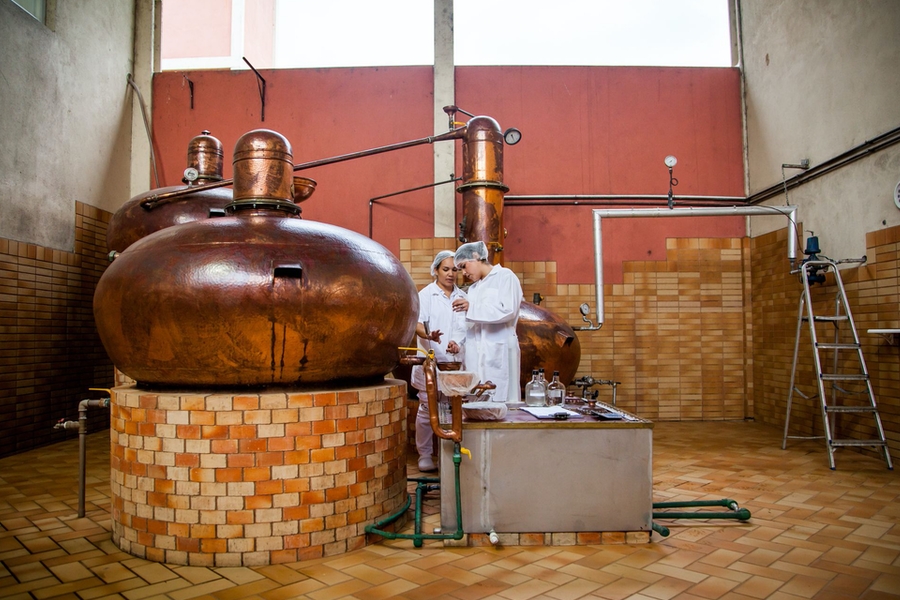 Branching out from there, the brand oversees a range of core spirits, two-wood statements, and single-barrel releases. Some are aged in re-toasted American oak barrels while the rarer stuff sits inside native Brazillian wood. Retaining their core values, Novo Fogo uses the Brazilian wood sparingly and only when they can verify that it was legally, ethically, and sustainably sourced. Despite all this painstaking effort, the distillery manages to keep their product affordable and readily available in certain parts of the world.
Meanwhile, harder-to-find releases like Gracioso or Tanager offer the same levels of character and depth as high-end aged tequila or an acclaimed bourbon, albeit with starkly different qualities. The brand is also diving into the canned cocktail market to delicious results. At the same time, they're planting trees, producing zero waste, and coming up carbon negative. Call it a promising glimpse of things to come and a tasty one too.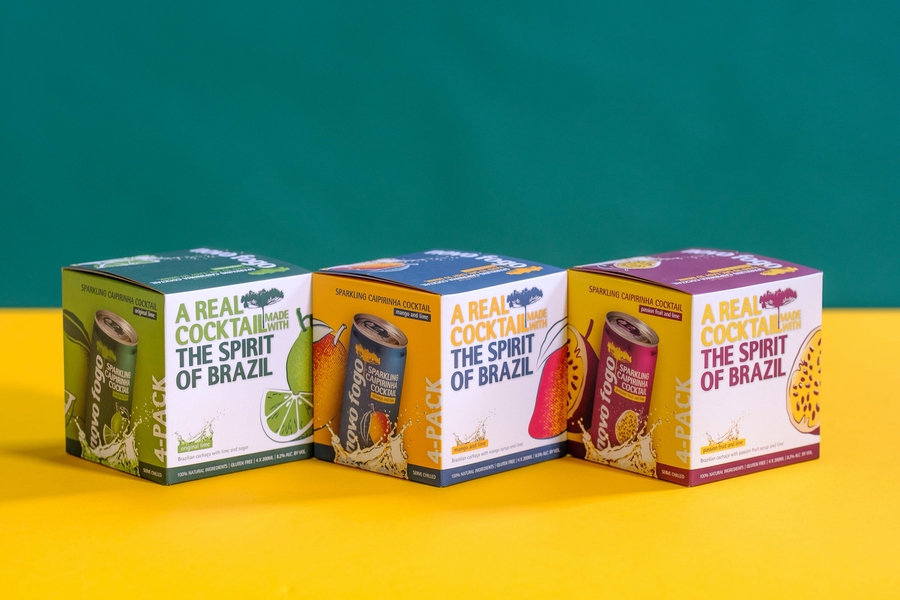 Caipirinha Recipe:
2 oz Novo Fogo Silver Cachaça
half a large lime (pith removed, sliced)
1 heaping tbsp of ultrafine sugar
Directions:
muddle the lime and sugar together in a glass jar
fill the jar with ice
add the cachaça
put the lid on
shake the jar until the liquid is completely opaque
add a fruit garnish (kiwi, berries, etc) if you so desire
drink and enjoy
You'll also like:
Bushmills Unveils Never-Before-Sipped 'The Causeway Collection' Single-Malts
How To Start Your Own Tasmanian Whisky Label on a Budget
Lark's 'The Wolf' Release 2020 Makes a Strong Case for the Barrel Exchange Approach