The World's Oldest Whiskey is Up For Auction
Whiskey dons will tell you that age isn't a true indicator of quality, and by reaching for the oldest bottle on the shelf, you may be depriving yourself of something far more interesting. That's certainly not the case with this story. Auction house, Skinner is preparing to list a bottle of Old Ingledew Whiskey, currently believed to be the oldest whiskey in existence. And the story of how it came to be is equally as impressive.
Carbon 14 dating conducted in 2021 in collaboration with the University of Georgia indicates, with the highest probability, that the spirit was produced between 1762 and 1802, a statement that was backed up with high probability by the University of Glasgow. If that is the case, the bottle of Old Ingledew Whiskey would sit smack bang in the middle of The Revolutionary War of the 1770s and the Whiskey Rebellion of the 1790s, making it a drinkable time capsule of days gone by.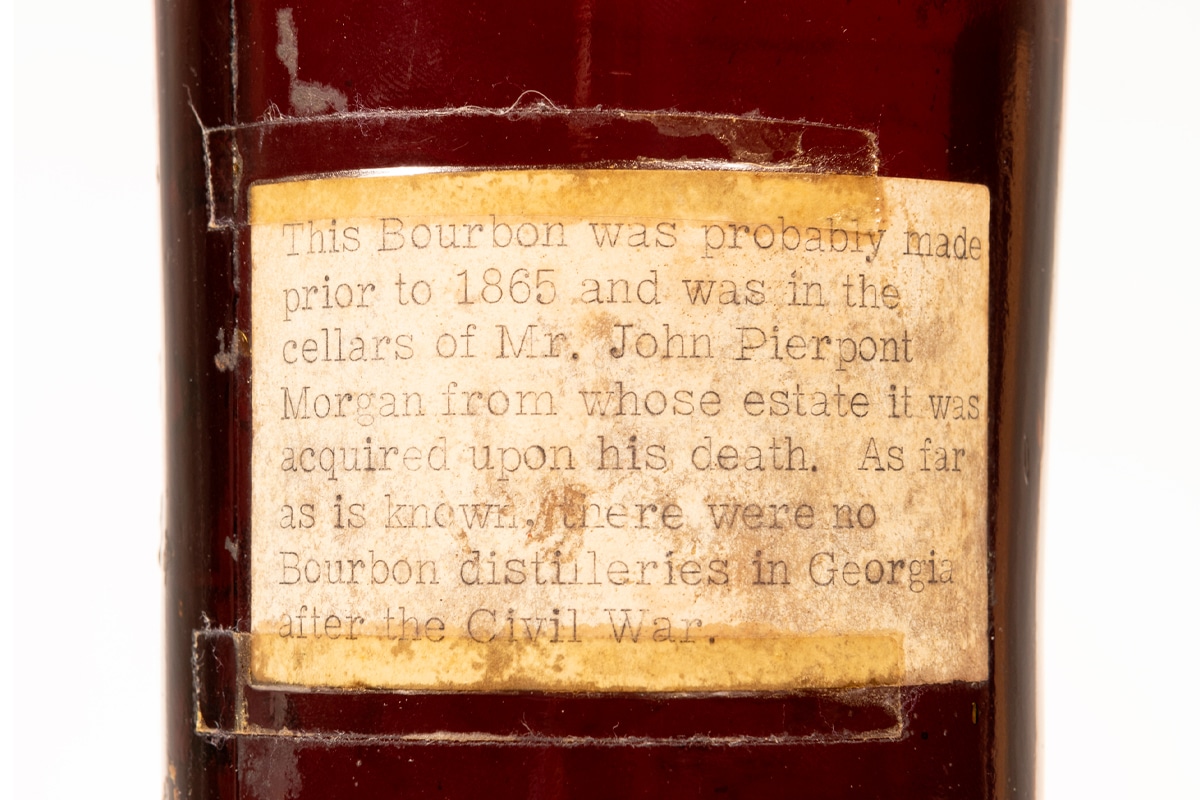 "The Old Ingledew Whiskey, bottled by Evans & Ragland, Lagrange GA, c. 1860s, is thought to be the only surviving bottle of a trio from the cellar of J.P. Morgan gifted in the 1940s to Washington power elite," Joseph Hyman, Skinner Rare Spirits expert said.
In terms of maturation, it's hard to say exactly when things kicked off for this spirit. The Old Ingledew was bottled by Evans and Ragland, Grocers and Commission Merchants, LaGrange, Georgia, a company that was active in the 1860s-70s, with the bottle consistent with glass manufacture circa 1840-70. At this point in time, whiskey was considered a high commodity and having a bottle of this distinction would have been a privilege reserved for the upper class. So, the question does beg to be asked, who ordered the Old Ingledew and why didn't they drink it?
According to Skinner, historical records suggest that the bottle was purchased by financier John Pierpont Morgan during one of his frequent visits to Georgia. The man behind JP Morgan-Chase, one of the United States' biggest investment banks was a huge fan of high-class bourbon and Georgia was his favoured hunting ground. But Morgan never got around to drinking the spirit himself. Instead, his son Jack Morgan offered it up to three of the country's biggest and most influential men. "It is believed that his son, Jack Morgan, later gifted this bottle to James Byrnes of South Carolina and two sister bottles to Franklin D. Roosevelt (a distant cousin to Morgan) and Harry S. Truman, circa 1942-44," the Skinner listing reads.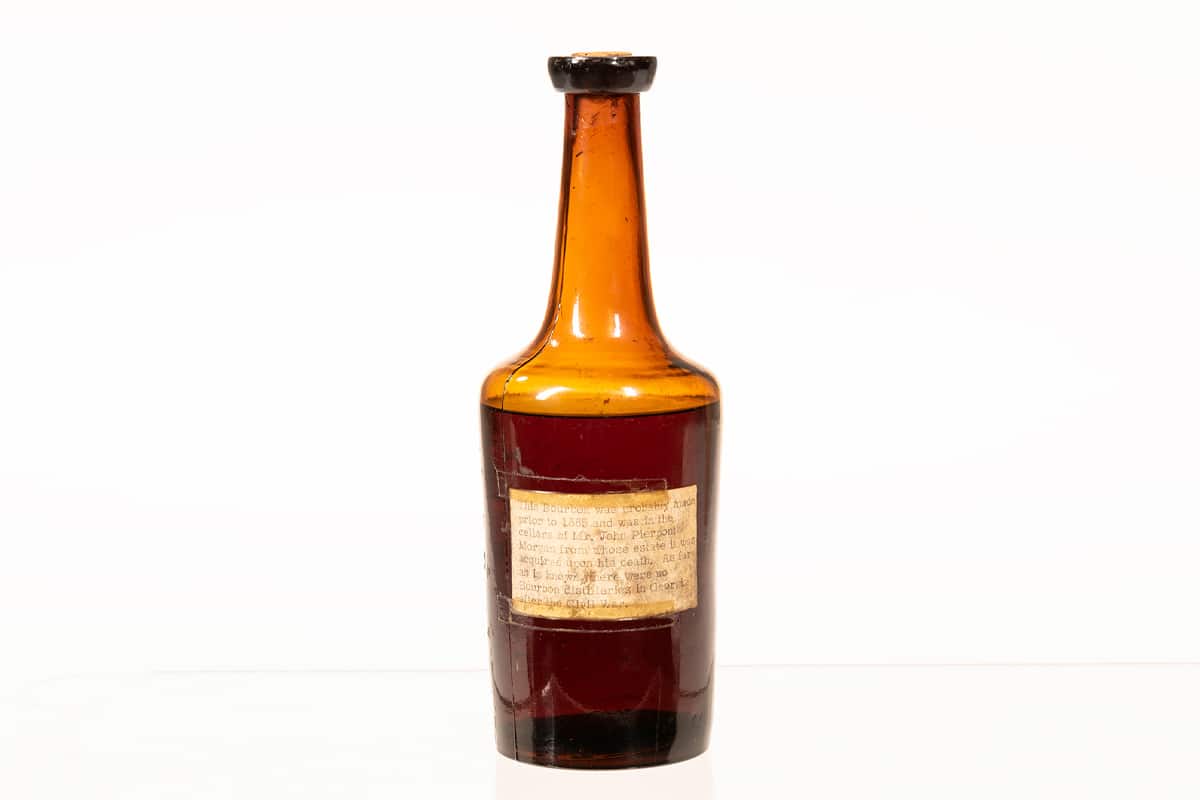 Byrnes had served as a US Congressman, US Senator, and Supreme Court Justice before WWII, only resigning from the court when the US entered the war in 1942, at the behest of his good friend, President Franklin D. Roosevelt, to become Director of War Mobilisation. When Roosevelt died in 1945, he was appointed Secretary of State by Harry S. Truman, before leaving the Cabinet in 1947 and taking up a role as Governor of South Carolina. After leaving office, Byrnes gifted the bottle to close friend and neighbour Francis Drake.
Drake and his descendants, being exclusively Scotch drinkers, safeguarded the bottle for three generations, leaving the world with a supremely well-looked after bourbon that now sits pride of place at the Skinner auction lot. This bottle will be offered at auction in the June 22-30 Rare Spirits online auction with an estimate of $20,000-40,000.