Pabst Blue Ribbon Drops Monster 99-Can Carton
If you're out to celebrate the lifting of COVID-19 restrictions, we've got the drinks list sorted. Pabst Blue Ribbon (PBR), the infamous US beer brand that we see emblazon our TV screens on the regular has just unveiled a monster carton – 99 cans. That's 37kg of beer, or enough to fill a small keg.
You'll also like:
Pabst Blue Ribbon's Family Pack Holds an Insane 99 Cans of Beer
Substation No. 41 Caipirinha Recipe & Rum Giveaway
Culture House's Pink Beer is a Brew for 'Brosé' Drinkers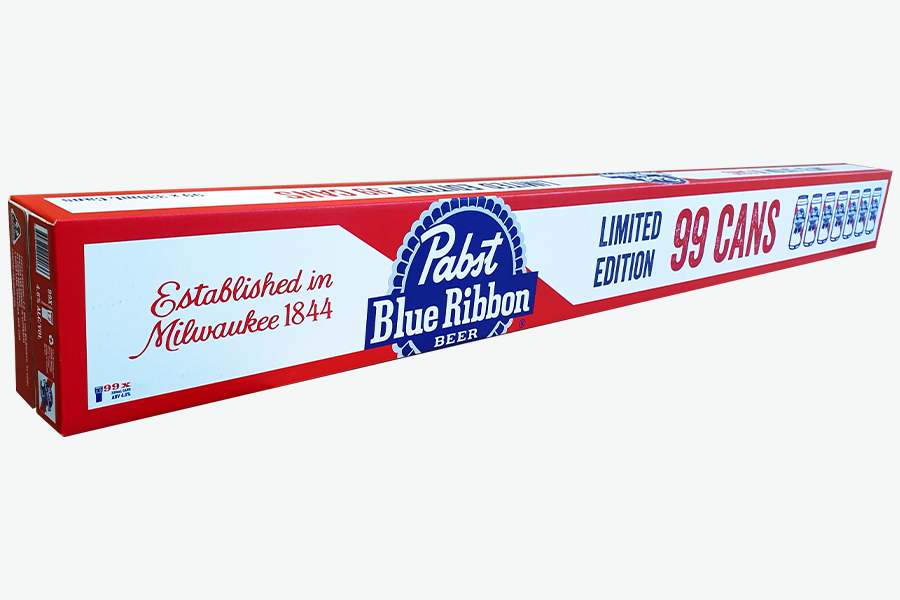 Launching on Monday, the PBR 99-can carton marks the big-dog's arrival down under. Late last year, PBR set the internet ablaze when it released the original 99-can carton only for US drinkers. But now, Aussie fans get to enjoy 32,670ml worth of god's liquid for themselves, and with restrictions over how many guests you can have over slowly lifting, it couldn't come at a better time.
"Pabst truly is one of the great heritage beer brands and has been so well received in Australia," Dave O'Connor, national field sales manager at Australian PBR distributor Tribe Breweries said. "As we start to resume our normal habits, spending time with friends and celebrating occasions together, our team is looking forward to seeing the weird and wacky ways people will undoubtedly respond to this launch."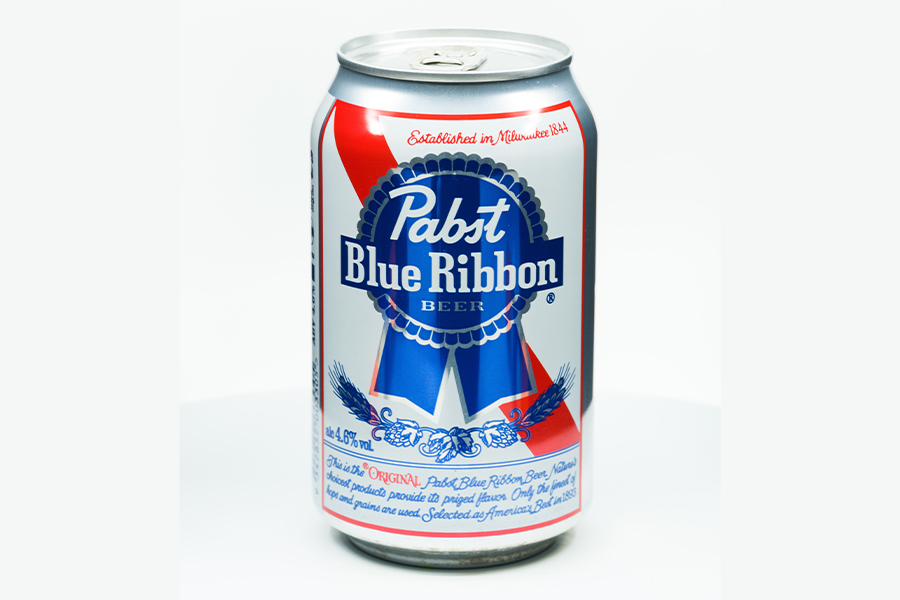 The 175-year old heritage US brewer has become a bit of an underground hit in Australia over the last few years. While the craft beer revolution has seen Gen X steer away from lagers in search of stronger, darker ales, younger drinkers are pivoting back the other way. Easy-drinking, affordable and in significant supply, the American lager has hit the nail on the head.
You can score the PBR 99-can carton through a few select retailers, including Craft Cartel for AUD$250. Best get some friends on the blower.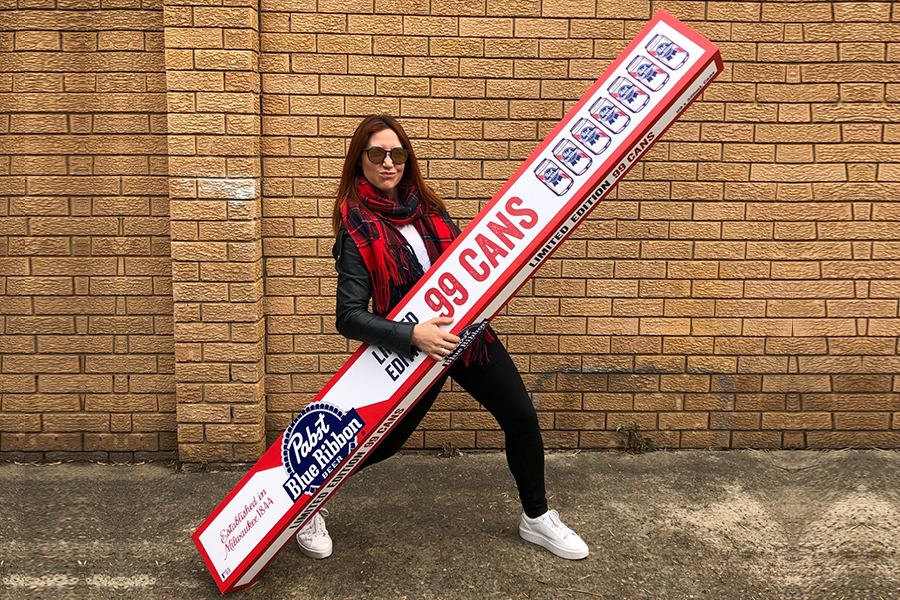 You'll also like:
Pabst Blue Ribbon's Family Pack Holds an Insane 99 Cans of Beer
Morning Coffee Has Never Been So Easy with the Vertuo Next
Culture House's Pink Beer is a Brew for 'Brosé' Drinkers