Great Divide Just Dropped a Peanut Butter Yeti Stout
Big Foot, Sasquatch, Yeti—whatever you call the mythical beast that roams forests, the debate wages on as to whether it's real or not. The same debate could be waged regarding peanut butter flavoured imperial stout. Is it real, or just a figment of your imagination? Fortunately, you don't have to rely on stories from the crazy guy at the end of the bar, or on grainy pictures that could or could not be what they claim to be. No, to prove the existence of a stout with the flavour of peanut butter infused into it, you need only turn to the Great Divide Brewing Company. The Denver-based brewery has released its Peanut Butter Yeti Beer, and it's better than you might imagine it to be.
You'll also like:
The Great Aussie Beer Drinkers Quiz
Buffalo Wangz Sour Combines Frank's Hot Sauce and Beer
13 Strongest Beers in the World For Serious Brew-Snobs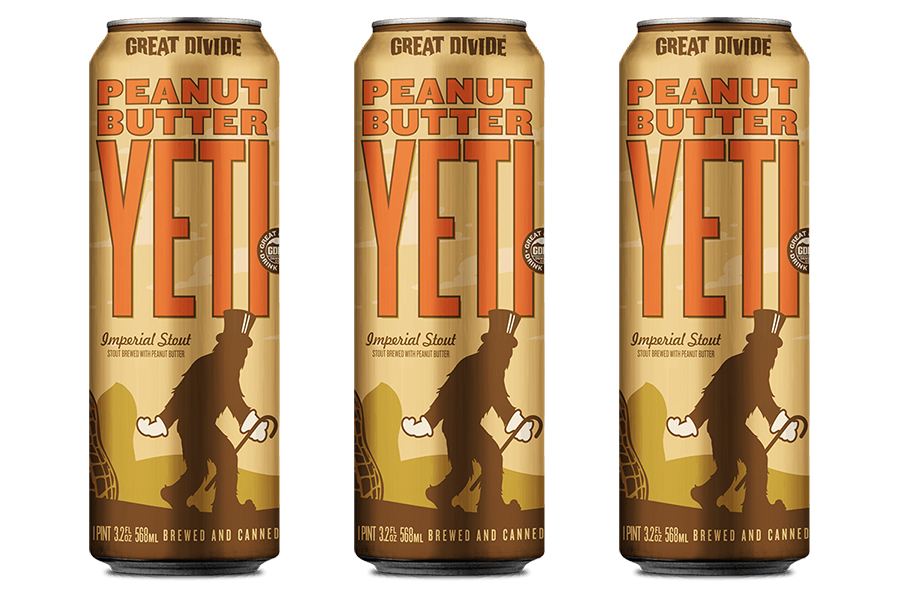 Great Divide Brewing Company has a reputation for creating peculiarly yet deliciously flavoured beers. They've already released the Barrel-Aged Yeti and the Pumpkin Spice Yeti, and now they've added peanut butter to the lineup. Much like their other specialty flavours, the Peanut Butter Yeti Beer takes the Great Divide's original stout with its roasted malt flavour laced with caramel and toffee notes, and combines it with the peanut spread, creating a dark-bodied beer with a malt-forward flavour and a high alcohol content.
Perhaps the best description of this imperial stout is "a dark chocolate peanut butter cup in a can." The Peanut Butter Yeti is bottled at 9.5 per cent ABV and is available in 19.2-ounce cans or 5-gallon kegs, but only from November to January.
As the Great Divide explains, "Yeti lives in a world of pure imagination where nothing is out of the realm of possibility." But while the Yeti may be pure imagination, the Peanut Butter Yeti Beer is all reality—and it's a reality that you don't want to miss out on.
You'll also like:
The Great Aussie Beer Drinkers Quiz
Buffalo Wangz Sour Combines Frank's Hot Sauce and Beer
13 Strongest Beers in the World For Serious Brew-Snobs