Pope Francis Dubbed Whisky the 'Real Holy Water' and Pissed Off the Entire Vatican
As far as Popes go, the Catholic church's current patriarch is about as cool as they come. From visiting refugee camps in the Central African Republic to modernising his congregation's stance on science and innovation, Pope Francis has ushered in a new era for the church. Hell, the dude even rode a Harley-Davidson Dyna Super Glide until 2014. It's true; the 84-year-old Argentinian has had an illustrious career that differs greatly from his near-divine predecessors. In fact, old Francis previously held stints as a janitor, chemical lab technician and even a bouncer at a bar in Buenos Aires. It must have been there that the future pope discovered his love of whisky, a passion that has stayed with him for years, but more recently, has got him into hot water with the high-ups.
You'll also like:
Real Life with Sports Commentary is Remarkably Exciting
Blackwell's 007 Rum Pays Homage to Bond's Jamaican Ties
'World-First' Westward Rum Cask Finish Blends the Best of Both Worlds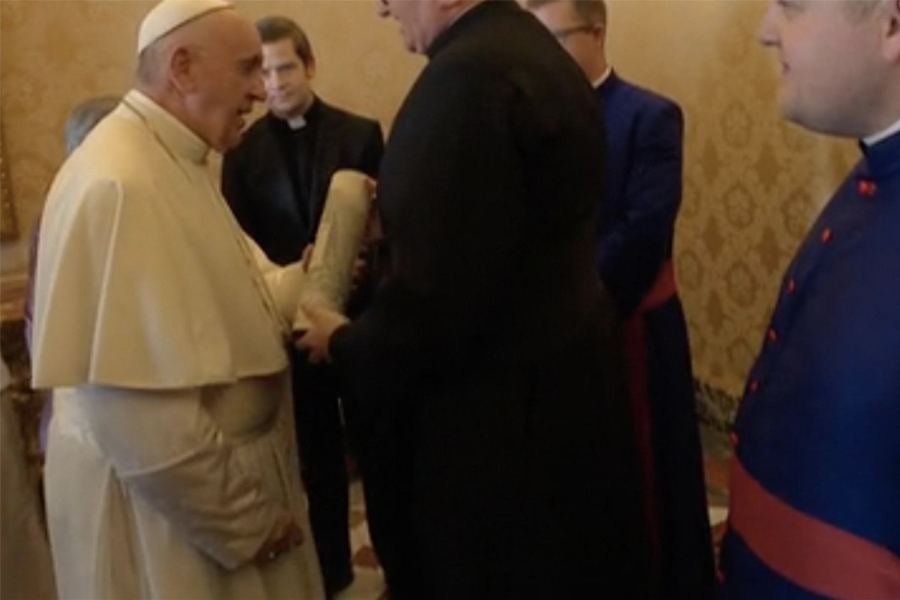 According to The Daily Record, footage of Pope Francis holding up a bottle of scotch, proclaiming it "the real water of life" was unceremoniously cut from an upcoming documentary about seminarians by order of the Vatican. The video was recorded at the Scots College in Rome sometime over 2018 and 2019. Apparently, the Holy Father accepted a bottle of malt from a group of Scottish student priests during a reception at the Vatican's Apostolic Palace, before making the bold remarks.
Tony Kearney, the director behind the documentary revealed that the Vatican media insisted the comments be removed from the film before it was broadcast. "We filmed the students meeting with the Pope in the Apostolic Palace. One of them was tasked with giving the Pope a bottle of malt, because they know he likes whisky," Kearney told The Daily Record. "He was really down to earth with them all and when they handed him the bottle, instead of just handing it to his assistant as he normally would with a gift, he held it up and said 'Questa e la vera acqua santa', which means 'This is the real holy water.' He guffawed with laughter and it was a real ice-breaker with the students and put everyone at ease."
"But we'd agreed that the Vatican's media office would be allowed to approve all of our footage before we broadcast it. So we sent them the files and when they sent it back, that bit of him saying that was cut out. We were really annoyed at first, but they insisted they didn't want the Pope to be seen to be endorsing whisky. I think it's quite funny how guarded his image is."
While the Pope certainly can't be seen to be endorsing whisky, the team at Man of Many aren't bound by the same strict stipulations. So, judging by the packaging, we can tell you that Pope Francis is a fan of Oban 14 – Single Malt, 14-Year Scotch. Not a bad drop if we do say so ourselves.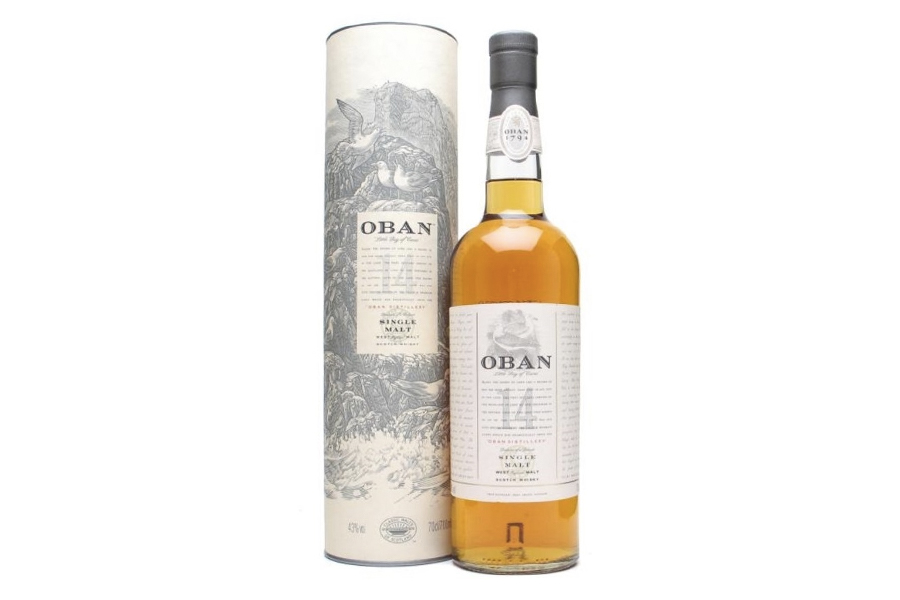 You'll also like:
Real Life with Sports Commentary is Remarkably Exciting
Blackwell's 007 Rum Pays Homage to Bond's Jamaican Ties
11 Best Australian Liquor and Alcohol Brands